[ICE TIME] Japan Continues Junior Grand Prix Success with Four More Medals in Czech Republic
Mao Shimada and Nozomu Yoshioka won the women's and men's titles, respectively, to headline Japan's stellar showing in Ostrava.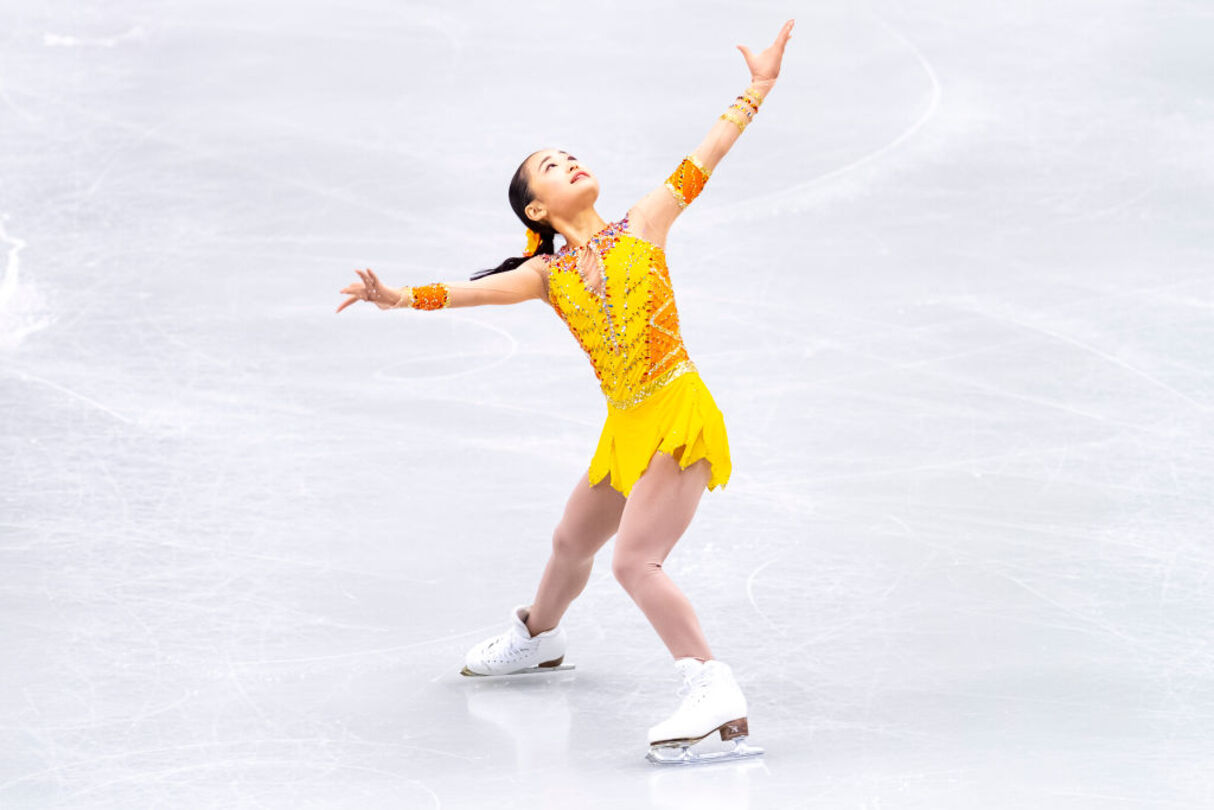 It was another banner weekend for Japan, as the Hinomaru took home four medals at the Junior Grand Prix meet held in Ostrava, Czech Republic, from September 1-3. Led by teen phenom Mao Shimada, who won the women's event by a large margin, and Nozomu Yoshioka, who took the men's title, Japan flexed its muscles with a big medal haul for the second straight week.
Shimada's training partner, 14-year-old Ikura Kushida, was the revelation of the event, earning the bronze medal in her JGP debut with a fantastic free skate that vaulted her up from eighth place after the short program.
Not to be outdone, ice dancers Nao Kida and Masaya Morita claimed the bronze, marking the first JGP medal Japan has ever taken in the discipline.
The 13-year-old Shimada was a heavy favorite entering this JGP off her victories at both the Japan Novice and Junior Championships in the 2021-22 season. Shimada didn't disappoint, living up to her billing and then some on the way to victory.
Shimada, a Tokyo native, won with a total score of 212.65 points, ahead of South Korea's Minsol Kwon, who came in second at 189.37. Kushida filled out the podium on 177.02.
Yoshioka, an 18-year-old from Osaka, rallied from second after the short program to win with 219.68. Italy's Nikolaj Memola (214.11) finished second, with Sweden's Andreas Nordeback (212.37) coming in third.
Kida, a 15-year-old from Nagoya, and Morita, an 18-year-old from Kyoto, were third after the short program and held on for the historic medal with a total of 149.66 after the free skate.
The Czech Republic's Katerina Mrazkova and Daniel Mrazek won the ice dance with 176.26, with Great Britain's Phebe Bekker and James Hernandez placing second at 159.55.
Shimada Shines in Short Program, Grabs Lead
Shimada was sublime in her short program to music from the "Lion King," establishing a nine-point lead with a near-flawless performance on Thursday, September 1. She opened her free skate to "Passepied" and "Wild Swans Suite" with a triple axel, but went down on her quadruple toe loop (which was downgraded), then bounced back with a solid triple lutz/triple toe loop combination jump.
Shimada landed a total of eight clean triples and posted level fours on all of her spins to finish with a tally of 141.16 for the free skate on Saturday. It was her speed through all of the elements that stood out to Ice Time.
"I fell on the quad toe loop, so if I land it, I think I can get even more points," Shimada told ISU announcer Mark Hanretty after the triumph.
Hanretty was moved by what he saw from the precocious Shimada in her free skate.
Hanretty Awed by Shimada's Performance
"Mao Shimada, named after the great Japanese world champion Mao Asada, and she is absolutely living up to the name," stated Hanretty. "Just a wonderful example of good technique, good skating skills, mesmeric spinning."
Added Hanretty, "[A score of] 141.16 in the free skate. I predict she will go much higher as the year goes on."
Shimada's next JGP will be in Gdansk, Poland (September 29-October 1). A podium finish there will qualify her for the JGP Final.
Kushida Demonstrates Poise
Kushida put on a big rally to get the bronze with a fluid and confident skate to "Samson and Dalila." She was judged to be a quarter short on a triple toe loop and a triple lutz, but never blinked as she ticked off the elements, exhibiting nice line and edge.
"An outstanding skate. Just brilliant and so musical," Hanretty commented. "So many musical references throughout the program. It's a bold music choice ― Samson and Dalila ― and yet she articulated it brilliantly.
"I think that was an example of skating their very personal best and with utter conviction to it," Hanretty declared.
Triple Jumps Help Carry Yoshioka to Victory
Yoshioka, the bronze medalist at the 2021 season's Japan Junior Championships, landed two big quad toe loops and hit five triples in his free skate to "Pirates of the Caribbean" and moved up from second after the short program to claim the title on Friday.
Hanretty was confident Yoshioka would make the podium after his free skate.
"Definitely delivering more than enough technical content to maintain at least the silver medal, which is the position he finds himself coming into in the free skate," Hanretty noted.
Hanretty cited Yoshioka's triple axel in his short program to "Malaguena" as worthy of praise.
"Fabulous quality on the grade of execution for the triple axel," Hanretty said. "Good speed going in. Very good height, good length, and great flow out on the landing."
Kida, Morita Rally for Podium Finish
Kida and Morita displayed great energy in their free dance to "Red Notice," "Who Can You Trust," and "Rogue." They made the podium despite coming in fifth in the free skate.
Hanretty liked what he saw of Kida and Morita's opening side-by-side twizzle.
"You can see the beginning commitment to all of the extensions and good ice coverage through the first twizzle," Hanretty stated in his analysis after their free skate.
JGP Moves to Latvia for Next Stop
The JGP travels to Riga, Latvia, this week (September 8-10) for the third stop in the circuit this (2022-23) season. Ami Nakai will represent Japan in the women's event, while Rio Nakata and Tsudoi Suto will take the ice in the men's competition.
Nakai, a 14-year-old who was born in Niigata, finished seventh at the Japan Junior Championships last season.
Nakata, who will turn 14 on September 8, was Japan's novice titlist last season.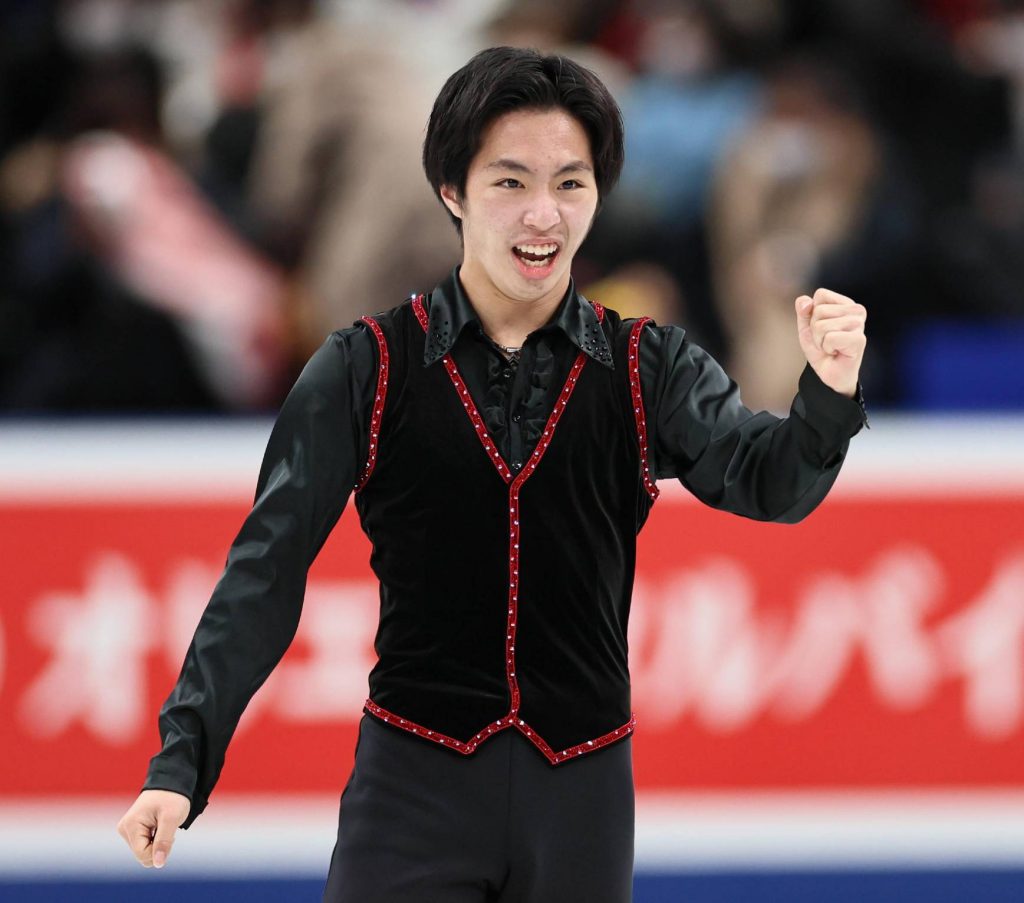 Miura Joins Roster for Skate America
Kao Miura, who was fourth at the Japan Championships in the last (2021-22) season, has been added to the field for Skate America (October 21-23) in Norwood, Massachusetts, following the withdrawal of Australia's Brendan Kerry.
Miura's addition will give Japan a rare three entrants in one discipline in a Grand Prix it is not hosting. The 17-year-old Miura will join Beijing Olympic silver medalist Yuma Kagiyama and Sena Miyake at the event outside of Boston.
Miura was very pleased about the development, writing in a message on Twitter: "Skate America is done! I will do my best to make the most of the opportunities I have! Happy!"
Following Skate America, Miura will travel to Mississauga, Ontario, to compete at Skate Canada, which will be held from October 28-30).
Rudkovskaya Speaks Out Against Russian Ban
Yana Rudkovskaya, the wife of Evgeni Plushenko and producer of his shows, told Russian website sport-express.ru in an interview that was translated on posted on fs-gossips.com that she was not surprised to hear that the International Skating Union has a reserve fund of $2.5 million USD (¥351 million JPY) to cover losses due to the absence of Russian skaters in international competition this season.
"It was understandable. Now not only revenues will fall, but all advertisers will also leave," Rudkovskaya remarked. "Who is there to look at? No one."
Rudkovskaya thinks the absence of established stars is going to hurt interest in skating.
"Yuzuru Hanyu is gone, Nathan Chen is gone, and our girls, for whom half the world was rooting, are also not performing now," Rudkovskaya noted. "This is a very serious blow to the sport, to figure skating in the world. Interest will fall, advertisers will leave, competitions will be treated in a completely different way."
Rudkovskaya believes the impact will be felt at the box office.
"Tickets for competitions will not be bought the way they used to be," Rudkovskaya commented. "They are well aware of what will be in the future."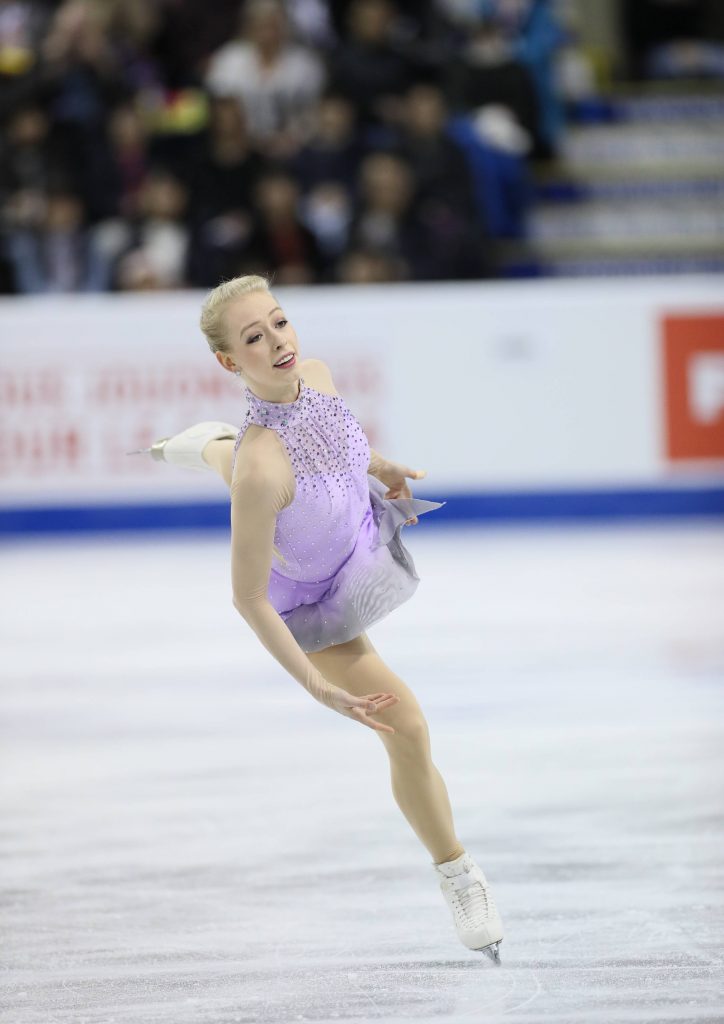 Big Move for Tennell
Two-time US champion Bradie Tennell, who was sidelined last season with a foot injury and missed the Beijing Olympics, announced recently that she will move to Nice, France, and be coached by her current choreographer Benoit Richaud and jump specialist Cedric Tour.
Tennell, 24, previously trained in Colorado Springs, Colorado, with coach Tom Zakrajsek. She was part of the US team that earned the bronze medal at the Pyeongchang Olympics.

Author: Jack Gallagher
The author is a veteran sports journalist and one of the world's foremost figure skating experts. Find articles and podcasts by Jack on his author page, here, and find him on Twitter @sportsjapan.