[ICE TIME] Talented Skater Naoki Rossi Inspired by Visit to His Ancestral Homeland
Teenager Naoki Rossi talks about the challenges of becoming an elite skater, his skating inspiration, his bicultural upbringing and much more.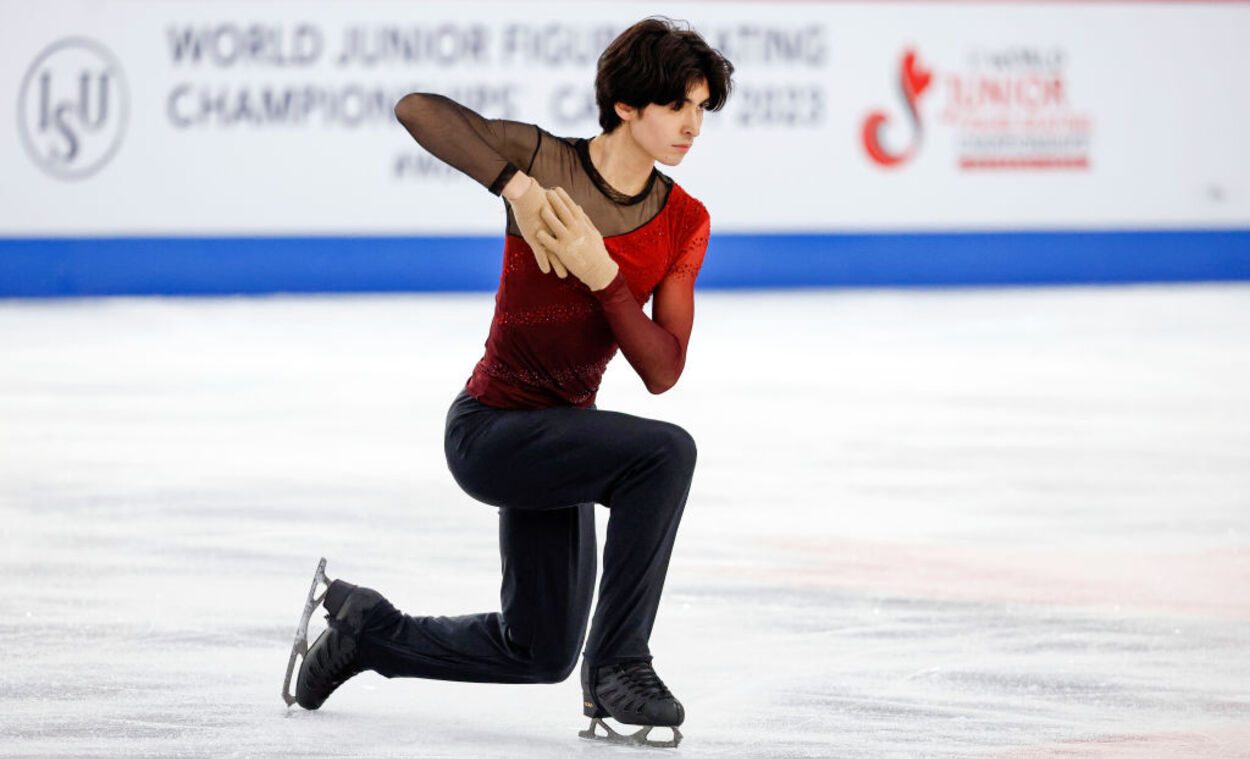 World junior silver medalist Naoki Rossi is in Japan for the next few weeks for a bit of vacation and to work on his free skate for the coming season. The 16-year-old Rossi is the product of a Japanese mother and Swiss father and has an Italian grandmother.
In an exclusive interview with Ice Time in Tokyo, Rossi discussed the challenges of becoming an elite skater, his skating inspiration, his goals for next season, his bicultural upbringing and much more.
"For me, Japan is like home," Rossi stated. "So is Switzerland. But I prefer to live here for the future. The people here are very polite and honest. They are very kind and it is safe. I really like the city and the culture here."
Rossi was effusive when talking about the birth country of his ancestors.
"The best things about being in Japan [are] the environment, the people and the food," Rossi continued. "I am always excited to come here."
Rossi was born in Zollikon, Switzerland, a suburb of Zurich in 2007. He is a gifted young man who speaks five languages (Japanese, English, German, French, Italian) and also plays the violin at a high level. But that only scratches the surface of his interesting life story.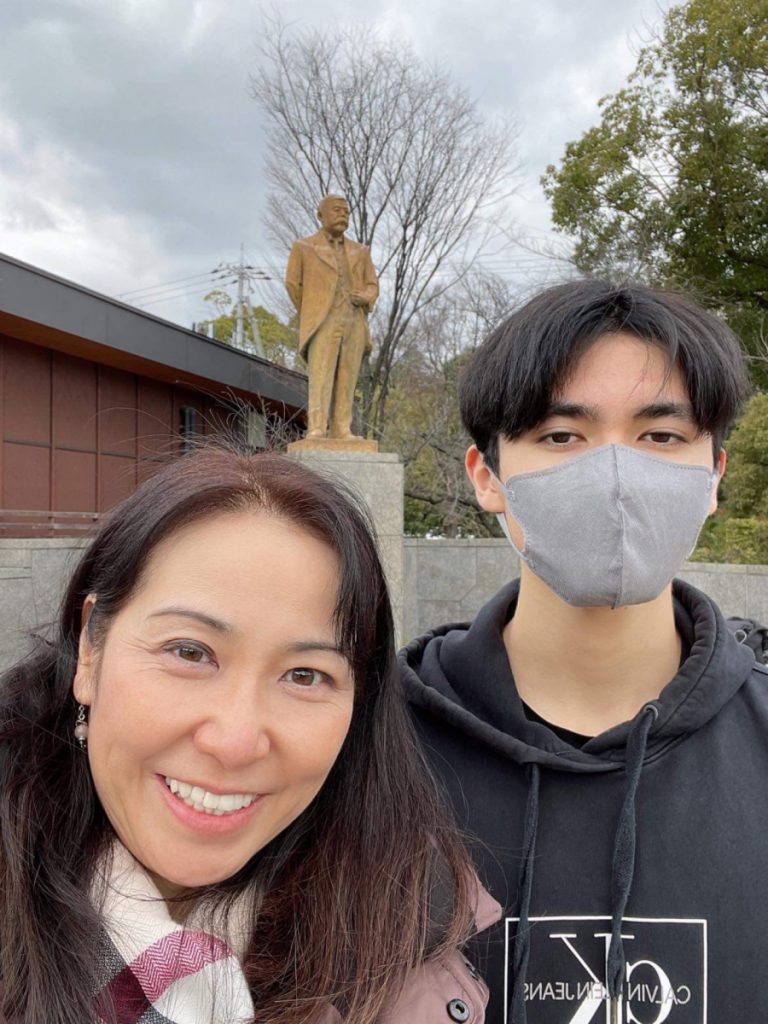 Rossi's Family Background
Rossi, who has been visiting Japan since shortly after he was born, is a distant relative of Crown Princess Kiko and her son Prince Hisahito. Rossi's mother, Rieko Ikegami Rossi (the guest on the latest episode of the Ice Time podcast), is a second cousin of Kiko. Rieko's great-grandfather was Shiro Ikegami (1857-1929), a three-term mayor of Osaka, who is the great-great grandfather of both Naoki and Prince Hisahito (also 16).
Shiro Ikegami, who became mayor in 1913, opened the Tennoji Zoo in 1915, and also founded the country's first public daycare center in 1919. A statue of him stands to this day in Osaka's Tennoji Park.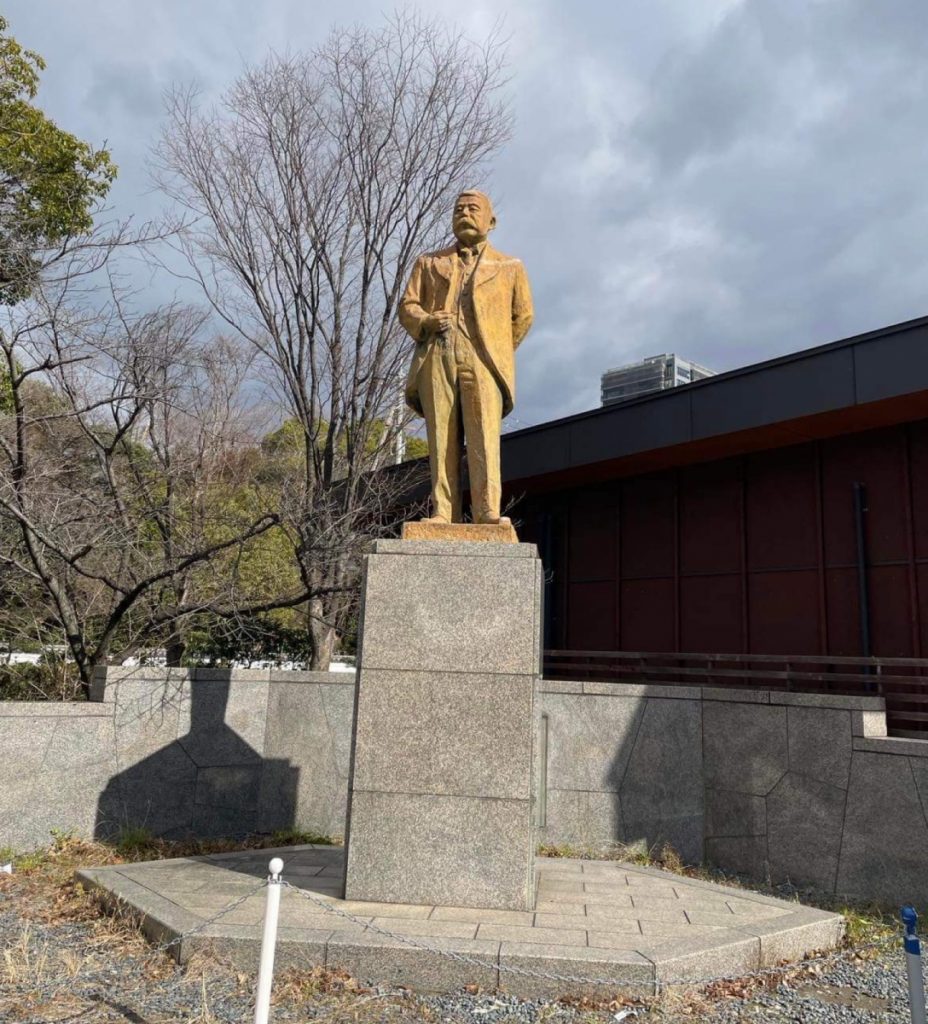 For the past three years, Rossi has been living and training in Egna, Italy, as a student at the Young Goose Academy, a school for aspiring skaters and other athletes. At the age when most kids are in junior high school, Rossi was thrust into adulthood with the move from his home in Switzerland to Italy.
"It is pretty difficult to tell what my ethnicity is because I was born and raised in Switzerland until I was 13, then I moved to Italy," Rossi commented. "I started a new life there. I concentrated more on skating and I also changed schools. That was difficult for me."
Adjusting to a New Life
Rossi described the realities that came with the new environment.
"There were between 3-5 of us living together and we had to clean the apartment and prepare our own meals," Rossi noted. "I had to cook by myself and go to the grocery store by myself. That was really difficult for me for the first time. I had to push myself to the limit to see where I could go and reach my goal."
Rossi's coaching situation is up in the air now, after the Young Goose Academy recently relocated.
"The academy has moved from Egna to Milan," Rossi noted. "Some skaters are following them and some are changing. It is pretty complicated now. Everyone is trying to figure out what to do. I don't even know what I am going to do. That is why I came here, to participate in some of the other camps and see which place is meant to be."
Even as he visits Japan, Rossi is taking online classes through the academy at night.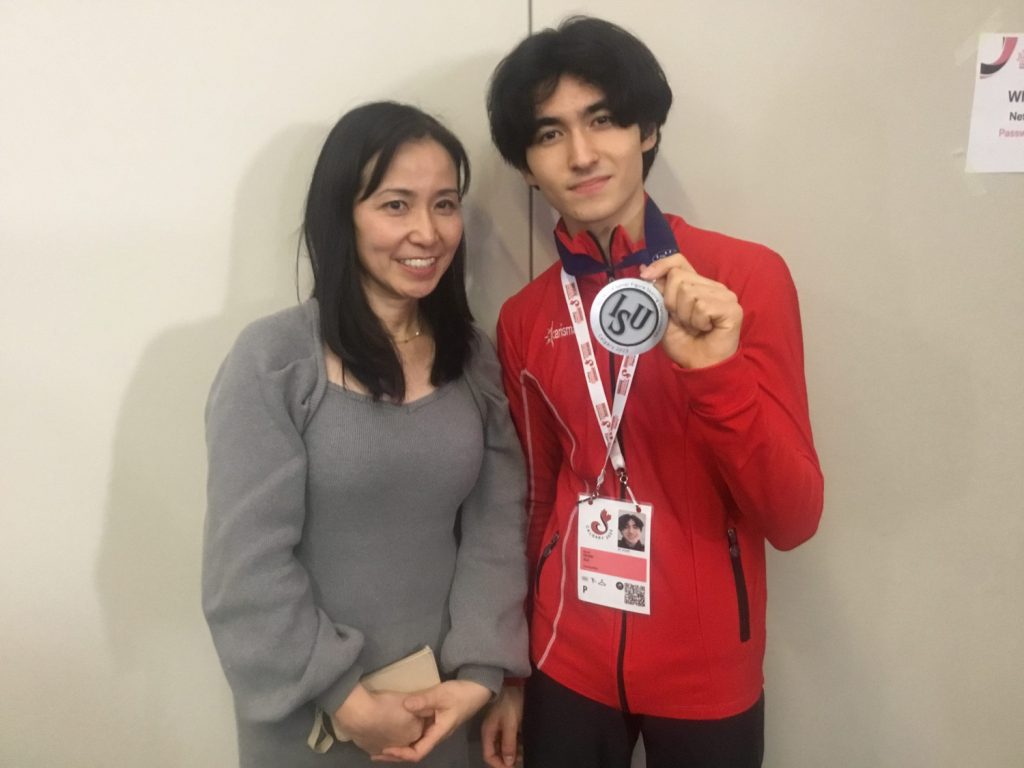 Breakthrough Performance at the World Junior Championships
After struggling during the Grand Prix season last year with eighth and fourth-place finishes, Rossi stunned the skating world (and himself) by claiming the silver medal behind winner Kao Miura at the World Junior Figure Skating Championships in Calgary, Canada, in March.
Rossi finished third in the short program and moved up to second after the free skate by establishing personal-best scores in both programs and for total score (220.68 points).
Ice Time inquired about Rossi's emotional reaction to his score in the free skate in Calgary.
"I was very filled with pride and emotions," Rossi stated. "That was a very special moment for me. I could not really show any of my results this past year. At the start of the season, it didn't really work out for me. My first JGP didn't go well, and my second I could not be on the podium."
Rossi revealed that he had a relatively modest goal entering the competition in Canada.
"I never expected to be on the podium in Calgary," Rossi confessed before adding, "I thought it was an impossible mission. I just wanted to qualify for the free skate. That was my goal. Somehow, I got almost 80 points in the short program.
"Even after that I was not thinking I could make the podium because the other skaters had a lot of experience," Rossi added. "I just tried to stay positive and focus on myself. I think some of the skaters were tired in Calgary after the long season. It is up and down for everybody. That is normal. We are not robots."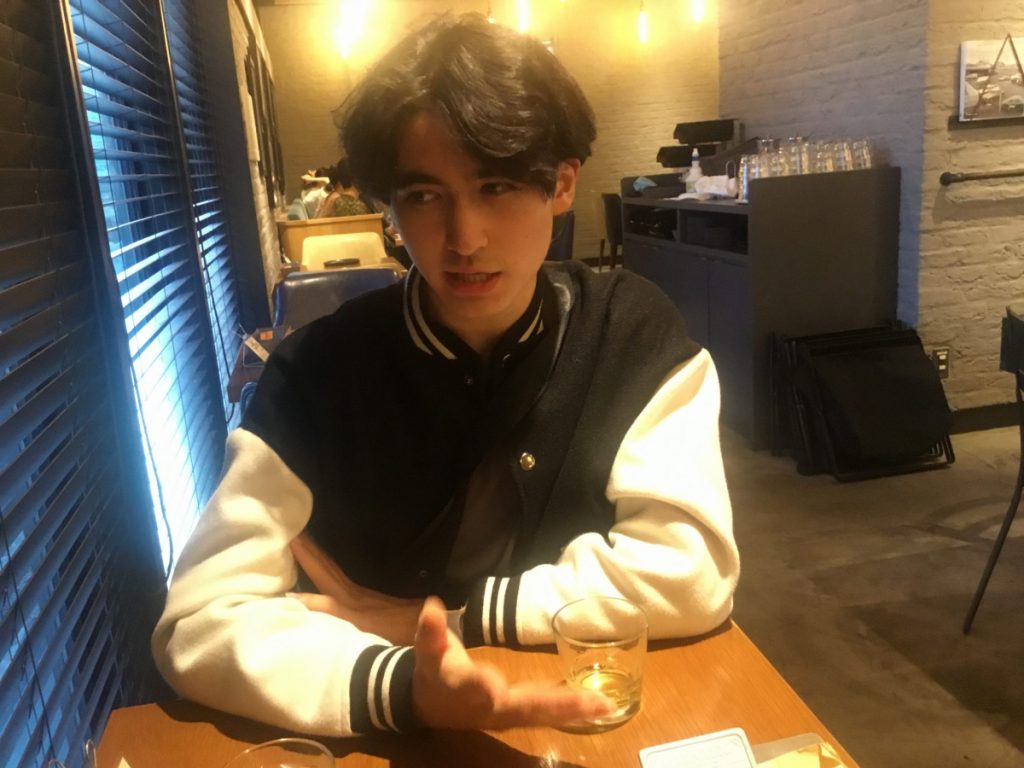 Plans for the 2023-24 Season
The 170-cm Rossi detailed his plans for the coming season to Ice Time.
"My plan is I will do juniors again this season," Rossi remarked. "My goal is to qualify for the Junior Grand Prix Final, since I could not qualify last year. It is also a dream of mine to go to the Youth Olympics [in January in South Korea].
"We had the event in [Lausanne] Switzerland three years ago [where Yuma Kagiyama won the gold medal]. I was very moved by Yuma's programs there."
Ice Time asked Rossi about who his skating inspiration has been to this point.
"Yuzuru Hanyu has had a big impact on my career," Rossi said. "Some of my costumes have been inspired by him and I got really inspired by his skating and his performances. He is a lot of the reason why I got to this point as well."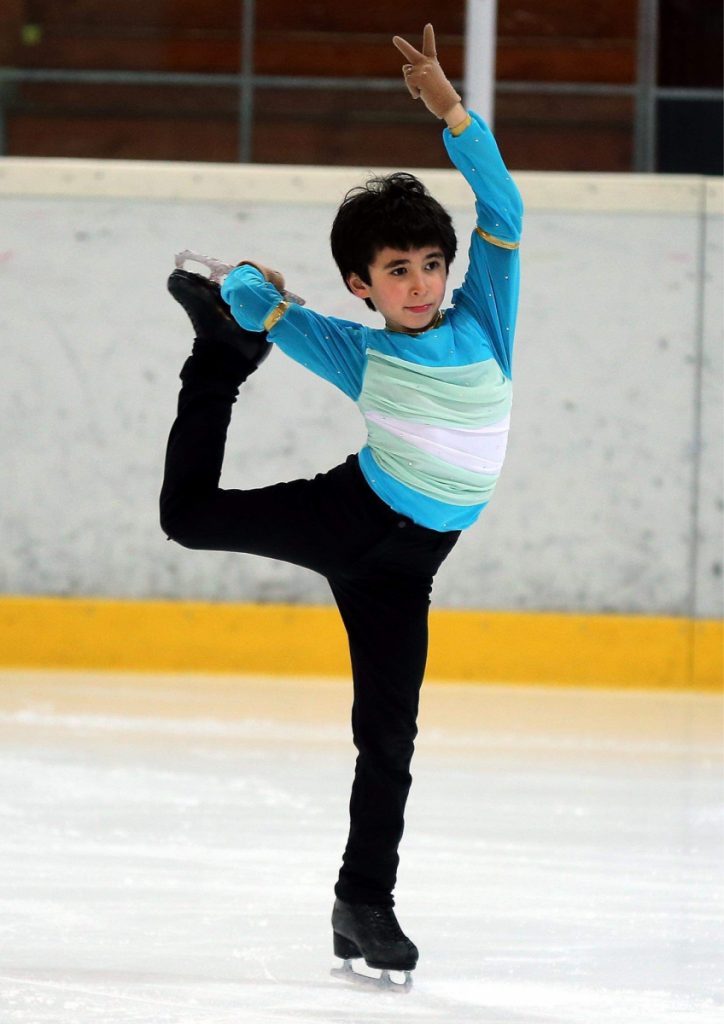 An Early Start in Skating
Rossi looked back to his beginnings as a skater.
"I started skating at five because we lived close to a rink," Rossi recalled.
He added, "I felt something there, I don't remember it exactly, but I just wanted to skate every day after that."
Naoki is not the only one in the family who has exceptional talent. His mother Rieko, 51, teaches both ballet and piano in Switzerland, where she has lived for more than 25 years.
Many years ago, one of Rieko's students was Stephane Lambiel, who was a two-time world champion for Switzerland and the silver medalist at the 2006 Turin Olympics, and now coaches world champion Shoma Uno.
"During the time period when Stephane was still competing, my mother worked with him and other skaters and gymnasts," Naoki told Ice Time.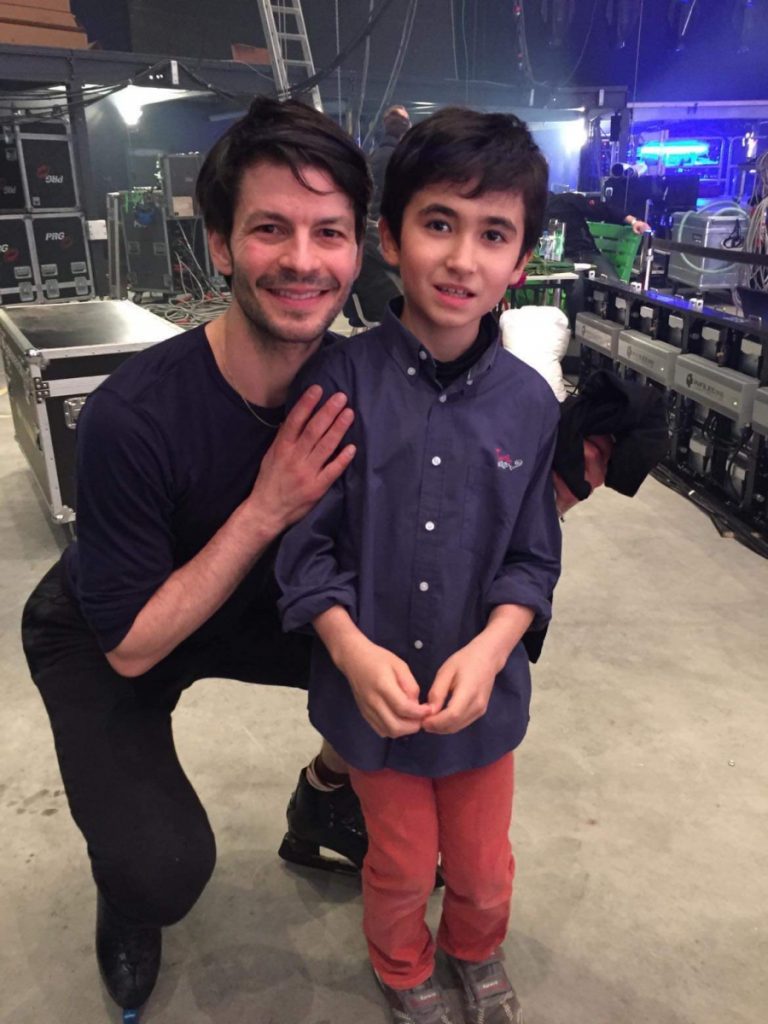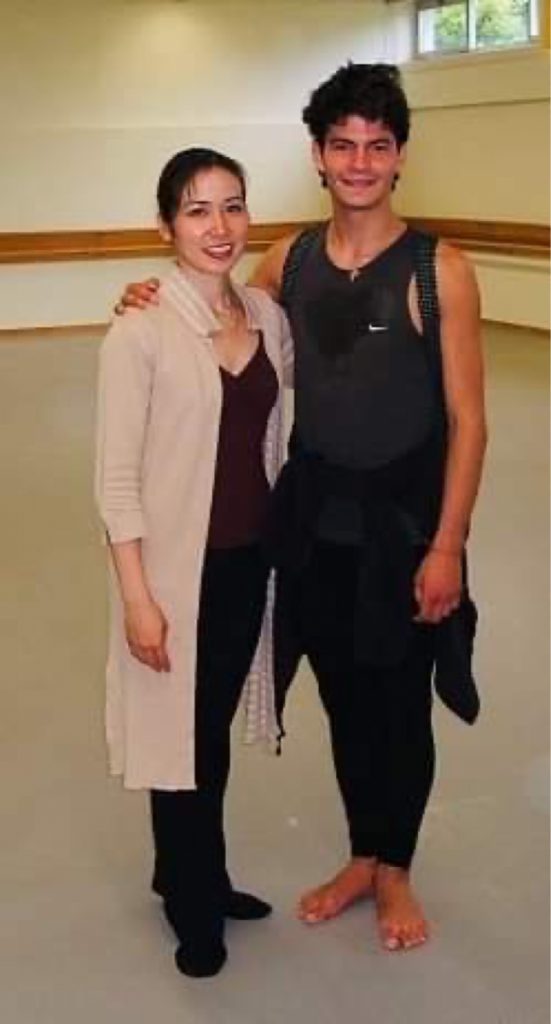 A Mother's Dedication and Support
In addition to being a high-level instructor, Rieko has also exhibited her skills at promoting her son's skating online.
Ice Time took notice of this a few years ago and was struck by the contrast between Rossi's mother and other Japanese skating moms, who usually remain in the background.
"Skating is not as popular in Switzerland as it is in Japan," Rieko told me in Calgary, where I first met her. "If you don't promote yourself, nobody will. So that is why I make frequent posts about Naoki's skating."
Naoki pointed out that Japanese skating fans are more enthusiastic than their European counterparts.
"They are much more supportive here. They have a different view of it," Naoki commented. "In Europe, they are not that into skating. They are more into hockey and other sports like soccer."
Naoki also told Ice Time that Rieko analyzes his skating and consults with him on it.
"I talk skating with my mother often," Naoki commented. "She has been watching me since I was little and knows a lot. When I do my programs, she tells me where to put my arms and specific things. That is helpful."
Studying Psychology and Philosophy
Naoki detailed for Ice Time how he has made a concerted effort recently to address his mental approach to skating.
"I am reading books and magazines online about psychology and philosophy," Naoki noted. "It helps a lot with the mental aspect of skating. They helped me land my first quads."
Naoki said he focuses on himself at events and does not worry about the other skaters.
"I don't compete with other athletes, I just concentrate on myself," Naoki stated before saying, "I just want to give my best. When there is a bad competition, I don't become negative, because that is not going to help me. I think skating is 85 percent physical and 15 percent mental."
Naoki already has one of his new programs for the 2023-24 campaign arranged.
"Stephane has already done my short program for next season," Naoki remarked. "We did it at a camp in Switzerland a couple of weeks ago. It is the soundtrack to a Korean drama. He will do my free program next week. I'm still actually searching for the music."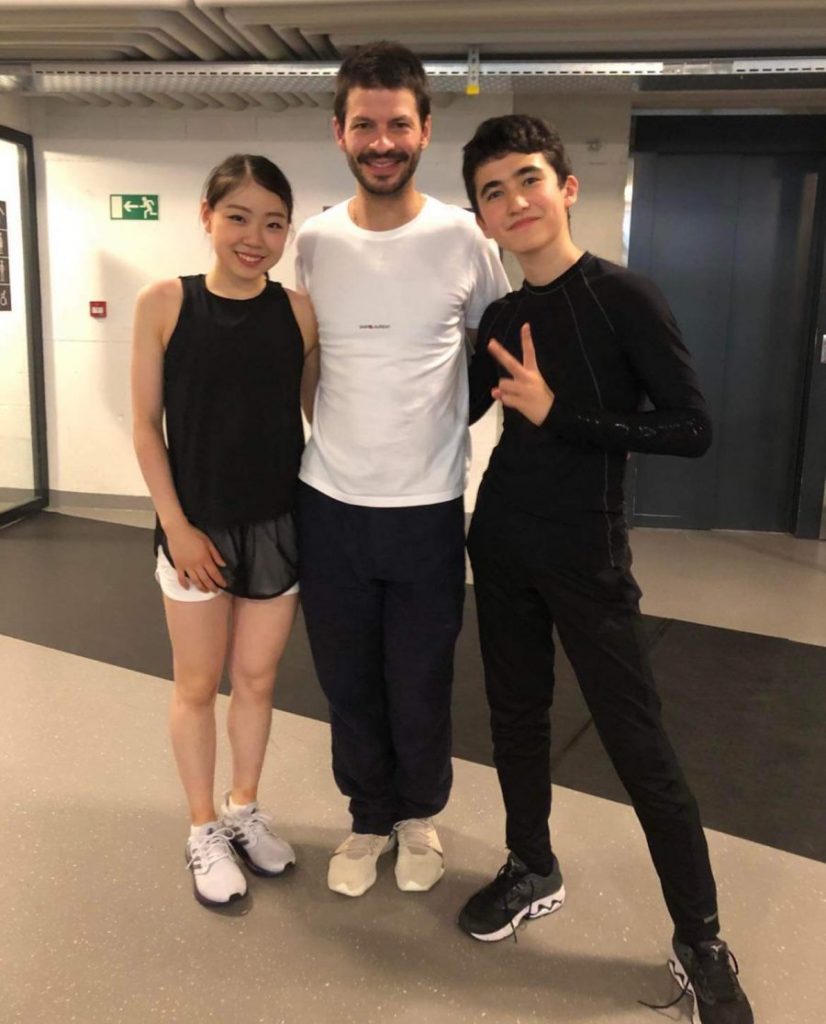 An Ambitious Violin and Skating Idea
Naoki was also an accomplished violin player for several years, according to Rieko.
"Since I moved to Italy, I have not really had time to play the violin," Naoki told Ice Time. "I just don't want to make noise and disturb my roommates."
When I thought about Naoki's many talents, I suggested an idea to him.
How about playing the violin and skating in the same Exhibition Gala show?
Naoki seemed amused by the suggestion, if not completely convinced.
"I am not sure about the show program for this year," Naoki stated with a smile. "Right now, I am just concentrating on the two programs."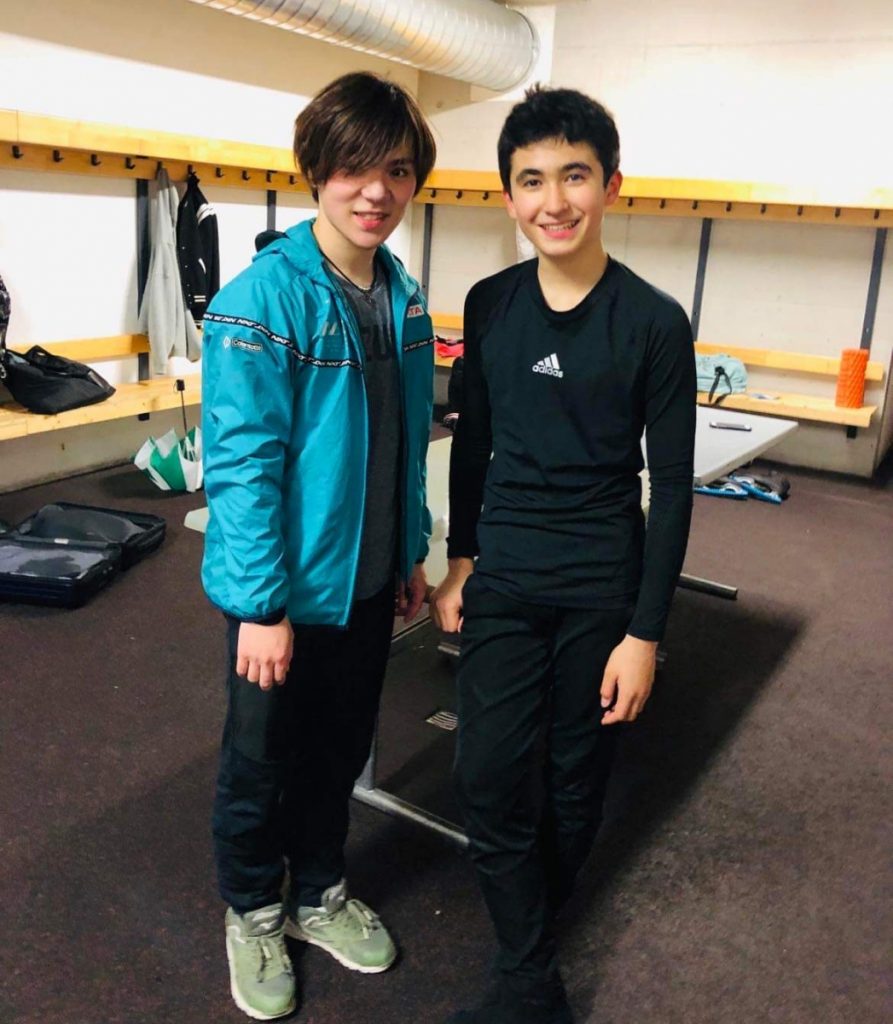 Planned Focus on Jumps and Spins
Naoki was bothered by a back injury last season and hopes he won't have physical issues for the coming season.
"I am trying to be careful with my injuries," Naoki commented. "If everything works out, it will be fine. I want to put a lot more effort into jumps and spins. I have two quads ― lutz and toe loop. I am working on the salchow now."
Naoki admitted that there is one jump in particular he has had difficulty mastering.
"I have trouble with the triple loop," Naoki said. "I just can't close it. It is not consistent at all; it is always a weird jump for me."
Naoki concluded our session by saying that he hopes to one day do something transformational on the ice.
"I want to make a unique program [and] I want to do a totally different thing," Naoki stated.

He concluded by saying, "I want to do something that nobody else has ever done ― some other moves, and slides into spins."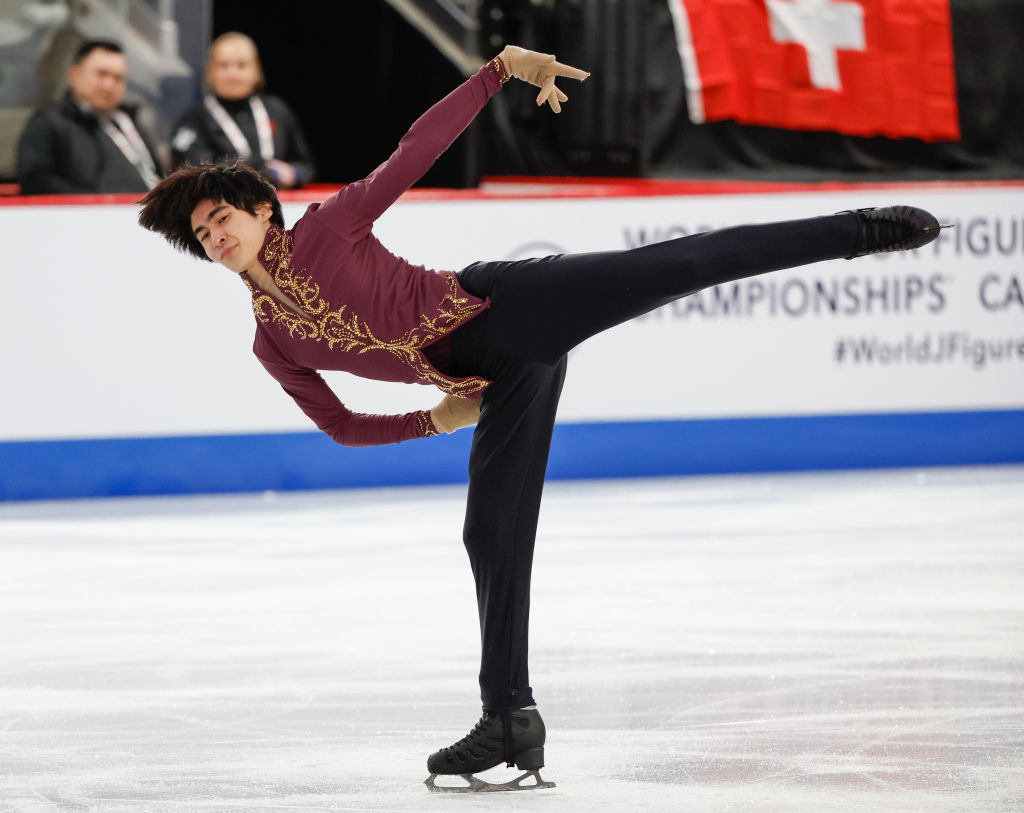 Author: Jack Gallagher
The author is a veteran sports journalist and one of the world's foremost figure skating experts. Find articles and podcasts by Jack on his author page, and find him on Twitter @sportsjapan.