[JAPAN SPORTS NOTEBOOK] Hideki Matsuyama Exits Tourney with Neck Pain
A year ago, Hideki Matsuyama also pulled out of a tournament just weeks before the start of the Masters when he was the defending champion.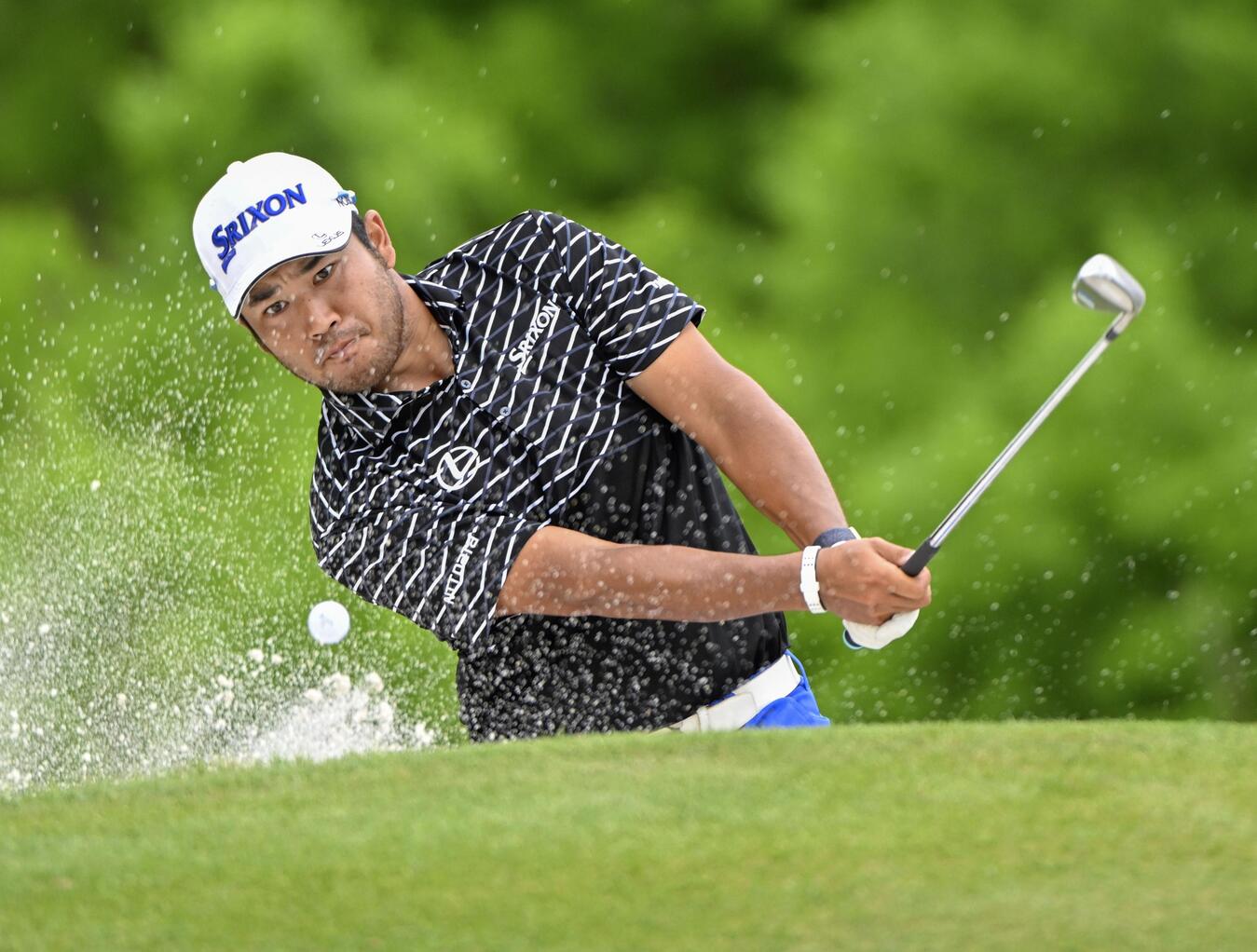 In mid-March 2022, Hideki Matsuyama was sidelined with a back injury and pulled out of a tournament during the second round in the run-up to the Masters, which was held a few weeks later.
But Matsuyama, the 2021 Masters champion, was back on the golf course in time to compete at last year's tournament in Augusta, Georgia. He finished tied for 14th.
This year's Masters is scheduled for April 7-10 at the Augusta National Golf Club, and Matsuyama pulled out of the World Golf Championships-Dell Technologies Match Play tournament in Austin, Texas, on Friday, March 24 due to a neck injury.
Same time of year, a different ailment.
"I experienced some stiffness in my neck this morning while warming up on the range, preventing me from making a full swing," Matsuyama said in a statement.
"As a precautionary measure, I decided to concede my match to Max [Homa] and rest before moving on to the Valero Texas Open next week (March 30-April 2)."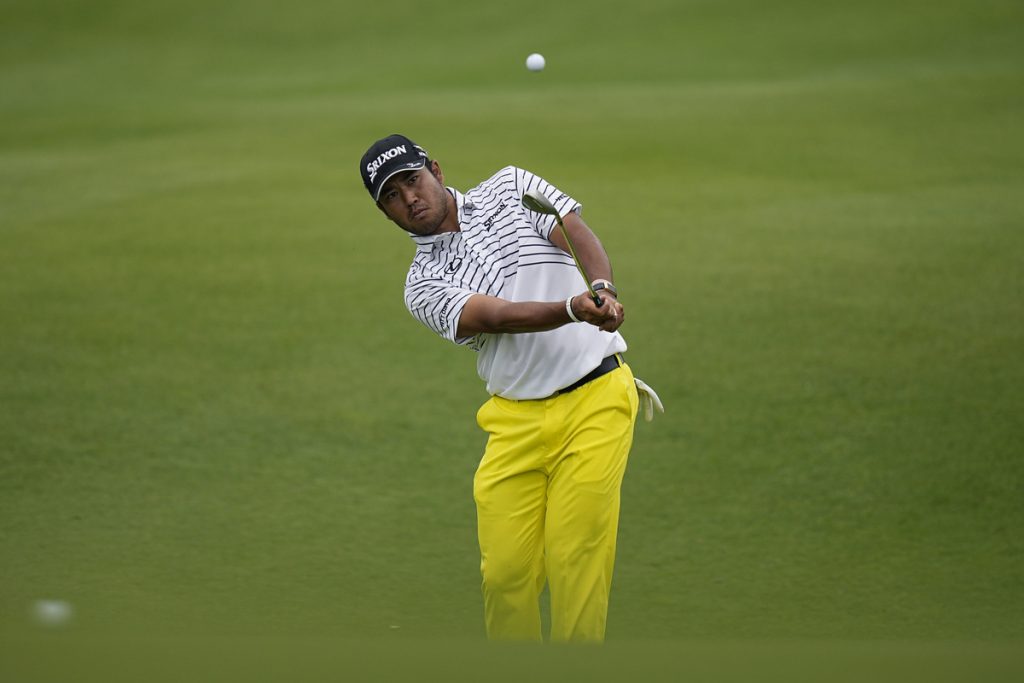 On March 12, Matsuyama finished fifth in The Players Championship in Ponte Vedra, Florida, carding a 9-under 279. He had missed the cut at both of his previous two tournaments, the Genesis Invitational and Arnold Palmer Invitational, in February and early March.
Matsuyama's best showing of 2023 in a PGA Tour event (tied for ninth) was at the Farmers Insurance Open in late January in La Jolla, California.
At the WGC-Dell Technologies Match Play tournament, Matsuyama recorded a 1-up victory over Justin Kisner in his opening match on Wednesday, March 22. A day later, Justin Suh defeated Matsuyama 3 & 1.
Earlier in the week, Golf Digest reported on Matsuyama's dedication to his craft, specifically his putting. A detailed explanation about one of his putting drills is featured in this article.
RELATED: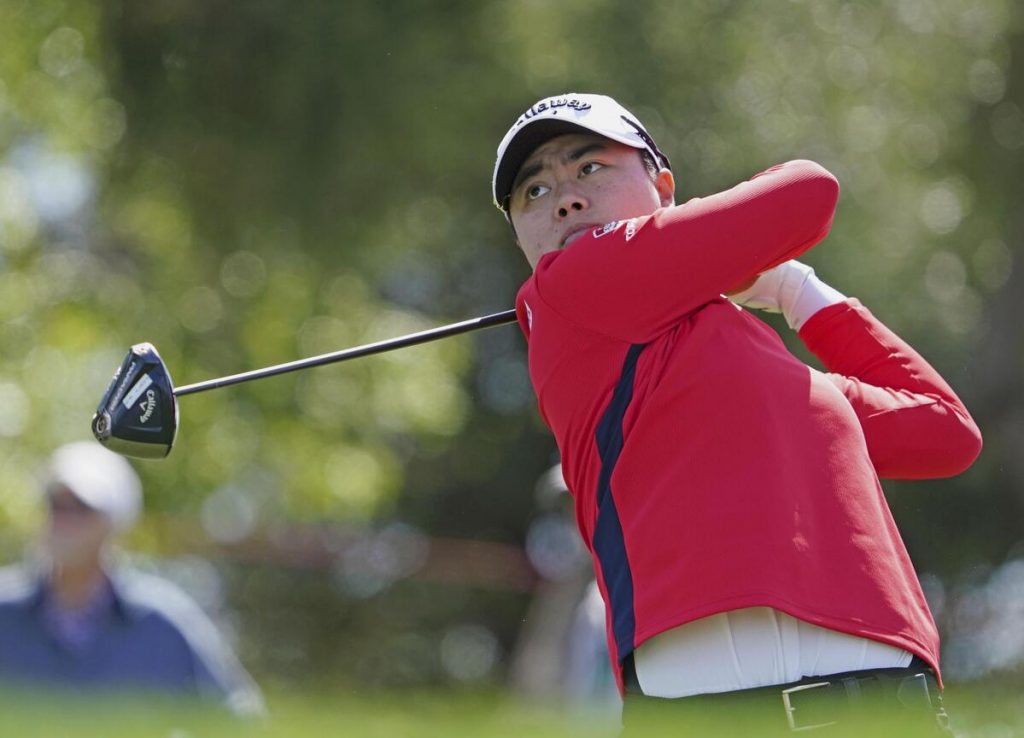 Saso Makes a Rare Albatross in LPGA Tournament
Yuka Saso shot a double eagle, aka an albatross, on the par-5 second hole at the LPGA Drive On Championship on Friday, March 24 in Gold Canyon, Arizona.
The website flawlessgolf.com estimates that the odds of getting an albatross are about 1 million to one.
And in the 73-year history of the LPGA Tour, there have been only 48 albatrosses, according to Golf Digest.
Saso's second shot on the second hole was perfect: a drive from 217 yards out that sailed into the cup. Golf fans erupted with applause.
The 21-year-old golfer didn't realize what had happened.
"My ball wasn't on the green, so I was, like, why are they clapping?" she told reporters later, recounting her immediate reaction. "Is it over? Why is everyone clapping if it's not on the green?"  
Reflecting on getting her first albatross, Saso added: "It was one of my dreams to get one, but we all know how hard it is to get one. They say you're lucky if you ever get one in your golf career. I guess I was very lucky to have it."
Saso finished the round with a 6-under 66. She was tied for 15th at the midway point of the tournament entering the weekend at 8-under 136, four shots off the pace.

FOR ALBATROSS‼️👏@SasoYuka_315 holes out from 217 yards at the LPGA Drive On Championship! pic.twitter.com/phihUaVned

— LPGA (@LPGA) March 25, 2023
Boxing
Inoue Title Fight Delayed Due to Hand Injury
Former undisputed world bantamweight champion Naoya Inoue's debut at super bantamweight will be pushed back after he sustained a recent hand injury while sparring.
The announcement, made by Yokohama's Ohashi Gym where he trains, came on Wednesday, March 22.
Inoue was to fight for Stephen Fulton's WBC and WBO super bantamweight titles on May 7 at Yokohama Arena.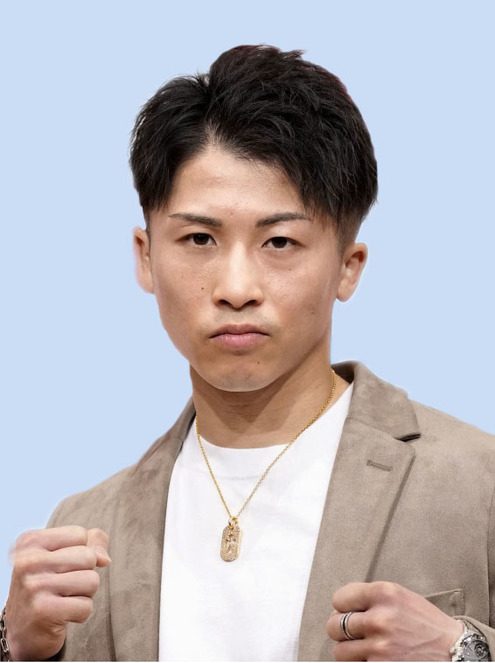 The two boxers' handlers are discussing possible dates in July for the fight at a location in the Tokyo metropolitan region, according to published reports.
"To all the fans, I am so sorry. I'm grateful to the Fulton camp for accepting the postponement," Inoue said in a statement. "I'll first try to recover from the injury in order to get in the ring in the best condition."
Hideyuki Ohashi, president of Ohashi Gym, said the hand injury happened around March 10, multiple media outlets reported.
RELATED: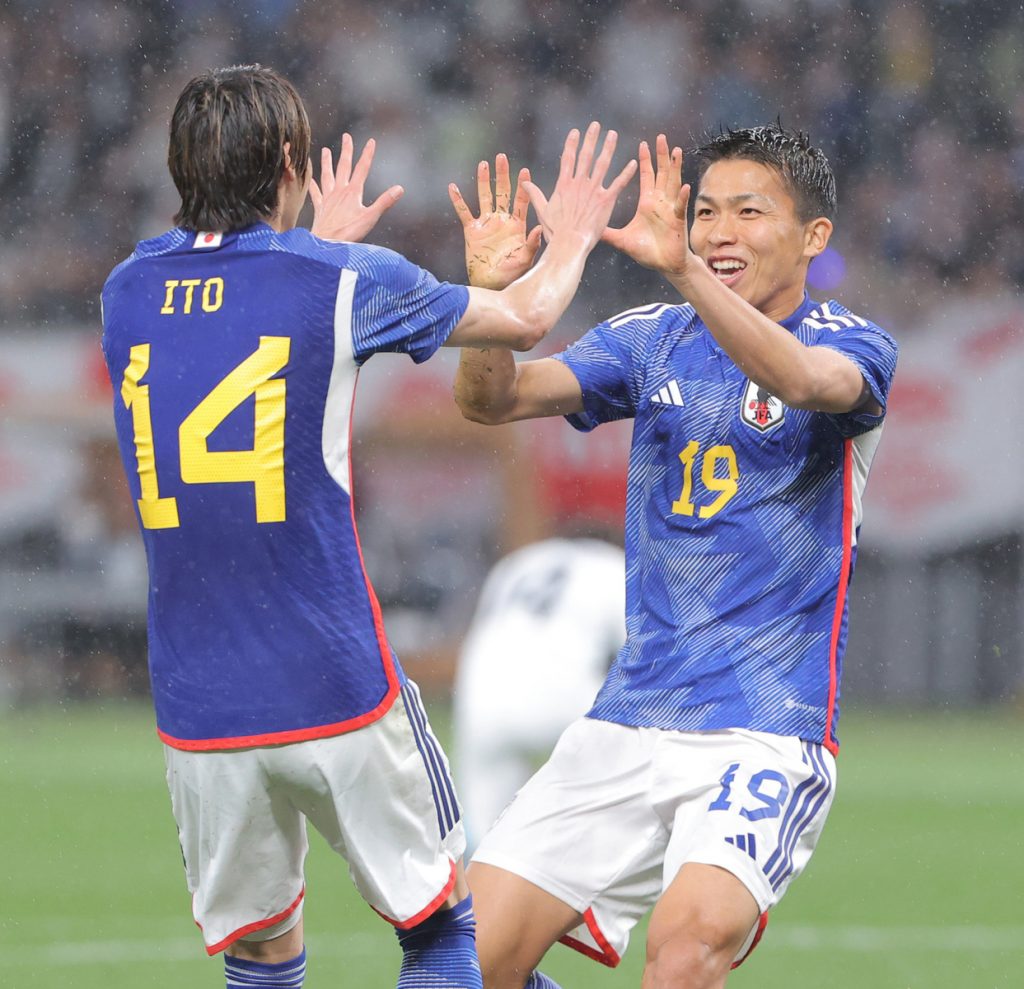 Soccer
Japan Earns Draw with Uruguay in Friendly
In its first game since being eliminated in the round of 16 at the 2022 FIFA World Cup in December, the Japan men's national soccer team was back in action on Friday night, March 24. Manager Hajime Moriyasu's squad earned a 1-1 draw with Uruguay.
Second-half substitute Takuma Nishimura, who entered in the 74th minute, quickly made an impact at Tokyo's National Stadium. Nishimura capitalized on Junya Ito's well-placed cross and blasted a shot past Uruguay goalkeeper Sergio Rochet in the 75th minute.
Practicing that play paid off for Ito and Nishimura, a Yokohama F. Marinos forward.
"It was something we did in yesterday's training. I was speaking with Junya and he told me to get into that position," Nishimura was quoted as saying by Kyodo News, referring to the goal. "That was exactly how it went."
A Federico Valverde goal gave Uruguay a 1-0 lead in the 38th minute.
Japan controlled possession 53.5% of the time.
Moriyasu Reflects on the Match
Moriyasu lamented the fact that his team didn't finish with a win.
"It's disappointing we couldn't win," Moriyasu said, according to Kyodo News. "I told the players there would likely be good crosses coming in, and to get on the end of them. We still have lots to work on with our buildup plays."
The Samurai Blue face Colombia in another friendly on Tuesday, March 28 in Osaka. Kickoff is set for 7:20 PM.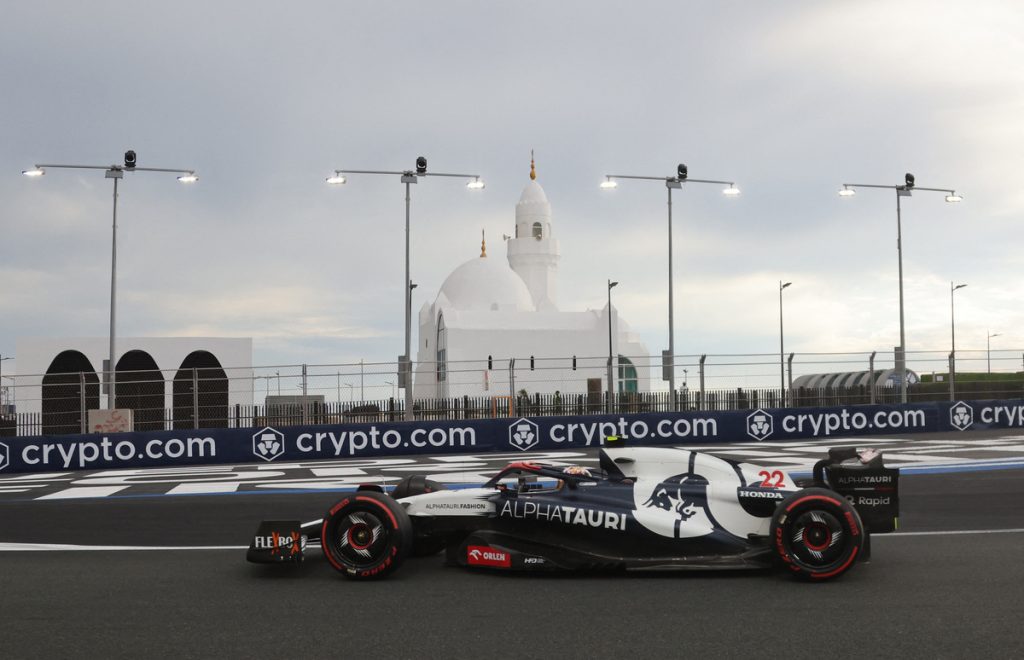 Auto Racing
Tsunoda Disappointed with Finish in Saudi Arabia
Formula One driver Yuki Tsunoda finished 11th in the Saudi Arabian Grand Prix on Sunday, March 19. Tsunoda, who was 67.494 seconds behind race winner Sergio Perez, qualified 16th for F1's second race of the season. He also placed 11th in the opening race, the Bahrain GP.
"The team did a really great job, everything went perfectly," Tsunoda said, according to Formula One's official website.
According to the AlphaTauri driver, "The pace on the medium tire was very strong and it improved compared to qualifying. I'm happy with what the team and I achieved together, but at the same time, I'm disappointed we didn't reach the points in the end."
RELATED: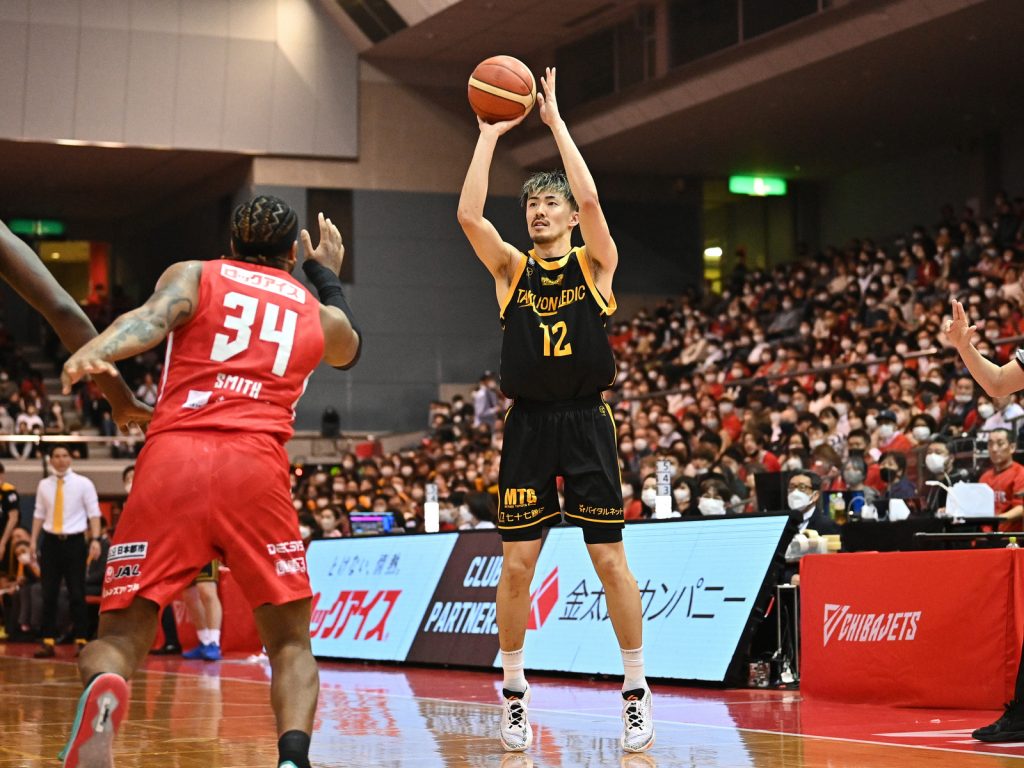 Basketball
Chiba Jets' Epic Win Streak Ends at 24
The visiting Sendai 89ers handed the Chiba Jets an 88-77 defeat on Wednesday, March 22, ending the title-chasing Jets' B.League record 24-game win streak.
It was Chiba's first defeat since December 11, 2022, when the Jets lost 81-79 to the Shimane Susanoo Magic.
The Jets fell to 38-5, while the 89ers improved to 15-28.
Sendai's Rashawn Thomas scored a game-high 23 points and pulled down 10 rebounds. Frontcourt mate Justin Burrell, who made his Japan pro basketball debut in 2011 with the Yokohama B-Corsairs, added 13 points, 14 rebounds and a pair of blocks.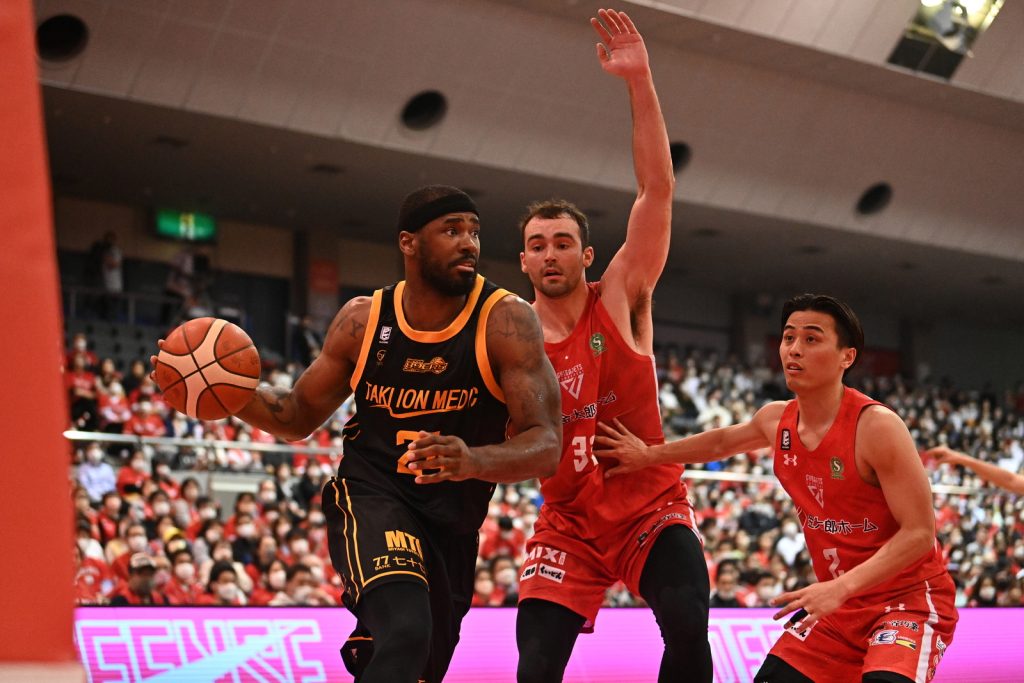 The 89ers held the Jets to 35.4% shooting from the floor.
Chiba's Vic Law scored 22 points, John Mooney chipped in with 18 and Yuki Togashi finished with 17. Togashi struggled with his 3-point shot, knocking down 2 of 12 on the night.
"I think there will be games like this in the long season where it's hard to get a shot," Togashi told reporters after the game. "But I think it's wonderful that we've been able to continue this winning streak in such a long season."
The Jets made 23 of 39 free throws in the loss.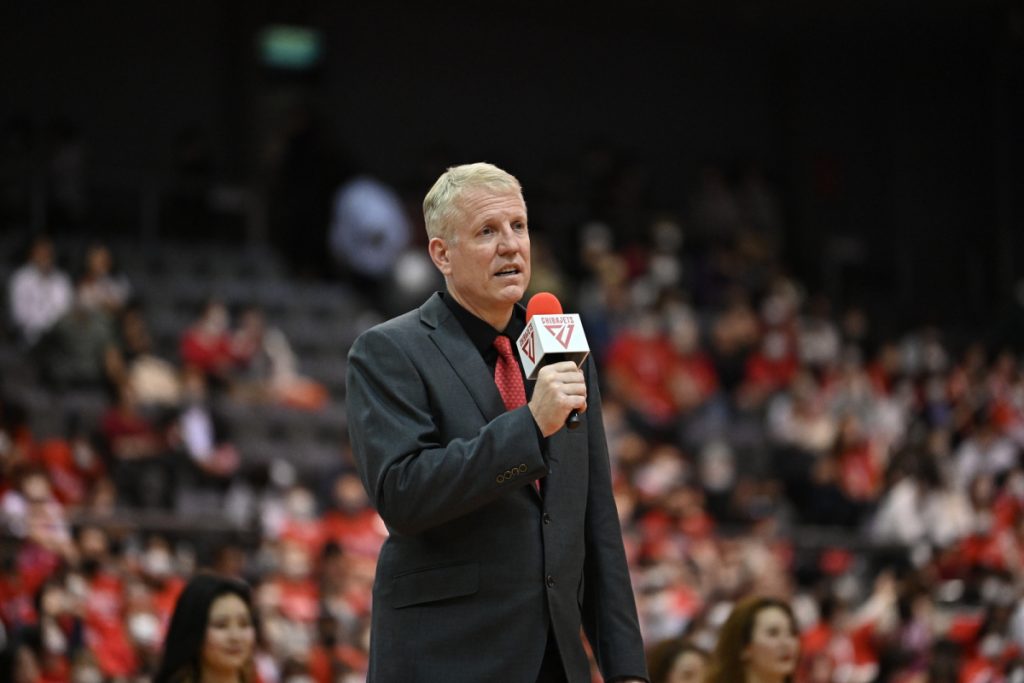 Team's Focus Hasn't Changed, Patrick Says
While analyzing the outcome of the game, Jets coach John Patrick, in his first season at the helm, said his team's focus is winning the B.League title in May.
"If the opponent is in high spirits and plays a very physical basket, and if you can't make free throws in a game like this, it's hard to win," Patrick commented. "However, we have been winning for about three-and-a-half months, even though there were many injuries, and no one should be ashamed of losing today, and our goal remains the same."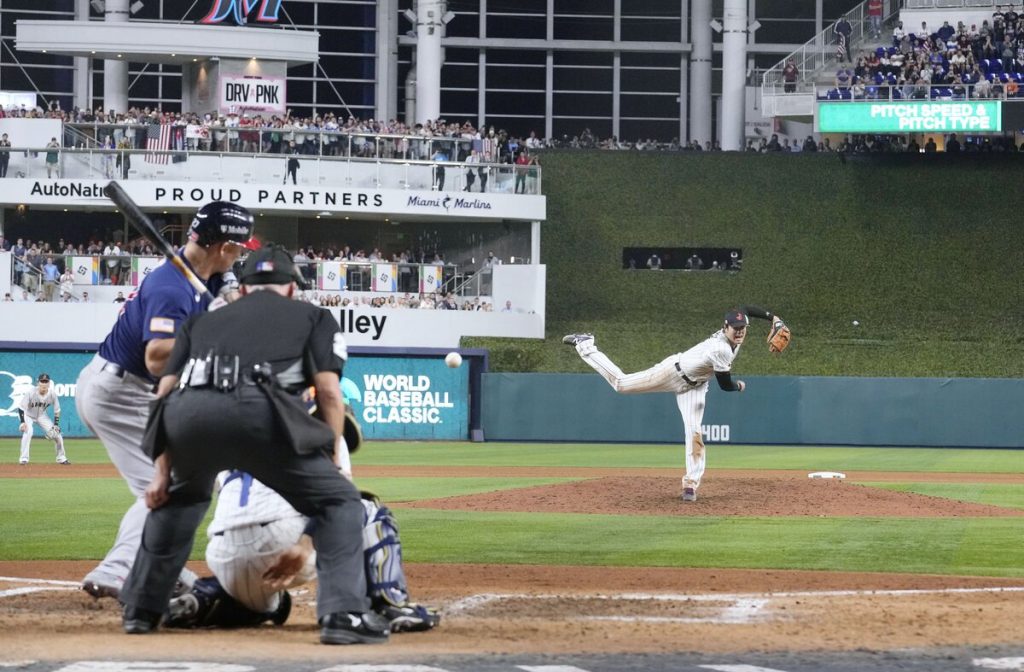 Baseball
WSBC Chief Weighs in on Impact of WBC Final
In recent days the sports world has been abuzz over the storybook ending in the 2023 World Baseball Classic final, with Shohei Ohtani striking out Los Angeles Angels teammate Mike Trout to end the game to seal Japan's 3-2 win.
The World Baseball Softball Confederation, the global governing body for the two sports, held a virtual executive board meeting on Friday, March 24. During the meeting, WSBC President Riccardo Fraccari said MLB's efforts to grow the game have been vital to the WBC's success.
"I must say well done and thank you to Major League Baseball for putting on such a fantastic tournament," Fraccari commented. "Our relationship with the MLB has never been stronger and it has been our pleasure to support them in the delivery of this tournament. 
"Without their willingness to drive forward the international game, we would not have had the chance to watch Shohei Ohtani pitch against Los Angeles Angels teammate Mike Trout with the trophy on the line. Thanks to their efforts, we were able to witness what will surely become an iconic moment in the history of our sport.
"We will look to build on MLB's efforts in the coming weeks, months and years to ensure that international baseball continues its upward trajectory. The future is exciting."
RELATED:
Briefly…
Netflix is debuting a new sumo-themed drama called "Sanctuary," directed by Kan Eguchi, in early May on its streaming platform. According to the Internet Movie Database (IMDB.com), the show's plot is as follows: "A man who is driven to the edge of a cliff and believes that money, a woman, and fame are all buried in the ring, and goes up to a sumo rikishi."
Author: Ed Odeven
Find Ed on JAPAN Forward's dedicated website, SportsLook. Follow his [Japan Sports Notebook] on Sundays, [Odds and Evens] during the week, and Twitter @ed_odeven.