Japanese F1 Driver Yuki Tsunoda Comes Through with Strong Performance at Imola
The 21-year-old Tsunoda is showing signs he may be in for bigger things in his second F1 season.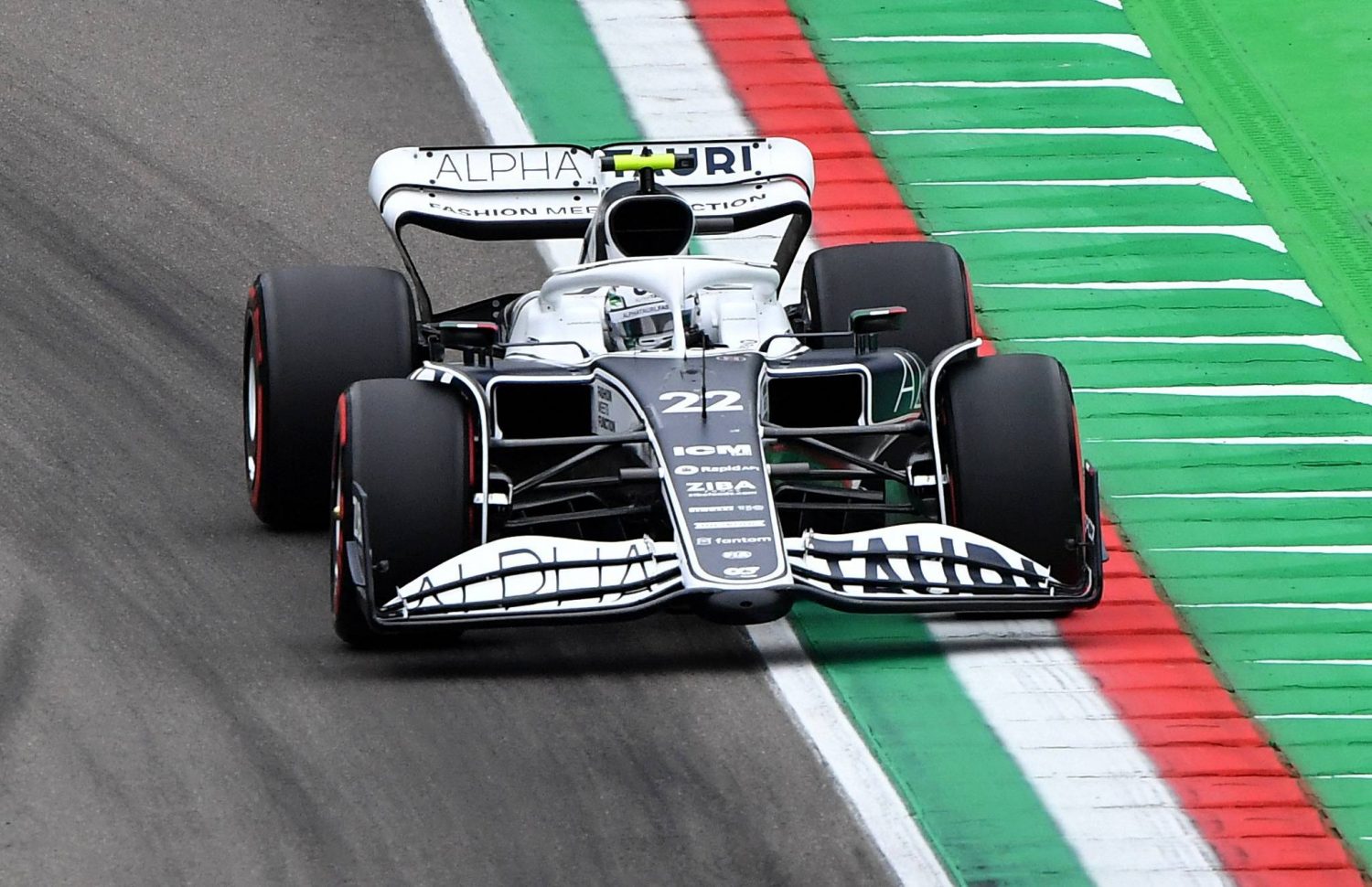 Japanese Formula 1 driver Yuki Tsunoda turned in a confidence-boosting performance at the Emilia Romagna Grand Prix in Italy on Sunday, April 24 to give his AlphaTauri team some valuable points on its home track.
Tsunoda finished seventh to earn six points while teammate Pierre Gasly was 12th and didn't pick up any points. The six points was the best haul for AlphaTauri this season.
AlphaTauri is seventh overall in the Constructors' Standings with 16 points. Ferrari is first thanks in large part to overall leader Charles Leclerc.
In a bid to put on a show for the home fans, AlphaTauri upgraded its car for Imola.
But things got off to a shaky start with neither driver making it out of Q1 (the first qualifying period) on Friday.
But the 21-year-old Tsunoda made up four places on Saturday to start Sunday's race from 12th place on the grid. He rose as high as sixth at one point in the Emilia Romagna Grand Prix before finishing seventh in the race won by Leclerc.

With the AlphaTauri fans just a few miles from their Faenza factory, Tsunoda said he was determined to put in a solid performance.
"That was my main goal: to try to achieve the points in front of the people from the factory who came today," Tsunoda said on F1.com. "It's also for the people who are watching in the factory. The amount of work they've done in the beginning of the season is insane."
Team principal Franz Tost was impressed with the young Japanese driver who is in his second season in F1.
"Yuki started in 12th position and after the first lap was already up to 10th," Tost said. "He drove a really strong race, overtaking many cars, to finish in seventh place. Yuki has been competitive immediately, from Friday onwards, so I think he now has a good basis for the upcoming races."

Tsunoda began his F1 career with a points finish in his Bahrain debut last spring before a crash in qualifying at the next round at Imola. He was outperformed in his rookie season by Gasly, but ended his year with a strong fourth-place finish in Abu Dhabi.
The native of Kanagawa Prefecture got off to a good start this year with an eighth-place finish in Bahrain, where he picked up four points on March 20.
The next race, the inaugural Miami Grand Prix, is May 6-8 in Florida. Tsunoda will be looking forward to October's Japanese Grand Prix, which will be the first race at the Suzuka Circuit since 2019. The 2020 and 2021 races were canceled due to COVID-19.
RELATED:

Author: Jim Armstrong
The author is a longtime journalist who has covered sports in Japan for more than 25 years. You can find his articles here.