[ODDS and EVENS] Yusei Kikuchi Enjoying the Best Start of His MLB Career
Blue Jays lefty Yusei Kikuchi made adjustments during the offseason, had a strong spring training and has continued to pitch well since the MLB season started.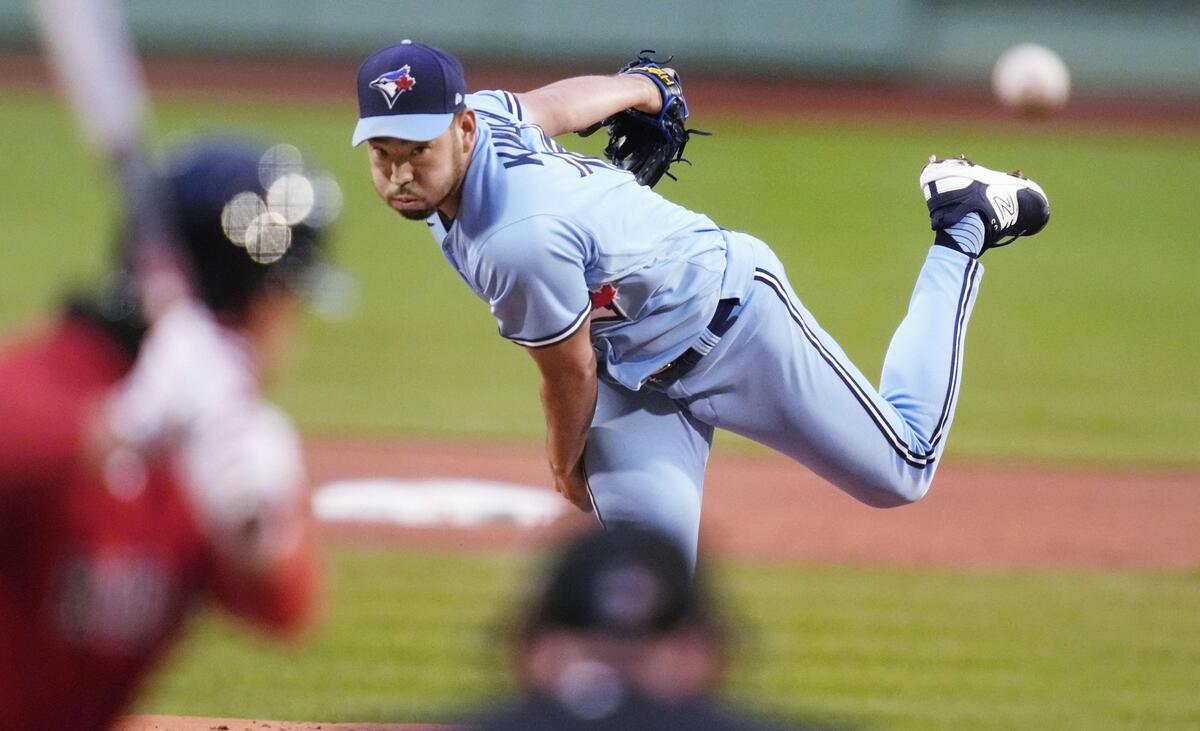 Entering the 2023 MLB season, Yusei Kikuchi owned a 21-31 career record as an MLB pitcher.
Kikuchi spent his first three MLB seasons with the Seattle Mariners before signing a three-year deal with the Toronto Blue Jays before the 2022 campaign.
With a 4-7 record and a 5.25 ERA as a starting pitcher in mid-August last year, Kikuchi was removed from the starting rotation. He spent the rest of the season as a reliever, pitching 12 more times out of the bullpen.

While his Samurai Japan compatriots were grabbing headlines and capturing the world's attention en route to the World Baseball Classic title, Kikuchi was having a sparkling spring training for the Blue Jays in the Grapefruit League. The 31-year-old native of Morioka, Iwate Prefecture, made six starts in spring training and limited foes to nine hits in 18 innings. He struck out 25 batters, walked 10 and allowed just two runs, compiling a 2-1 record with a 1.00 ERA.
Not surprisingly, Kikuchi regained a spot in Toronto's starting rotation for the regular season. And since the regular season began on March 30, Kikuchi has been one of Major League Baseball's premier starting pitchers. Through games of Wednesday, May 10, Kikuchi is one of four MLB starters with five wins. Shane McClanahan of the Tampa Bay Rays is the MLB leader with seven victories.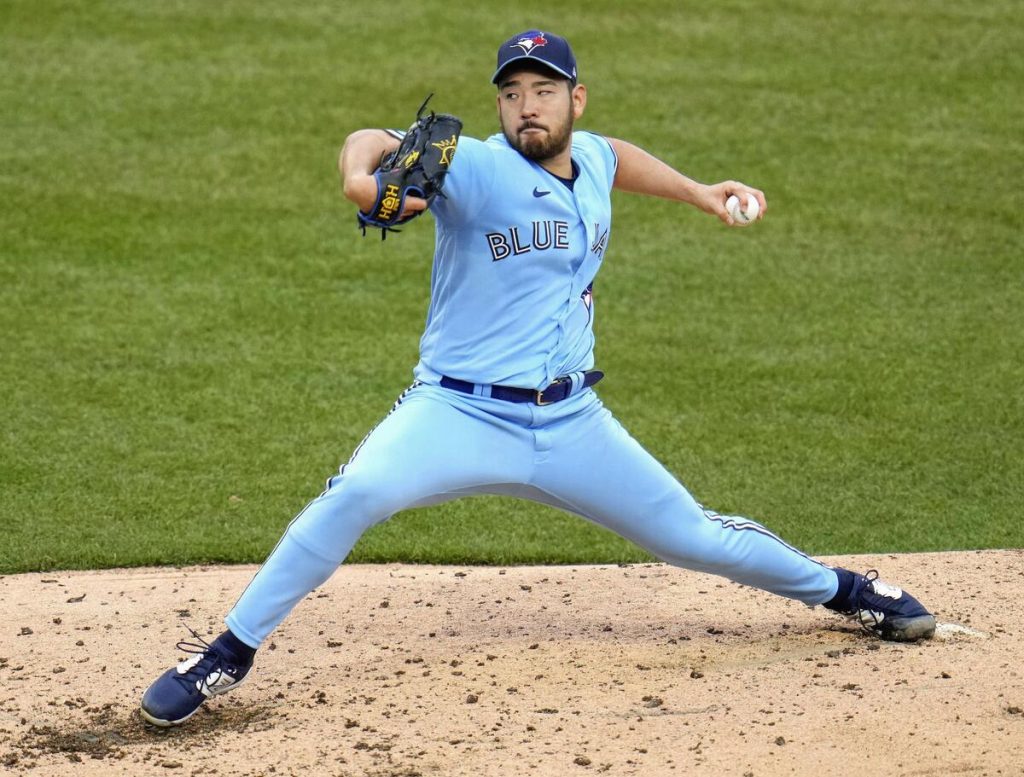 An Excellent Start to the Season for Kikuchi
Kikuchi is 5-0 in seven starts with eight walks and 33 strikeouts in 37⅔ innings. He's not allowing a bunch of runs (14 total), and a big part of that is because Kikuchi has improved his pitching control.

What's more, he's allowing 1.9 walks per nine innings, the lowest season total of his MLB career. Kikuchi walked three or more batters in 11 of his 20 starts last season, prolonging scoring opportunities for opposing teams on many occasions.

In a February interview with Sportsnet, a Canadian sports broadcaster, Blue Jays pitching coach Pete Walker said he had high hopes for Kikuchi in 2023. But Walker also made it clear what he'd outlined as key objectives for Kikuchi at spring training and the season to come.

"I think the ability to really throw strikes with his heater, with his fastball, and use his slider, use his breaking stuff, which he's got, effectively," Walker, who was named the team's pitching coach in 2012, told Sportsnet.

"His confidence level is high right now. I think he's excited. He told me it's the best he's felt in five years, so all encouraging things."
Coach's Thoughts on Kikuchi's Frustrating 2022 Season
In the SportsNet interview, Walker was asked if "Kikuchi's confidence was shattered" last season.

His response?

"I don't know if it was shattered," Walker, a Yokohama BayStars player in 2004, stated. Then the former MLB pitcher said, "I think he was frustrated because of his performance and he wanted to make more of an impact with us [as a starter]. But he did in a lot of other ways and pitching out of the bullpen he was very effective."

A quick look at Kikuchi's overall stats from the 2023 season indicate he's found a pitching rhythm that has been largely effective. For example, in four of his last five starts, he allowed zero runs or one run, lasting at least 5⅔ innings on four occasions. The lone exception: working 4⅓ innings (five runs on nine hits) against the Boston Red Sox on May 2.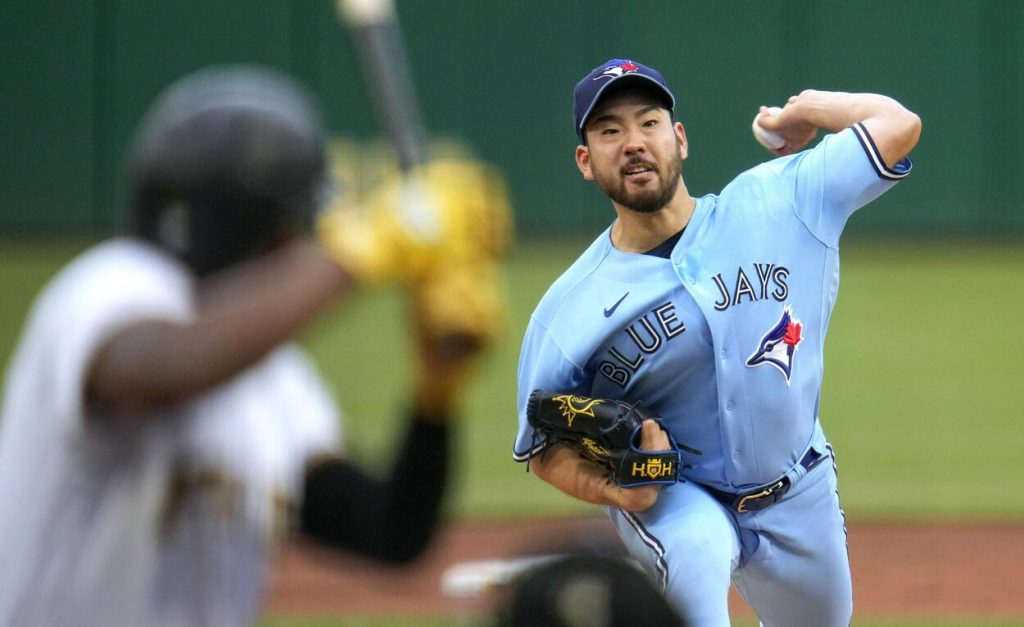 A Closer Look at Kikuchi's Struggles in 2022
When it rains, it pours. Not always, of course, but the expression offers a glimpse of what plagued Kiukuchi last season.
For him, early struggles were like rain that quickly turned into a storm.

As MLB.com's Keegan Matheson pointed out in an April 23 article, Kikuchi had real problems in the first and third innings in 2022.

"Kikuchi had a 6.86 ERA in the first inning last season and a 9.95 in the third," Matheson reported. "This meant he rarely made it through the early innings without something going wrong."

For Kikuchi, in 2023, a concerted effort to tone down his intensity a bit has helped.

"I was putting a little too much strength into my pitches," Kikuchi was quoted as saying through an interpreter by MLB.com, reflecting on his struggles last season. "So I just reminded myself to be relaxed every time I'm facing the hitters."

Part of Kikuchi's improved pitching strategy in the early portion of this season is using his entire pitching arsenal more effectively. Kikuchi is throwing change-ups more frequently now. In doing so, he's reduced how many fastball he's throwing by about 10%, according to Matheson.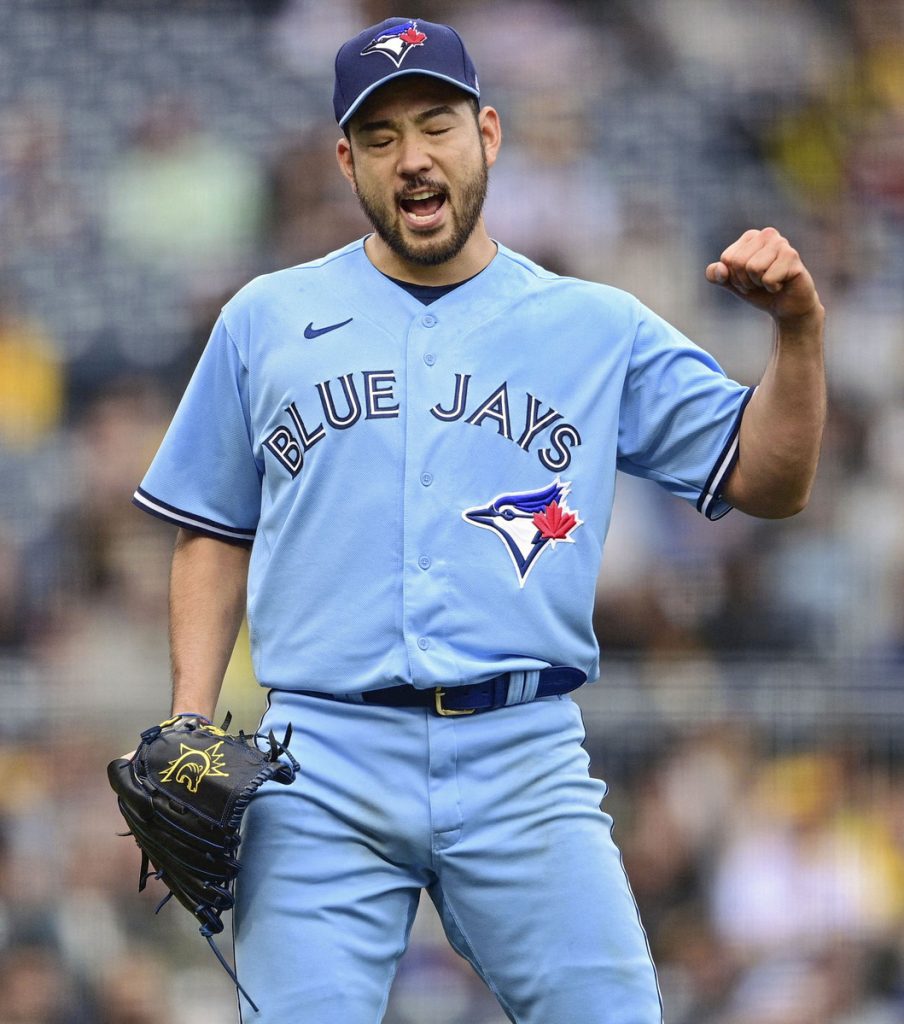 Kikuchi Picks up Fifth Win
With Kikuchi on the mound on Sunday, May 7, the visiting Blue Jays thumped the Pittsburgh Pirates 10-1. Kikuchi held the hosts without a run in his 6⅓ innings of mound work, earning his fifth win. The Pirates had three hits off Kikuchi, who issued two walks and fanned three batters.
What was the former Saitama Seibu Lions pitcher's assessment of his performance?
"Being able to attack the strike zone with my fastball was huge," Kikuchi said, according to Kyodo News. "With the experience I've built up, things are taking shape, little by little.
It's been said that experience is the best teacher.
Kikuchi's career illustrates that.
"I'm in my best form since coming to the majors," Kikuchi said.
Yusei Kikuchi's success in the first few months of the MLB season is an enduring lesson of perseverance.
RELATED:
Author: Ed Odeven
Find Ed on JAPAN Forward's dedicated website, SportsLook. Follow his [Japan Sports Notebook] on Sundays, [Odds and Evens] during the week, and Twitter @ed_odeven.