Unheralded rank-and-filer Abi defeated ozeki Takakeisho on Friday, November 26 to stay one win behind Terunofuji with just two days to go in the Kyushu Grand Sumo Tournament.
No. 15 maegashira Abi came bursting out of the face-off and went on the attack from the outset. He used a series of powerful arm thrust to send the stunned ozeki backpedaling out over the edge.
With the upset win, Abi improved to 12-1 and will face yokozuna Terunofuji on Day 14 with the championship hanging in the balance.
"I think I was able to perform my style of sumo," Abi said. "I was able to have a good face-off and go on the attack. I knew he was an ozeki and I am at a lower rank but I just decided to go for it. I am not thinking about the title but just focusing on each match as it comes."
Ozeki Takakeisho, who won this tournament last year, could never establish his sumo and fell to 11-2, all but dashing any hope he had of winning the Emperor's Cup.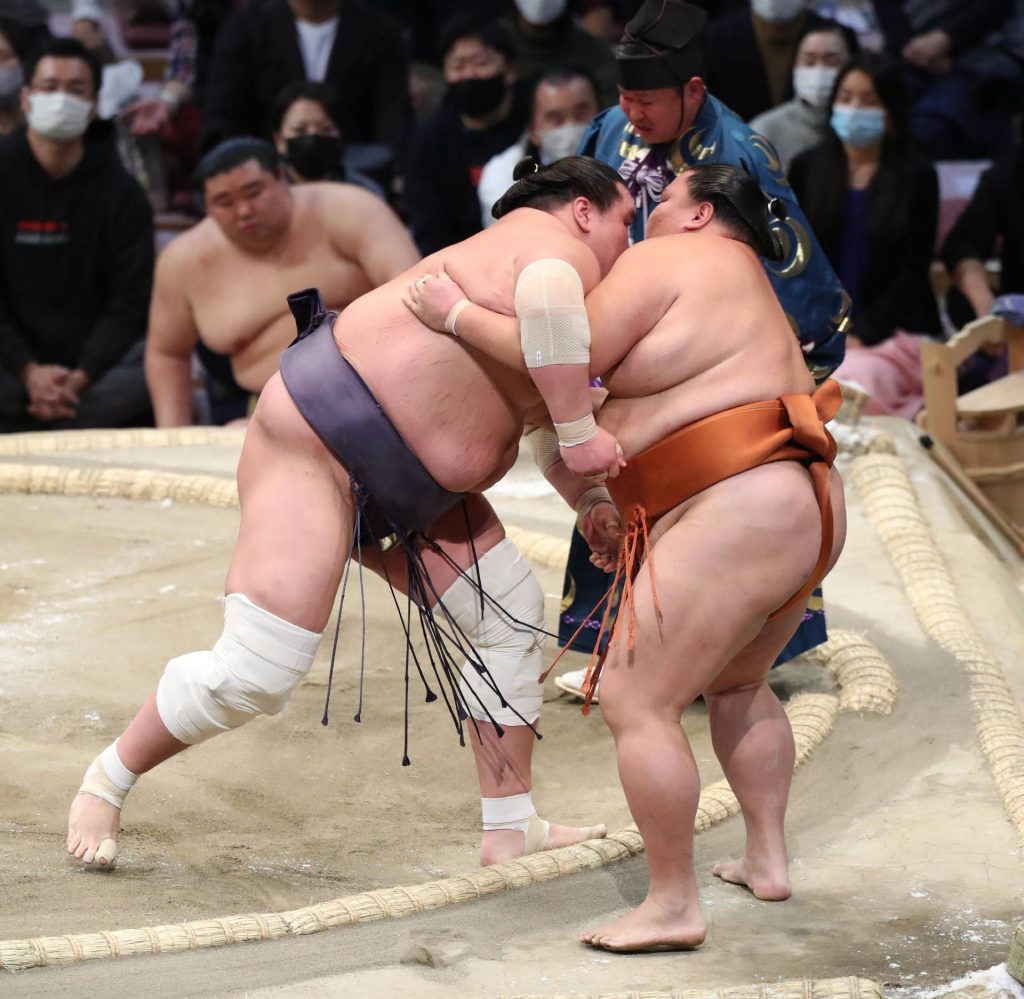 In the day's final bout at Fukuoka Kokusai Center, lone grand champion Terunofuji got an underhand grip on the belt of Mitakeumi right at the face-off and drove the sekiwake out in a matter of seconds to improve to 13-0.
If Terunofuji beats Abi on Day 14, he will win his sixth overall Emperor's Cup and his second straight at the sport's highest rank.
If Abi beats Terunofuji, it will create a two-way tie for the lead heading into the final day on Sunday.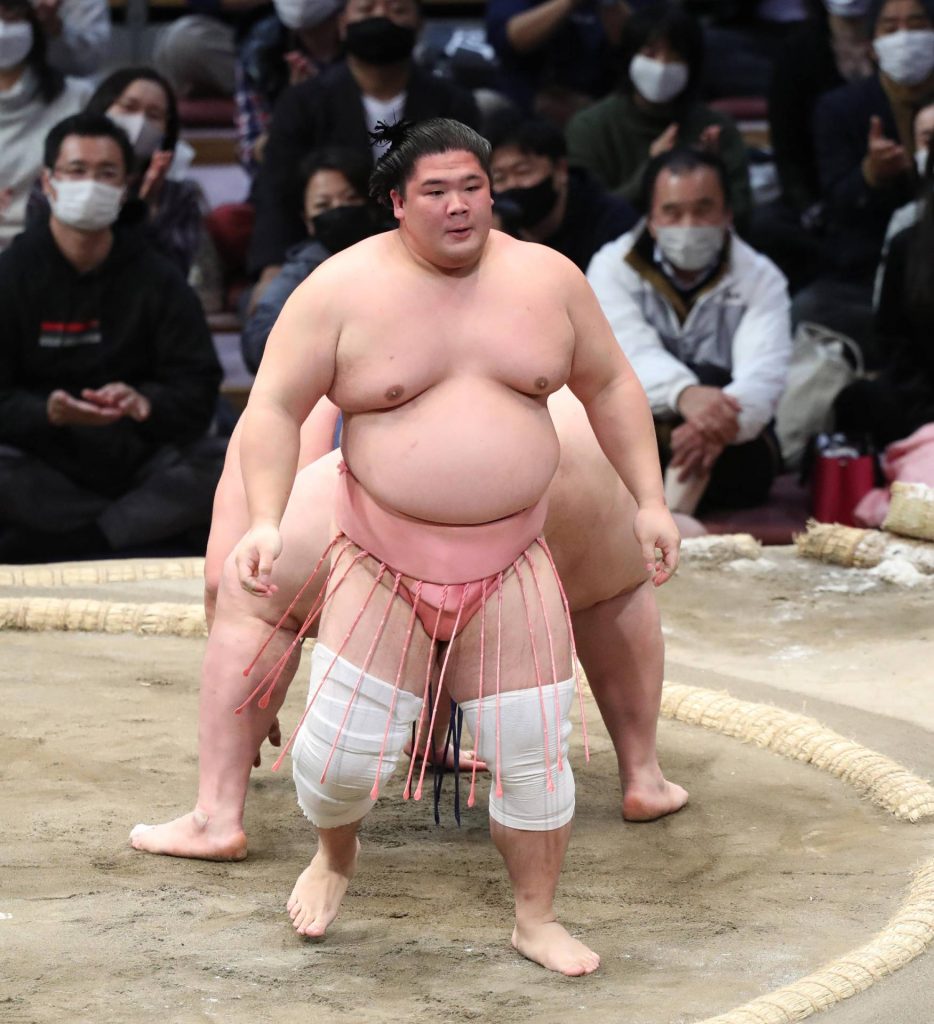 In other major bouts, seventh-ranked maegashira Ura won by an under-shoulder swing down to defeat Mongolian behemoth Ichinojo and improve to 10-3.
Komusubi Ichinojo dropped to 5-8 and will leave the November meet with a losing record no matter what happens over the final two days.
Ozeki Shodai overpowered Tamawashi when he got his left arm under the right arm of the sixth-ranked maegashira and drove his opponent out to give both wrestlers a record of 9-4.
Fourth-ranked maegashira Endo was warned for a series of false starts but regrouped and used a barrage of arm thrusts to send sekiwake Meisei backpedaling out over the edge.
Endo improved to 7-6 and still has a chance to finish with a winning record while Meisei dropped to 5-8.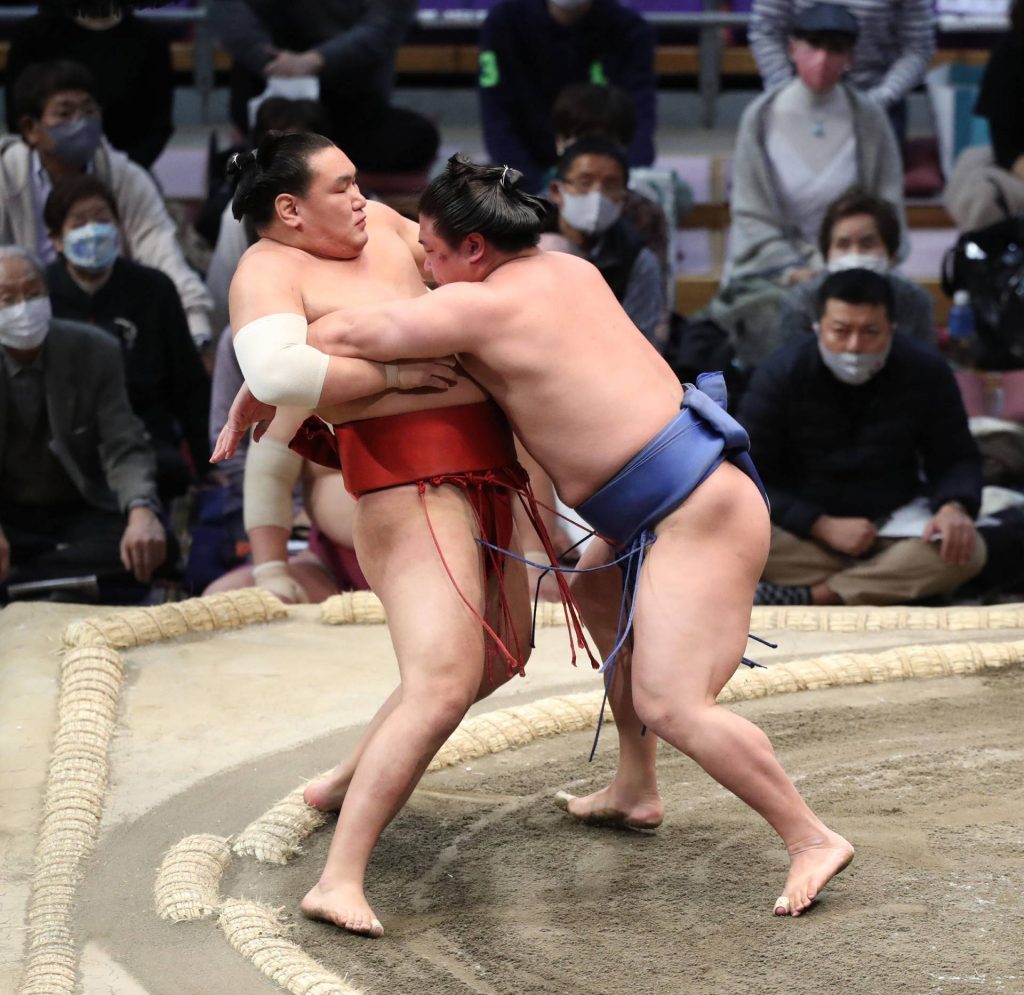 Top maegashira Wakatakakage won his fourth bout in a row when he got both arms around Hoshoryu and drove the fifth-ranked maegashira out over the edge.
Wakatakakage improved to 6-7 and can still leave the Kyushu Basho with a winning record if he wins his final two bouts. Mongolian Hoshoryu, on the other hand, dropped to 5-8 and has no chance at a winning record.
Mongolian Kiribayama got a right-hand grip on the belt of Takarafuji and used a textbook arm throw to send the fourth-ranked maegashira sprawling to the dirt surface.
Komusubi Kiribayama improved to 5-8 and will face Hoshoryu on Day 14.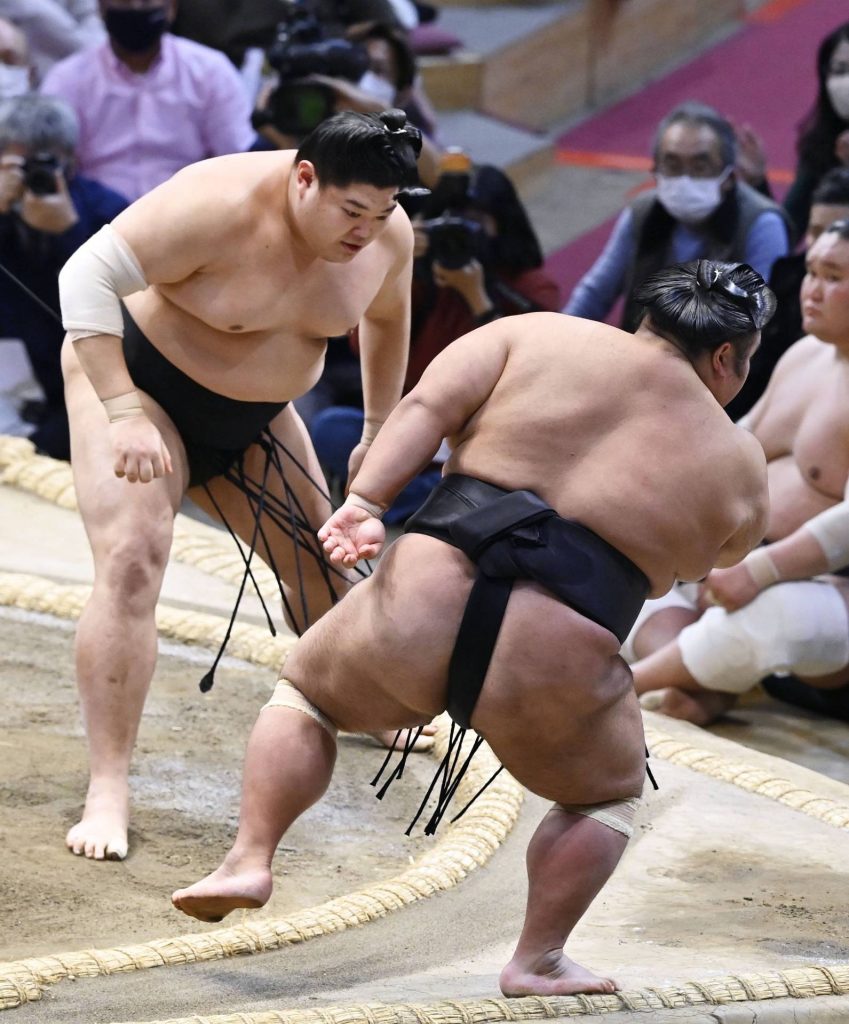 Three Stars
First Star: Abi. The No. 15 maegashira has been spectacular all tournament long and with an upset win over ozeki Takakeisho has put himself in a position to win the championship. It's a remarkable comeback for a wrestler who was suspended by the Japan Sumo Association last year for violating COVID-19 protocols.
Second Star: Terunofuji. With a one-sided win over Mitakeumi, Terunofuji remained the man to beat in the 15-day basho. The Mongolian can secure the title on Day 14 with a win over Abi.
Third Star: Ura. The No. 7 maegashira used a spectacular technique to dispose of the 206-kilogram Ichinojo and, at 10-3, put himself firmly in position to win one of the tournament's prizes.


Author: Jim Armstrong
The author is a longtime journalist who has covered sports in Japan for more than 25 years. You can find his articles here, on JAPAN Forward.