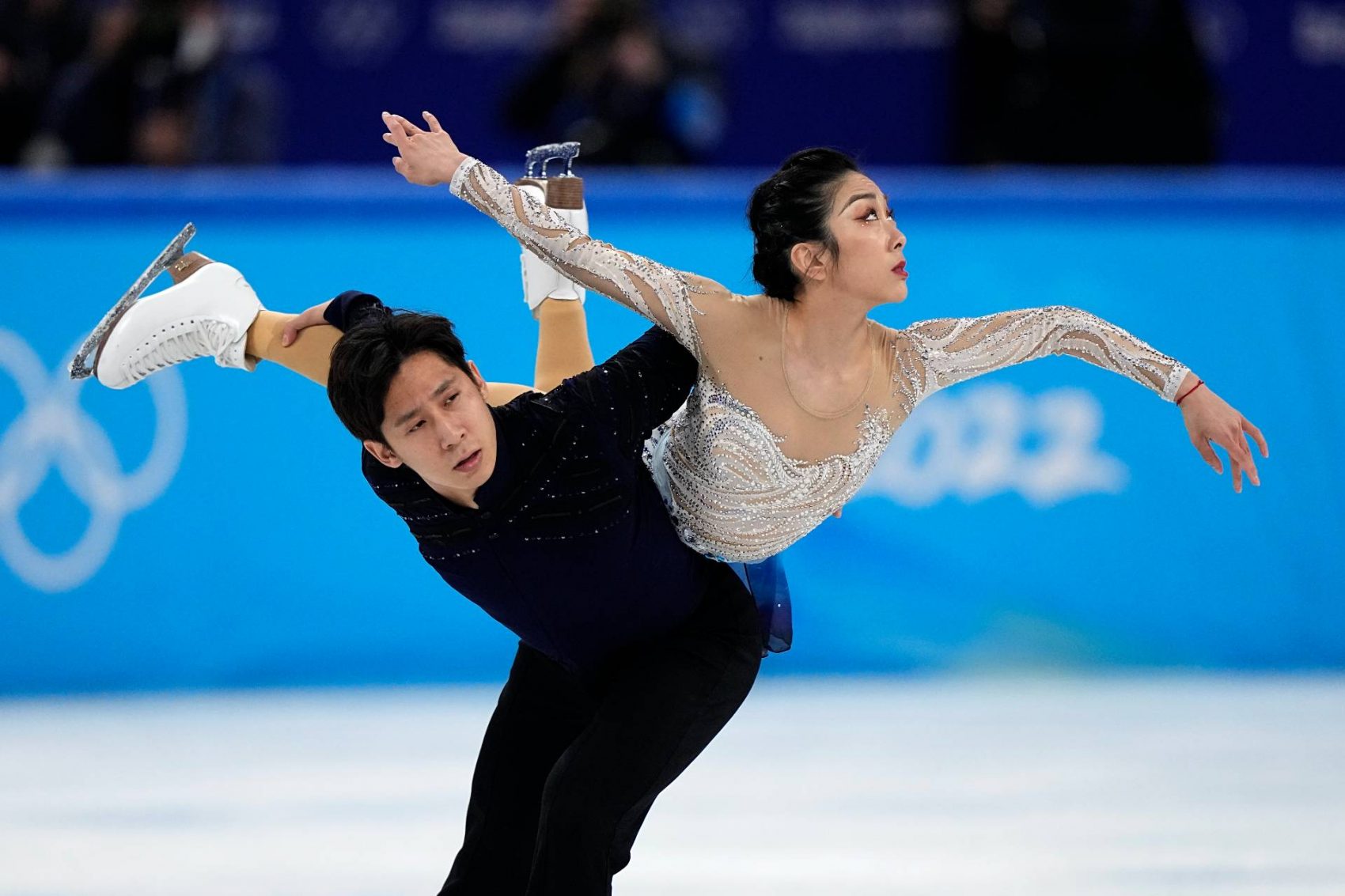 China's Wenjing Sui and Cong Han won the gold medal in pairs in dramatic fashion on home ice at Capital Indoor Stadium on Saturday night, February 19. Holding a narrow lead after Friday's short program, Sui and Han held on for the victory four years after taking the silver in Pyeongchang.
Sui and Han's winning total was a world record of 239.88 points, just enough to edge out the Russian Olympic Committee's Evgenia Tarasova and Vladimir Morozov (239.25) for the gold by 0.63.
World champions Anastasia Mishina and Aleksandr Galliamov of the ROC took the bronze with a tally of 237.71.
Sui and Han skated to "Bridge Over Troubled Water" and opened with a quadruple twist that may have proved decisive in the end. They prevailed despite being downgraded on a triple salchow.
"This is an unforgettable night. We realized our dreams in our homeland," Han stated. "We have done our best. We had an amazing performance."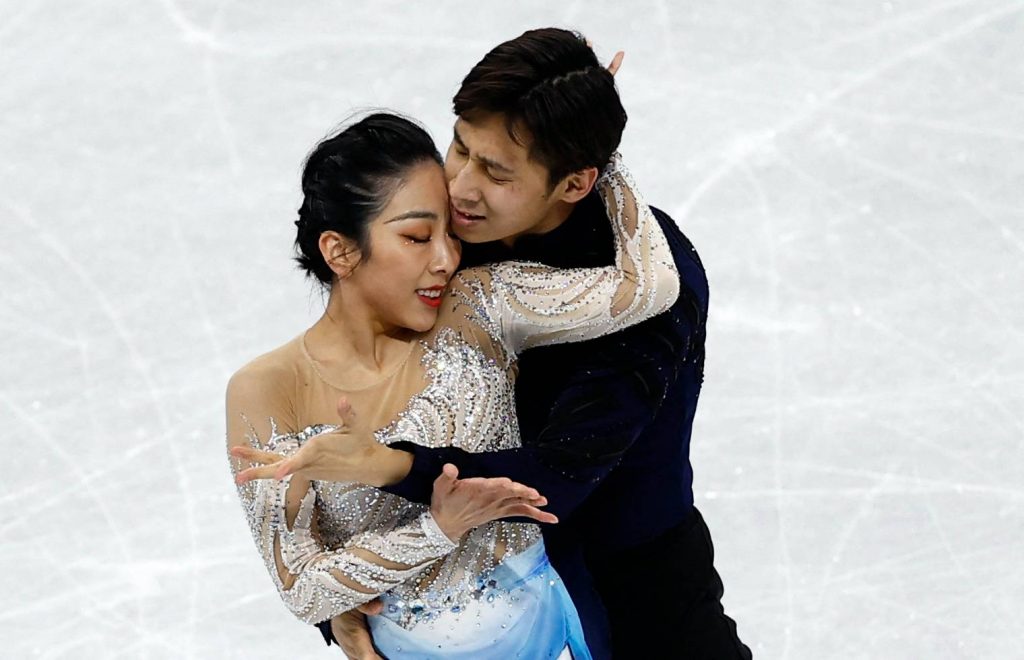 Han paid tribute to his compatriots for their organization of Beijing 2022 and to his fellow skaters for their efforts.
"We really appreciate that our home country could present such a great stage, such beautiful Games," Han continued. "I want to thank all of the participants who made amazing performances in this sport. Passion for this event really united us, and this is really the embodiment of the Olympic spirit."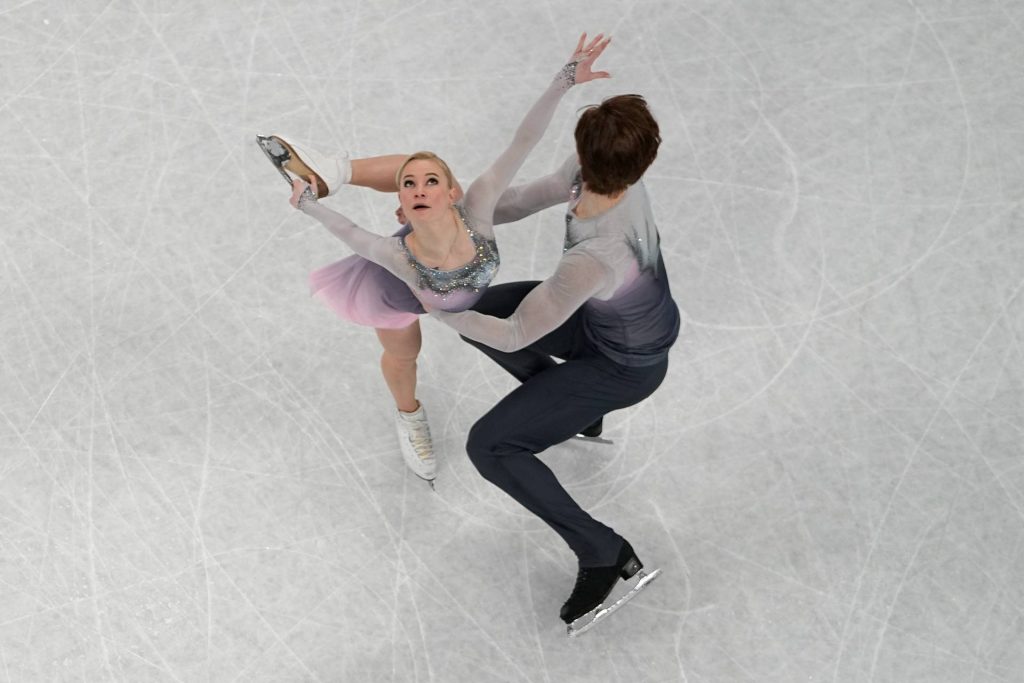 Tarasova and Morozov performed nearly flawlessly to "Lighthouse" as their scoresheet reflected.
"We just did what we did before," Morozov remarked. "It wasn't particularly difficult. We just skated our program as we trained."
Added Morozov, "We've been working for years to get this medal, so just to get it means a lot to us."
Mishina and Galliamov, who were third after the short program, competed to "The Snowstorm" and made the podium with a solid effort.
"One of the greatest things about the Olympic Games is that once you have performed here, so many people you haven't spoken to in 10 to 15 years send you a message and get in touch and support you," Mishina said. "It's been a very nice experience here."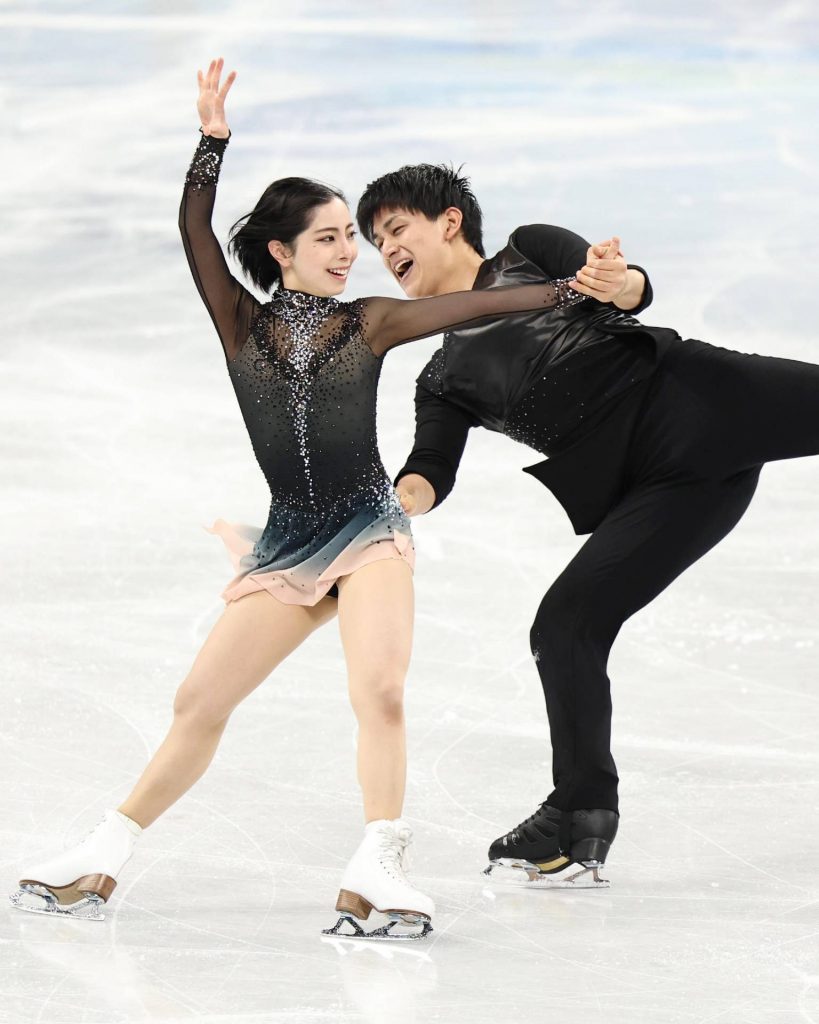 Top Finish for a Japanese Pair
Riku Miura and Ryuichi Kihara were seventh with 211.89. Their result was the best ever for Japan in pairs at the Olympics, surpassing the 14th-place showing of Rena Inoue and Tomoaki Koyama at the 1992 Albertville Games.
Miura and Kihara skated to "Woman" and came in fifth in the free skate with a personal best of 141.04, despite having under-rotations on a triple toe loop and a triple salchow.
Kihara said he was concerned after Friday's short program, where the pair finished eighth.
"When the short program was over, I lost a little confidence, I was worried that the timing in the morning practice was not right," Kihara stated. "But after the morning practice, the two of us talked and felt we were too conscious of making mistakes."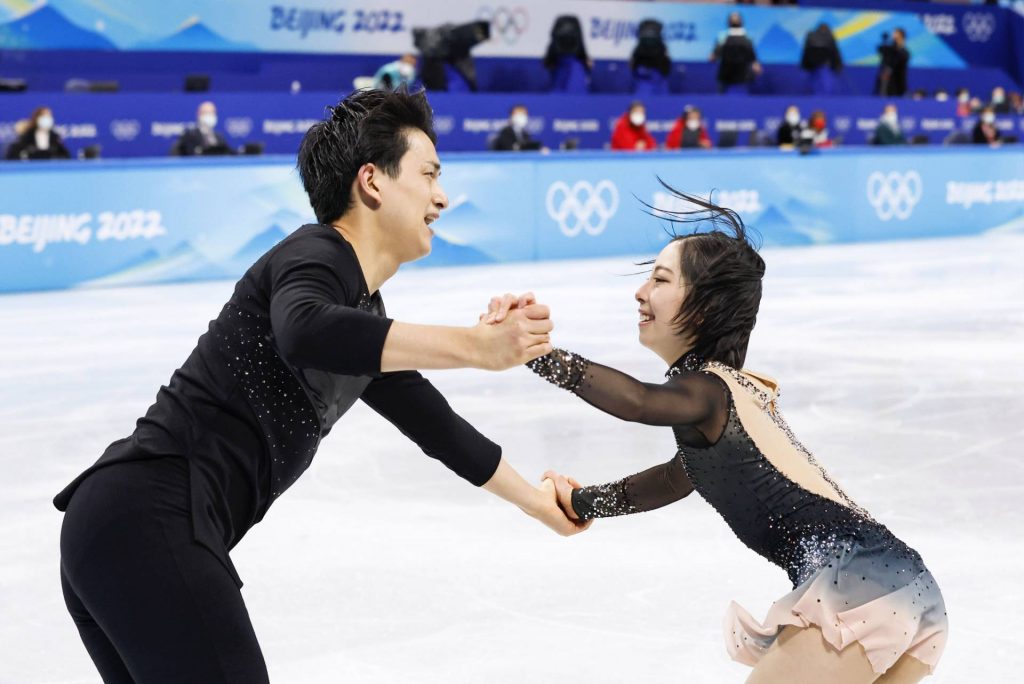 Miura believes that she has made personal progress in her partnership with Kihara.
"I didn't make any big mistakes, so I think I have grown in this short period of time," Miura commented. "I tried to skate with a smile without thinking too much about my personal best."
Figure skating will conclude on Sunday with the Exhibition Gala. Yuzuru Hanyu, Yuma Kagiyama, Shoma Uno and Kaori Sakamoto are all scheduled to take part.

RELATED: Wenjing Sui, Cong Han Set World Record In Pairs Short Program; Riku Miura, Ryuichi Kihara In Eighth


Author: Jack Gallagher
The author is a veteran sports journalist and one of the world's foremost figure skating experts. Find articles and podcasts by Jack on his author page, here, and find him on Twitter @sportsjapan.