COP27 Summit Kicks Off in Egypt to Tackle Existential Climate Crisis
It's "time to act" stressed Tokyo governor Yuriko Koike at COP27. Tangible and intangible strategic action is needed "to achieve net zero emission by 2050."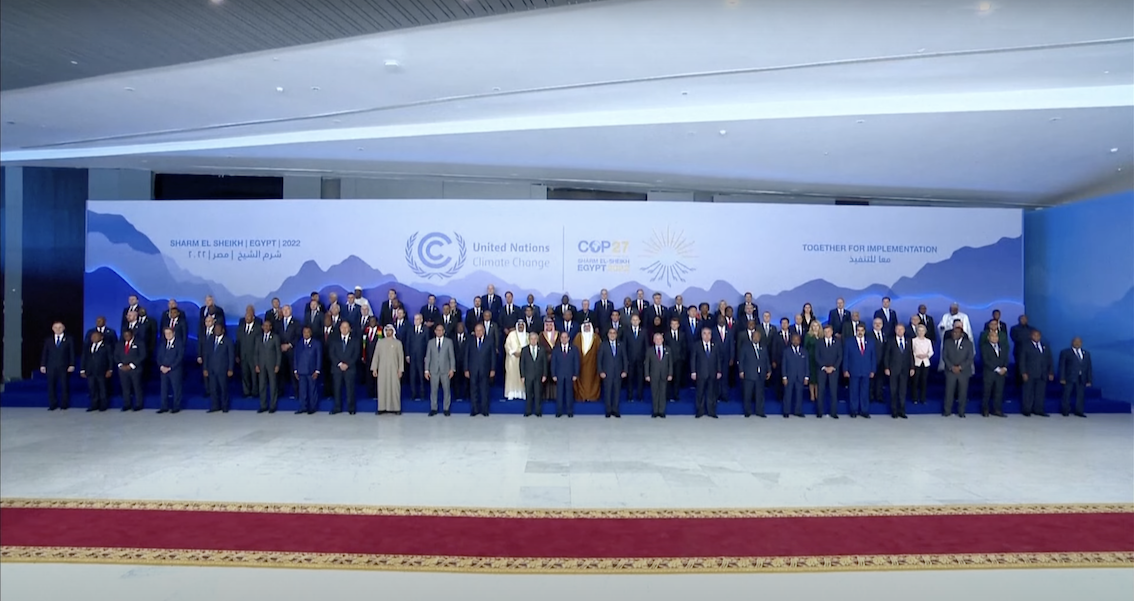 このページを 日本語 で読む
World leaders are convening in Sharm El-Sheikh, Egypt, for the 2022 United Nations Climate Change Conference (COP27), scheduled from November 6-18. All eyes are on the heads of state and delegates from 190 countries. Can they hash out ways to mitigate the global temperature rise and prevent an environmental catastrophe?
The key players in this annual event comprise nations that signed the UN Framework Convention on Climate Change in 1992.
"Together for Implementation" is the core theme shared in this year's conference. Embedded in the message is a caution to the party nations. Especially for the heavy polluters that have consistently fallen short of meeting international agreements and individual promises on reducing carbon emissions.
"We have a credibility problem... It is a choice to continue this pattern of destructive behaviors," lamented Al Gore, former Vice President of the United States and chairman of Climate Reality Project, at the opening ceremony.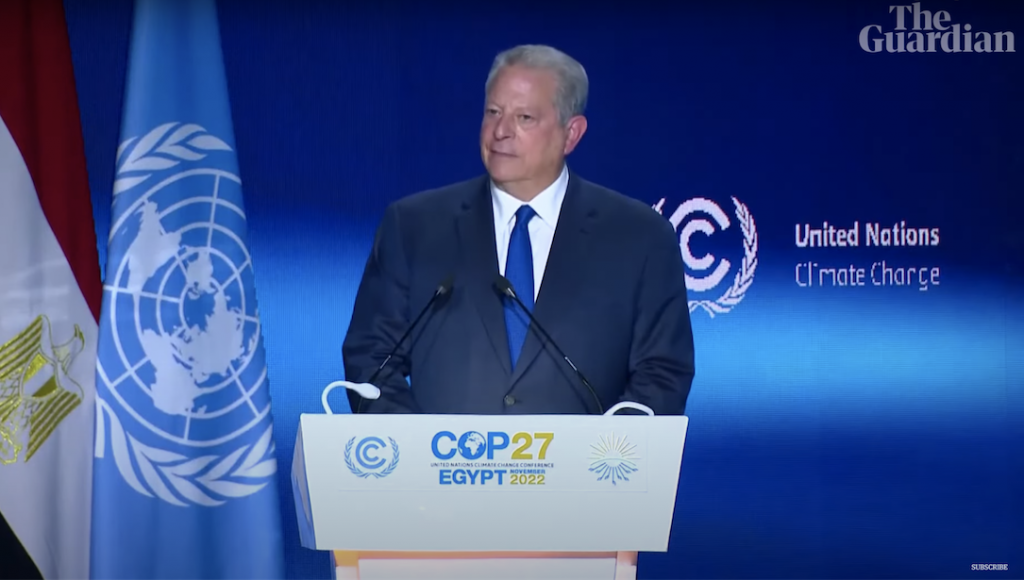 Why It's Important
COP27 is crucial and timely for two reasons. First, the protracted war in Ukraine, coupled with the COVID-19 debacle, forced numerous countries to resume coal-fired generation, pushing carbon emissions to record-highs. The geopolitical crisis likewise exposed our susceptibility to energy shortages and the need for cultivating alternative energy sources.
Another pertinent discussion is the feasibility of achieving the goals of the landmark Paris Agreement of 2015. During COP21, 196 countries agreed to constrain average global temperatures to well below 2°C (3.6°F) above pre-industrial levels. Ideally, increases would be confined to 1.5°C (2.7°F).
To meet these goals, carbon emissions must be slashed by roughly 45% by 2030, reaching net zero by 2050. This requires member states' strict adherence to their Nationally Determined Contributions ー non-binding action plans on target cuts. Though measuring progress is tricky, some experts have serious doubts whether these goals can be achieved.
Ukraine's President Volodymyr Zelenskyy iterated such concerns via video message, when he said: "There are still many for whom climate change is just rhetoric or marketing or political ritual."
Time to Act, No More Bluffing
Sophia Kianni, the youngest member of the United Nations Secretary-General's Youth Advisory Group on Climate Change, rebuked backsliding on climate pledges. Despite reaffirming the Paris deal at COP26, Kianni claimed: "hundreds of new oil and gas leases have been released by some of the richest countries on the planet, killing any hope at preserving 1.5."
Kianni underscored that not one nation today has made adequate policy to achieve the treaty promises made in Paris seven years ago. She ended with a grave message to the politicians and business leaders: "stop lying and start taking action."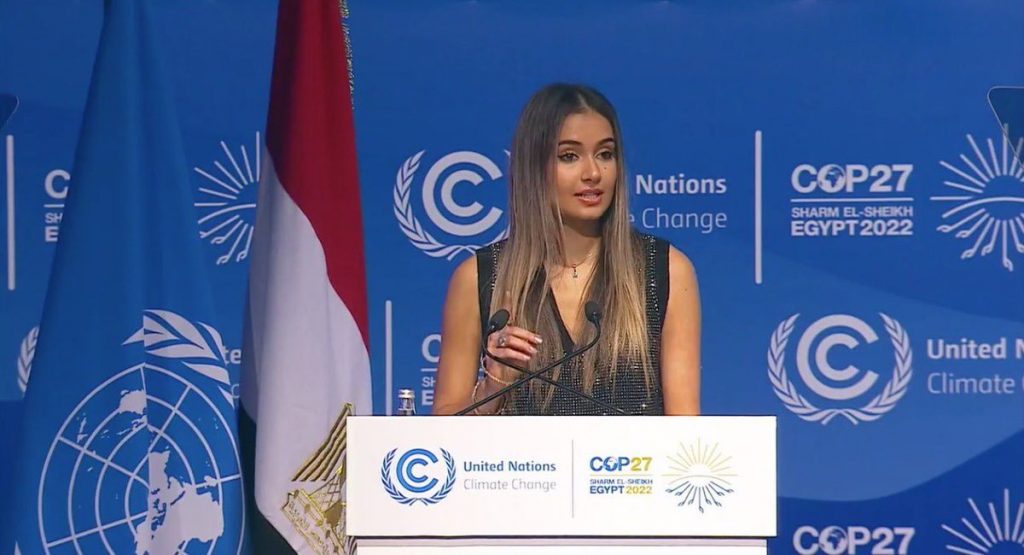 For Kianni's warning not to go in vain, delegates at the COP27 must make hard concessions. Negotiations on the "loss and damage" agenda (a concept that proposes heavily polluting states compensate poorer countries to recover from resulting natural disasters), which the United States and European Union have opposed in the past, would need to take center stage.
Equally critical would be elevating discourse on the global carbon market, renewable energy, and nuclear power.
Role of Non-State Actors
Invited by host country Egypt, non-state actors working on the frontlines to combat climate change were also called upon to play a role. Tokyo Governor Yuriko Koike was one. She spoke on Tokyo's initiatives at the Global Climate Action high-level event.
Governor Koike explained how the metropolitan government is taking "strategic actions, both tangible and intangible, in adapting measures to achieve net zero emission by 2050." She also stressed Tokyo's climate slogan, "TIME TO ACT." Then she talked about Tokyo's accelerated efforts to promote the use of green hydrogen and solar panels, including its efforts to establish a hydrogen pipeline and supply chain network to import green hydrogen from overseas.
Earlier in the week, Koike gave a lecture at Cairo University, her alma mater. There she explained that Tokyo officials are seeking to amend an ordinance to more effectively slash greenhouse gas emissions. Her five-day official trip will include visiting Alexandria's Egypt-Japan University of Science and Technology, an institution erected with Japan's partnership.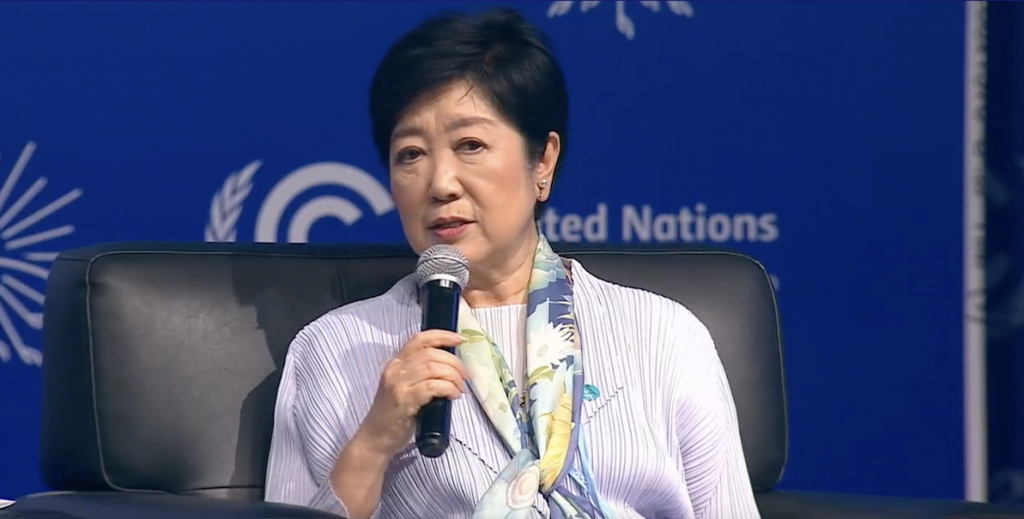 No Sign of Heavy Polluters
Despite climate change being an international existential crisis, the world's heaviest emitters, such as China (largest) and India (third largest), have snubbed the convention.
Russia's President, Vladimir Putin, who is chiefly to blame for the recent energy fiasco, was similarly absent. Russia is the fourth biggest contributor to global greenhouse gasses.
このページを 日本語 で読む