Ritsumeikan Students' New Shrimp Product Is More Than a Convenience Food
Students collaborated with two companies to develop a healthy ready-to-eat product made with shrimp and designed to promote conservation of fisheries resources.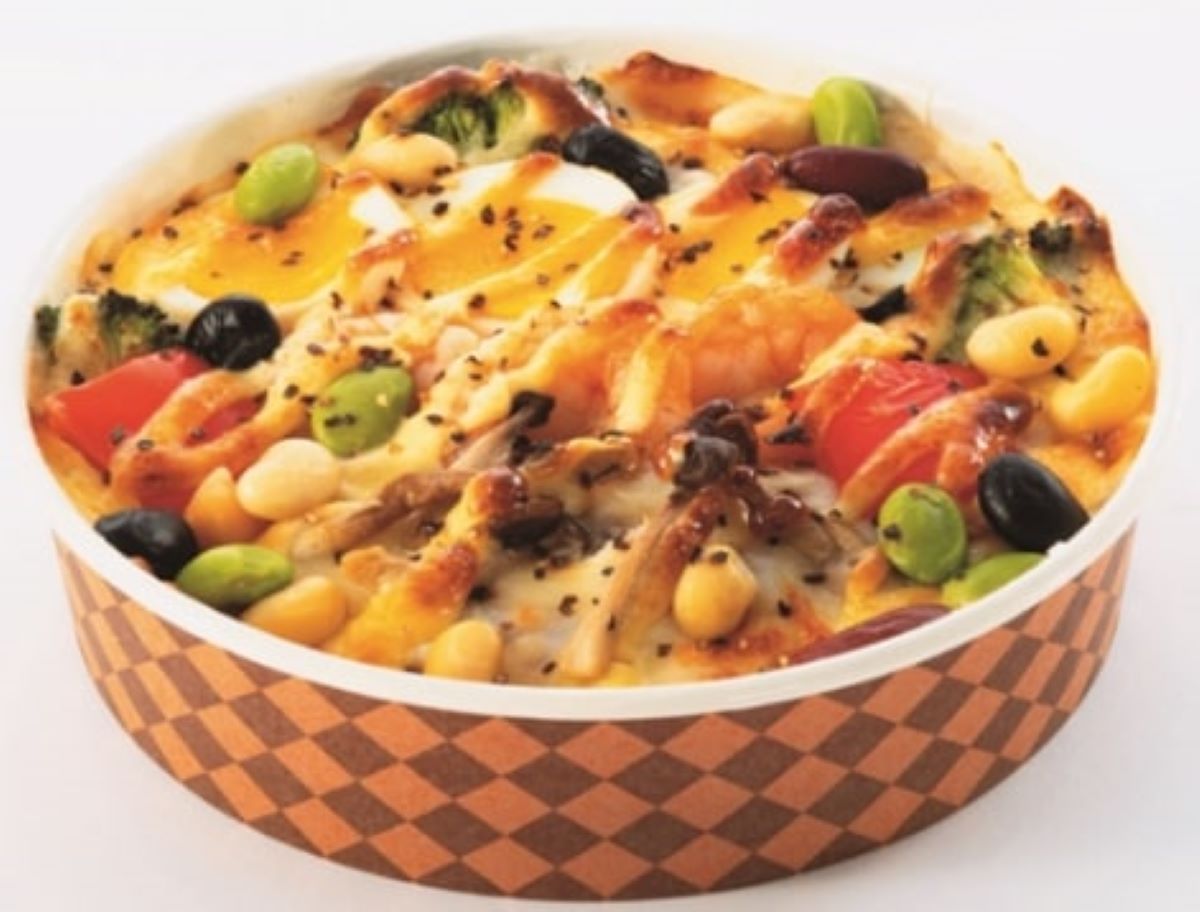 このページを 日本語 で読む
Students from Ritsumeikan University's College of Gastronomy Management (Kusatsu City, Shiga Prefecture) have collaborated with major supermarket chain Heiwado to develop a new shrimp product with sustainability in mind. Heiwado is based in Hikone City of Shiga Prefecture.
The new product is designed not only to be healthy, but to contribute to environmental protection and the conservation of marine resources. The students named it "Ingredient-Rich Shrimp Brown Rice Doria." Doria is a Japanese gratin-inspired rice dish.
The product is on sale at Heiwado stores in Shiga and nearby metropolitan areas of Kyoto, Osaka, and Kobe. "This new product satisfies the mind, body, and environment. We hope many will try it," commented one of the students involved in the product's development.
Raising Awareness on Marine Resources
Awareness of sustainability has increased alongside implementation of the SDGs. Yet interest and concern for managing the fish, shrimp, and other marine resources that end up on our dinner tables remains low.
According to Ritsumeikan, the initiative was designed to raise awareness of sustainability initiatives in the fisheries industry and to foster consumer awareness. The project was organized by three students from the College of Gastronomy Management.
They developed the new product after taking a class organized in collaboration with Tokyo-based Nichirei Fresh Inc., a company dealing in marine and livestock products.
The three students learned that Nichirei Fresh was involved in the "Inochi-no-Mori" ("Forest of Life") Project in Indonesia. This project aims for a sustainable supply of shrimp and coexistence with the global environment. A portion of company's proceeds from imported farmed shrimp is used for mangrove planting activities on Kalimantan Island.
Using the knowledge of nutrition they had learned in class, the students proposed the project to Heiwado, with whom the college has a cooperative agreement. They then were able to commercialize their product.
Students Create a Shrimp Product
The colorful ready-to-eat brown rice shrimp doria incorporates 15 ingredients. These provide 20 grams of protein, or one-third of the protein required daily to ensure the health those consuming the product.
The main ingredient, shrimp, is raised via extensive aquaculture in ponds that take advantage of the natural terrain under the Forest of Life project. Farming is done without cutting down seaside and waterfront forests to maintain aquaculture ponds.
White sauce and cheese are also used to bring out the great taste of the ingredients.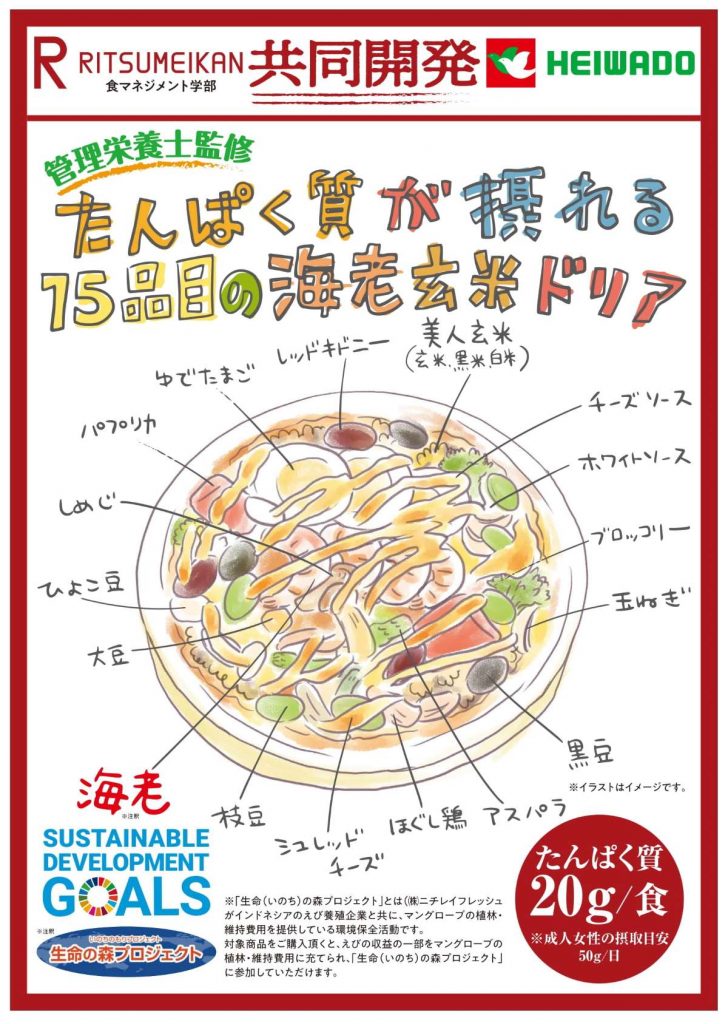 The product is priced at ¥538 JPY including tax. It will be on sale through mid-April or until 20,000 servings are sold. A total of 125 stores including Heiwado and Al Plaza supermarkets in Kyoto, Osaka, and Hyogo prefectures are carrying the product.
Second-year student Manami Fujimitsu, 20, one of the students involved in developing the dish, commented on the project. "We worked hard to make the product rich in protein and ingredients. We hope it encourages people to think about the marine environment," she said.
このページを 日本語 で読む