Global Environment Awards: Tokyu and Machida City Take Home Grand Prize
Held just days before Earth Day, the awards paid tribute to advanced technologies and leading initiatives on the SDGs by companies and groups across Japan.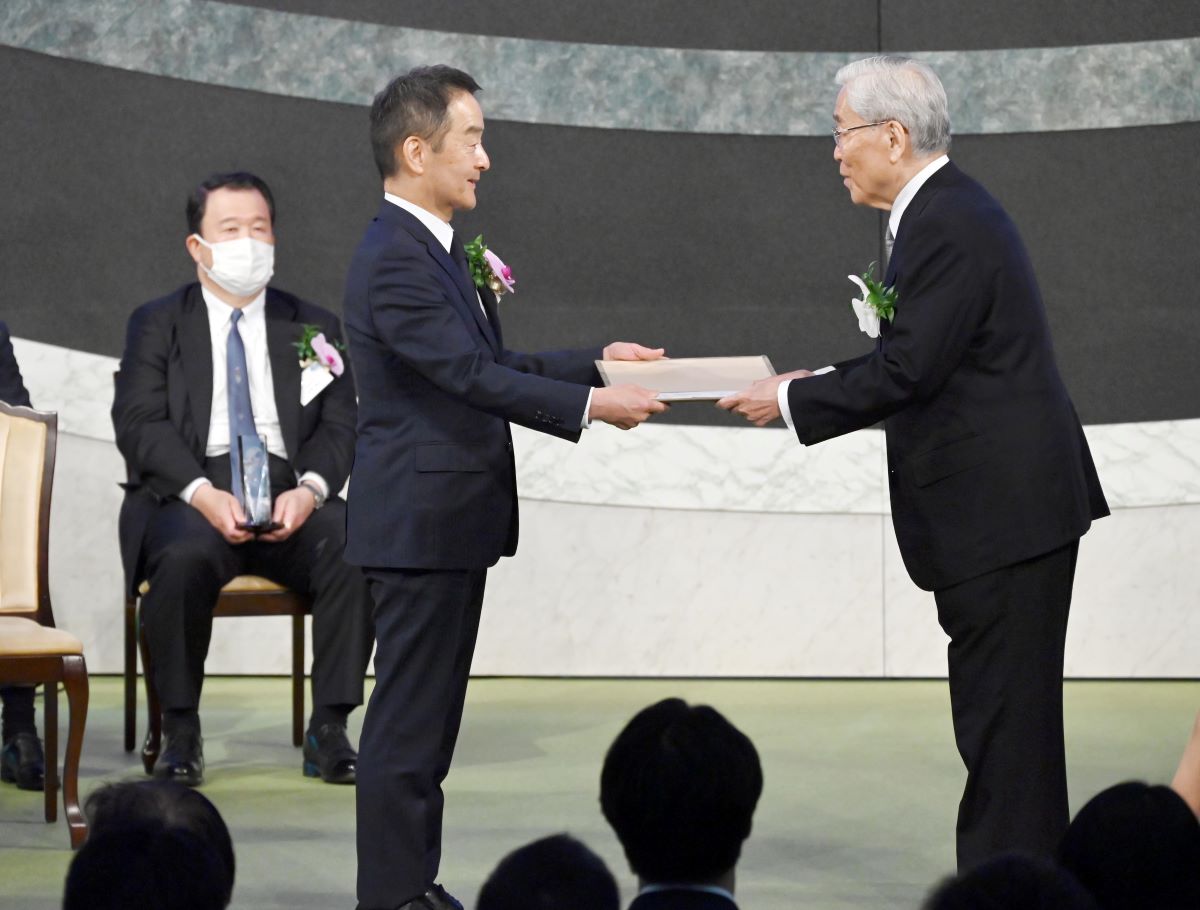 このページを 日本語 で読む
The 31st Global Environment Awards, sponsored by the Fujisankei Communications Group, were held at the Meiji Kinenkan in Tokyo on April 17. The awards recognize companies and organizations for significant contributions to combating global warming and achieving the Sustainable Development Goals (SDGs). Certificates and trophies were presented by hand to the winners.
Significance of the Awards
Tokyu Corporation and Machida City (Tokyo) won the Grand Prize for the creation of a new environmentally-friendly shopping and community center. At the ceremony, Tokyu President Kazuo Takahashi accepted the award on behalf of the two organizations. "We will continue to promote urban development for a sustainable future while protecting the global environment," he remarked.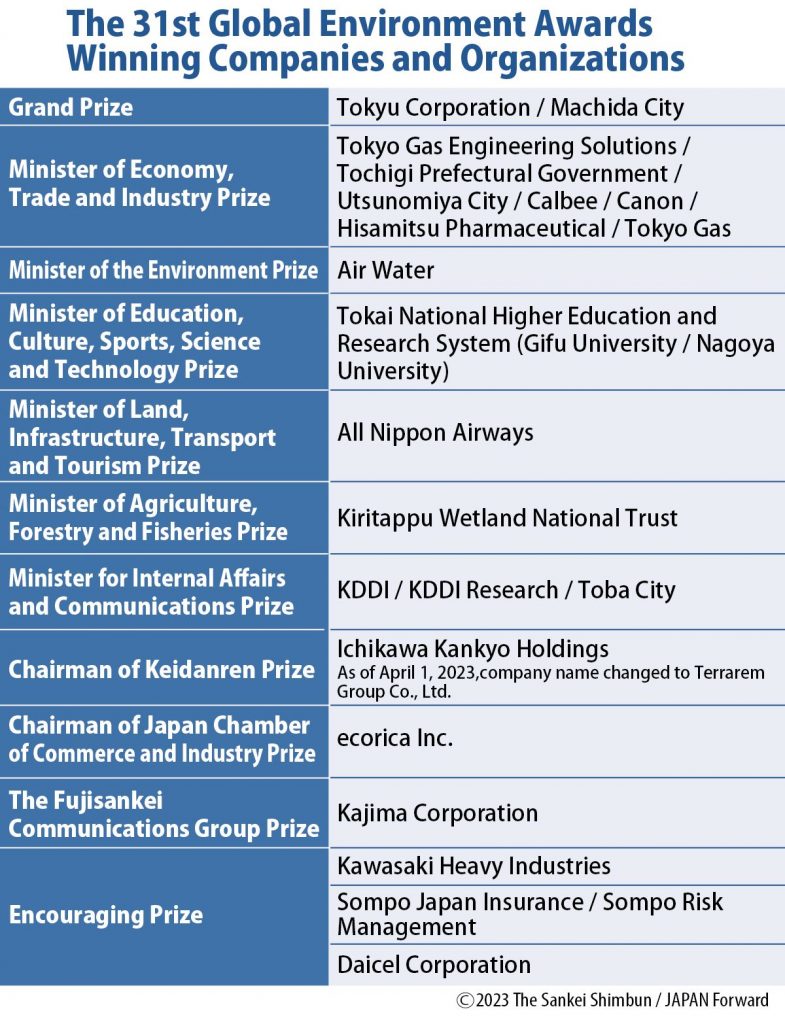 Hisashi Hieda, CEO of the Fujisankei Communications Group, addressed the audience. "Japanese companies with advanced environmental technologies must lead the way in achieving the SDGs," Hieda emphasized.
"With this award program, we aim to drive the creation of a prosperous and vibrant nation that maintains harmony between the environment and the economy," he added.
Hiromichi Iwasa, Managing Director at Mitsui Fudosan and chair of the committee overseeing the awards, also spoke. "We will strive to further enhance the social recognition of this award as we continue to support the sustainable development of society and the economy," he noted.
Crown Prince Akishino and Crown Princess Kiko were in attendance at the reception following the awards ceremony.
Crown Prince and Princess Express Interest
The reception offered an opportunity for the Crown Prince and Princess to speak with award winners.
Early in the event, grand prize winner Tokyu Corp's Takahashi declared, "We will continue to work hard to contribute to protecting the Earth's environment." The Crown Prince and Princess listened with nodding heads and showed their appreciation with applause.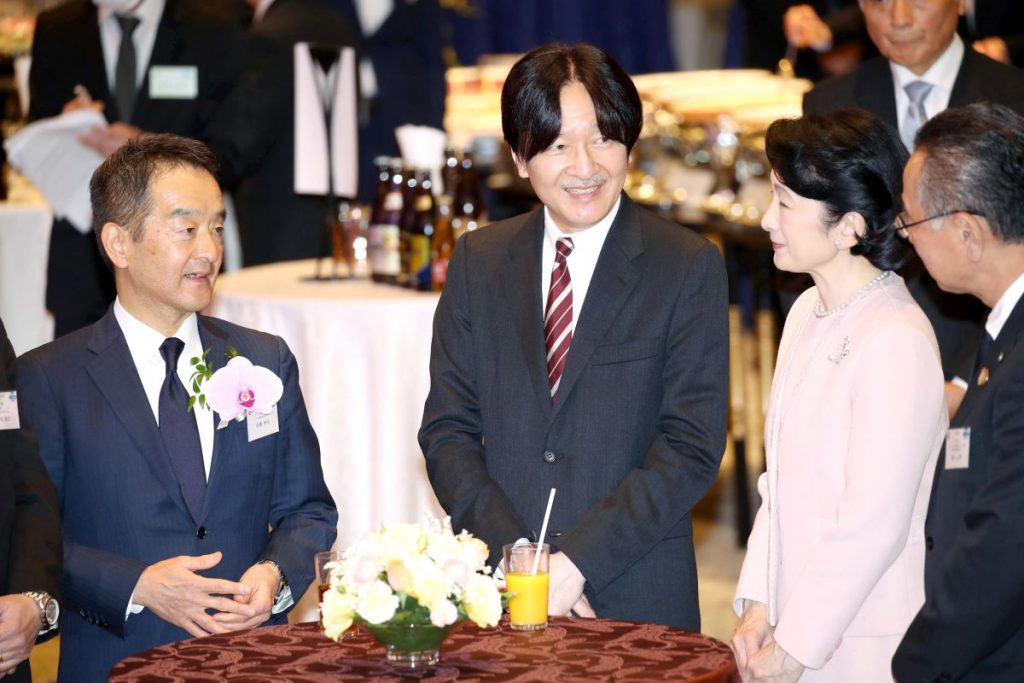 "His Imperial Highness mentioned to me that our initiative was very important in the fight against global warming," recalled Shinichi Sasayama, President of Tokyo Gas. Tokyo Gas received the Minister of Economy, Trade and Industry Prize for its energy-saving initiative in an industrial park in Tochigi Prefecture, where multiple companies share power and heat.
Hajime Nakamura, President of KDDI Research, winner of the Minister for Internal Affairs and Communications Prize, explained his company's efforts in surveying seaweed beds using an underwater drone. Crown Prince Akishino asked questions about the types of seaweed surveyed.
Kajima Corporation was the recipient of the Fujisankei Communications Group Prize for restoring seaweed beds in the sea off the coast of Hayama Town in Kanagawa Prefecture. "His Imperial Highness is well versed in seaweed varieties and interested in the seaweeds themselves. He is also familiar with the town of Hayama," reported company president Hiromasa Amano.
See the table above for the full list of award recipients.
このページを 日本語 で読む