Innovative Electric Wheelchairs Designed with 'Mobility for All' in Mind
The mobility vehicles of startup WHILL surpass conventional electric wheelchairs in their easy-to-ride and creative design while promoting equal access for all.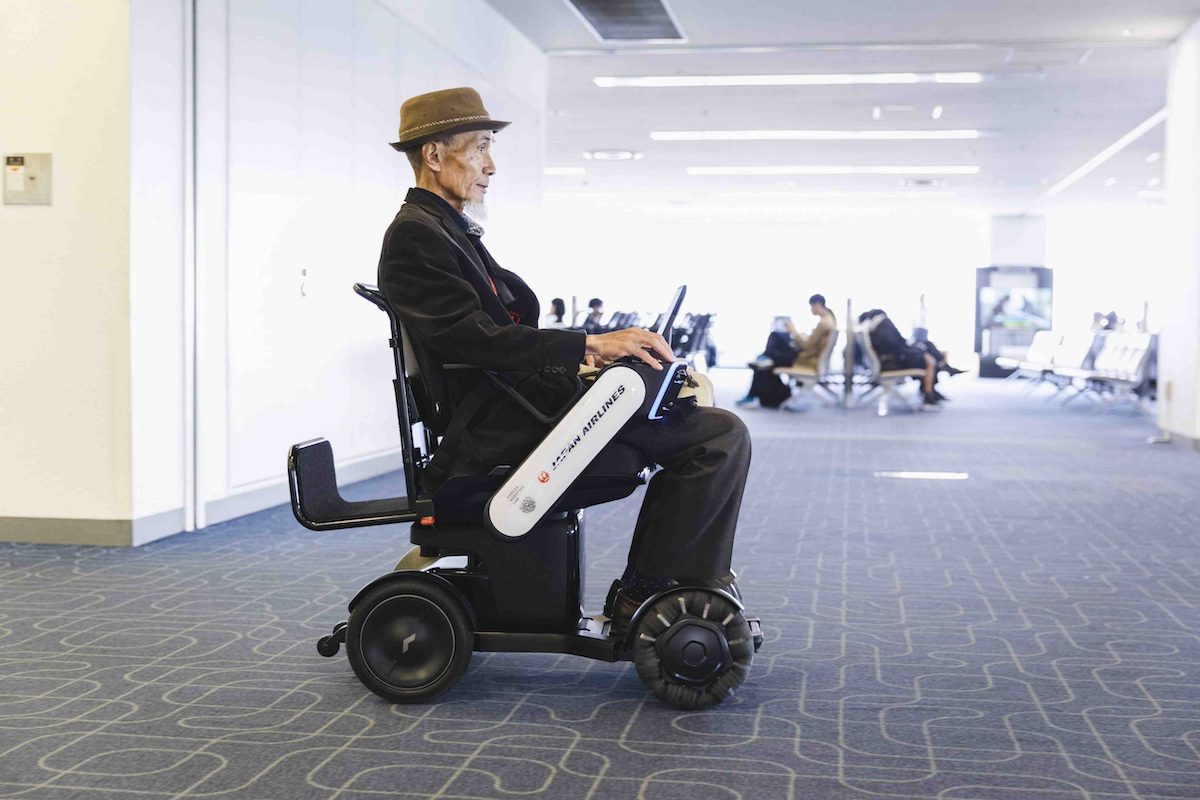 このページを 日本語 で読む
WHILL is a startup company with a mission to deliver "fun and innovative mobility for all." Headquartered in Tokyo's Shinagawa Ward, the company develops and sells electric wheelchairs.
In line with its mission, WHILL is gaining recognition for its short-distance mobility vehicles. These vehicles can be easily used by not only those with lower-body mobility impairments, but also by elderly persons with weakened physiques.
Mobility Vehicles for Everyday Life
The company offers three models for sale. The Model C2 can get over steps up to five centimeters high and make small turns with a turning radius of 76 centimeters. The Model F is lightweight and foldable, and the Model S is a type of mobility scooter. All models can be operated intuitively, making them not only practical as a means of transportation, but also fun to drive.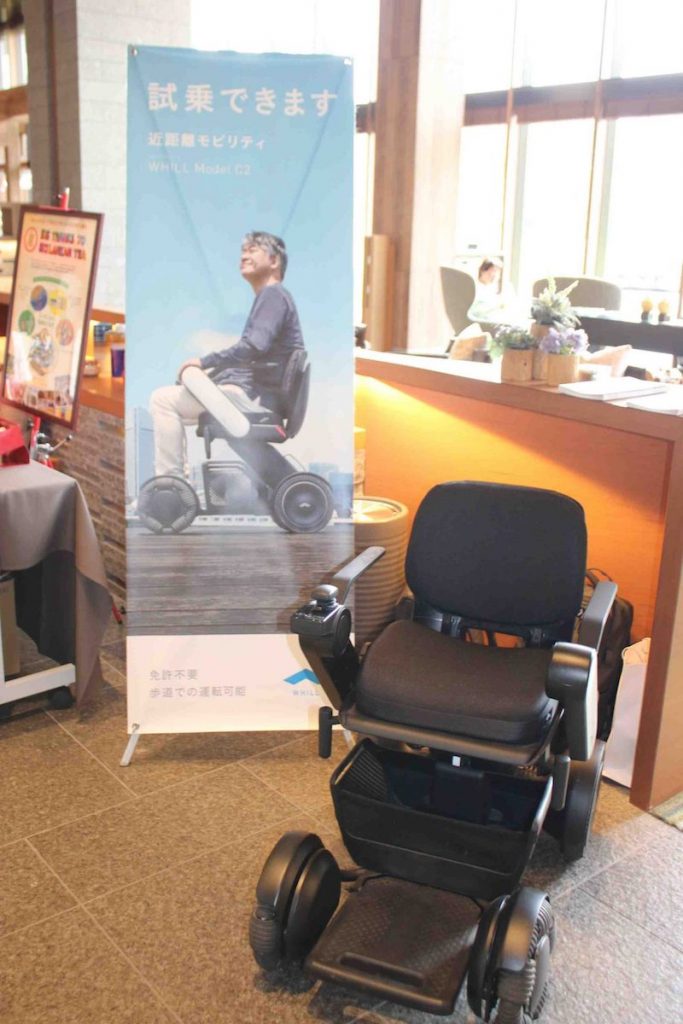 The design of the power chairs also sets them apart from ordinary electric wheelchairs. Customers can choose the color of the frame and when riding, assume the same posture as when driving a car. Tomohiro Ikeda, executive vice president in charge of Japan business, explained, "By designing our vehicles to fit in with people's daily lives, we tried to alleviate the psychological barriers people have to riding them."
The marketability of the wheelchairs is also reflected in the company's sales channels. Car dealers are the largest outlet. When their elderly customers give up their driving licenses and relinquish their cars, the dealers offer a "switch" to mobility vehicles. As many as 1,200 automobile dealers of 100 companies currently handle WHILL's products.
A Range of Applications
The company's software development capabilities are also a strength. One example is the automatic driving function. Chairs introduced at Haneda Airport in June 2020 allow passengers to be automatically driven in the power chairs from the security checkpoint to their boarding gates. Once passengers are delivered to boarding gates, the chairs return to the security checkpoint unattended.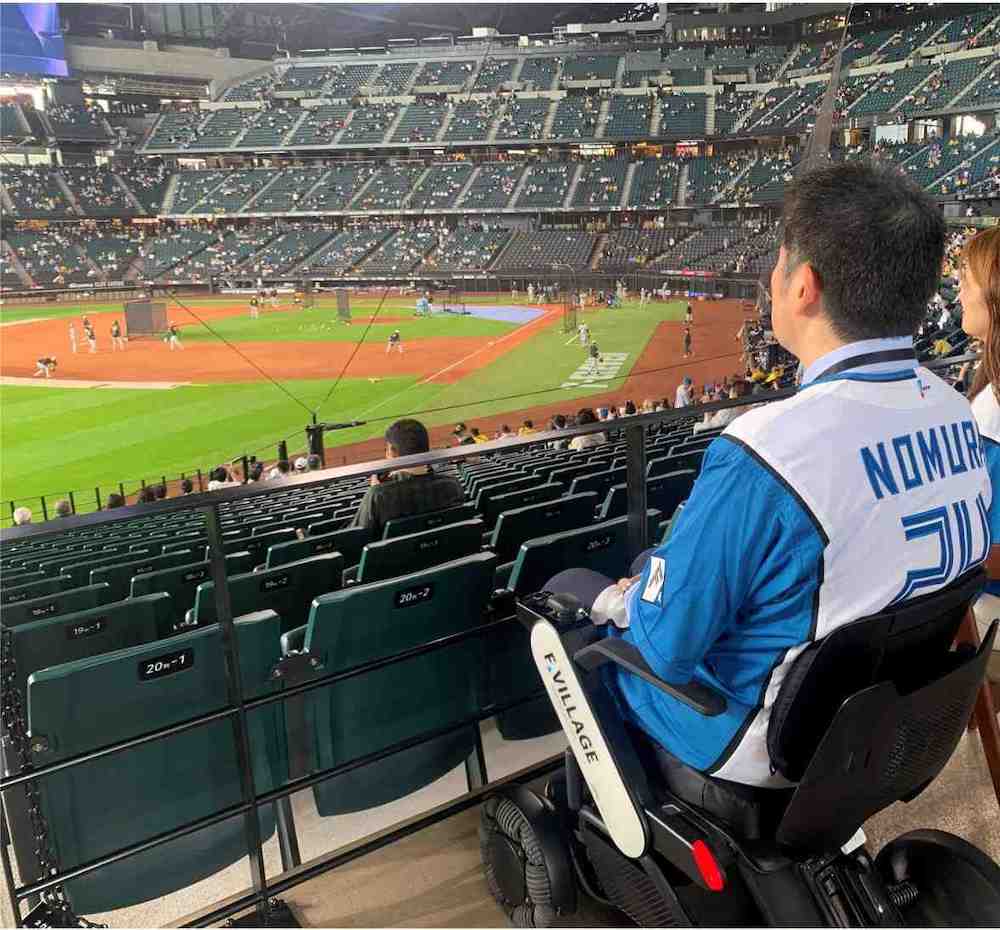 The power chairs have also been adopted at Narita International Airport, Kansai International Airport, and Winnipeg Airport in Canada. They are also being used at hospitals.
Going forward, WHILL intends to increase rental services for corporate customers. Services include inspections and insurance for corporate operators of shopping centers and other large-scale commercial facilities. Vehicles are rented for a fixed fee so that visitors can use them to move around the facilities.
An increasing number of facilities have introduced this service, including the "F Village" in Hokkaido, a complex that includes the new Es Con Field stadium of the Nippon-Ham Fighters professional baseball team.
Increasing Demand for Mobility Services
"I've given up even going to the convenience store 100 meters away." This comment from a wheelchair user was the inspiration for the founding of WHILL.
Japanese communities have many barriers to wheelchair use. These include physical hurdles such as rough roads and steps, as well as psychological barriers like being seen as "a person in a wheelchair."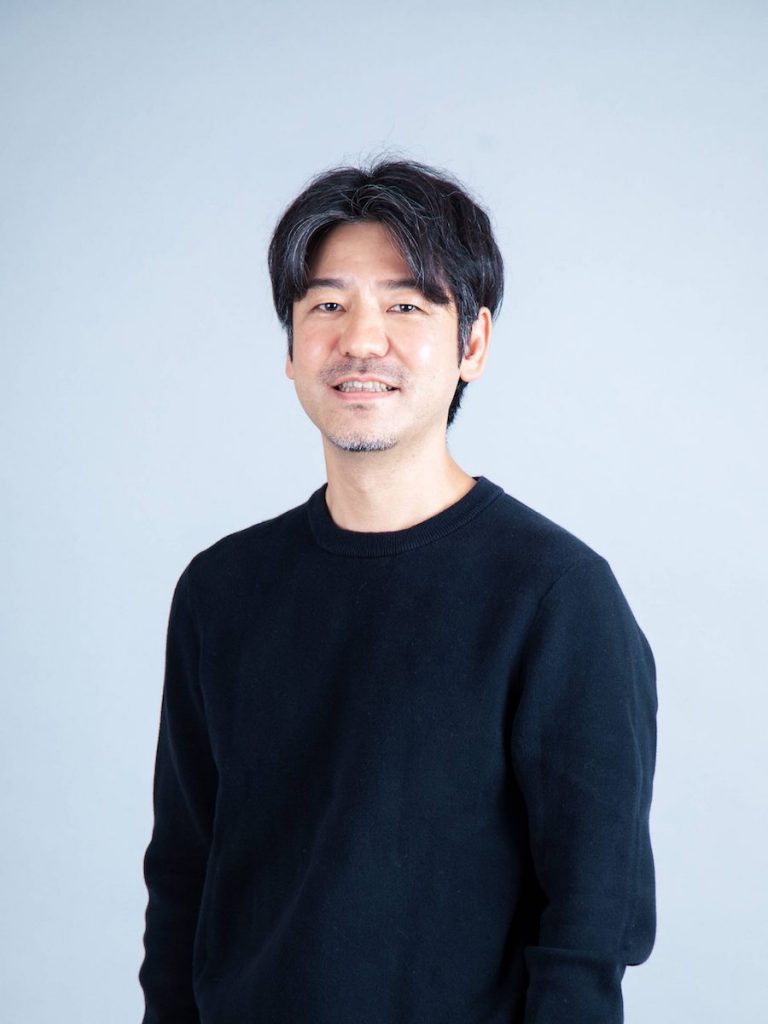 CEO Satoshi Sugie and the other founding members of WHILL set out to create innovative one-person personal mobility vehicles that anyone would want to ride. Their aim was to eliminate the burden felt by wheelchair users.
With COVID-19 demoted to "Class V" under the Infectious Disease Control Law, on par with seasonal influenza, hustle and bustle have returned to pre-COVID levels at attractions across the country. Sugie has pointed out an "increasing need for short-distance mobility services that cover walking distances." He and his company are committed to the realization of their mission statement.
WHILL was founded in 2012 by Satoshi Sugie, a former designer for Nissan Motor Company, and two others. Development is carried out in Japan, and manufacturing is outsourced to companies in Taiwan and China. The company sells electric wheelchairs in more than 20 countries and regions. In addition to Japan, WHILL has offices in the US, Canada, Netherlands, and China, employing approximately 300 people in total.
このページを 日本語 で読む