Production of Edible Crickets Expands with New Rules in Place
Food security concerns and new guidelines for raising crickets are serving as a tailwind for the growth of the edible insect market.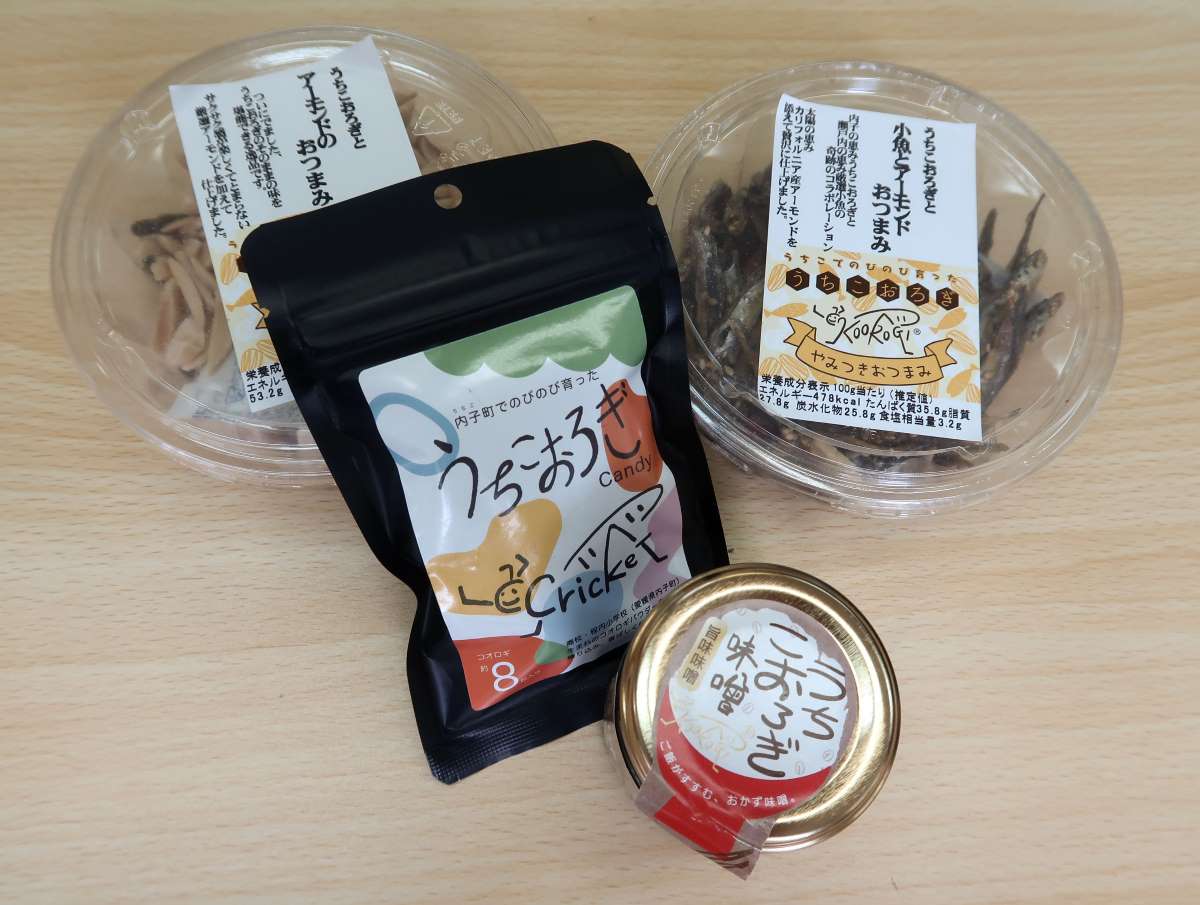 このページを 日本語 で読む
With Russia's invasion of Ukraine raising the issue of stronger food security, a growing movement to expand the production of edible crickets has emerged.
With their high nutritional value, crickets have attracted considerable attention as an alternative protein source to meat.
Production guidelines were finalized in July aimed at full-scale promotion of their consumption.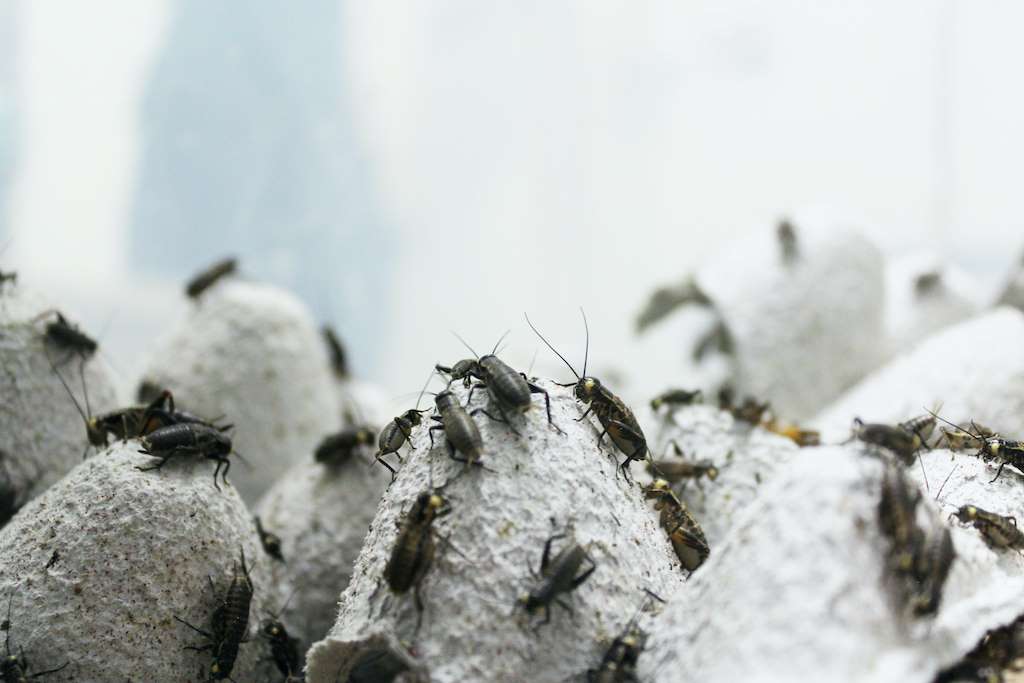 Not only could crickets serve as a trump card for solving food shortages, expectations are also high for their use in space food as an easy way to obtain nutrition. Momentum continues to build in the edible insect market.
Rich in Protein, but with Safety Concerns
Crickets are omnivorous and can be raised year-round. They can provide an abundant amount of protein using less feed and water than cattle, pigs and other livestock.
Crickets can be fed from food waste, making them a sustainable food with the potential to contribute to the reduction of food loss with less environmental impact.
In 2013, the United Nations' Food and Agriculture Organization (FAO) recommended "entomophagy," or insect-eating, as one solution to the food crisis.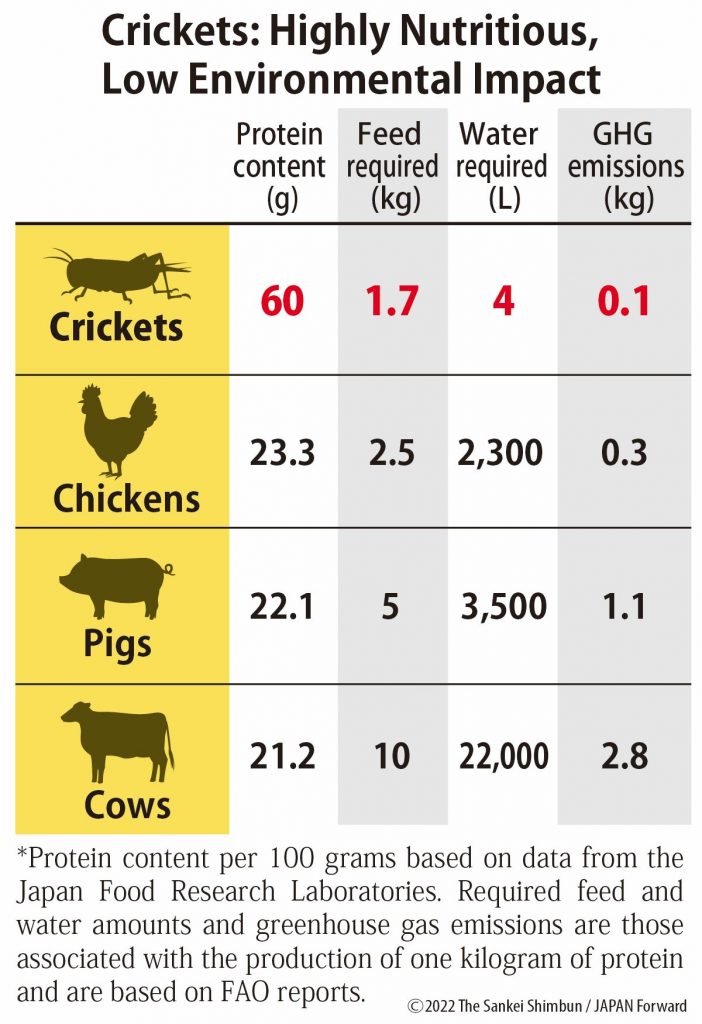 Previously, official guidelines and standards for the production and use of edible crickets, such as those stipulating rearing practices and sanitation management, were not yet in place.
Ensuring safety and reliability was an issue, as crickets produced overseas via unknown production processes were being distributed in Japan.

In July, the Insect Business Research and Development Platform (iBPF), a group of research institutes and companies, established guidelines to address these issues.
The guidelines include production standards, such as the selection of crickets with known sourcing channels and the use of shelters to prevent the crickets from feeding on each other. They also cover sanitation, such as treatment for pathogen control.
'Cricket Crackers' Selling Out
The establishment of these rules is expected to serve as a tailwind for the rapid expansion of the edible insect market.
The JMA Research Institute Inc. forecasts that the global market for edible insects will reach 100 billion yen in 2025, approximately 14 times the size of the market in 2019.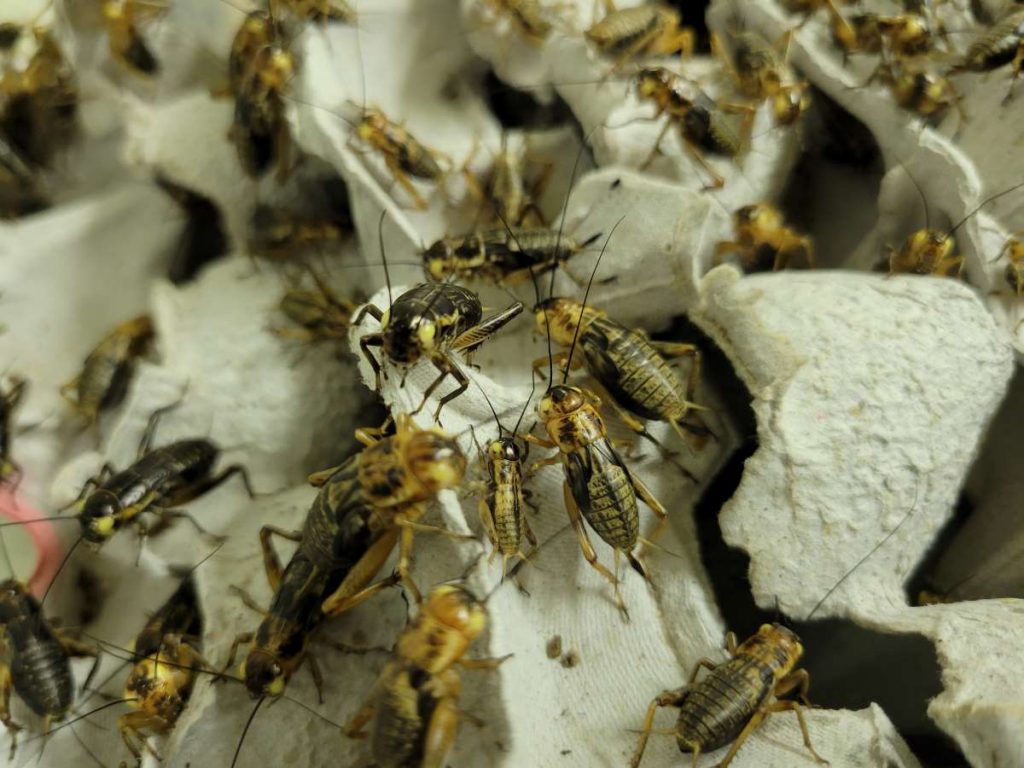 In fact, easy-to-eat products using powdered crickets have been a hit. The 'Cricket Rice Crackers' sold by Ryohin Keikaku, the company behind the MUJI brand, temporarily sold out on its online store.
Gryllus Inc, the venture company founded at Tokushima University that supplies the cricket powder, has seen its sales "roughly triple every year," according to a spokesperson. The company plans to increase its powder production capacity by about six times the current level to 60 tons next fiscal year.

Last year, Fine Sinter Co., Ltd., an automotive parts manufacturer based in Kasugai City, Aichi Prefecture, launched a cricket powder production and sales business, utilizing a powder processing technology it developed via its auto parts production.
Leading machinery and chemical manufacturers have also teamed up with venture companies, as companies from different industries join in the edible insect business.
このページを 日本語 で読む