Toyota and Nissan Shift to EVs: Could 2022 Be the Turning Point in Japan?
Switching from resisting to endorsing the move to electric vehicles, Nissan and Toyota plan a full year of new models and EV strategies to bolster market share.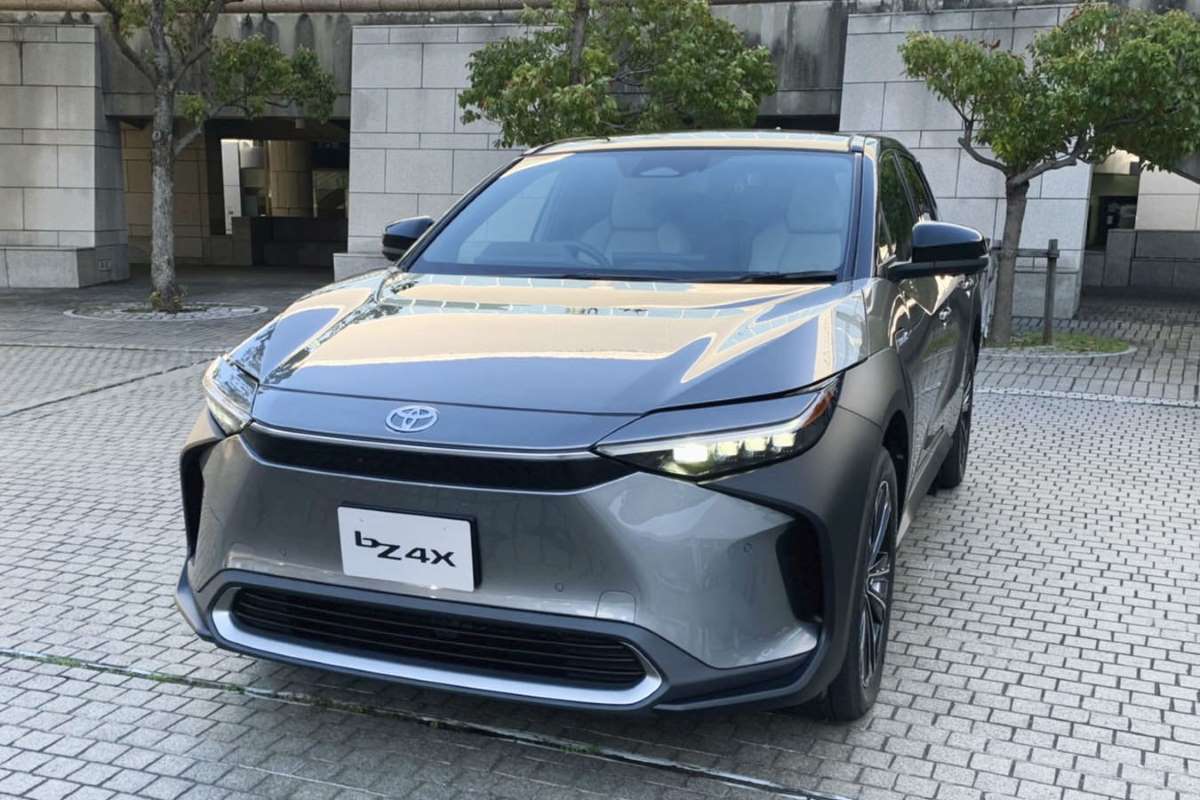 このページを 日本語 で読む
Japanese car giants Toyota and Nissan continue to unveil electric vehicle (EV) strategies, making it clear they are shifting to EV production.
Both firms are set to introduce new strategic EV models in Japan in 2022.
Potentially, this year could represent a turning point in terms of seeing a significant increase in EV owners across the country in a market that has so far experienced sluggish EV sales.
Nissan was the first to set the tone. In its long-term vision announced on November 29, 2021, the firm said that it would invest about ¥2 trillion JPY ($17 billion USD) over the next five years in its electrification drive. The company also plans to launch 23 new electrified models, including 15 EV models, by 2030.
Toyota quickly followed suit. On December 14, it unveiled its plan to sell 3.5 million EVs globally in 2030. Currently, Toyota sells about 10 million vehicles globally each year, so under the new 2030 target, one third of the firm's vehicle sales would be EVs.
The auto giant will also dedicate ¥8 trillion JPY (about $70 billion USD) to R&D and capital investment for electrified vehicles up until 2030. Of this investment package, ¥4 trillion yen will be put toward EVs containing batteries, with the goal of having 30 EV models by 2030.
Toyota also intends to produce EV versions of its luxury Lexus car by 2035.

Switching from Reverse to Forward
Carmakers across the world are shifting to EV production.
Overseas firms such as the German auto giant Mercedes-Benz and the Swedish manufacturer Volvo have announced plans to be fully electric by 2030. In comparison, Japanese makers are late in endorsing EV strategies.
Previously, Toyota was following an omni-directional approach that included gasoline cars, according to the country's energy options, as well as other options in its decarbonizing strategy. The approach led some to describe the strategy as backward.
Toyota CEO, Akio Toyoda, responded to the criticism by asking: "If our strategy isn't going in a positive direction, please tell us what we need to do in order to be considered forward thinking." The new strategy is better described as full speed ahead on EVs.
Like the Japanese automakers, the domestic car market has also been resistant to EVs. Of the passenger cars (including light motor vehicles) sold in Japan between January and November 2021, only 0.6% were EVs.
There are some European countries where this percentage is greater than 10%. But in Japan, very few drivers consider EVs when buying a new car.
Nevertheless, there are signs of change in the domestic market. The number of new EV models sold in Japan between March and November 2021 increased steadily each month. EV sales are heading in the right direction, despite the new car market taking a hit due to the global semiconductor shortage.


Tesla Speeding Ahead
The United States firm Tesla is the clear EV market leader. In February 2021, the company dropped the price of its Model 3 car by up to about ¥1.5 million JPY ($13,000 USD), depending on the grade.
Tesla has not announced its sales figures for Japan, but the price drop led to a rapid increase in imported EV sales. And there were some months when more than 70% of EV cars sold in Japan were imported models.
These statistics show that if desired performance levels and prices match, there are potential drivers in Japan willing to buy EVs.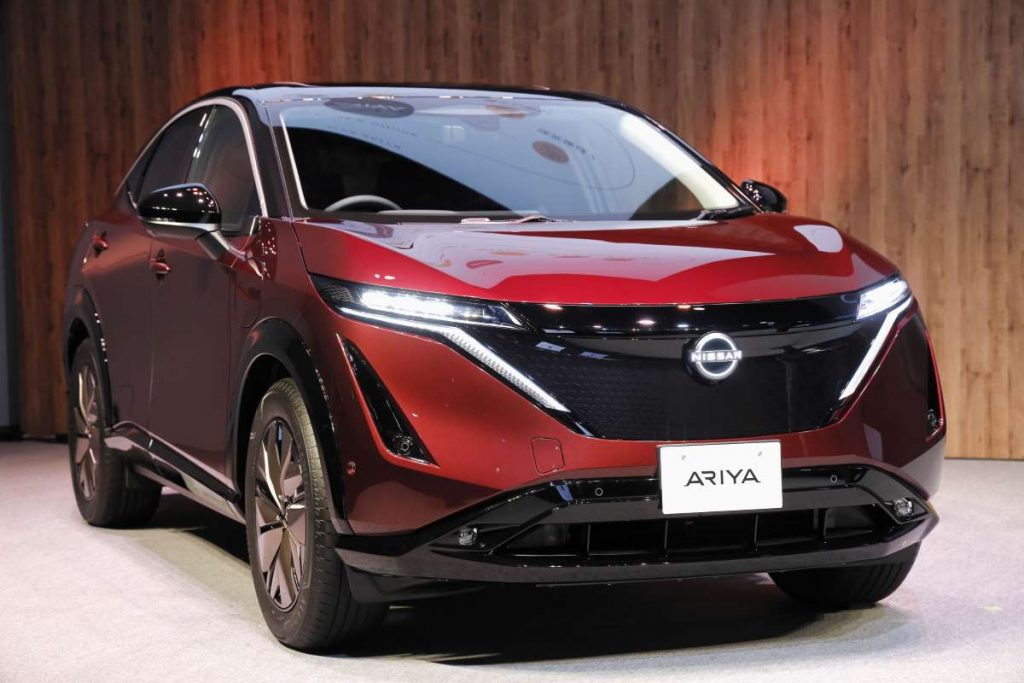 With this being the reality, both Nissan and Toyota have turned a corner and are set to launch new EV models with EV chassis in Japan in 2022.
Nissan has already started selling its Ariya EV model from January 27. The company is following this up by launching a different model in late March.
Meanwhile, Toyota plans to launch its bZ4x model, part of the bZ line of EVs, in the middle of 2022.
Nissan and Toyota both focus on models that are sport utility vehicles (SUV), which are popular in Japan. Indeed, an interesting direct rivalry could develop between the two.


Light Motor Vehicles
It is possible, though, that the light motor vehicle (kei jidousha) EV models that Nissan and Mitsubishi Motors plan to launch at the start of fiscal 2022 could attract more attention.
Kei jidousha are highly popular in rural parts of Japan, and they account for about 40% of the domestic market due to their relatively cheap price. Nissan and Mitsubishi expect to use government subsidies to reduce the price of their EVs to about 2 million JPY (about $17,300 USD).
However, the distance an EV can travel on a single charge is still short, and the charging infrastructure across Japan is lagging behind. This is one reason why sales in Japan are not increasing at a significant rate.
Nissan and Mitsubishi's kei jidousha EV can only travel about 170 kilometers on a single charge. Still, kei jidousha are often used for short local trips, and the relatively cheap price of Nissan and Mitsubishi's EVs might attract new buyers.
The world's first mass-produced EV was Mitsubishi Motors i-MiEV in 2009. Nissan released its LEAF model the following year. However, production of the i-MiEV was stopped in 2020, and the LEAF never became a global leader.
So far, Japan has not seen an EV boom, and some people mock the EV market as being a "barren land." However, with greater government subsidies for EVs as well as increased awareness of the country's aim to be carbon neutral, domestic users are changing how they view the cars.
Will the new range of EV models win over drivers in Japan? The response in this country will act as a good barometer for domestic makers as they try to regain ground in the global market too.


RELATED:
Author: Shunichi Takahashi
このページを 日本語 で読む