Japan's NYK Line Leads the Way on Biofuels for International Shipping
NYK Line announced its wood chip carrier DAIO AUSTRAL successfully used biofuel to reduce CO2 emissions while shipping cargo to Vietnam.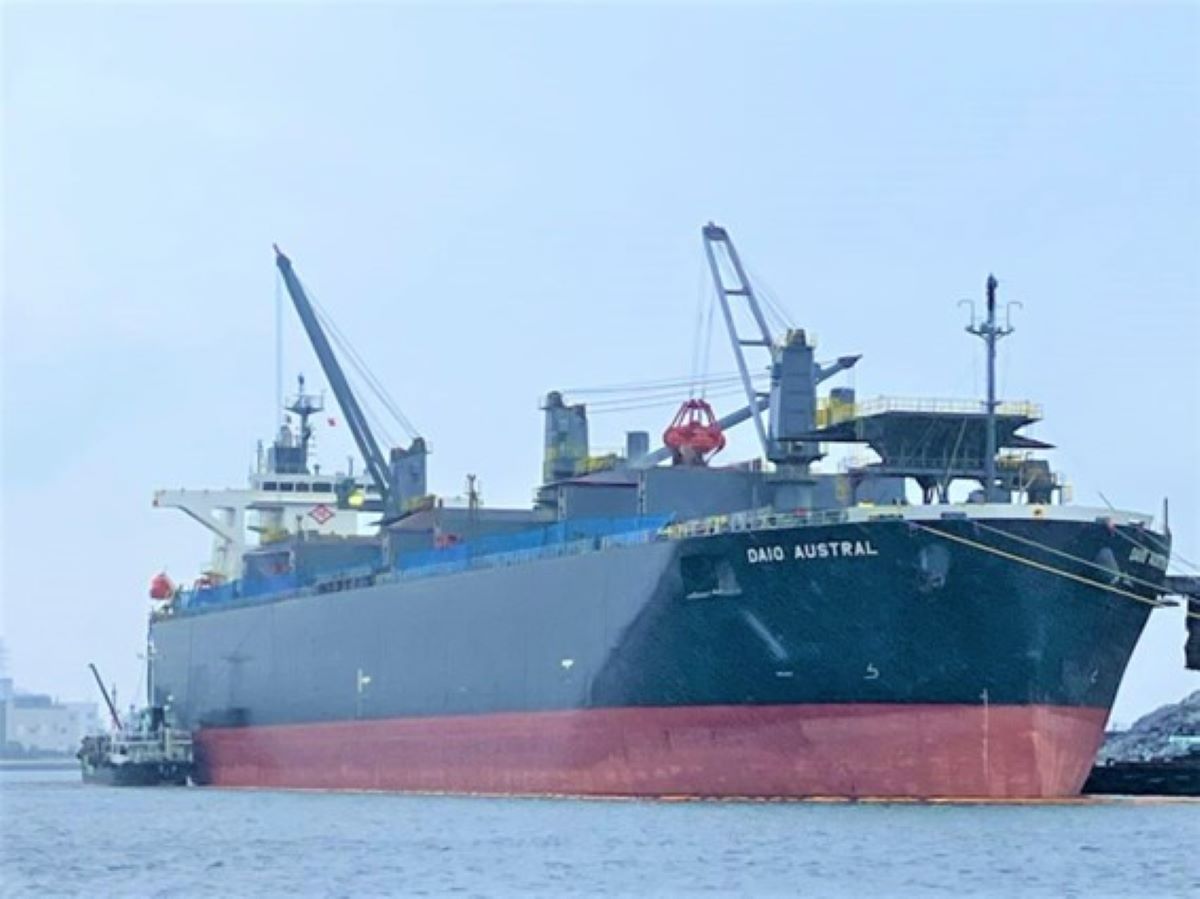 このページを 日本語 で読む
In a groundbreaking move, Japan's NYK Line announced on June 30 that it had successfully transported cargo using biodiesel fuel. This was the first time to do so for any of their overseas-bound vessels. By substituting biofuel for heavy oil, they have been actively working towards reducing carbon dioxide (CO2) emissions.

The DAIO AUSTRAL is the NYK Line vessel that made this historic journey. Exclusively designed for Daio Paper Corporation, it is a dedicated wood chip carrier weighing a total of 49,035 tons. Departing from Kinuura Port in Aichi Prefecture on June 22, the vessel utilized biofuel alongside its primary fuel, heavy oil. A week later, it successfully arrived at Cai Lan Port in Vietnam on June 29.
Why Use Biofuels?
Biofuel, sourced from organic materials like waste cooking oil and other biomasses, boasts nearly zero CO2 emissions during combustion. Its versatility also allows it to be used in vessels traditionally reliant on heavy oil. In turn, this makes it a promising solution to mitigate greenhouse gas emissions in the short term.

This milestone achievement further builds upon NYK Line's prior successes in employing biofuel on their domestic vessels. With this latest initiative, the shipping company is reiterating its commitment to decarbonization. It is aiming to lead the charge in decarbonizing maritime transportation. In doing so, it is actively embracing the adoption of biofuel and other next-generation fuels like liquefied natural gas (LNG).
NYK Line's biofuel project falls in line with its "Sail Green, Drive Transformations 2026" medium term management plan. More about the plan can also be learned on the shipping company's website.
このページを 日本語 で読む