Itochu Steps Up to Recycle E-Waste from Ghana's 'Electronics Graveyard'
Itochu Corp. is working with Netherlands-based Closing the Loop to recycle electronics dumped in Ghana – one for every smartphone sold by its clients in Japan.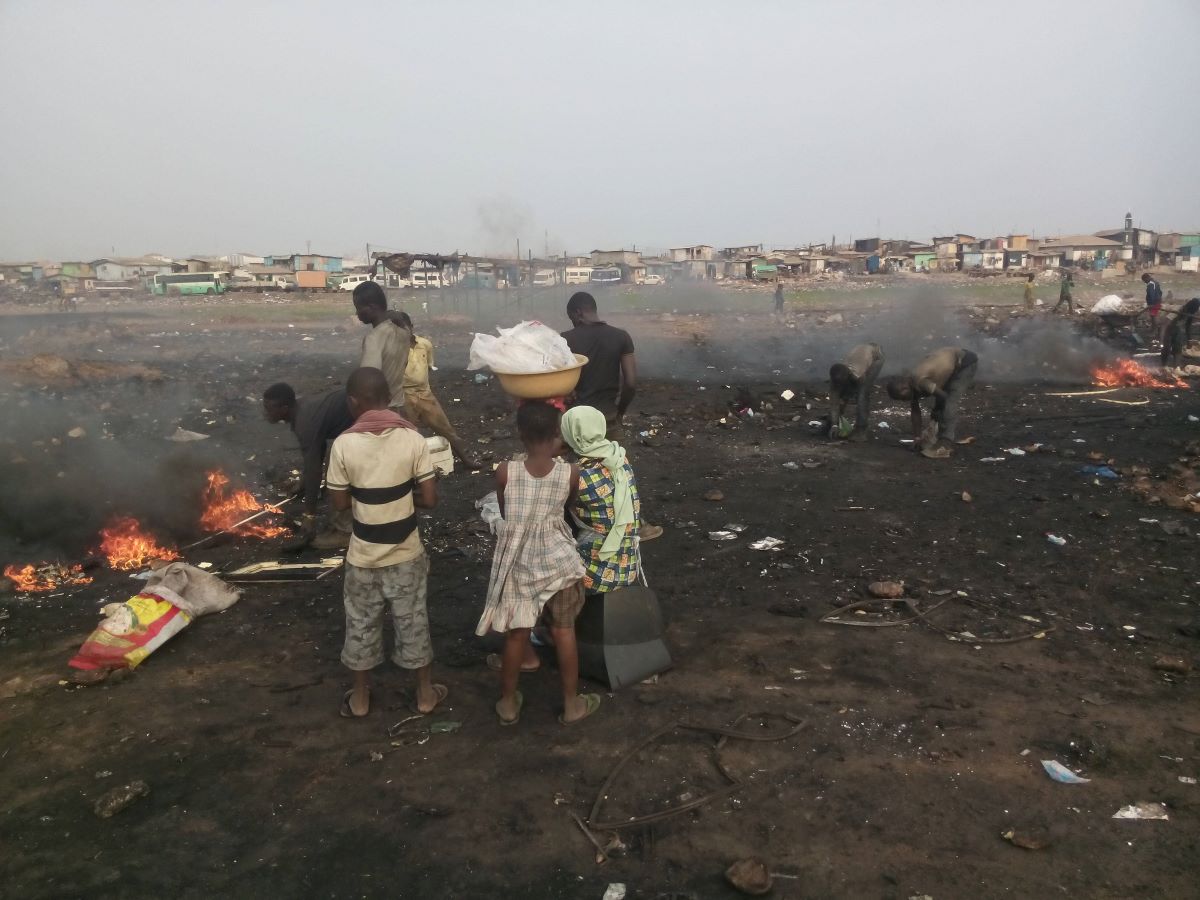 このページを 日本語 で読む
There is a growing movement among Japanese companies to recycle improperly discarded e-waste, particularly in a district known as "the world's largest electronics graveyard" on the outskirts of Accra, the capital of Ghana in West Africa. Itochu Corporation, one of Japan's major trading companies, has launched a new service.
For every smartphone sold in Japan, the company recycles one mobile device thrown away in Africa.
A new recycling factory has also been built by a Japanese artist who creates works of art using e-waste. Activities to improve the quality of life for the district's residents have begun.
Dumping of E-Waste
Agbogbloshie, a district in the heart of Accra, is the size of about 30 Tokyo Domes. Mobile devices, computers, televisions, and other types of e-waste brought in from the developed world are dumped in piles out in the open.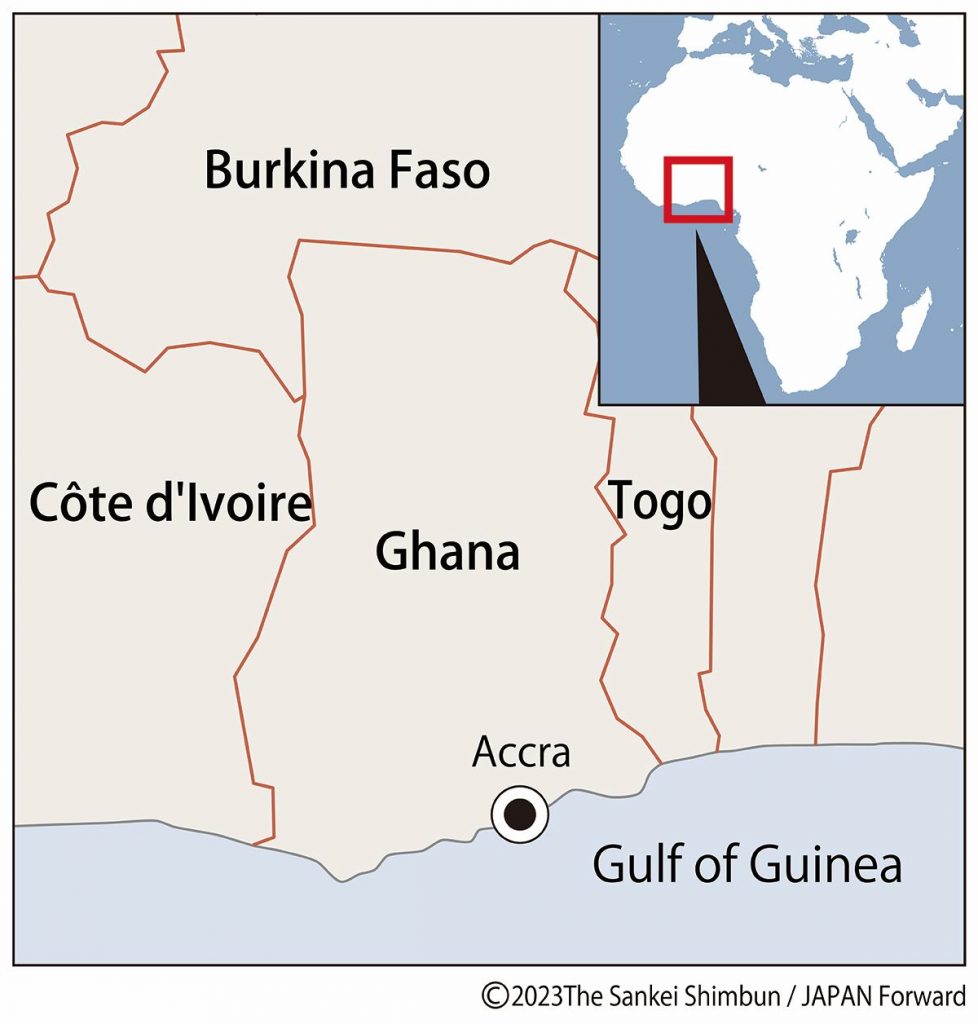 The volume of e-waste is said to have reached several tens of millions of tons and continues to grow on a scale of 600,000 tons every year.
Open burning is carried out to extract metals such as copper from the e-waste. The resulting toxic gases pose health hazards to Agbogbloshie's residents. Contamination of soil, rivers, and groundwater is also widespread.
Itochu Partners with CTL
Itochu has partnered with Closing the Loop (CTL), a Netherlands-based startup that collects and recycles e-waste in Africa. As a service provider for CTL, Itochu has launched recycling services for smartphone and telecommunications companies in Japan.
CTL collects used mobile devices in 10 countries, including Ghana, Rwanda, and Mali. Precious metals are extracted at a plant in Italy.
The process has been TCO certified, a Sweden-based international certification for IT products. Thus, Itochu can offer smartphone manufacturers the right to use a label indicating participation in the TCO certification process. Itochu's clients benefit from boosting their brands' environmentally-friendly image.
Service Fee Slated for Recycling
The first of Itochu's new services targets the "arrows N F-51C" smartphone. This latest model from FCNT Limited, a leading smartphone manufacturer based in Kanagawa Prefecture, hit the market in February 2023.
The service will cover 5,000 units. For each phone sold, a service fee of several hundred yen (several US dollars) is paid by FCNT to Itochu. Then one mobile device discarded in Africa is collected and recycled.
CTL's services have been employed for roughly one million devices sold in Germany by the British telecommunications operator Vodafone. They are also used by consulting companies such as KPMG, as well as the Dutch government. CTL recovers and recycles about three million devices annually.
Japanese Artist Helping the Community
Meanwhile, Japanese artist Mago Nagasaka, 38, has established a cultural facility and a school in the Agbogbloshie district. He also built a recycling plant there in 2021.
Nagasaka has been visiting the district since 2017, and has since created between 600 and 1,000 artworks each year using e-waste. He used the proceeds from the sale of his works to fund the construction of the recycling plant.
With technical assistance from Japanese companies, plastics from e-waste are crushed at the plant. The resulting plastic chips are used to make decorative blocks, tiles, and other building materials.
With a view to resolving the environmental and poverty problems plaguing the district, Nagasaka founded companies in both Ghana and Japan in 2022. The companies handle an extensive range of projects, including electric vehicles (EVs), recycling, and agriculture. 
Plans are underway to produce electric scooters for sale in Japan by the end of 2023, as the first phase of the EV business.
Nagasaka has also been moving forward with a project to raise ¥10 billion JPY ($76 million USD) by 2030 to construct larger recycling plants.
"Starting next year, we will build small- and medium-sized recycling plants to increase staff employed in the area from the current 24 people to 10,000 by 2030," Nagasaka said.
"Given that the population of the Agbogbloshie is said to be just over 30,000, our project will surely lead to improving the lives of virtually all households in the district. We want to help people in this underdeveloped area," he added enthusiastically.
このページを 日本語 で読む