JR West To Replace Diesel with Hydrogen Fuel Cells
Zero-emission trains could be here soon, as JR West announced ambitious plans to replace diesel engines with hydrogen fuel cells toward achieving net zero.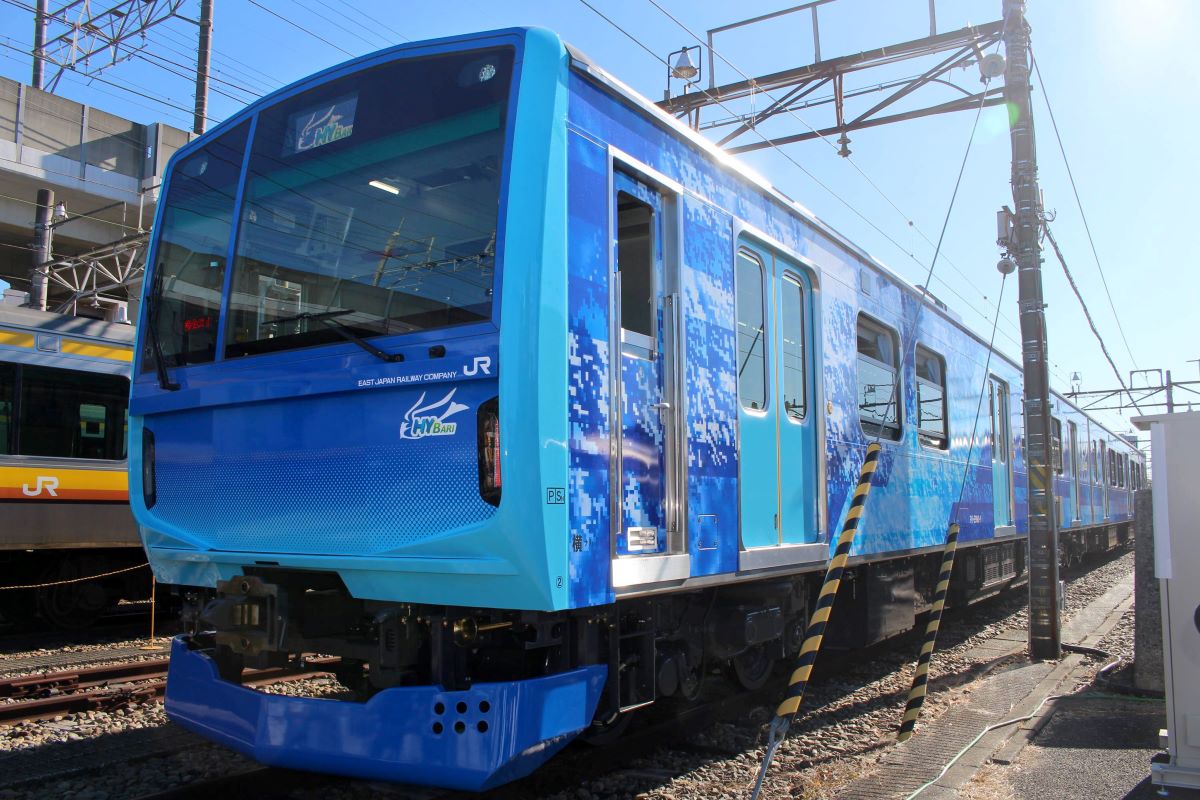 このページを 日本語 で読む
On April 12, JR West announced a plan to introduce zero-emission trains driven by hydrogen fuel cells by the 2030s. The trains will be powered by electricity generated from hydrogen. 
The company also plans to cooperate with local governments in Hyogo Prefecture to construct an integrated hydrogen fueling station capable of supplying hydrogen to trains and other vehicles.
JR West aims to reduce group-wide CO2 emissions to net zero by 2050. It is promoting both plans as part of its efforts to achieve this goal.
Hydrogen Fuel Cells
A fuel cell train is powered by hydrogen. The hydrogen is loaded into tanks installed on train cars. From there, the hydrogen is supplied to the fuel cell where electricity is generated through a chemical reaction with oxygen in the air, which is then used to drive the train.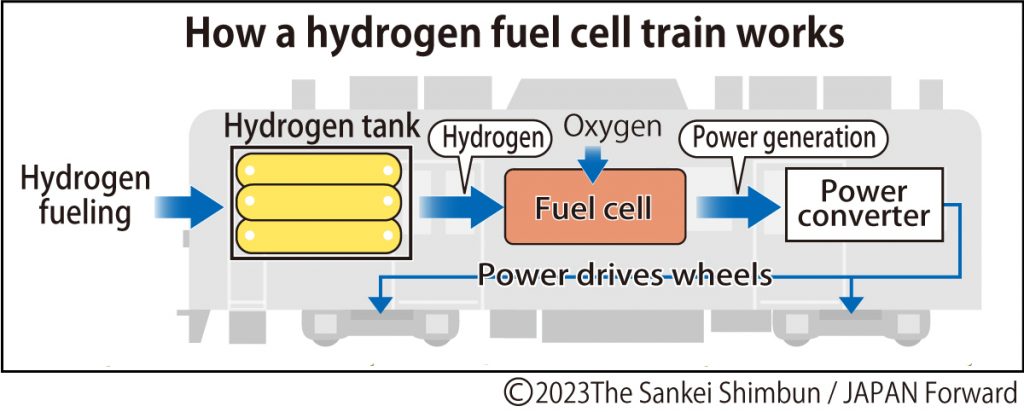 JR West currently has approximately 450 train cars that run on diesel fuel. The company intends to progressively replace them with fuel cell trains. Most diesel trains are currently used on non-electrified sections of track in rural areas.
JR West's counterpart, JR East, has been testing hybrid trains powered by fuel cells and storage batteries since 2022. The company aims to have the hybrid trains in operation by 2030. JR East is collaborating with Toyota Motor Corporation and Hitachi, Ltd. on development. 
Meanwhile, a spokesperson for JR West commented, "We will cooperate with other companies on our projects as necessary."
Infrastructure: A New Hydrogen Station
JR West also revealed plans to establish an integrated hydrogen fueling station within JR Freight's Himeji Freight Station (Himeji City, Hyogo Prefecture). The station will supply imported liquid hydrogen to refuel the fuel cell trains, as well as buses, trucks, and other vehicles equipped with fuel cells and owned by other companies.
The hydrogen station, part of a plan to develop decarbonized energy facilities along Hyogo Prefecture's coast, is to be installed by the 2030s. The project is proceeding under the guidance of a council comprised of representatives from the prefectural and local governments, as well as businesses.
JR West has set a goal to achieve net zero CO2 emissions for its entire group by 2050. Introduction of fuel cell trains is at the core of achieving this goal.
このページを 日本語 で読む