JR West Announces First-Ever Renewable Energy-Powered Shinkansen Trains
JR West announced plans to switch a portion of power consumed by Shinkansen trains to renewable energy sources, a key step in its effort to achieve net zero.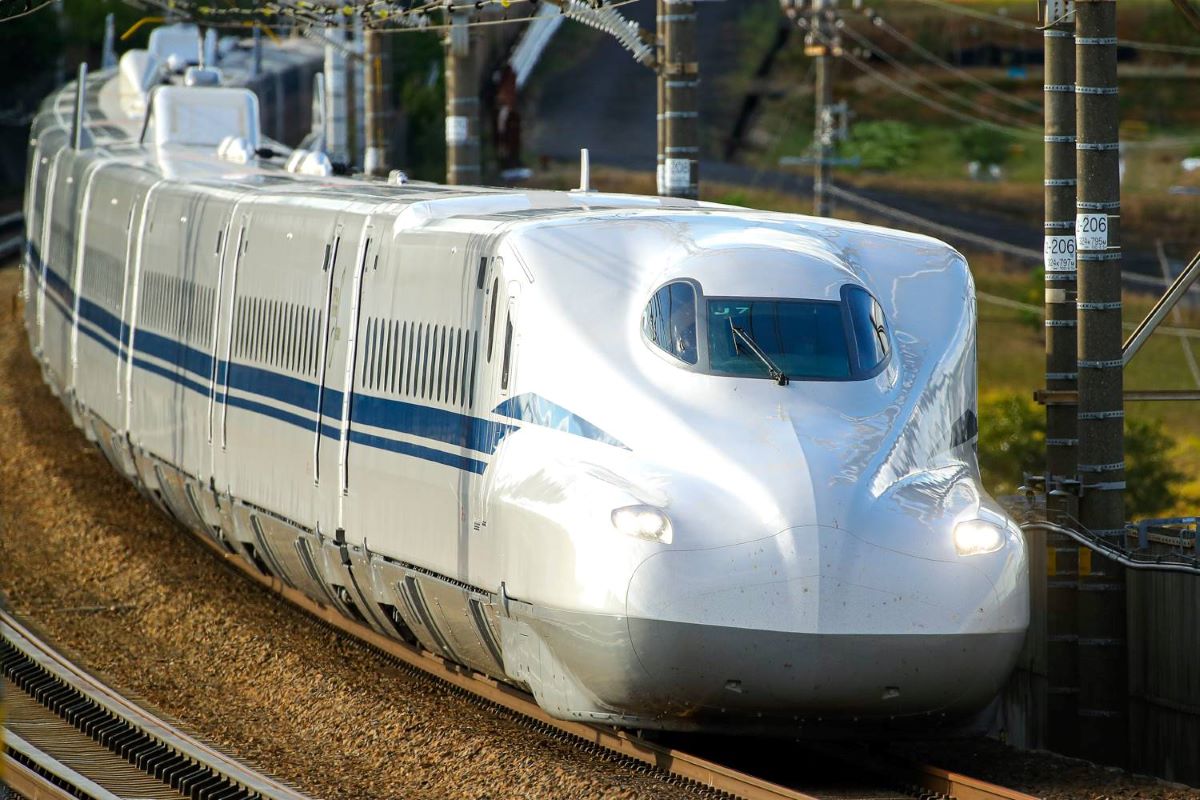 このページを 日本語 で読む
The West Japan Railway Company, or JR West, announced on May 19 that it will switch 10% of the electricity used for trains in its Shinkansen operations to non-CO2-emitting renewable energy sources by 2027. The move marks the first time in Japan that Shinkansen trains will be powered by renewable energy.
Shinkansen trains consume a particularly large amount of electricity. The JR West Group aims to reduce CO2 emissions to net zero by 2050, making the new initiative a vital step in realizing its plan.
A Step Toward Net Zero
The company plans to procure electricity from power companies that is generated from solar power and other renewable energy sources. In so doing, electricity consumed by Shinkansen trains will be partially derived from renewable energy sources.
JR West also plans to power its Osaka Loop Line and Yumesaki Line with 100% renewable energy by 2027. Combined with the new initiative for the Shinkansen, an approximate 210 million kWh of electricity, or enough for 50,000 ordinary households, will be derived from renewable energy sources in 2027, according to a company spokesperson.
"Shinkansen trains running at high speed use a large amount of electricity," JR West President Kazuaki Hasegawa explained at a press conference. "So we decided it was necessary to launch this initiative as soon as possible. We need to obtain cooperation from the power company to ensure a stable supply of electricity," he added.
Check out a related J2E article on JR West's hydrogen fuel cell-powered trains.
このページを 日本語 で読む