Preserving Ancient 'Akagome' With Singer Nanase Aikawa: This Is What It Takes
The akagome rice ritual helps preserve a resilient, ancient grain in Tsushima and the ceremony has been recognized as an Intangible Folk Cultural Heritage.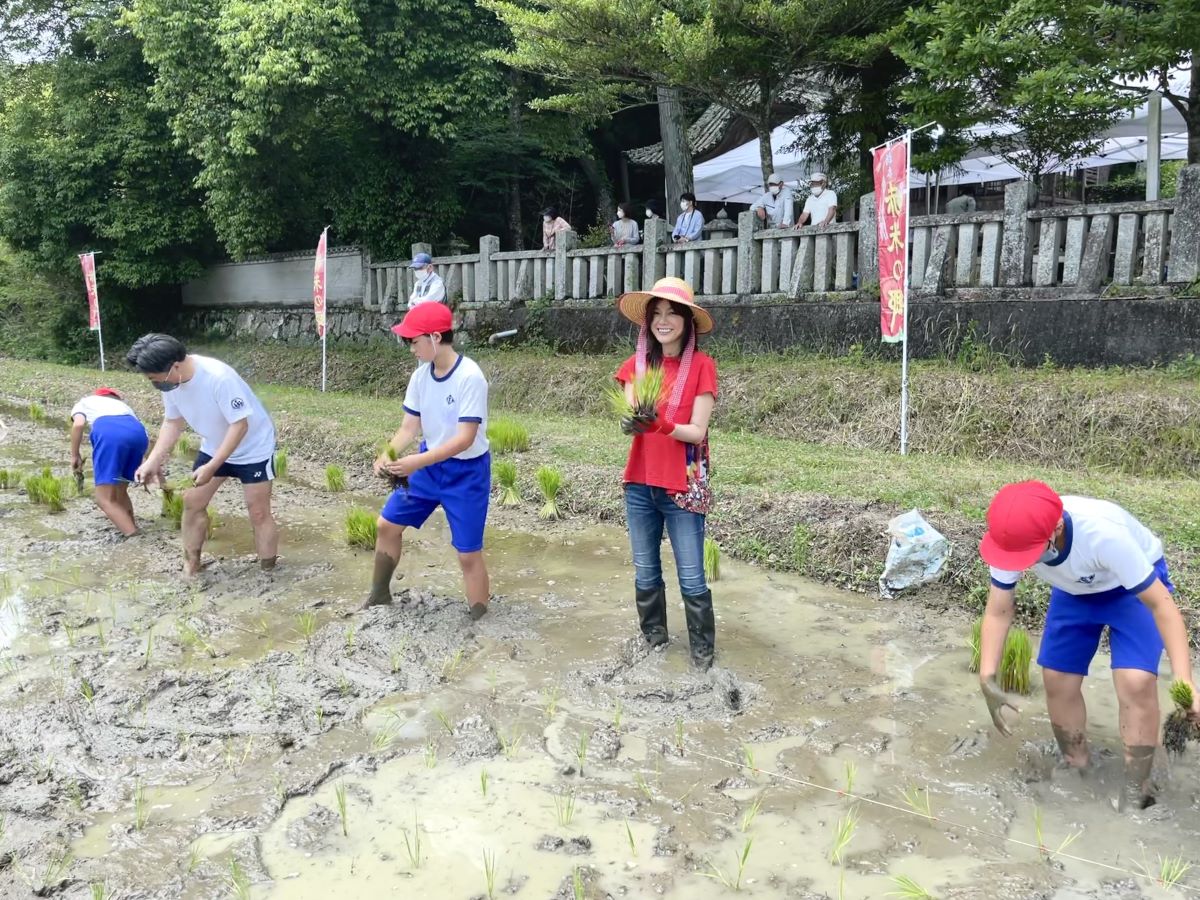 このページを 日本語 で読む
Ancient akagome is a breed of rice native to Japan that holds great significance for Shinto ceremonies. These ceremonies have been passed down in three regions, including Tsushima City in Nagasaki Prefecture. But amidst a shortage of successors among rice producers, this resilient ancient red-grained rice is facing a growing crisis.
Stakeholders are deeply concerned about its preservation. And in response, Nanase Aikawa, a 48-year-old singer renowned for hits like "Yumemiru Shojo Ja Irarenai" (I Can't Be a Dreaming Girl), is stepping up.
Aikawa has actively engaged with local residents for about the last 10 years. Her involvement focuses on empowering the next generation. And as such, she is playing a pivotal role in supporting the inheritance of this treasured cultural heritage.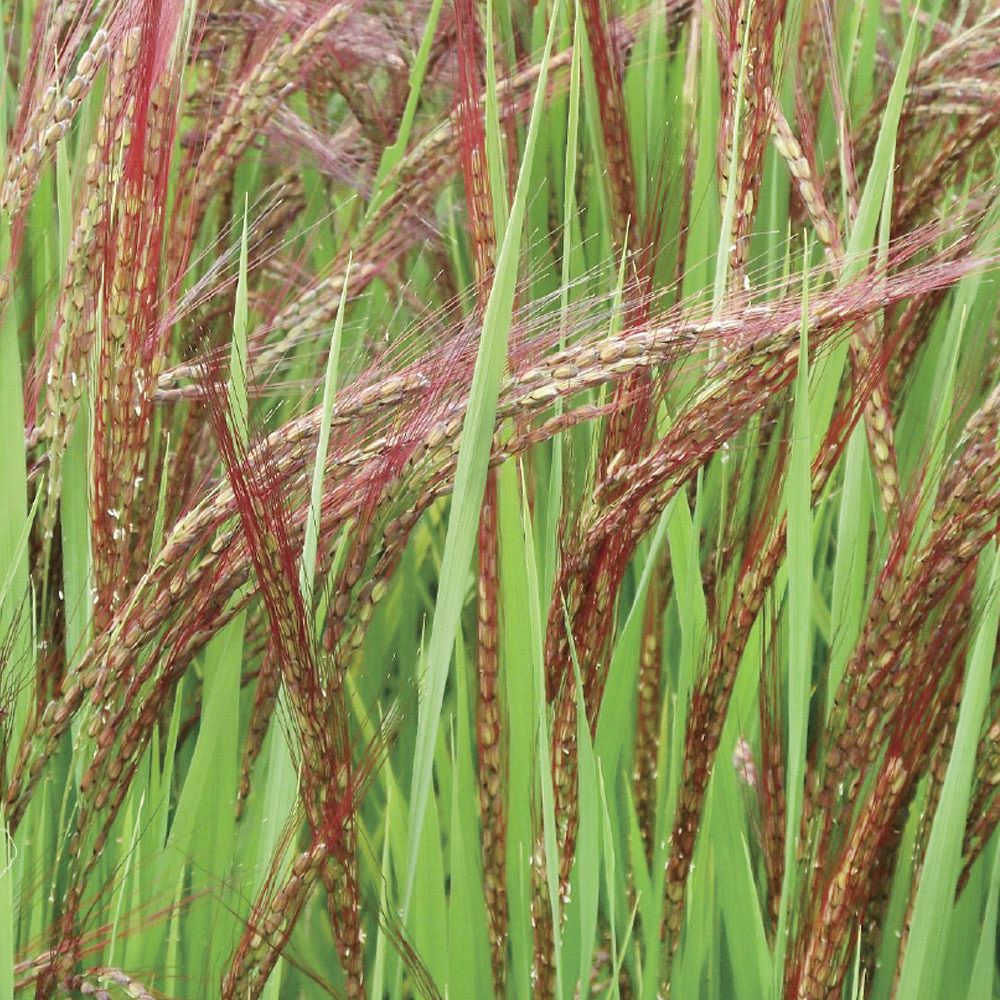 Aging Population Threatens 'Akagome' Ritual
The ancient akagome rice ritual in Tsushima has been recognized as a National Intangible Folk Cultural Heritage. It has been carried on for over a thousand years by local residents known as tou nakama. However, the number of tou nakama has been declining due to the aging population.
Since 2007, the responsibility for preserving the ritual and cultivating the akagome rice has fallen on the shoulders of just one man. Sadly, his illness is now casting doubt on the continuity of this important tradition.
All three traditional akagome regions, including Tsushima, Soja City in Okayama, and Minamitane Town in Kagoshima Prefecture, also share a common challenge. That is one of finding successors to continue the tradition.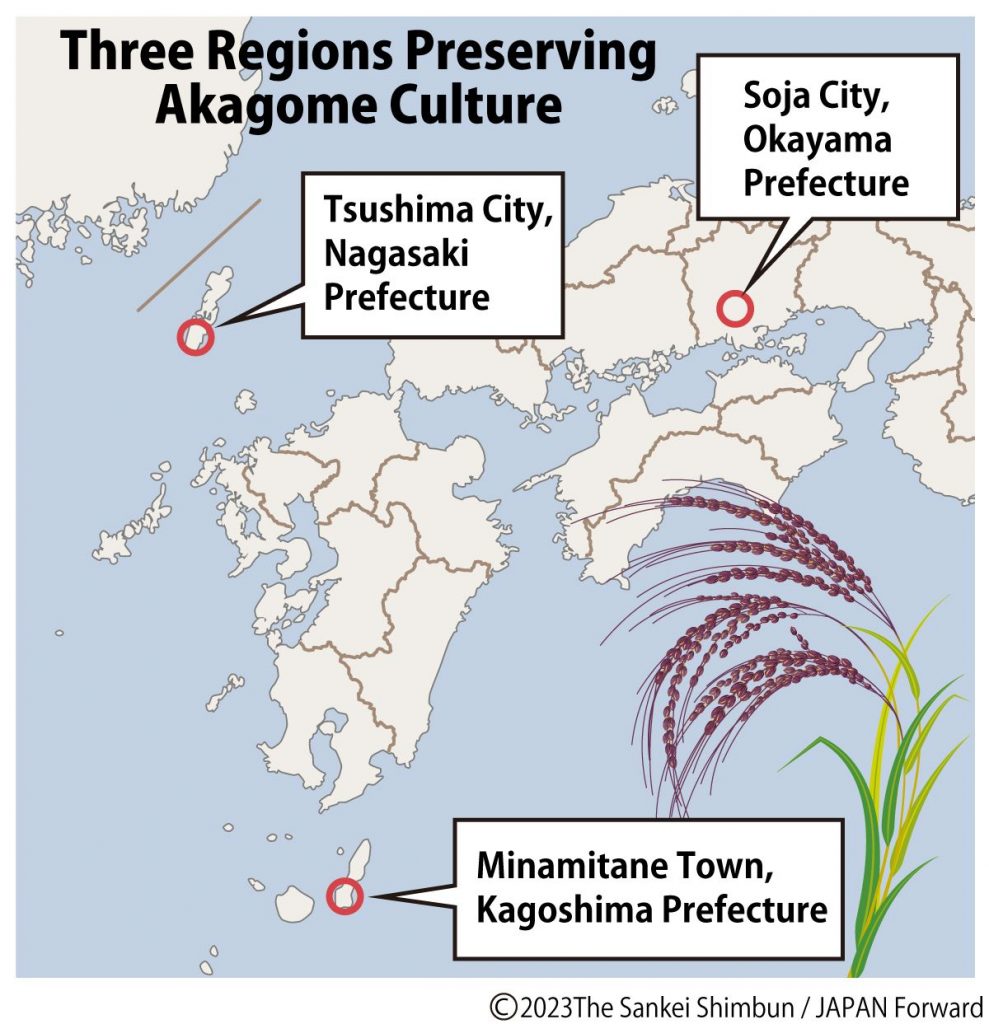 Nanase Aikawa's Live
Nanase Aikawa's involvement grew out of her fateful encounter with akagome rice twelve years ago. It was during a live performance on Tsushima Island.
She was mesmerized by the enchanting sight of swaying ears of red rice in the shinden fields used to fund shrine festivals and construction. And she also became deeply intrigued by the rare and beautiful spectacle.
A local man told her about the challenges faced by the tou nakama members. Thereafter, Aikawa was inspired to take action.
Taking special trips to each region, she familiarized herself with the current situation. And she asked what she could do to help preserve the akagome culture. Thereafter, the three communities responded by appointing her as their Goodwill Ambassador.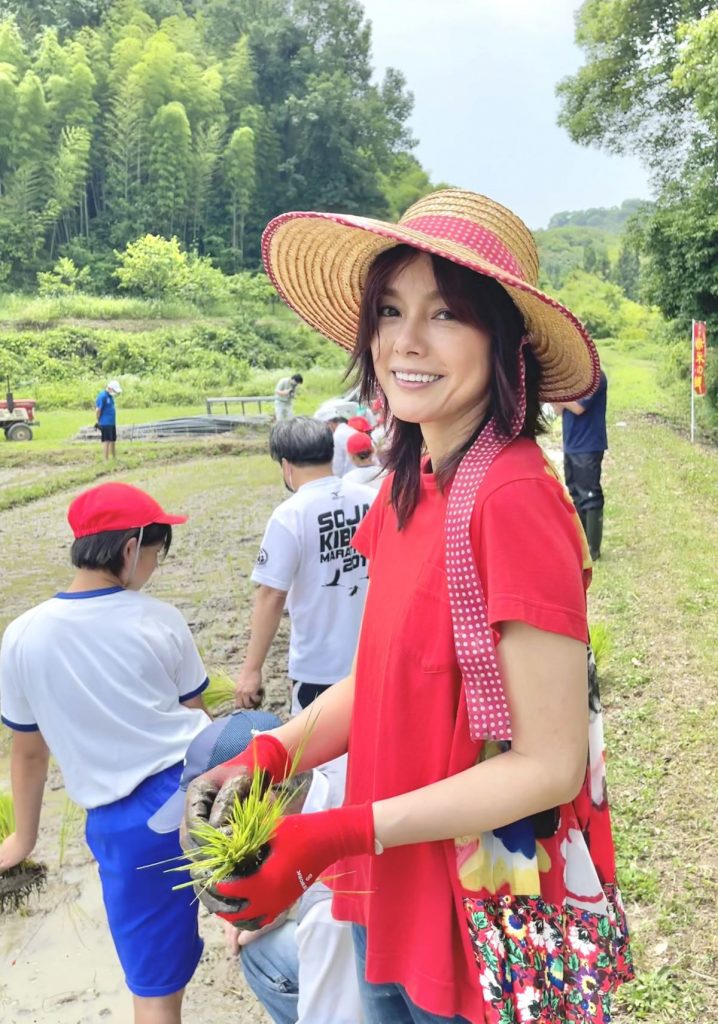 Nanase Aikawa Joins Fight to Save Akagome
In 2014, the three regions solidified their collaboration through a mutual agreement, initiating a genuine partnership.
Since then, various initiatives have been set in motion. One was the Akagome Summit, which focused on the future preservation of akagome rice culture. Others included reciprocal visits of local children.
Soja City, Okayama Prefecture, has an Akagome Festa (festival). It is a charity music event supporting akagome rice that has successfully raised awareness. (The 2023 festival will be held on September 17.)
By reaching a wider audience, it has garnered support for the conservation of akagome culture.

Understanding the complexities of preserving this ancient grain is challenging, especially for an outsider not originally from the local community. However, Aikawa took a proactive step by enrolling at Kokugakuin University in 2020 to study Shinto. By this move, she aimed to forge stronger connections with and acceptance from the local communities.

She has also diligently allocated time in her schedule for participating in rice planting and harvesting events in various regions. Even when covered in mud, her dedication has shone as she enthusiastically engaged with children and local residents, sharing precious moments and hard work.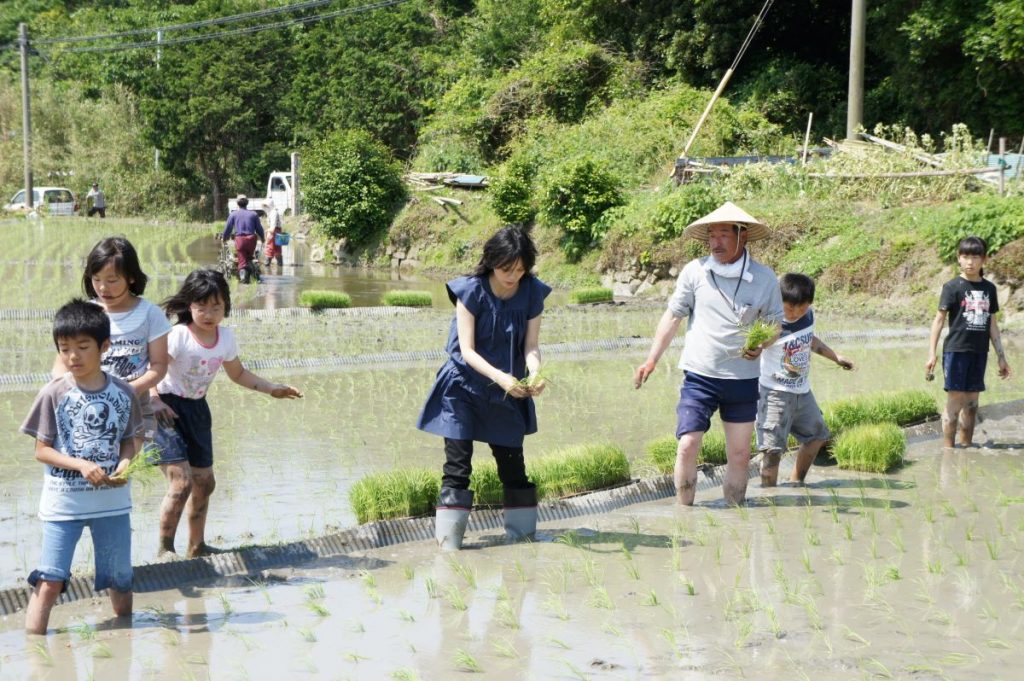 An Academic Perspective
Folklore Studies Professor Mabumi Kojima from Kagoshima Immaculate Heart University emphasizes the remarkable nature of the akagome culture. It has been preserved solely in the three limited regions.
However, he highlights the historical significance of the regions observing the ritual. They are places like Soja City, the central area of what was once Kibi Province. Others are Tsushima and Tanegashima. These were locations that held great importance for the imperial court as places where island governors were once sent. 
Professor Kojima considers the continued use of akagome in ceremonies and its preservation in these regions to be truly miraculous. He commends Aikawa's endeavors. And he also recognizes the immense value of preserving this cultural heritage, along with the rituals, for the future.
Aikawa talks about her desire for local children to take pride in their community. She wants to see them become future bearers of the rituals and akagome cultivation.
Aside from carrying on akagome traditions, she also hopes to see the preservation of many other cultural traditions in Japan. They are all facing similar situations.
She says she's aiming to create an environment where the next generation proudly continues these traditions. Meanwhile, she puts her utmost effort into making her own positive impact.
What Is 'Akagome' Rice?
Akagome rice is a unique ancient variety known for its distinguishing red whisker-like awns at the tip of each grain. It thrives in challenging climates and displays robust vitality.
However, its cultivation has gradually declined over time. This is due to perceived taste differences compared to white rice and advancements in rice breeding. Nevertheless, in regions such as Tsushima City (Tsushima Island) in Nagasaki Prefecture, akagome rice holds the status of a goshintai, a sacred object where kami resides. It continues to be cultivated for Shinto ceremonial purposes in Minamitane Town (Tanegashima), Kagoshima Prefecture, and Soja City, Okayama Prefecture.
このページを 日本語 で読む