(Part 1)
Japan resumed commercial whaling in 2019, and Japanese news has been filled with reports on the topic. But even with the sudden increase in information from opportunities to watch and read and about whaling, most people still don't know the basics of the industry.
Where are whales caught? How does the meat end up on dinner plates across the country?
Hirohiko Shimizu, one of Japan's prominent whale meat salesmen and promoters, knows more than most. He's the president of Myklebust Japan, a subsidiary of Norway's largest whaling company, Myklebust Hvalprodukter. Yet even he admits that in his college days he knew nothing at all about whaling.
In an interview, we talked to him about how he became so passionate about the subject, what caused him to devote himself to whaling issues, and what he's learned during his journey.
Excerpts follow.


Early Fascination with Goldfish
You studied in the Faculty of Fisheries at Kagoshima University, but did you have a passion for whales when you were young?
No, not at all. In my younger days I loved raising goldfish. I got really excited about cross-breeding different types to see what kind of offspring they would produce.
I was born in Nagoya, and there was a town there called Yatomi, which was a major center for goldfish. There were many goldfish shops near where I lived. My house was in a rural area, so it was surrounded by rice paddies, which were filled with all kinds of bugs. I would gather them and feed them to my goldfish.
This was something I really enjoyed, so I decided to enter the faculty of fisheries in university. My first choice, Hokkaido University, was a bit too difficult, so I decided that if I couldn't go up north, I'd go south, and chose Kagoshima University. Really, I just wanted to get out of Nagoya and live on my own, but Tokyo seemed so expensive that I decided to head to a school out in the countryside (laughs).


American Classmates Criticized Whaling
Raising goldfish by hand is a unique path to studying fisheries! Did you take an interest in whaling once you started university?
I was in my fourth year when I decided I wanted to know more about whales. I was an exchange student at Pukyong University in South Korea during my second year, and at the University of Georgia in the United States during my fourth year.
When I was at the University of Georgia, my classmates and roommates would ask me things like, "Why does Japan hunt whales?" and "Don't you think that's cruel?" — and that's what triggered my interest.
Americans have a habit of speaking very directly, and when individuals I considered to be friends suddenly confronted me so directly, it was a shock. It really made me wonder, "Why are they blaming me for this?"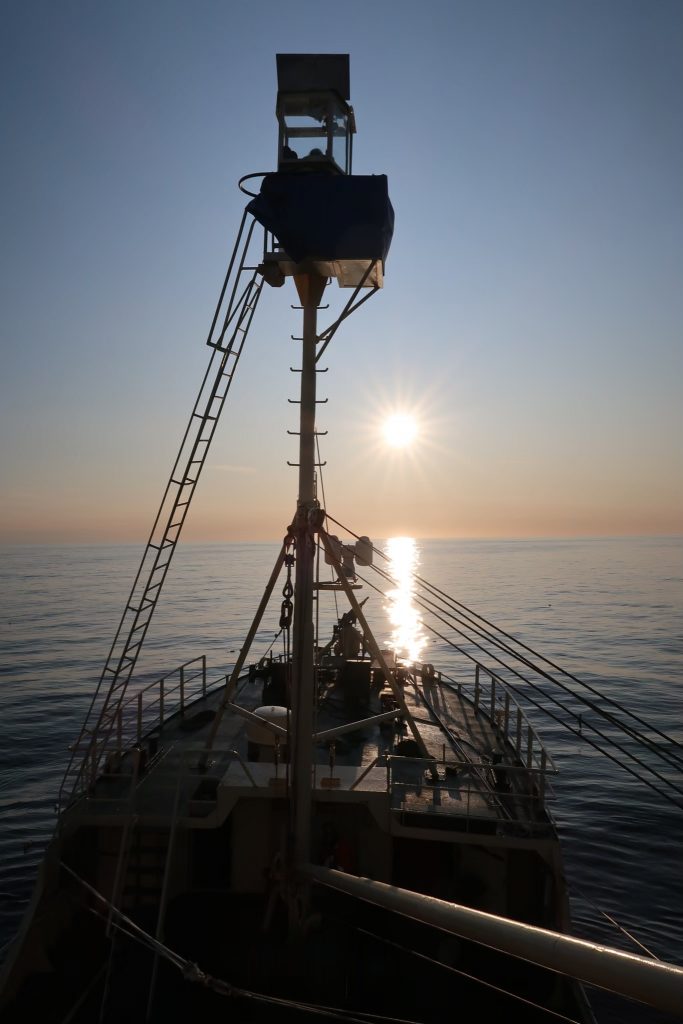 Early Interest in Conservation-based Whaling Program
How did you respond to your American friends?
Actually, I had never thought about whales, so I had no particular opinion about whaling. So the first thing I did was research about Japanese whaling, even while I was still in the U.S.
Back then, we didn't have laptops, just big computers with CRT monitors attached, and the connections were quite slow. But as I researched I realized that Japan's research whaling was quite rigorous, and took a strictly conservation-based approach.
"Japan's actually doing something good!" I thought. That was how it started. At first I wanted to dig into the issue and write my graduation thesis about whales from a resource management perspective. But half of the reason I had become an exchange student was to find myself, and I didn't yet have enough knowledge or opinions of my own. So instead I called the Japan Whaling Association directly from the U.S. and asked them if I could work as an intern.


Internship at the Japan Whaling Association
That was ambitious! So how did things go with the Whaling Association?
I made the phone call in March. My exchange program had started the previous August, so I still had some time left in the U.S. But the whaling association asked if I could start working from the new fiscal year in April, so I rushed back home to Japan. I didn't even go back to Kagoshima, I went straight to Tokyo and started my year-long internship.
Under my contract I was basically a part-time worker, but I had all kinds of great experiences. I got to travel to a meeting of the International Whaling Commission (IWC). And because I spoke Korean, I was given the responsibility for a tour to visit Ulsan, a town about an hour from Busan, for the local whaling festival. I had many opportunities to learn about whales.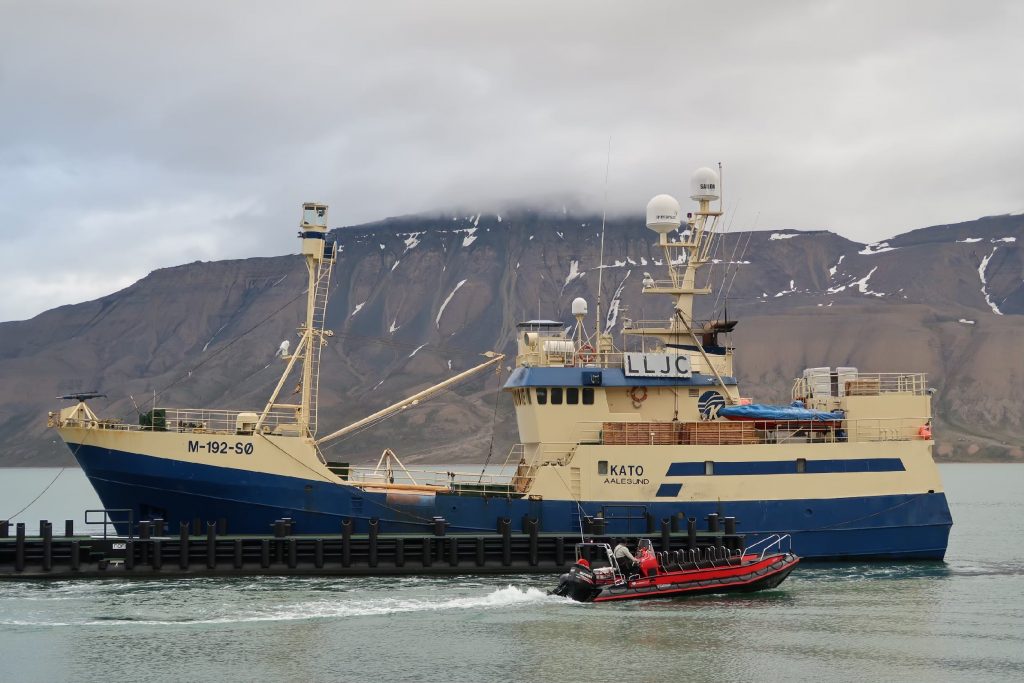 Japan's Weak Voice on International Matters
What did you discover about Japan's management of whale resources?
It was clear to me that the institute entrusted by the Japanese government to conduct the research did so in a highly rigorous manner, and that overall Japan took a serious approach toward research whaling.
There were many complaints from abroad that it was all a cover for commercial whaling, but I confirmed for myself that this wasn't true. At the same time, I realized that Japan's inability to defeat such criticism came from its weak voice internationally.


Need to Interpret Whaling from a Broad Perspective
How do you think Japan can do a better job of communicating the seriousness of its whale research, even to those from different cultures?
I think that Japan needs to release documents and images that clearly illustrate what kind of research is being carried out, and what is being learned from that research. If you really want to gain international understanding, you need to consider whales from a global perspective.
It is important to communicate their value. If you think about trying to understand a corporation, for example, it is not enough for a single employee to understand just the department where they work. To clarify the whale's position in international society, for example, we need to see the issue from the viewpoint of food production. We also need to listen carefully to the ideas of individuals from other countries.
Then it is important to explain our actions here in Japan.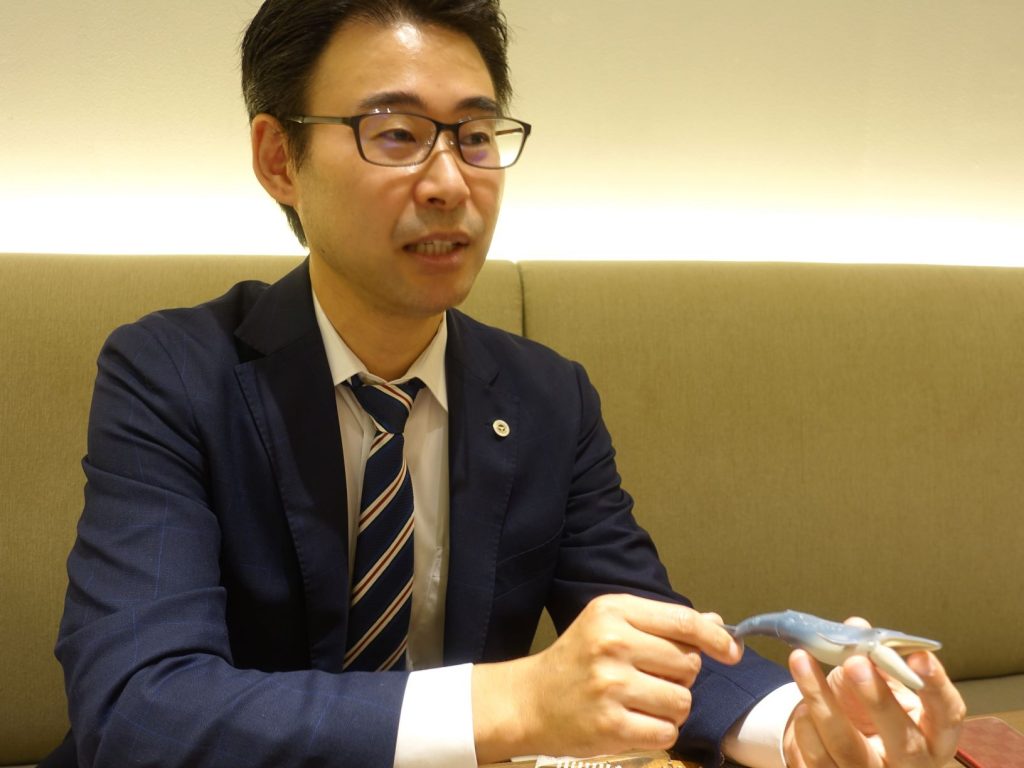 A Desire to Share the Taste of Whale Meat
Even within Japan, there are many people who know almost nothing about whale meat today, aren't there?
That is certainly true. In contrast to the people of previous generations who regularly ate whale meat when it was served in school lunches, now the number of people who have even tried it is decreasing.
In the past, whale dishes were served even at home, but currently the only opportunities to eat whale come when eating out. Without a serious effort to educate young people about the great taste of whale meat, the whale industry will fade away.


More Restaurants Should Serve Whale Meat
Is it difficult to reintroduce whale into school lunches, like in the old days?
The price of a school lunch is fixed, so that is probably a very difficult business. But I believe that if you eat whale when you are young, you'll grow up knowing how delicious it is. So we should try to provide opportunities to eat whale meat when individuals are as young as possible.
For that reason, we need to keep thinking about how to persuade restaurants to add whale cuisine to their menus.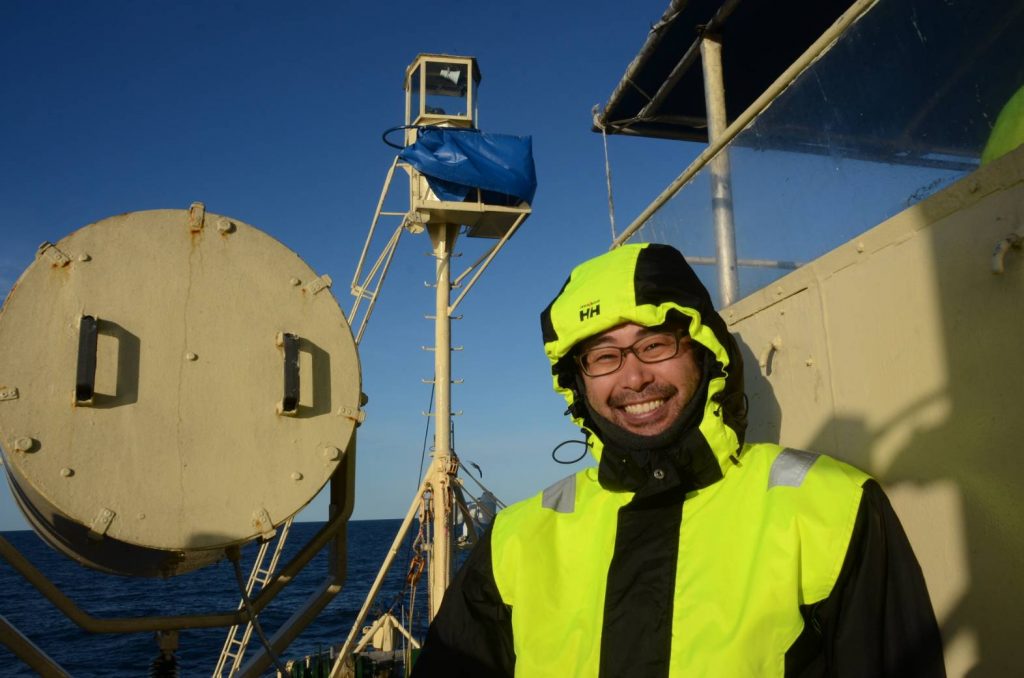 ABOUT HIROHIKO SHIMIZU
Hirohiko Shimizu is president of Myklebust Japan and chief operations officer of Myklebust Hvalprodukter. He was born in 1976 in Nagoya, Aichi Prefecture, and was introduced to the whaling industry as an intern during his years at university. He worked at a whaling company after graduation.
Each year, in his current role as the Japanese representative of a Norwegian whaling company, he joins a whaling boat on its hunts in the Arctic Ocean. He believes that to develop the whaling industry — both as a managed marine resource using sustainable marine resource management practices and as a means of preserving traditional whaling culture — it is necessary to educate as many people as possible on the many merits of whale meat. He works not just to sell whale products but also to nurture and promote whale food culture.
(Read the Kujira Town article in its original Japanese at this link.)


(This article is published in cooperation with the Institute of Cetacean Research in Japan. Let us hear your thoughts in our comments section.)


Author: Kujira Town
2021-09-10