'Japan 2 Earth': New Website Launches to Help Communities Achieve Development Goals
このページを 日本語 で読む
August 15, 2022, TOKYO, Japan – A team under the umbrella of JAPAN Forward association Inc. kicks off a new website called 'Japan 2 Earth.'
Born from a desire for more information and exchange as we confront the challenges facing our planet and region, the new website shares what Japan is doing and encourages conversation as solutions to problems are sought.
Japan 2 Earth's tagline is "Sparking A Transition to the Future." It aims to be inclusive as it will take more work by everyone to achieve the SDGs initiatives.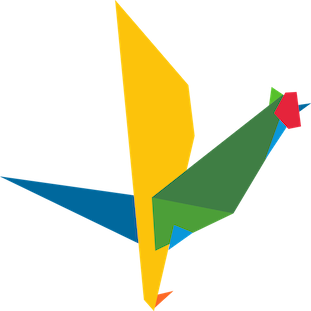 The new website's logo is the image of a green pheasant, a symbol of sustainability and the national bird of Japan. The choice stems from the bird's native name, Kiji, which is pronounced the same as the word for "news article" in Japanese, and because of its sensitivity to environmental changes such as oncoming earthquakes.
Why Now?
On climate change, we are racing against time. And since the United Nations Climate Change Conference of the Parties (COP26) in November 2021, the clock has just been ticking. The world is navigating a global energy crisis while a war rages in Ukraine and economies devastated by COVID-19 continue to struggle.
Japan, too, is experiencing a sweltering heatwave, accompanied by the worst power crunch since the 2011 Great East Japan Earthquake.
Sensing the urgency of this global concern, under the umbrella of JAPAN Forward, a passionate new team has set out to engage individuals and industries in the discussion and share the lessons learned along the way.
The New Site's Goals
"We hope to spark action not only in Japan, but around the world," says Susan Yoshimura, the new platform's managing editor. The website is a source for content aiming to push forward conversations on SDGs, including:
Reports on issues
Ideas
Technology
Grassroots and corporate initiatives
Exclusive interviews
Company profiles
Policies
"Japan's efforts on the SDGs range from innovative technologies and systems to traditional ways of utilizing and protecting the environment that are just waiting to be rediscovered," Yoshimura adds. "We want to answer the demand for information on these, especially in English."
"Awareness of the SDGs is growing, but not fast enough. We really have the feeling that if we want to help, 'we must do so now and not miss this opportunity,'" states JAPAN Forward editor-in-chief Yasuo Naito.
"We think that it is critical to share some of the things that Japan has been doing that many people don't hear about," Naito affirms, adding: "We wanted to create a platform where people can share information so that new connections can be born."
Hideaki Ota, Representative of the Board of Directors of JAPAN Forward explains:
During Japan's economic growth, the country proudly developed energy saving technology. That built on the national concept of "mottainai," meaning to avoid waste. It's high time that we rediscover that wisdom and share it with the people of the world.
Japan 2 Earth already has many partners, including Asahi Town Yamagata Prefecture, Futaba Sankyo Corporation, Hanoi Living, System Japan Co., Ltd., GLAMPROOK Iizuna, GLAMPROOK Shimanami, camp+iizuna, Pacific Philharmonia Tokyo, TSUNEISHI KAMTECS CORPORATION, THE KOBE CRUISE, Otani Seiun K.K., Daiwa Corporate Real Estate Co., Ltd, SANKEI News, and Mori Building Co., Ltd.
For more information: https://featured.japan-forward.com/japan2earth/
Twitter: @japan_2_earth
Press inquiries: japan2earth@japan-forward.com
Click here to read the JAPAN Forward article announcing the launch.
このページを 日本語 で読む