Can Meat Alternatives Kick Start Investment in Food Tech?
Meat alternatives, known for their environmental benefits, are increasingly available in Japan, and could provide a boost to sluggish investment in food tech.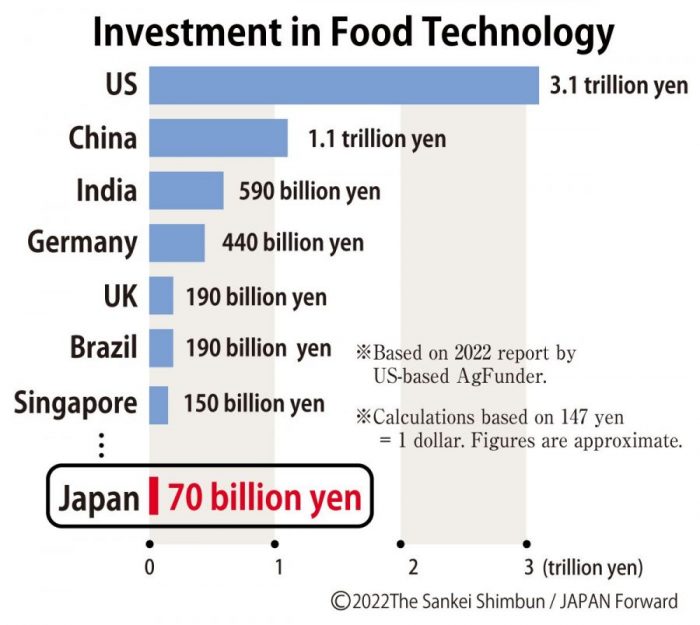 このページを 日本語 で読む
Meat substitute products made from plant-based ingredients are becoming increasingly available in Japan. Aside from major food manufacturers, food tech start-ups targeting the household market have begun to appear on the scene.
Along with the emergence of this new market has come increasing awareness, evidenced by the presence of meat alternatives on the menus of luxury hotels and major fast-food restaurants.
However, investment in the industry, a necessary catalyst for products to gain traction, is smaller in Japan compared to other countries. The government has now begun to make improvements designed to invigorate the industry.
Start-Ups Take Aim at Households
"No animal products are used. This raw, minced type is suitable for use in a variety of recipes."
This was a line from the sales pitch by start-up Green Culture (Chiyoda Ward, Tokyo) when it launched its flagship "Green Meat" product in July 2022. The company is targeting households via online sales. One 220-gram pack is priced at ¥785 yen (including tax).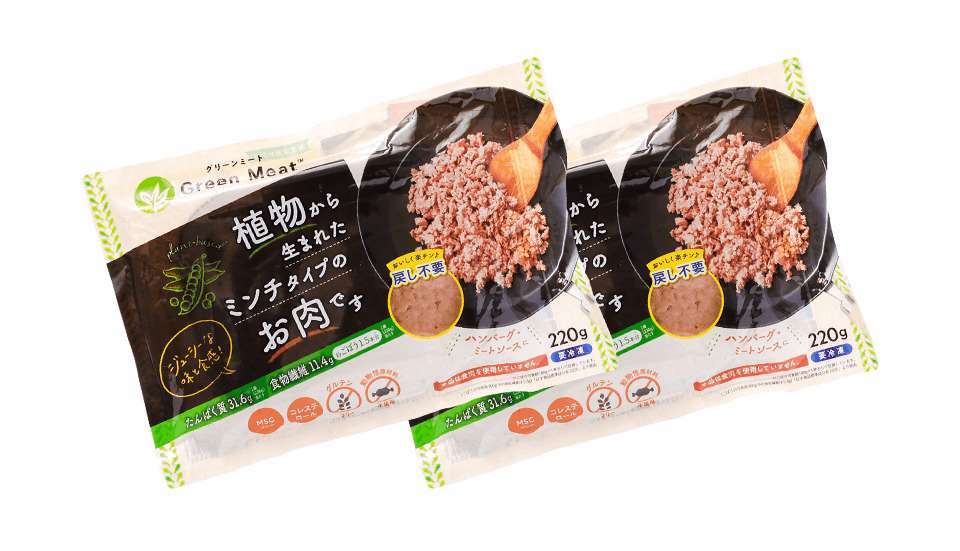 The company specializes in meat substitutes and is funded by rice-cracker manufacturer Kameda Seika and Oisix Ra Daichi, a major food delivery company.
Green Culture first launched Green Meat, made from soybeans and pea protein, in April 2021 for restaurants and other commerical buyers. It was used as a pasta ingredient by the Palace Hotel Tokyo.
Having established a reputation for taste and quality, the company later released a product for home use, bringing the company's total production to over 10 tons for the period of January to September 2022.
Ryo Miyazawa of the company's CX Design Office noted confidently, "We've had many people interested in our products. We hope to increase our repeat customers."
Food Tech Major Players Eye Expansion
Among major corporations, Fuji Oil Holdings, one of the top commercial-use chocolate manufacturers in Japan, offers 60 alternative meat products made from soybeans, including powdered and granular types. In August 2022, the company launched a new product called "Prime Soy Meat."
By improving its processing technology for soybeans and fats and eliminating the unpleasant smell of soybean, the company was able to achieve a meat-like chewiness and a melt-in-your-mouth texture, both considered difficult to do in meat substitutes.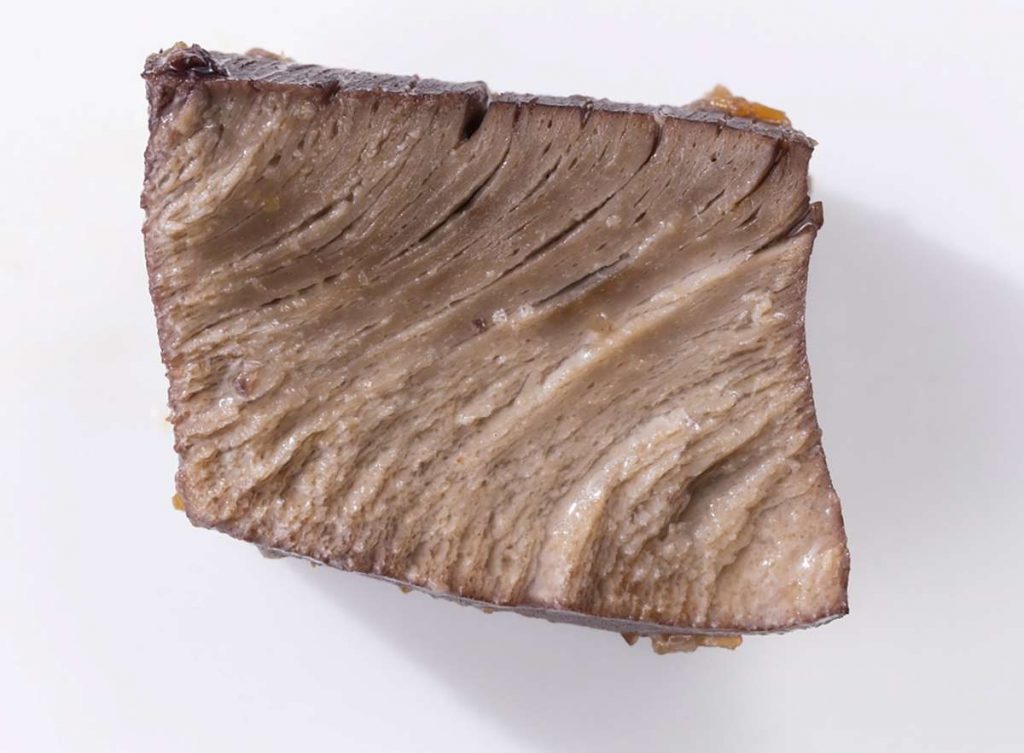 The company's products are also used in school lunches. Its sales in processed soy products, including meat substitutes, reached ¥34.2 billion yen for the fiscal year ending in March 2022.
Meanwhile, Nippon Ham is eyeing expansion overseas. The company will begin selling fried foods made with meat substitutes to local food service companies in the US as early as next year. The company's sales of meat alternative products for the fiscal year ending in March 2022 totalled approximately ¥230 million yen. Aiming to increase this figure to ¥10 billion yen by fiscal year 2031, Nippon Ham made the move to enter the large US market.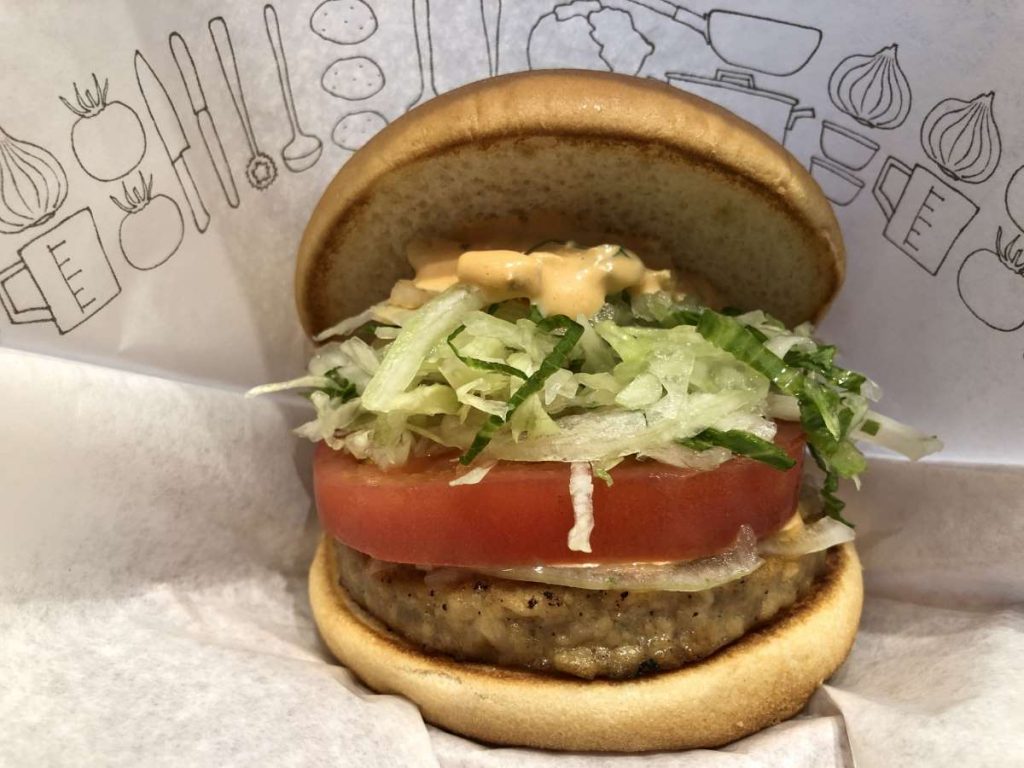 In the food service industry, Mos Food Services, Inc., has introduced a meat substitute soy patty as an option for nine of its standard burgers, including the Teriyaki Burger. While the soy patty comes at an extra cost of ¥20 yen, the company believes the option will appeal to customers with dietary restrictions and the health-conscious. The new product is now available at all Mos Burger outlets nationwide (1,258 as of September 2022).
Meager Investment Remains a Challenge
While initiatives are growing, some challenges remain in market formation.
Compared to the US, China, and other countries, Japan's investment in food tech, an industry that utilizes cutting-edge technology to artificially create food products, has been strikingly low.
According to a survey by US-based venture capital firm AgFunder, Japan's investment stands at approximately 70 billion yen, only about 2% that of the US, which leads in the rankings.
Concerned about a brain drain of human resources and technology headed overseas, the Ministry of Agriculture, Forestry and Fisheries (MAFF) launched an investigative commission and is collaborating with more than 400 companies and organizations.
To make the market more attractive to investors, the public and private sectors will work together to promote awareness on the environmental advantages of the expanding meat substitute market and to create more opportunities for people to try new products themselves.
このページを 日本語 で読む