School Bags Embrace Gender-Neutral Colors and Sustainable Materials
Japanese school bags, or randoseru, are increasingly diverse with a trend toward gender-neutral colors, lightweight construction, and eco-friendly materials.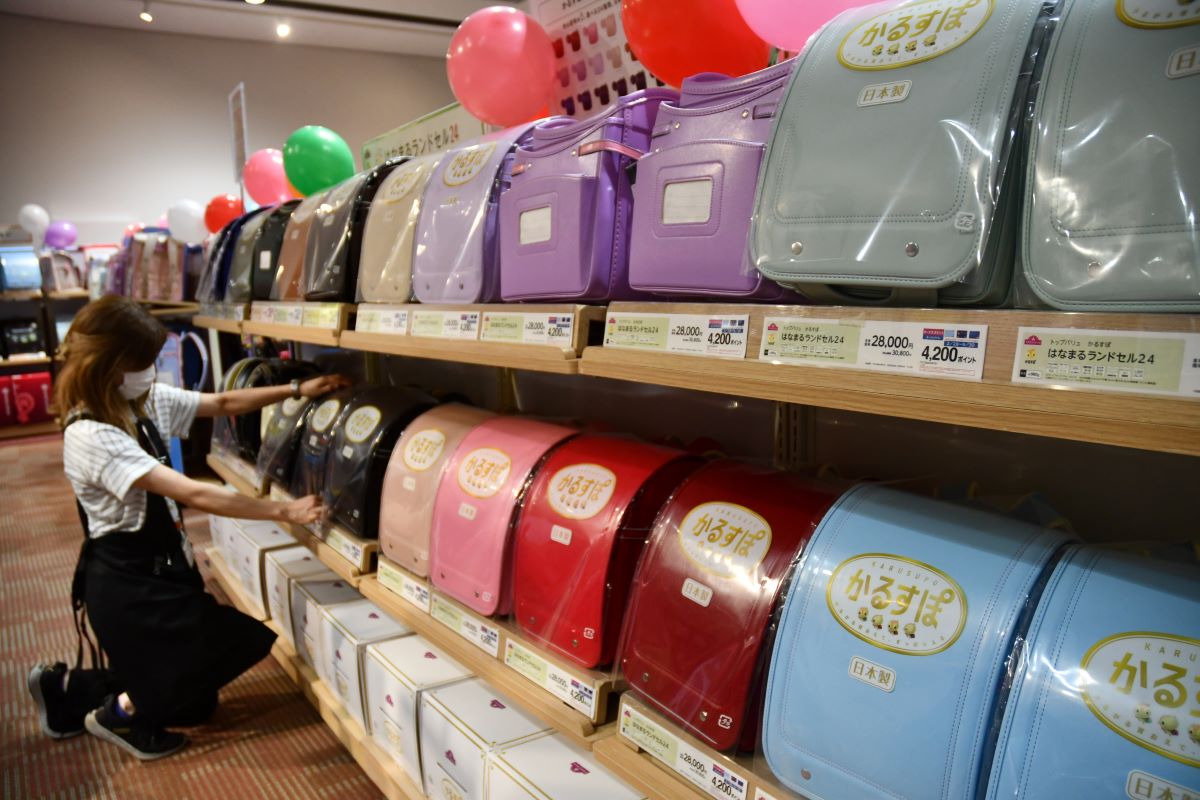 このページを 日本語 で読む
Competition between manufacturers of school bags, or randoseru, is heating up as they vie over children entering elementary school in spring 2024.
The days of "black for boys and red for girls" are a thing of the past. Gender-neutral colors are seeing a marked increase in popularity.
Other features of the backpacks are also becoming more diverse. Lighter-weight models and bags made from recycled materials are two of this year's trends.
New Color Trends
The buying season for randoseru is starting earlier each year as consumers are eager to buy their chosen styles before they sell out.
At Aeon Mall in Shijonawate City, Osaka Prefecture, we spoke to one woman (39) and her eldest daughter (5), who will enter elementary school next spring.
"There are so many colors to choose from," she remarked in front of a colorful display of school bags. "My daughter here might go with purple or light blue," she added.
School bag sales for next spring's new school students have been in full swing since at Aeon's stores since their launch on February 28.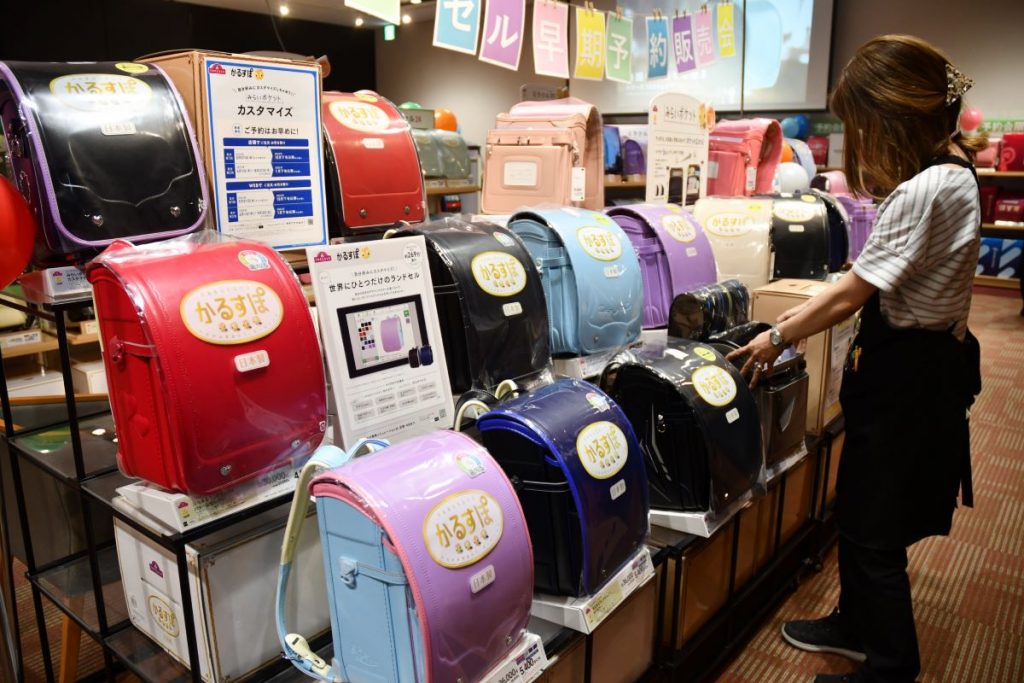 Akihiro Ichii oversees randoseru sales at Aeon Retail's Kinki Company (Osaka City). According to Mr. Ichii, "In the past, peak purchase time was from the fall to the beginning of the year." However, in recent years school bag sales have become increasingly busy from spring.
Aeon sells school bags in 24 colors at ¥30,800 JPY ($215 USD) a piece. Since launching randoseru sales in 2001, the company has changed the colors of its bags to match the latest trends.
This year, preferences reportedly lean toward more subdued, mature-looking colors over dark colors. As such, Aeon has added four new colors, including ivory and lavender. Despite the considerable space in the bags, they are lightweight at approximately 980 grams.
Focus on Materials
Tokyo-based Tsuchiya Kaban, which has an outlet in Osaka's Umeda district, offers the high-end RECO series of randoseru sold for ¥83,000-84,000 JPY (around $600 USD). The stylish bags come in 10 colors, including a new denim-blue shade called "prism indigo".
"We aim for chic and fashionable colors that even adults would like," explained a spokesperson.
Meanwhile, with schoolchildren increasingly carrying heavy tablet devices, practicality in terms of space and lightness has become a key feature.
Takashimaya also recently unveiled a new model (¥88,000 JPY). The bag's top flap and shoulder straps are made from Yonezawa leather to enhance durability. Lightweight artificial leather is used for the back pad.
Heiwado has also expanded its line of bags that reflect car lights from any direction on dark roads (¥69,300 JPY, or $490 USD). The move was in response to parents' concerns about the safety of commuting to and from school.
Artphere (Toyooka City, Hyogo Prefecture) is selling the Toyooka School Backpack UMI (¥49,500 JPY, or $350 USD). Manufactured using recycled materials including fabric made from discarded fishing nets in Hokkaido, the bags are on sale at the company's Daimaru Umeda branch in Osaka.
A spokesperson for the store commented, "For the sake of our children's future, environmental friendliness is also a new critical factor in school bag selection."
The latter half of the sales season will peak during the summer school holidays. Since COVID-19's downgrade to Class 5 under the Infectious Disease Control Law on May 8, stores are now expected to be flooded with parents and children frantically competing for the school bags they will use for the next six years. 
このページを 日本語 で読む