How a Tokyo Hotel Makes Garden Planters Out of Abandoned Suitcases
As tourists return, so do abandoned suitcases. But one Tokyo hotel is creatively recycling this oversized waste into a fruitful opportunity.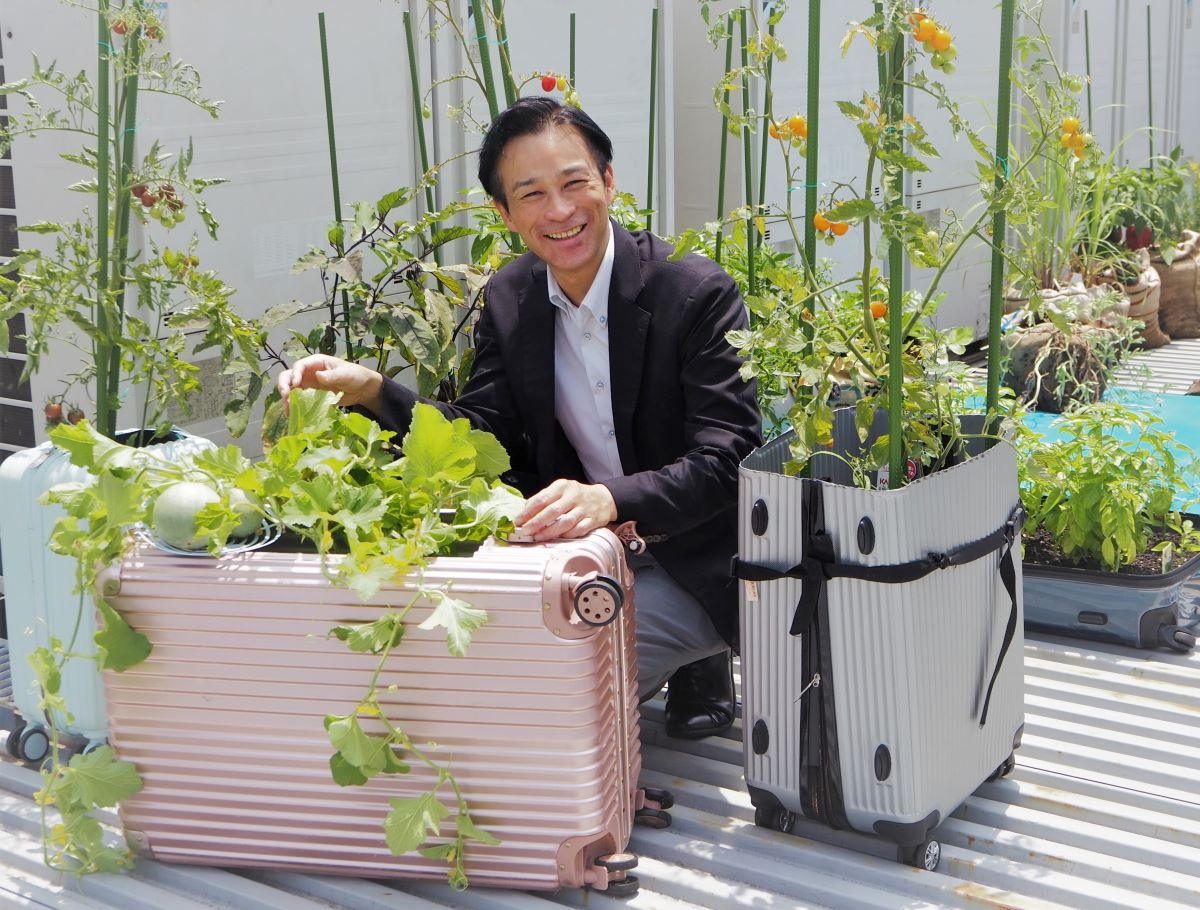 このページを 日本語 で読む
Hotels in Japan are now welcoming inbound tourists again. But they are facing a little-known problem — empty suitcases abandoned by guests. Some discard travel-weary suitcases because of the damage, while others get larger suitcases after indulging in shopping sprees, motivated by the weak yen. Until recently, the only solution for hotels was to pay for their disposal as "oversized trash." However, one Tokyo hotel has come up with an ingenious solution. Hotel Niwa Tokyo has repurposed discarded suitcases into planters for its rooftop garden, where it now cultivates pesticide-free vegetables. Recently, the hotel began serving these homegrown vegetables to its guests.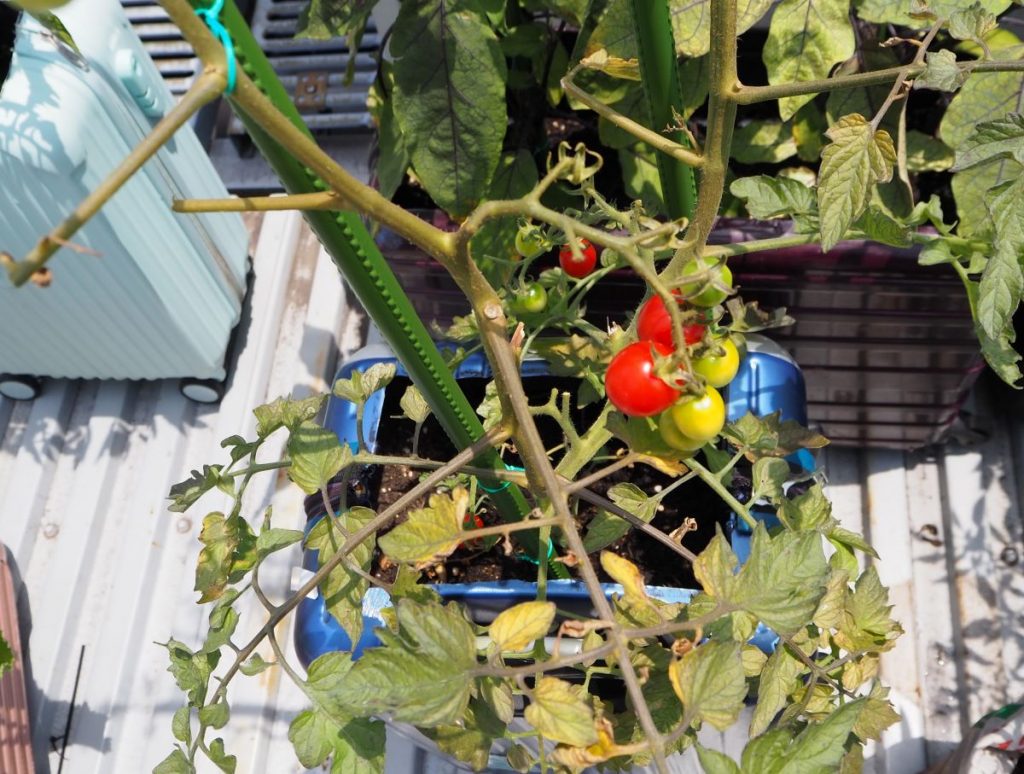 Fresh From the Rooftop of a Tokyo Hotel
The hotel is located in the heart of Tokyo, just a four-minute walk from JR Suidobashi Station towards Chiyoda ward. Its rooftop has been transformed into a flourishing garden, with eggplants, bell peppers, melons, watermelons, shiso, and basil plants. The leaves and branches of these plants reach out energetically from over ten repurposed suitcases.
Hotel Manager Satoshi Ebinuma explains, "We need to set up plant stakes for cherry tomatoes, so we use smaller suitcases in an upright position. The suitcases also have depth, so they're suitable for growing root vegetables as well. They are light and sturdy, and the wheels make them easy to move."
The rooftop's location, around 53 meters (174 feet) above ground, ensures it remains relatively pest-free. Over a 35-square-meter (377 square feet) area, the hotel cultivates around 20 crop varieties using entirely pesticide-free methods. When the cherry tomatoes ripen, they reward the palate with juicy and fresh bursts of sweetness.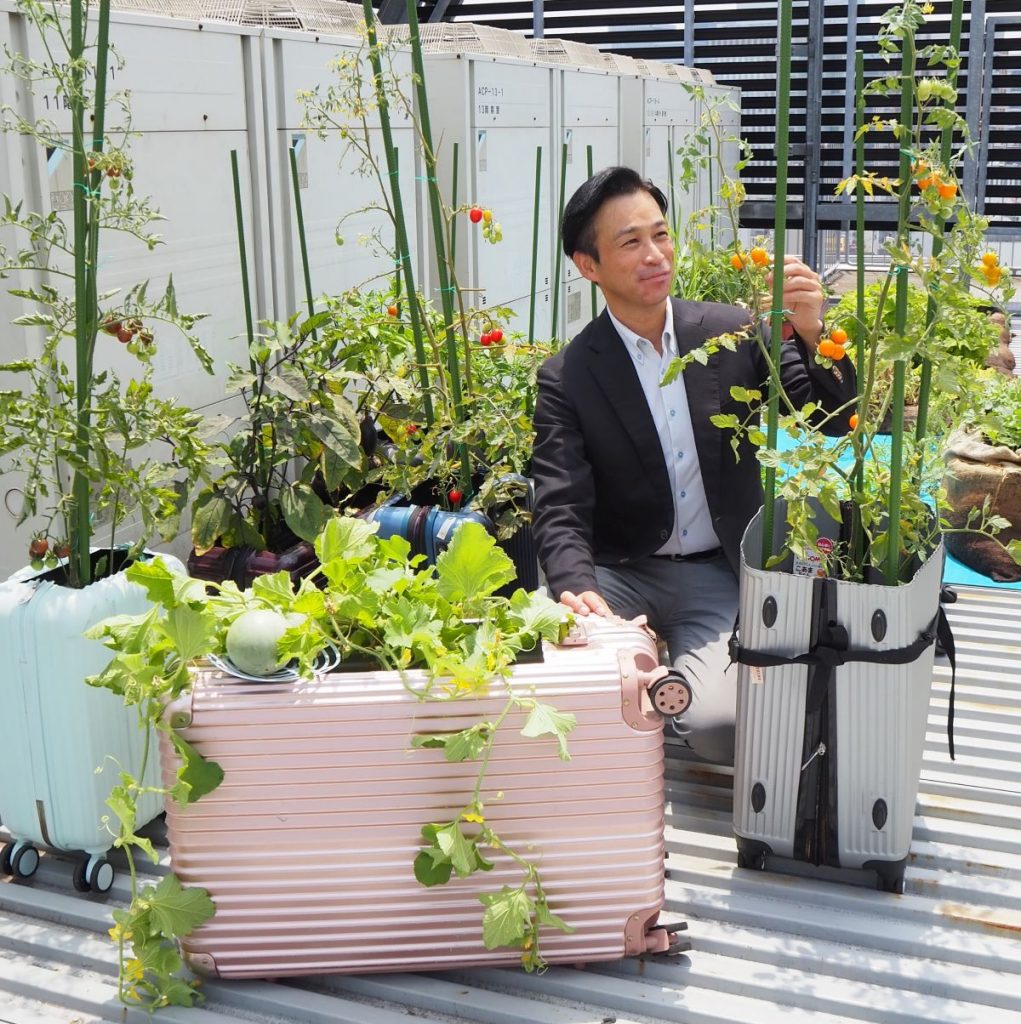 A Passion for Homegrown Vegetables
The passion for cultivating fresh vegetables actually began with Ebinuma's love for making soba noodles. Wanting to grow his own vegetables to make tempura from scratch, he decided to create a home garden.  
However, the inspiration for the rooftop garden struck in the autumn of 2022. While admiring the hotel's iconic garden, Ebinuma noticed the fallen leaves and wondered if they could be utilized for leaf mold.
This idea led him to mix kitchen scraps into the leaf mold to create compost, and he even used eggshells from the hotel's abundant breakfast omelets to produce garden lime.
To create an ideal growing environment, Ebinuma placed soil and seeds in hemp bags he got from a coffee supplier. However, he realized that while the hemp bags provided excellent ventilation, they lacked water retention. It was then that the piles of abandoned suitcases caught his eye and everything clicked. "This might just work!" he thought.
'City-Grown' Vegetables at a Tokyo Hotel
Ebinuma removed the inner lining of the suitcases and used multipurpose scissors to cut into the reinforced resin exterior. It was surprisingly easy to cut through. He recalls, "I learned the best way to deal with each type of suitcase, including where to insert the scissor blades." While some suitcases with hard metal parts required power tools for cutting, he could turn most suitcases into planters in about 30 minutes.
During his spare time, Ebinuma processed the suitcases in his office. By March, he began planting seeds, and by late April, the hotel was serving homemade lettuce at its restaurant. These "city-grown" vegetables have garnered praise for their rich flavors.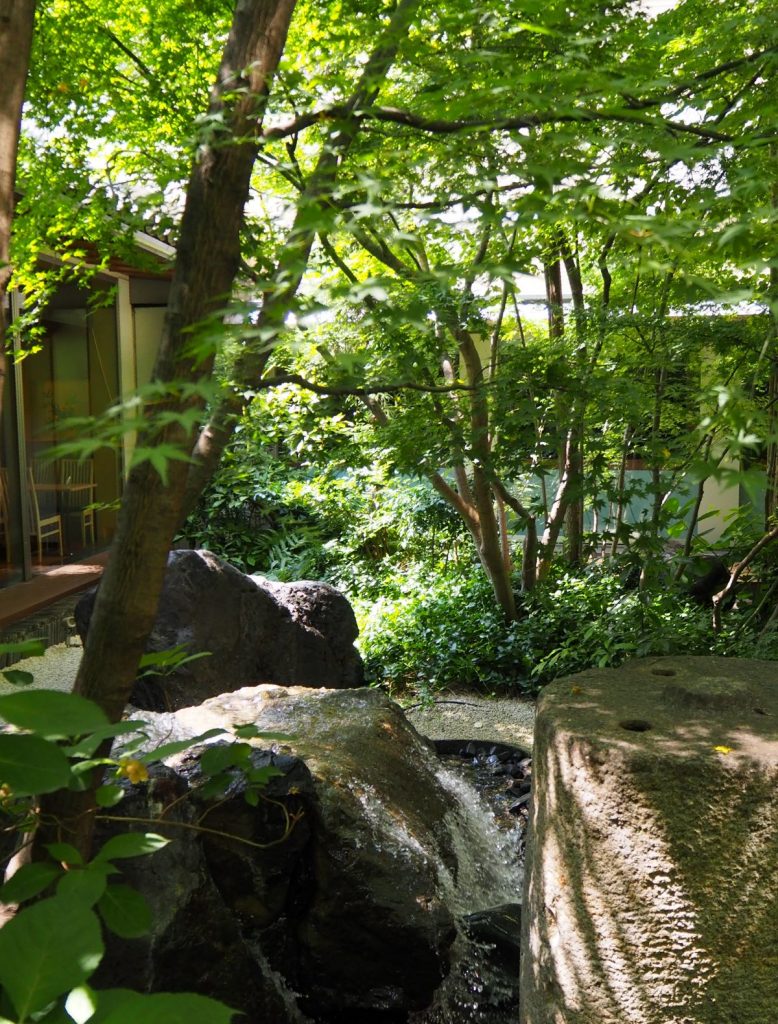 About Hotel Niwa Tokyo
Hotel Niwa Tokyo has a rich history, having originated as a traditional inn before World War II. In 2009, it transformed into a modern hotel but with traditional Japanese features, embracing the concept of "Edo-style elegance surpassing Kyoto's refinement."
The hotel now enjoys an inbound tourist rate of 70 to 80%. Several suitcases are left behind by guests every month.
The hotel has also maximized the historical significance of its location in Kanda-Misakicho. For example, it hosts an event called "Misakicho Salon" on the theme of Japanese culture. In the upcoming August event, it plans to incorporate homegrown vegetables to recreate dishes from a rakugo story, which will be performed by Katsura Bunshaku. The event has garnered considerable interest, with all 30 seats being fully booked.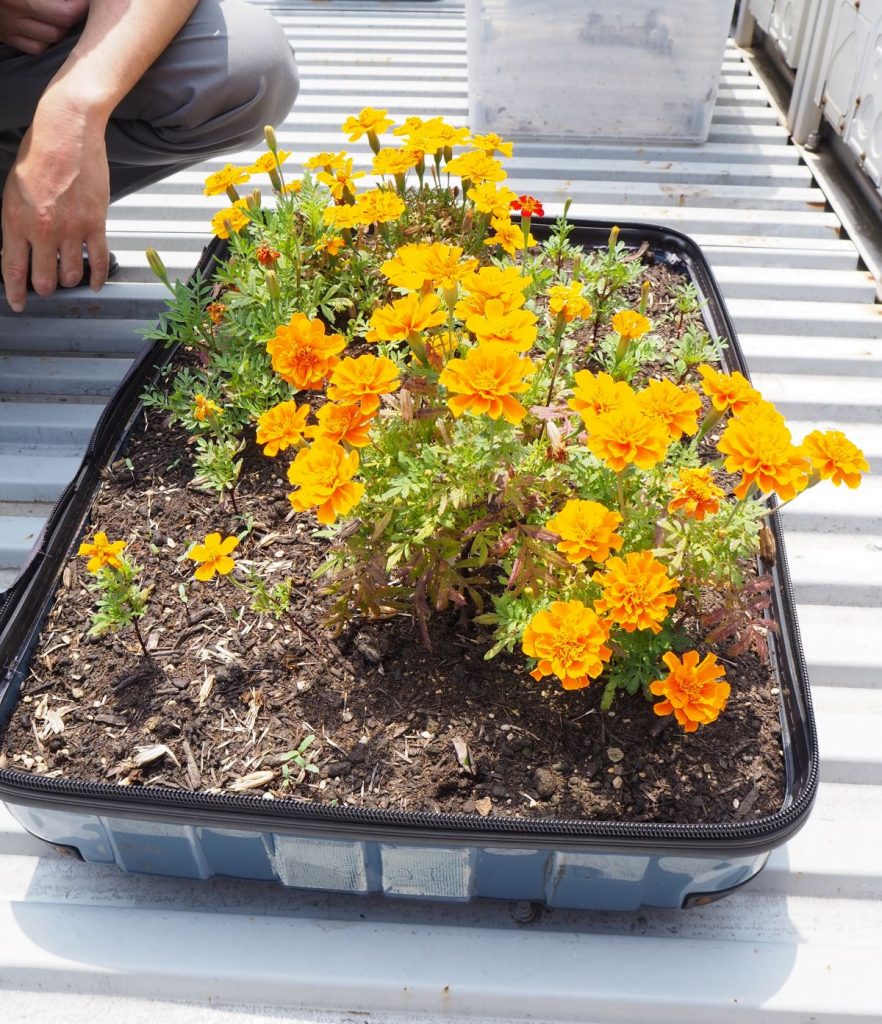 Japan's Recycling Culture
Emiko Akabane, the hotel's PR representative, notes, "Japanese people have had a habit of recycling since ancient times, turning kimonos into cleaning rags, then ashes for fertilizer. This traditional spirit of using things to the fullest aligns with the hotel's philosophy."
Manager Ebinuma's initiative, which he had initially worked on alone and titled "Vegetable Cultivation with Discarded Suitcases," has now evolved into an official project named "Eco Niwa" ("niwa" means garden).
He has received encouragement to publish a video demonstrating how to upcycle suitcases. He remarks, "Suitcases are also mementos of one's travels. This could be a good way for people to reuse their old suitcases at home."
While many companies have embraced recycling initiatives, driven by the SDGs (Sustainable Development Goals), some struggle with high recycling costs or limited demand for recycled products. However, Hotel Niwa Tokyo's recycling experiment has been fruitful, both literally and metaphorically, without significant costs. The simplicity and success of this idea make it truly remarkable.
このページを 日本語 で読む