Carp Bolster Postseason Hopes with Acquisition of Veteran Shogo Akiyama
The 34-year-old outfielder struggled in the major leagues but will be a welcome addition to Hiroshima's batting order.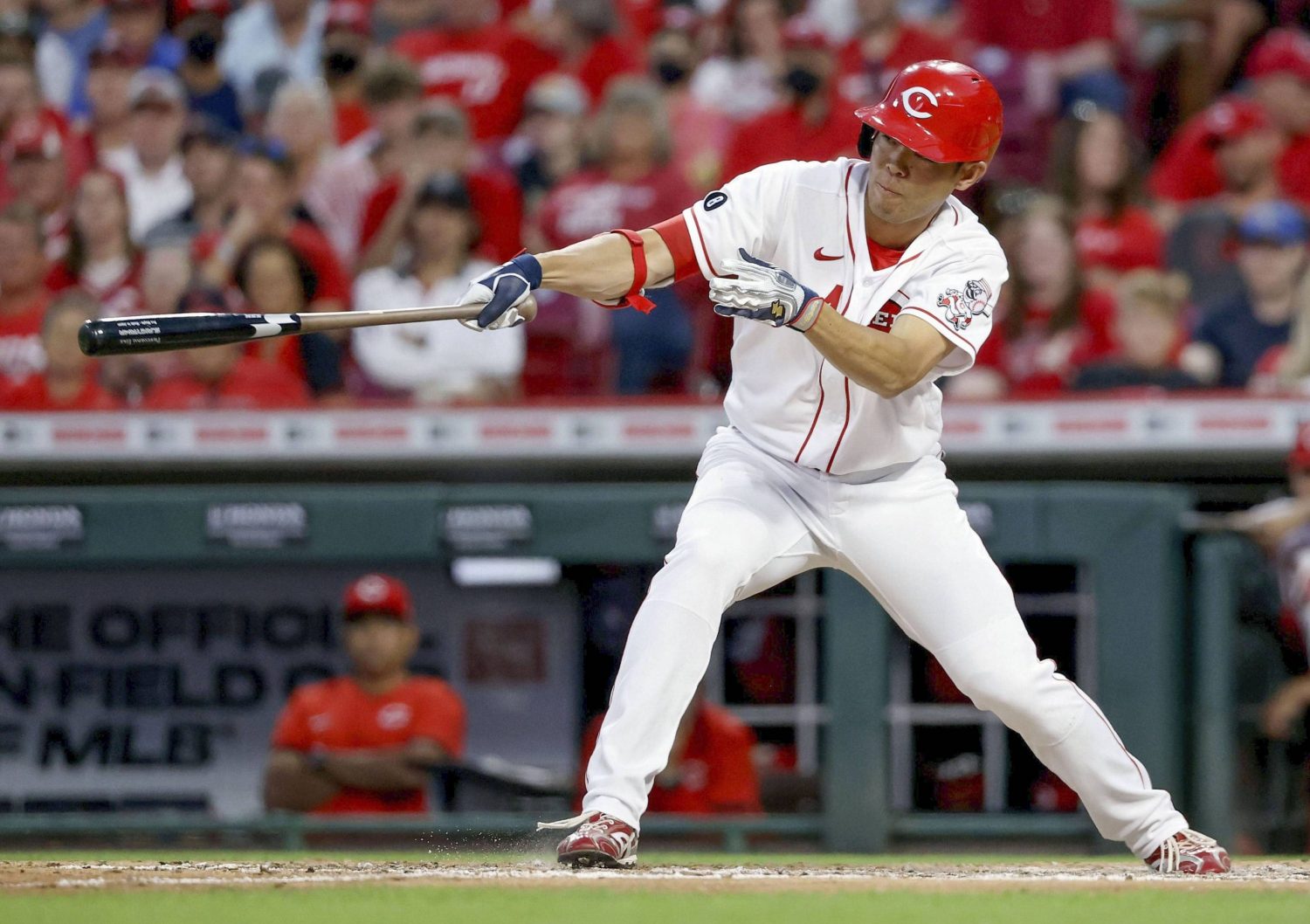 Looking to stay in the hunt for a spot in the postseason, the Hiroshima Carp bolstered their lineup by signing former Cincinnati Reds outfielder Shogo Akiyama.
The Central League club announced the signing on Monday, June 27. Akiyama's former team, the Seibu Lions and the Pacific League powerhouse Fukuoka SoftBank Hawks were also said to be in the running.
Multiple sources said the 34-year-old Akiyama signed a three-year contract with the Carp, according to Kyodo News.
The Carp are in a heated battle with the Hanshin Tigers for the third and final playoff spot in the Central League standings. The top three teams ― the so-called A Class ― advance to the postseason.
Hiroshima's players were quick to acknowledge that the arrival of Akiyama was a huge plus.
"He's a player who has achieved a lot in his career," ace pitcher Daichi Ohsera told Nikkan Sports. "Having a player like him in our lineup will give us a lot of confidence and motivate us to aim higher."
"I've never met him before but I remember watching him on TV," added pitcher Hiroki Tokoda. "He always seems to be able to get on base and is a player we can call upon to get clutch hits."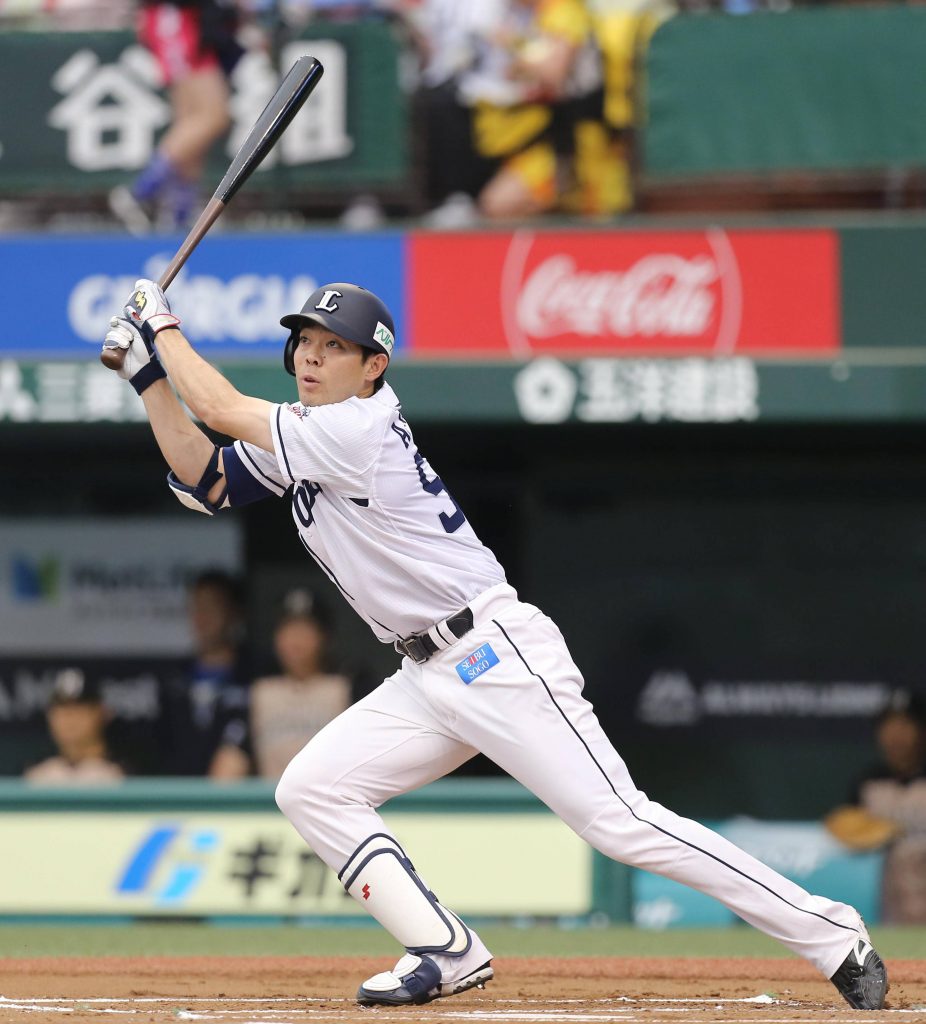 A Successful Stint with the Lions
Before going to the major leagues, Akiyama spent nine years with the Lions during which time he was a five-time All-Star and six-time Golden Glove winner.
He was a productive hitter with the Lions, compiling a .301 batting average in his 5,326 plate appearances, hitting 116 homers, driving in 513 RBIs and stealing 112 bases.
In 2015, he broke NPB's single-season record with 216 hits.
But Akiyama wasn't able to duplicate that success in the majors.
He joined the Reds on a three-year, $21 million contract before the 2020 season. Over two seasons, he batted .224 with 21 RBIs and no home runs in 142 major league games.
The National League team released him with one year left on his contract in April, two days before he was told he wouldn't make the team's Opening Day roster.
After being released by the Reds, the San Diego Padres signed him to a minor league deal, but he did not get called up.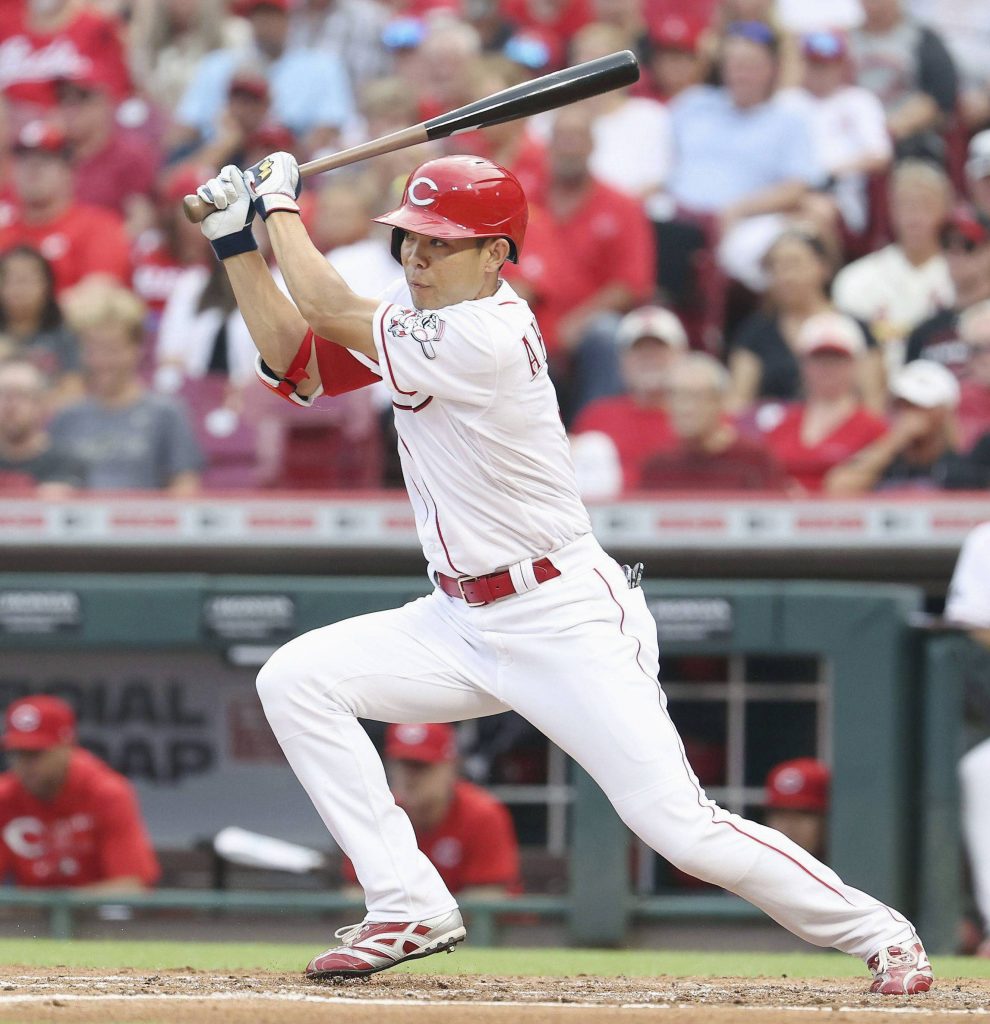 Carp Looking for an Offensive Spark
The Carp are hoping Akiyama can replace some of the offensive punch the team lost when slugger Seiya Suzuki left to join the Chicago Cubs ahead of this season. Akiyama is expected to bat either in the No. 3 or 4 spot for the Carp.
The Carp have struggled offensively this season. Their 35 homers are the lowest in the Central League through games of Sunday, June 26.
At 34, his best years are clearly behind him but he can still be a productive hitter for the Carp, a team that has lost many star players over the years to free agency.
In returning to NPB, Akiyama now has a shot at representing Japan at next year's World Baseball Classic. Players from MLB can't take part in the international tournament which Japan won in 2006 and 2009, but NPB teams allow players to participate.
Akiyama was a member of Japan's team at the 2017 WBC when he batted over .300 and helped his team win the bronze medal.
RELATED: [JAPAN SPORTS NOTEBOOK] MLB Rookie Shogo Akiyama Prepares for Season Despite Unknown Factors


Author: Jim Armstrong
The author is a longtime journalist who has covered sports in Japan for more than 25 years. You can find his articles here.