Deso Gelmisa Leads an Ethiopian Sweep in the Tokyo Marathon
The 25-year-old surges ahead of his compatriots down the home stretch to claim the victory in the Tokyo Marathon, which had a field of about 38,000 runners.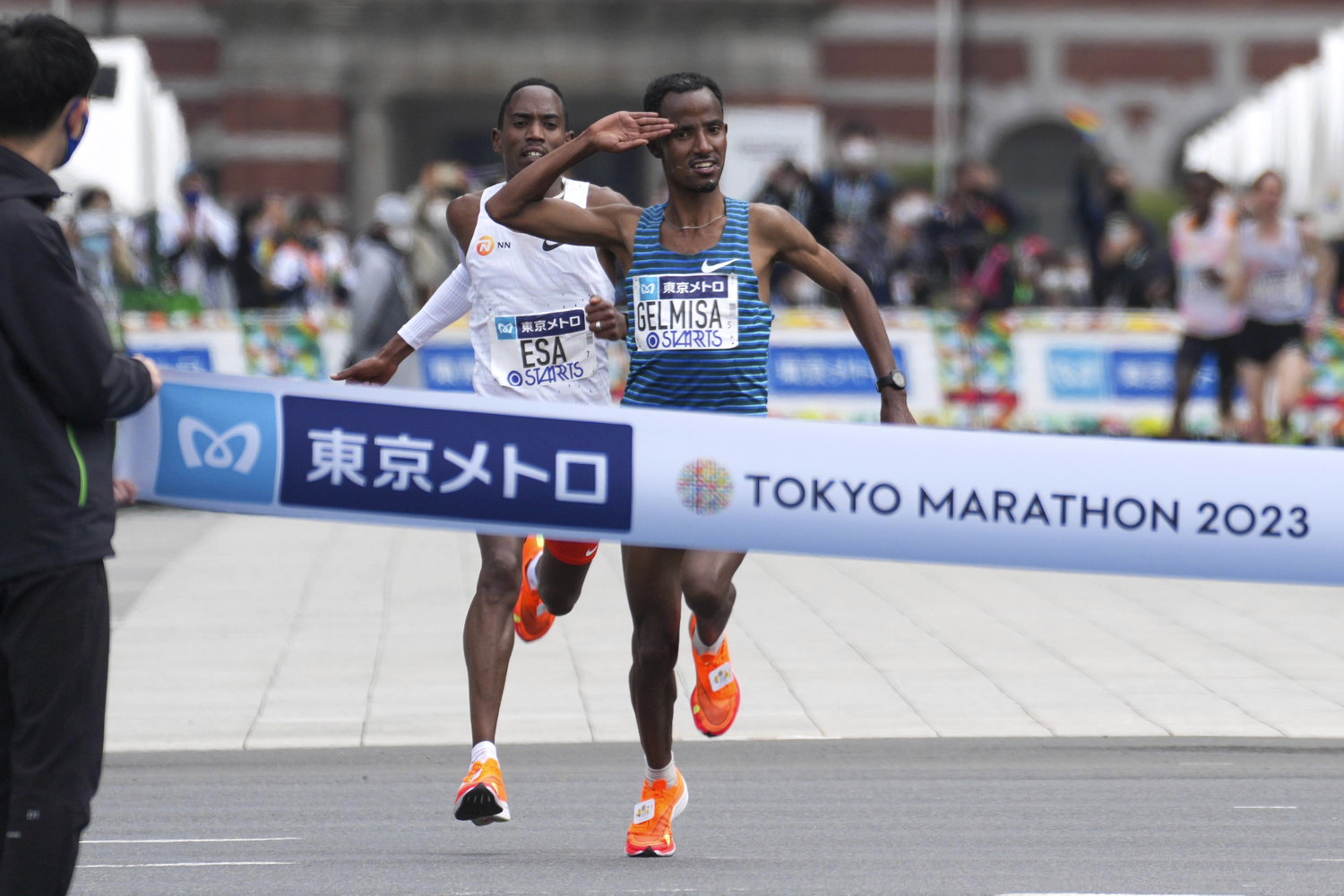 Deso Gelmisa of Ethiopia edged compatriot Mohamed Esa to earn his first World Marathon Majors win with a thrilling victory in the Tokyo Marathon on Sunday, March 5.
The 25-year-old Gelmisa clocked a winning time of 2 hours, 5 minutes and 22 seconds as he crossed the finish line in front of Tokyo Station less than a second ahead of Esa.
Tsegaye Getachew was just three seconds off the pace to claim third and complete an Ethiopian sweep of the podium.
The 16th Tokyo Marathon, one of six races in the World Marathon Majors series, was held with about 38,000 runners participating. The figure has returned to the pre-pandemic level.
Ichitaka Yamashita gave local fans a thrill when he took the lead at 33 kilometers and held it until a sudden surge by the overseas runners at 37 kilometers.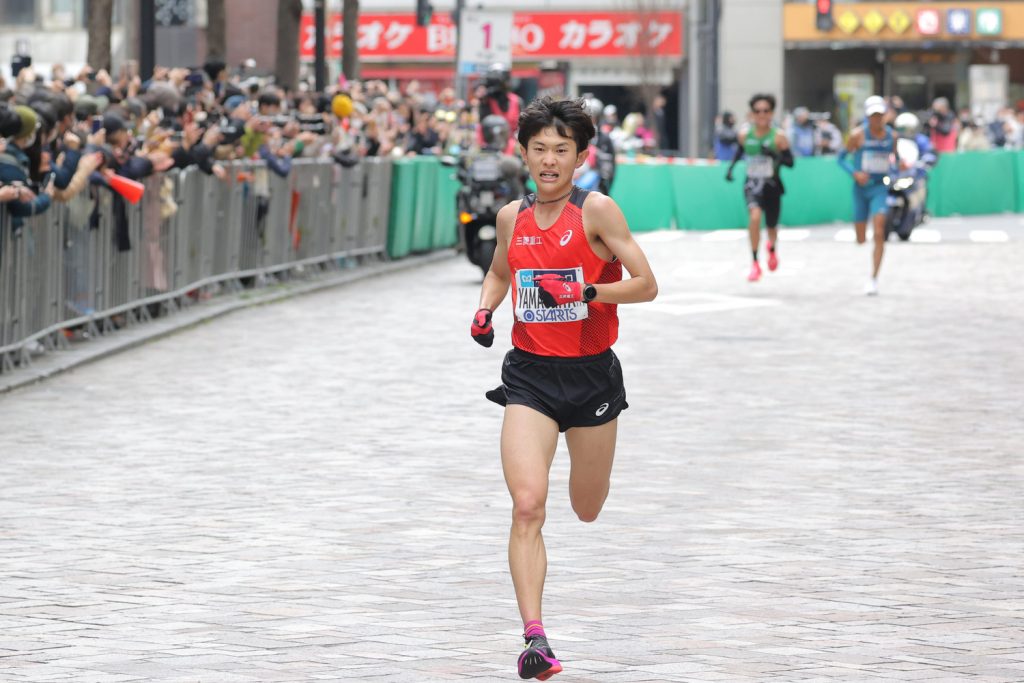 From there a pack of six runners were jostling for the lead until Gelmisa, Esa and Getachew pulled ahead with just one kilometer left.
When they came around the final turn, the three were neck-and-neck with Gelmisa, the 2022 Paris Marathon winner, outsprinting his two compatriots and saluting just before crossing the line.
The winning time was almost three minutes slower than the course record of 2:02:40 set at last year's race by Kenyan Eliud Kipchoge.
Titus Kipruto of Kenya was 10 seconds back to finish fourth while Canada's Cameron Levins was fifth with a Canadian-record time of 2:05:36.
Levins Sets a North American Record
Levins' time also breaks US marathoner Khalid Khannouchi's North American record of 2:05:38 from the 2002 London Marathon.
Yamashita was seventh (2:05:51) ahead of Japanese compatriots Kenya Sonota (eighth), Suguru Osako (ninth) and Hiroto Inoue, who was 10th.
"It was a fun race [and] it was a good experience because I was able to do it, Yamashita said, according to NHK.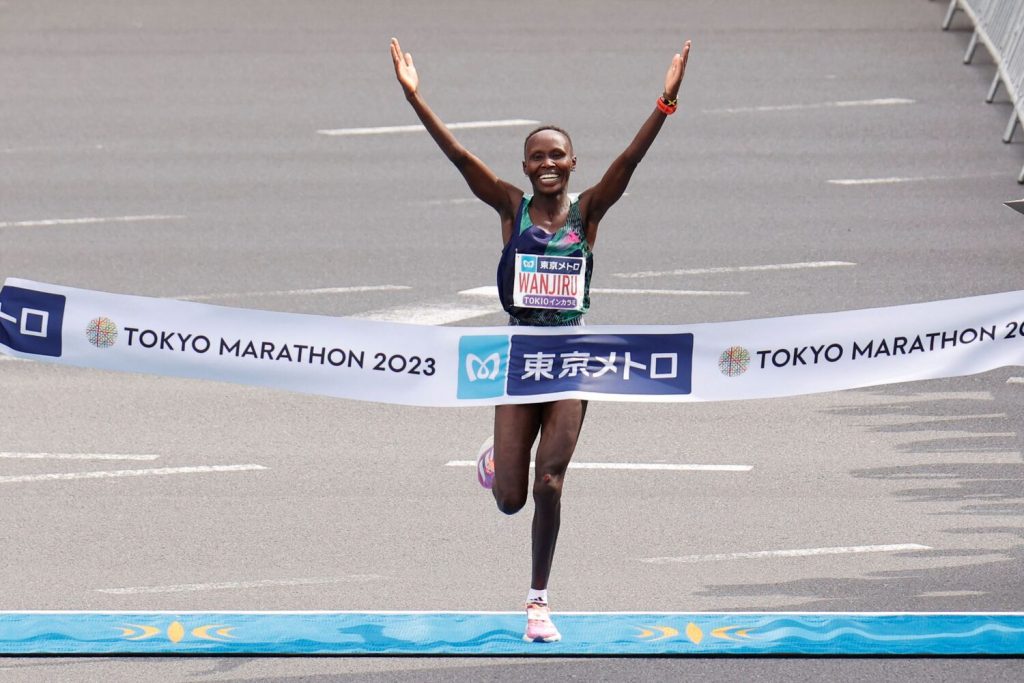 Wanjiru Triumphs in Women's Race
The women's race was won by Kenya's Rosemary Wanjiru who had a time of 2:16:28, 28 seconds ahead of Tsehay Gemechu of Ethiopia. Ashete Bekere, also of Ethiopia, was third in 2:19:11.
It was the first major victory for Wanjiru, who was runner-up in Berlin last fall.
Ethiopia's Worknesh Edesa was fourth with a time of 2:20:13.
Betsy Saina, running her first marathon since switching her nationality from Kenya to the United States, ran 2:21:40 to become the eighth-fastest American woman in history, finishing fifth.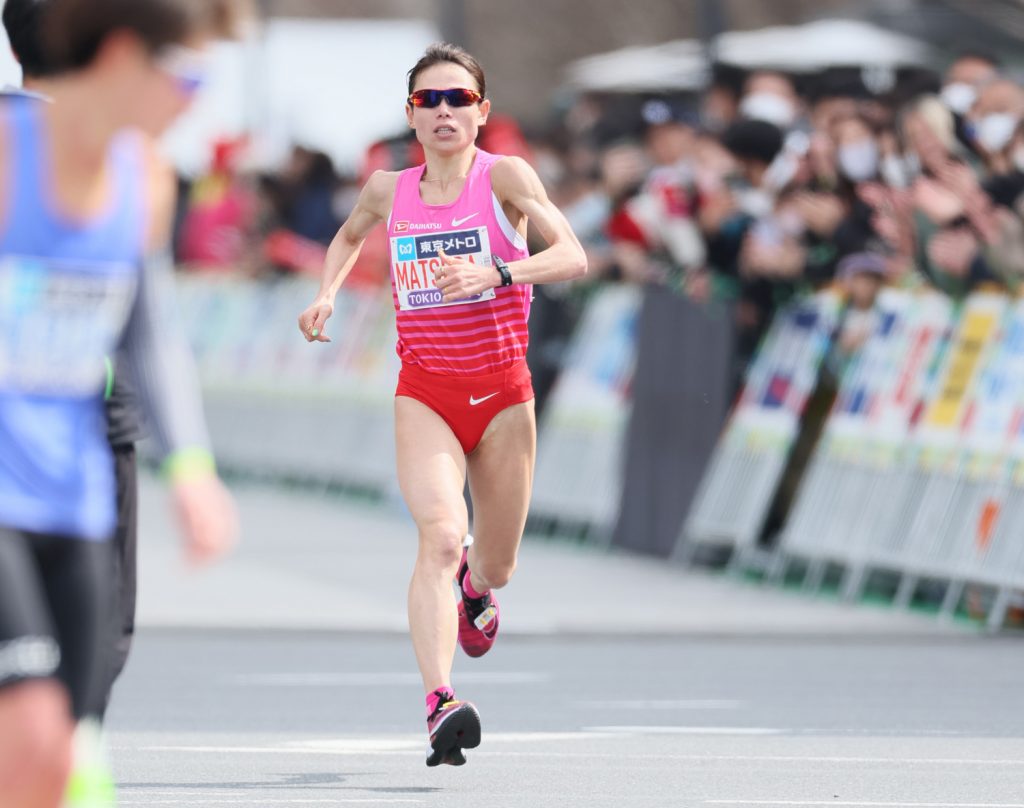 Mizuki Matsuda was the first Japanese woman to cross the line, finishing in 2:21:44 for sixth place.

"I came here with the goal of setting a Japanese record," Matsuda was quoted as saying by Sports Nippon after the race.

She added, "I will do my best to repay those who have supported me."
Also for Japan, Ai Hosoda, Kaori Morita and Yukari Abe finished seventh, ninth and 10th, respectively.

Author: Jim Armstrong
The author is a longtime journalist who has covered sports in Japan for over 25 years. You can find his articles on SportsLook.

Subscribe to Our Newsletter