EDITORIAL | Youth Shines in Japan's FIFA World Cup Triumph Over Germany
Go out into the world. Challenge yourselves. That is the lesson we should draw from this epic victory in the FIFA World Cup.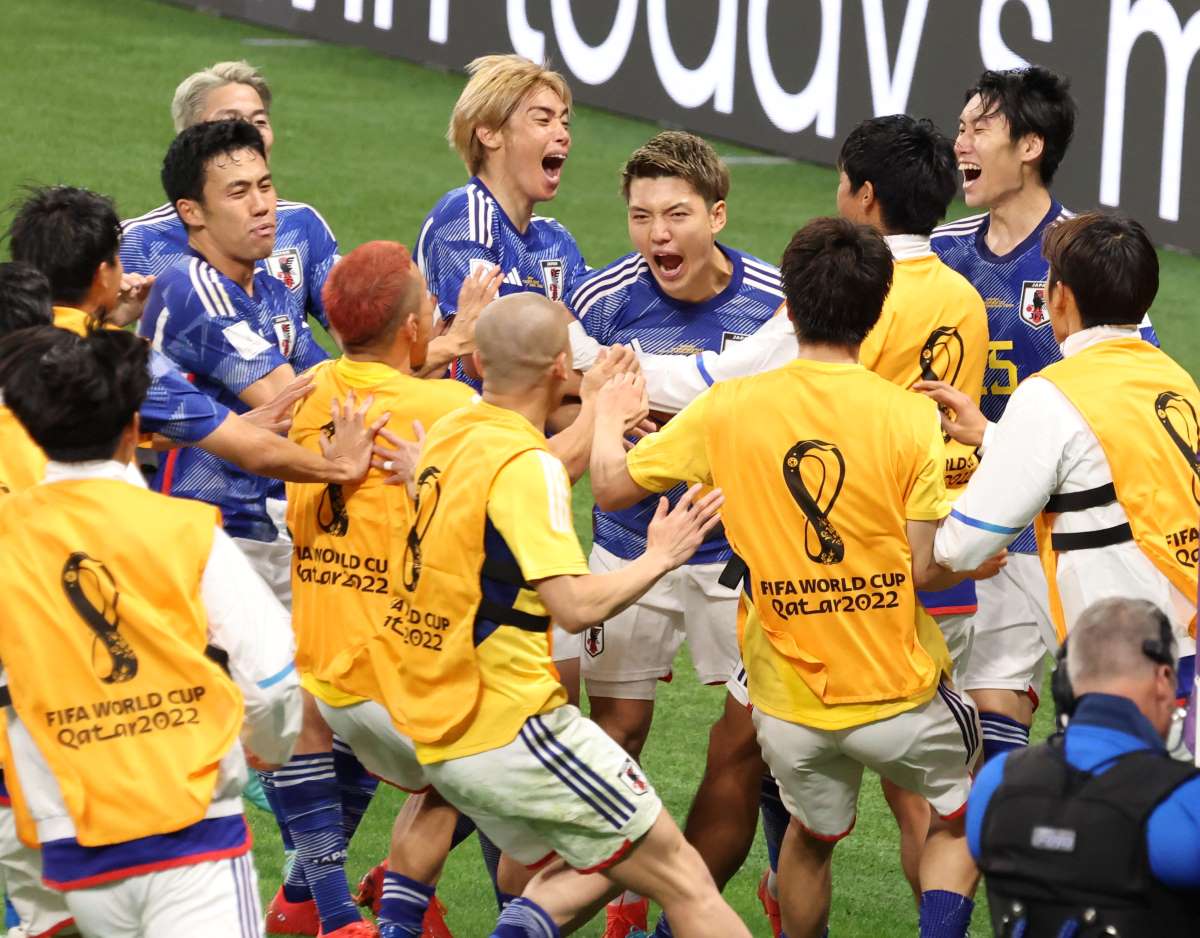 What a way to lift Japanese spirits sky high. They broke the country free of its deep funk caused by COVID-19 and other problems. Wednesday's FIFA World Cup match also displayed for all the world to see the great potential of the Japanese people.
Japan's national soccer team, dubbed "Samurai Blue," scored an epic comeback upset, beating four-time champion Germany 2-1 at the 2022 tournament in Qatar.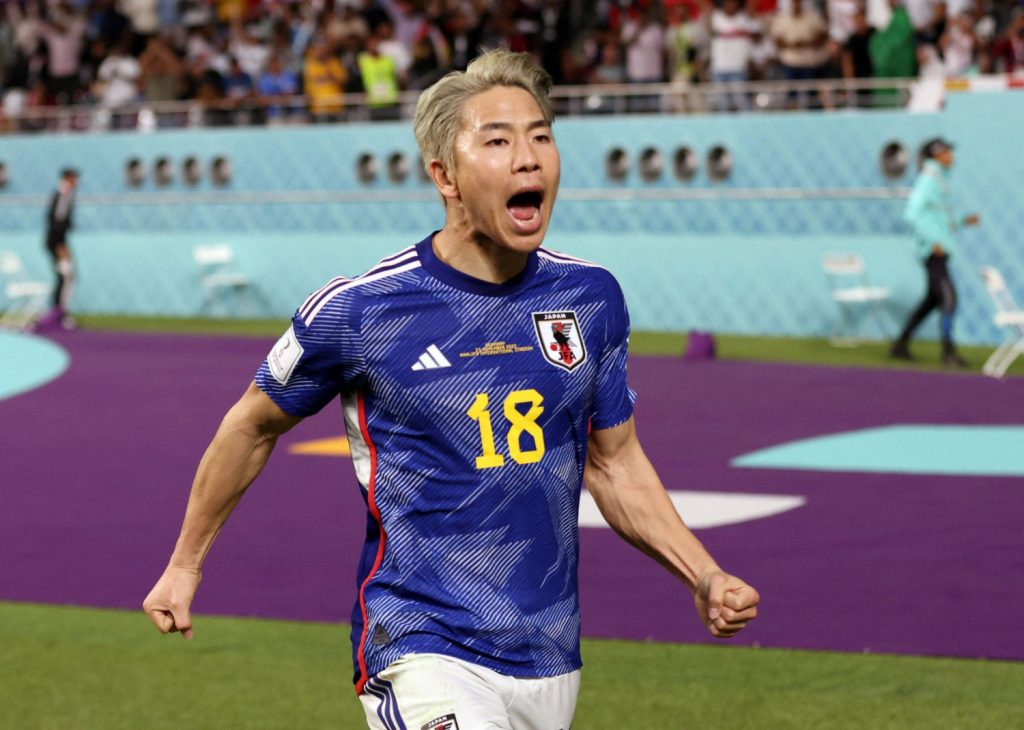 It was the first time that Japan has beaten a World Cup-winning team in the global soccer tournament. But it really should not be called a fluke or miracle.
Japan's manager and players were convinced that they could fight and win. They were not cowed by the fact that their opponent was mighty Germany.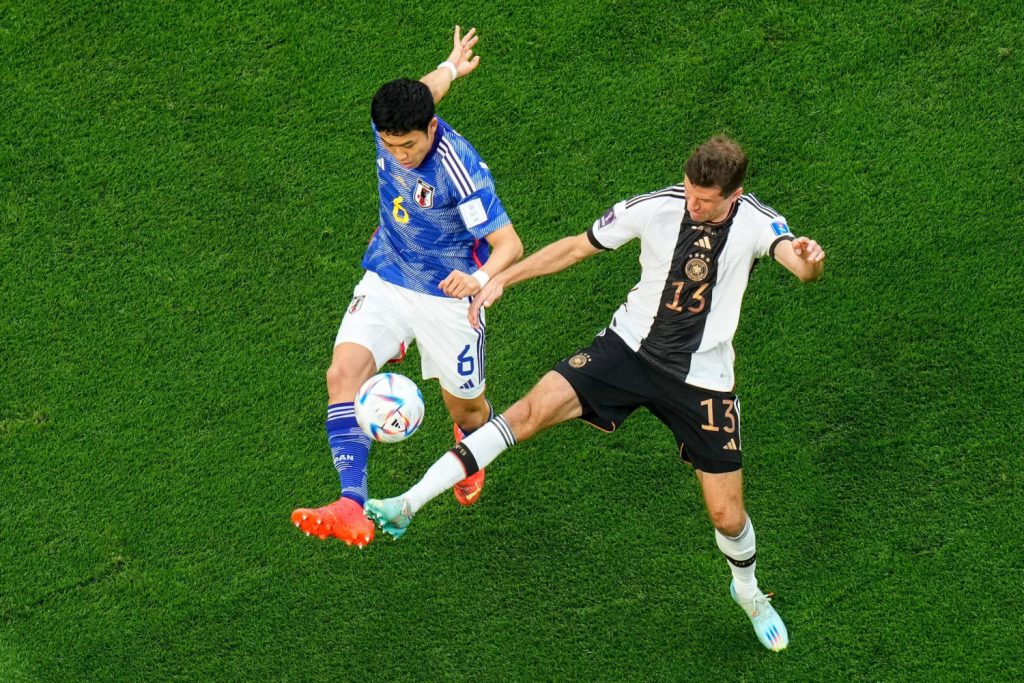 Samurai Blue's Win Wasn't Such a Fluke
A symbolic scene involving both sides took place before the match. Germany's Thomas Muller, who to date has scored 10 goals in World Cup competition, walked over to Japan midfielder Wataru Endo to shake his hand. Muller then looked for Daichi Kamada.
Endo has shown staggering power in one-on-one competition in the German professional league. Meanwhile, Kamada, 26, has scored goals in three straight European Champions League games. Kamada, who plays for Eintracht Frankfurt, is in fact the hottest scorer in German football right now.
Both Ritsu Doan, a 24-year-old who scored the equalizer in the match, and Takuma Asano, who kicked the game-winning goal, are currently playing for German clubs.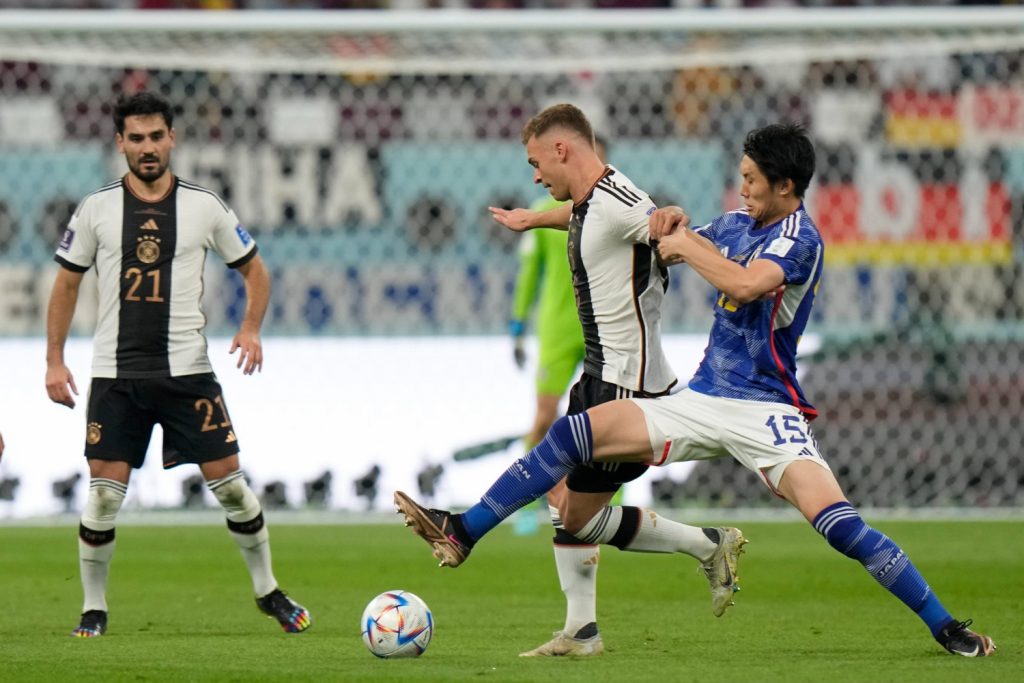 Germany's Influence on Japanese Soccer
If one man can be said to be responsible for Japan's emergence as a football power it is Dettmar Cramer.
Cramer was a renowned player and coach in Germany. That was before he became the "father of Japanese football." He led the Japan national team to the final eight in the 1964 Tokyo Olympics. Then he coached it to a bronze medal at the 1968 Mexico City Summer Olympics.
Ever since then, Japan has looked to Germany as its football mentor.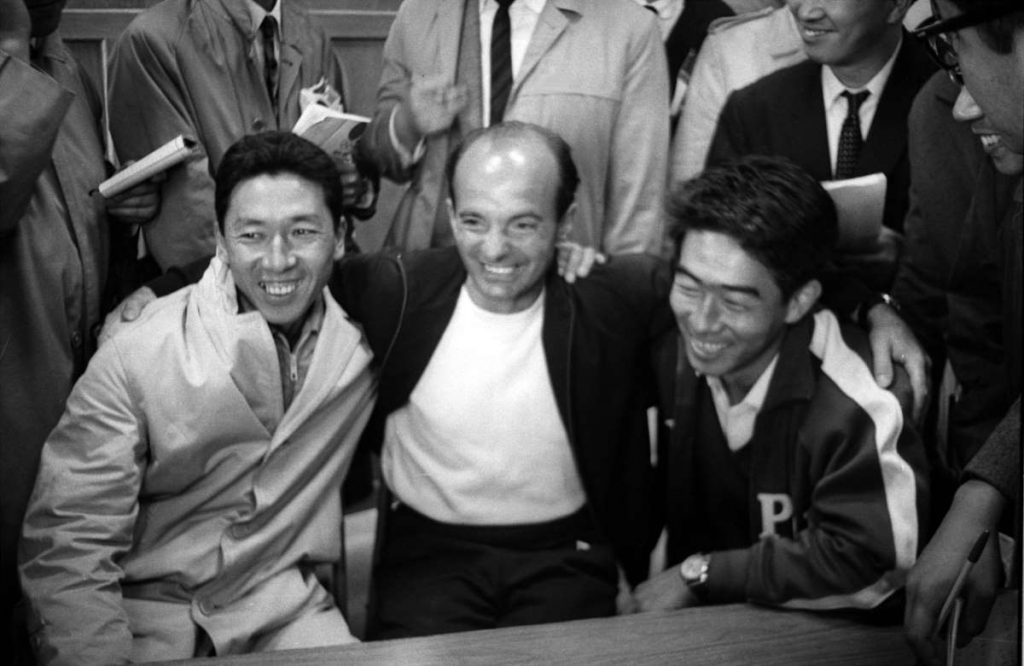 However, for the eight members of Japan's national team who are currently playing in Germany, going toe-to-toe with German footballers is an everyday thing.
For that reason, even though Germany dominated during the first half of the match, the Japan squad coolly analyzed the situation. That made it possible for the Samurai Blue to turn the game around in the second half.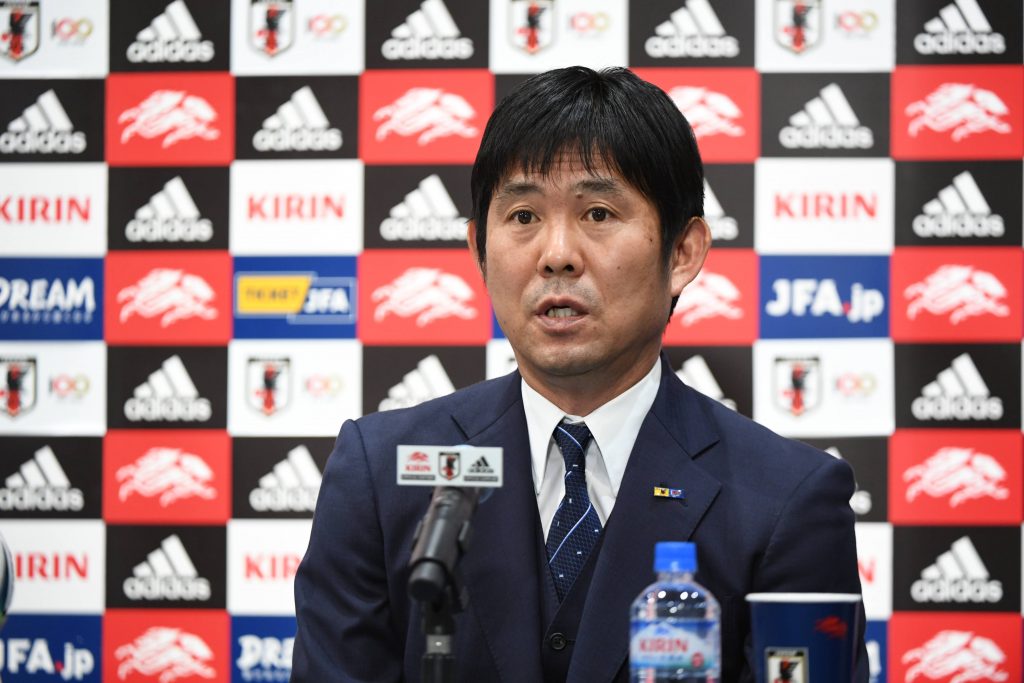 The Spirit of Dettmar Cramer Lives On
This victory also reflected the J.League's willingness to let young talent go abroad. League officials did not listen to concerns about the hollowing out of the domestic soccer scene. Instead, they retorted, "There are plenty of other great players who will come forward."
If they had clung to an insular mentality, then this happy day might never have arrived. Go out into the world. Challenge yourselves. That is the lesson we should draw from this epic victory.
Twenty-nine years ago in Doha, the capital of Qatar, Samurai Blue manager Hajime Moriyasu experienced a bitter tragedy as a player when Japan failed to qualify for the World Cup. Now Doha has become a scene of joy for him.
But his jubilation was fleeting, as Moriyasu calmly said, "Now I'm neither happy nor sad." All his players were equally subdued. Their message was: "That's only one win for us."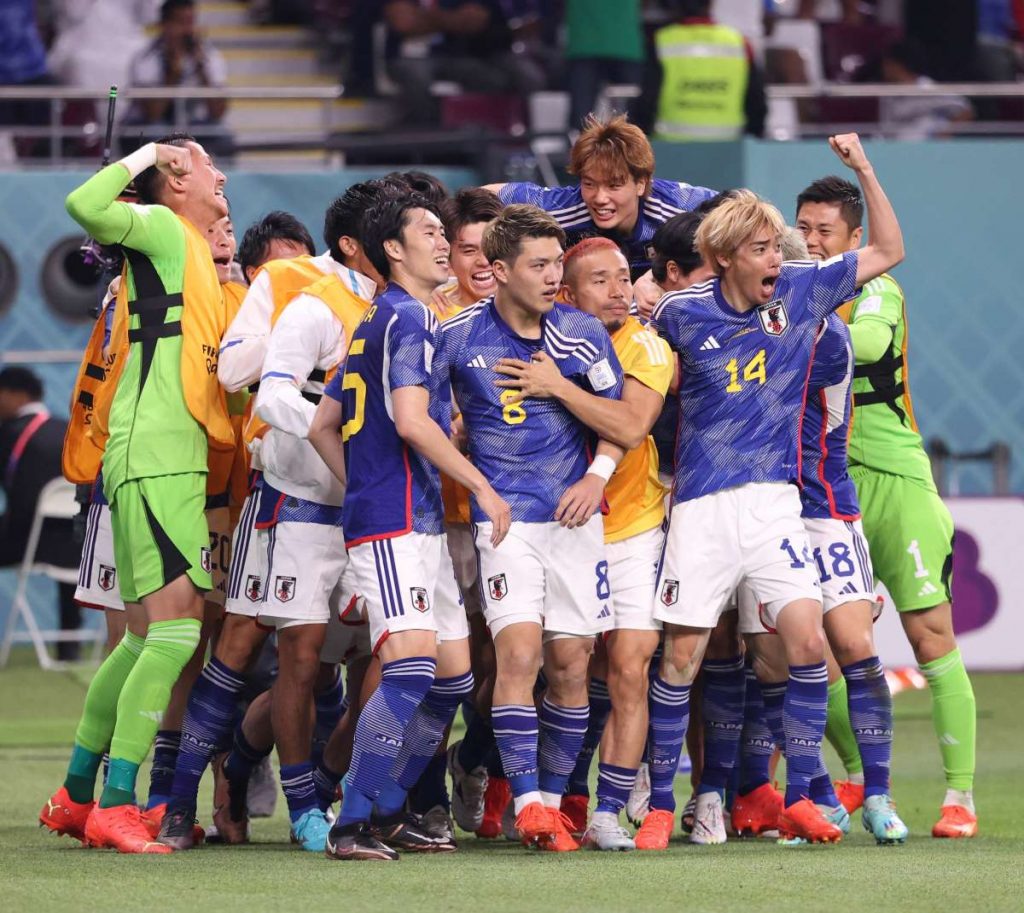 Among the sayings that the late Dettmar Cramer left behind is the following: "The whistle signaling the end of the match is the starting whistle for the next match."
Cramer is gone. We are in a different period now. The day has finally arrived in which a Japan team bested a German team in World Cup competition. But the spirit of Japanese football's greatest benefactor lives on.
That too is very much a part of the grandeur of this World Cup drama.


RELATED:
(Read the editorial in Japanese at this link.)


Author: Editorial Board, The Sankei Shimbun