Ex-B.League Player Slava Kravtsov Following the Horror of The Ukraine War from Spain
"Ukrainians are strong people, we help and support each other, and we are gonna fight for our freedom and for our lands" ーKravtsov, an Odessa native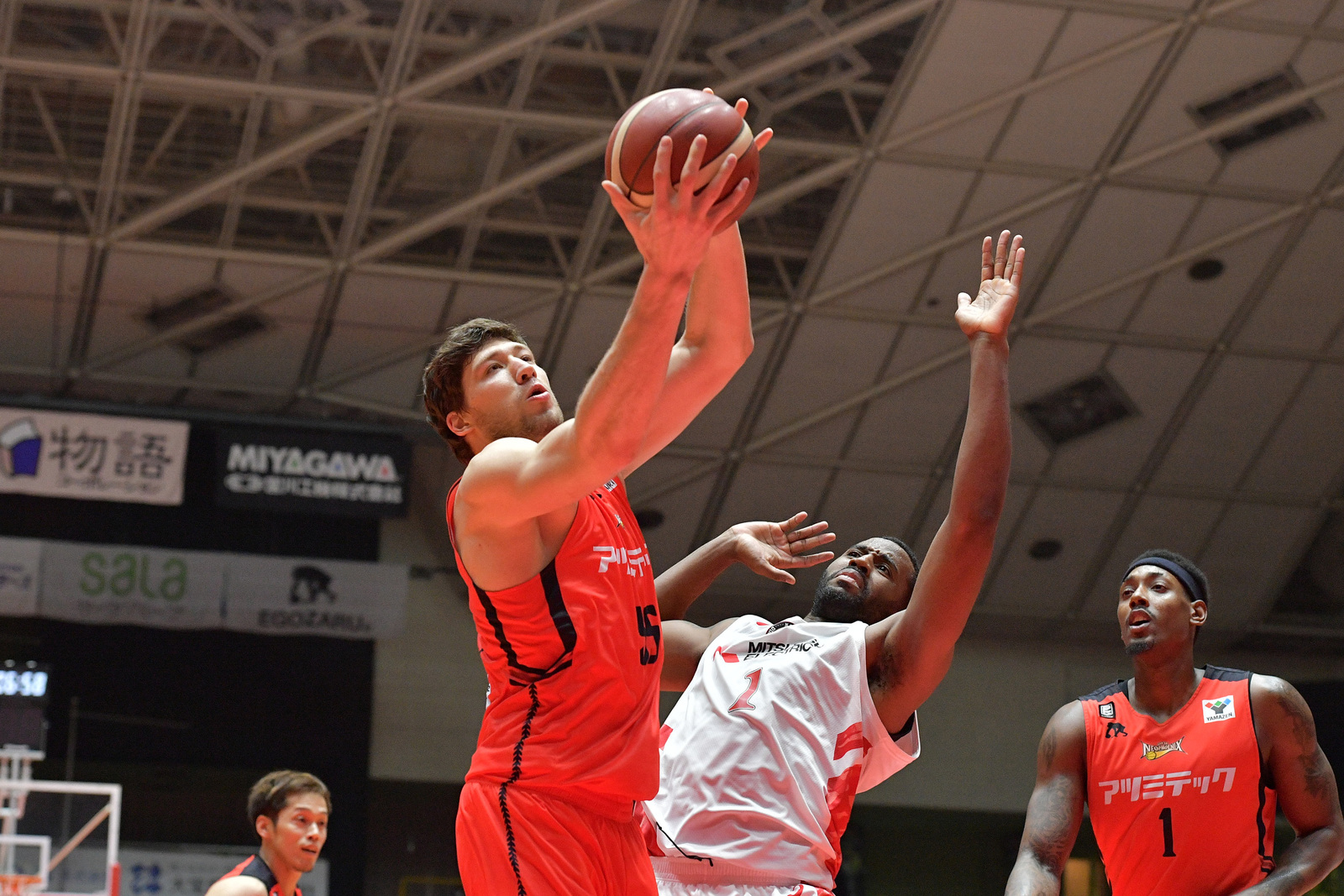 Just a few weeks ago, Slava Kravtsov's life was defined by normal routines, including games as a professional and Ukraine national team basketball player.
Russia's invasion of his homeland has transformed Kravtsov's life. Instead of focusing on basketball tactics, the former NBA player is now in constant contact with family and friends in Ukraine.
The 212-cm big man came off the bench in Ukraine's 2023 FIBA World Cup European qualifier Group G match against Spain on February 24 in Cordoba, Spain.
Spain defeated Ukraine 88-74, improving to 3-0 in group play. Ukraine slipped to 1-2. Since that game (the same day that Russia began a full-scale military invasion), Kravtsov, who played for the B.League's San-en NeoPhoenix in 2019-20, and the national team have remained in Spain.
In an interview conducted via Instagram over the weekend, Kravtsov, an Odessa native, told JAPAN Forward about his daily life and concerns about his homeland.
"I am talking to my family and my friends all over the Ukraine, basically I'm on my phone for 15 hours a day, checking news and calling all the people I know there," said Kravtsov, whose parents still live in his hometown.
"Everyone is scared. So many people use the subway (underground) as a bunker. [An] airstrike hits every day, almost every hour."
Asked about the daily fight for survival in Ukraine, Kravtsov acknowledged that he is concerned about his extended family and compatriots.
"Almost all my family is with me in Spain, but a few who left there [evacuating in various places] have food and water," Kravtsov, who calls the Ukrainian capital Kyiv home, said on Sunday, March 6.
"We [are] receiving humanitarian support from European countries (food, water, medicine, etc). But some of the city is blocked and people said in 3-4 days there will be no more food available."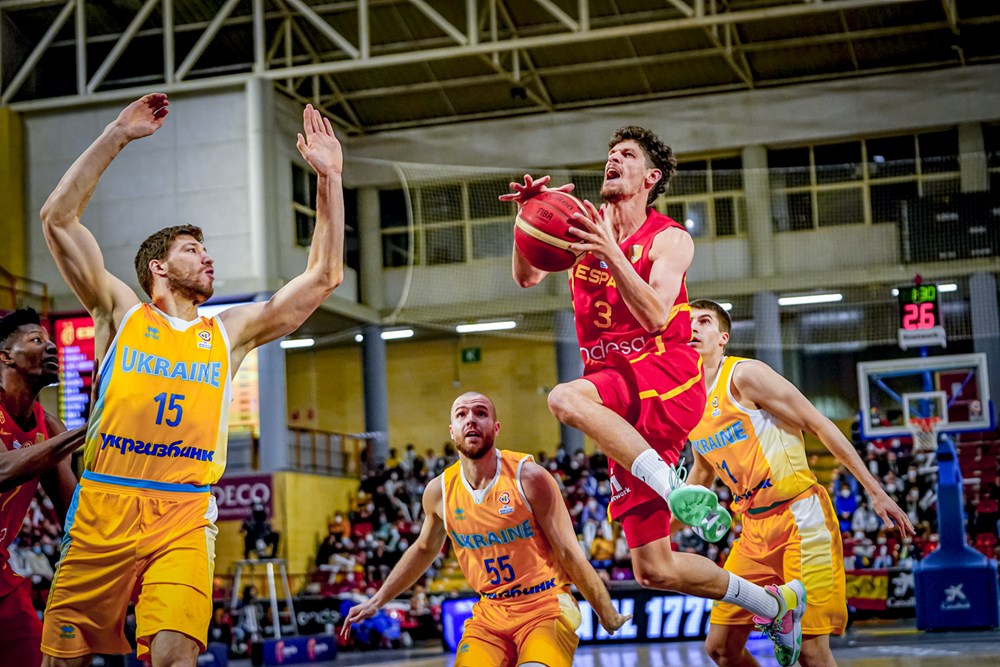 In Ukraine's latest FIBA qualifier, Kravtsov was limited to 4:09 of playing time, and he was whistled for one foul. The 34-year-old center is a four-time Ukrainian SuperLeague All-Star, and he played for Ukraine at the 2014 FIBA Basketball World Cup.
Kravtsov, who averaged 13.8 points and 7.5 rebounds in 12 games for the San-en NeoPhoenix in the pandemic-shortened 2019-20 campaign, said he has fond memories of his time living in Japan and playing ball in the B.League.
"It was a pleasure for me to play in Japan," he said. "I really like their culture, people all around and my teammates were super friendly. I traveled a lot on my days off, to see more of the cities and more of the country."
Turning to the most serious of matters ― war ― Kravtsov said Ukrainians are unified to defend their homeland.
"Ukrainians are strong people, we help and support each other, and we are gonna fight for our freedom and for our lands," Kravtsov told JAPAN Forward. "All the world supports us and is trying to help [in] any positive ways."
Kravtsov's professional career began in 2005 with BC Kyiv, for whom he played until 2010. He suited up for BC Donetsk from 2010-12. The NBA phase of his ongoing pro career lasted from 2012-14. He spent the first of those two seasons with the Detroit Pistons, then moved on to play for the Phoenix Suns. He averaged 2.2 points and 1.4 rebounds in 45 NBA games.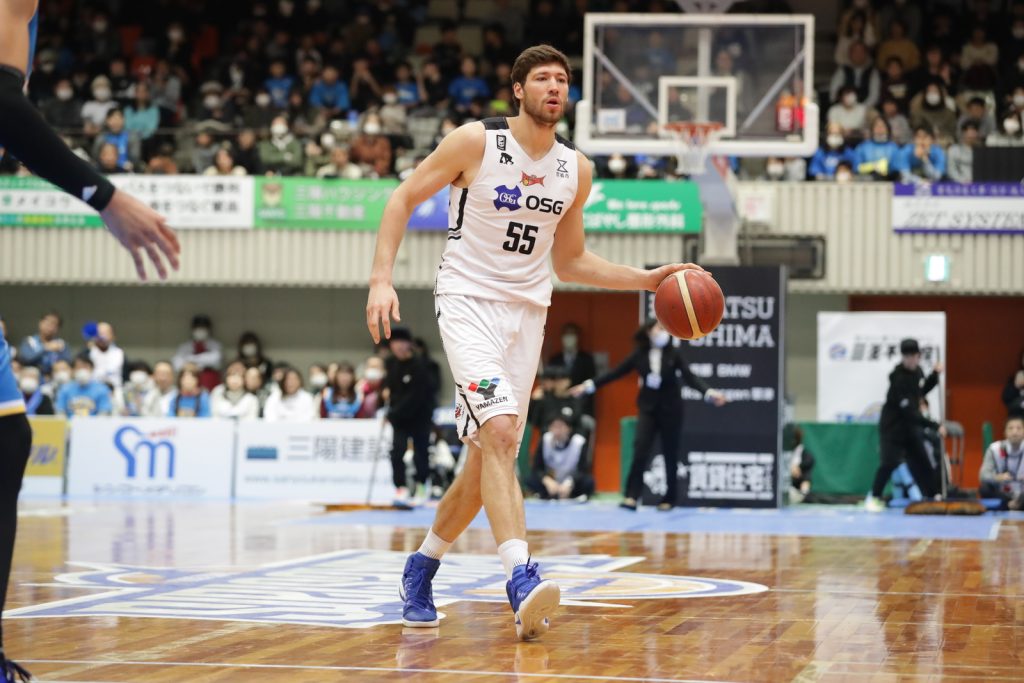 Since his time in the NBA, Kravtsov has played for a quartet of Spanish teams (Zaragoza, Valencia, Burgos and Fuenlabrada). He's also played in China (Foshan Long Lions), Turkey (Eskisehir) and Russia (CSKA Moscow) over the past eight years.
The current Ukrainian SuperLeague season was suspended due to Russia's invasion. Kravtsov appeared in 25 games for Basketball Club Dnipro, averaging 13.4 points and 6.0 rebounds. Dnipro (19-10) is in fourth place in the 12-team league.

For Kravtsov and the rest of the Ukrainian SuperLeague players, the season ended in an abrupt manner.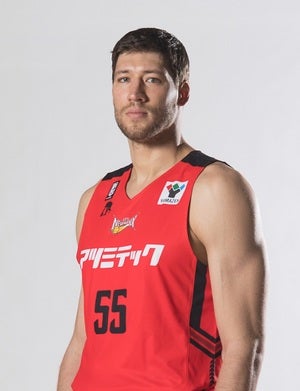 "Yes, after the first day of war, the league announced [plans] to stop the season," he confirmed. "I played amazing [this season], at that moment I was the best scorer of the team, best shot blocker and one of the best bigs in the league."
Asked if he would be joining a military unit, Kravtsov said he would be unable to get back into the country due to travel restrictions.
A Teammate's Perspective
After the aforementioned game against Spain, Ukraine center Artem Pustovyi summed up the experience of playing a game just hours after Russia's invasion.
"It must be the most difficult day of my life," Pustovyi was quoted as saying by Reuters. "We were all awake at 5 a.m. with the news about the war and the invasion."
Pustovyi continued: "Nobody could believe what is happening with our country. It is impossible to think about a game when you know your family is in pain, with your country's being bombed at the same time."
RELATED:


Author: Ed Odeven
Follow Ed on JAPAN Forward's [Japan Sports Notebook] here on Sundays, in [Odds and Evens] here during the week, and Twitter @ed_odeven.