Global Sports Community Punishes Russia for its Invasion of Ukraine
Russian teams and athletes have been isolated and sanctioned. Major events have also been moved out of Russia or canceled as the sports world takes a stand against military aggression.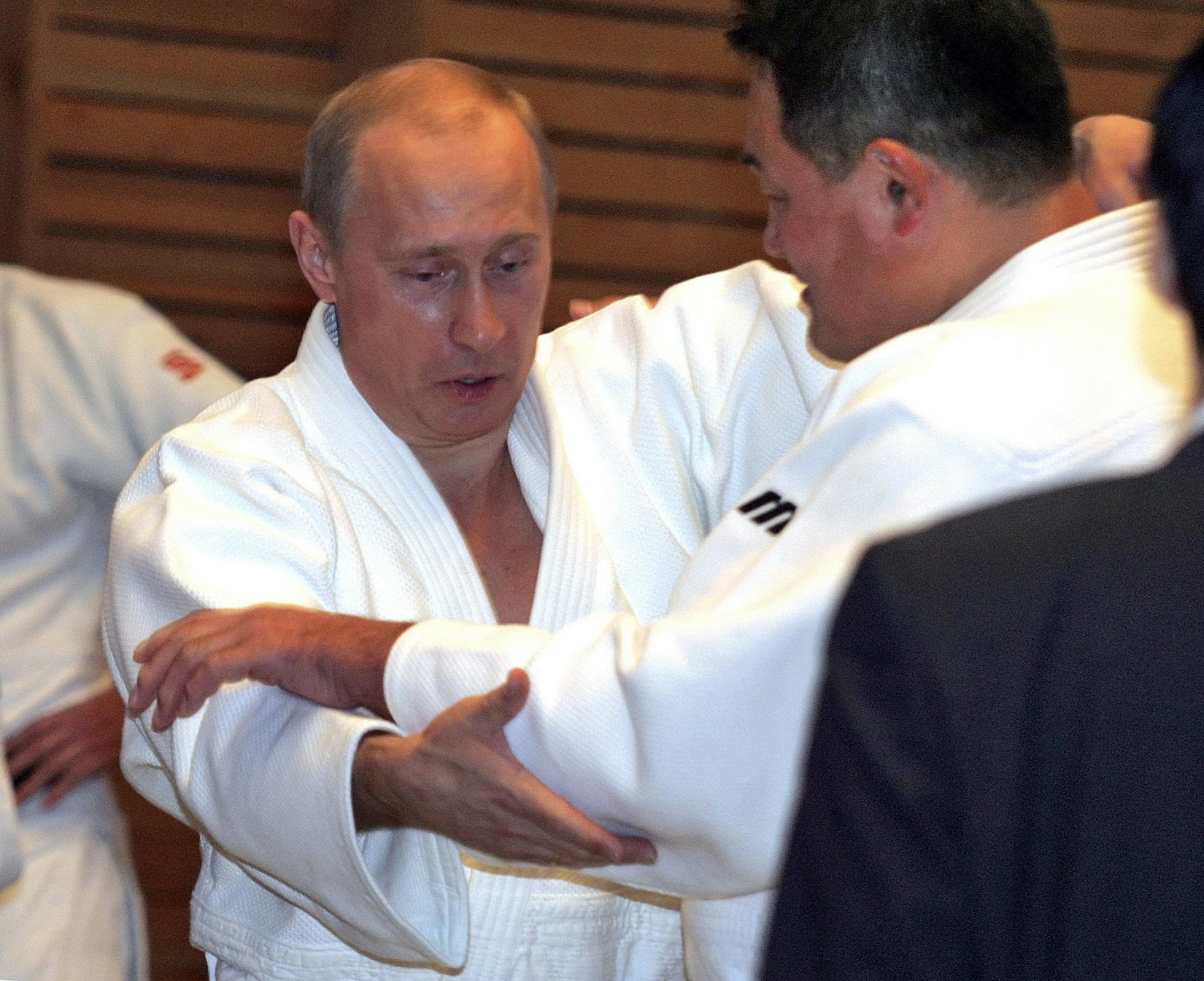 UPDATED at 9 PM on March 3.
The global sports community has firmly distanced itself from Russia in the days since Russian President Vladimir Putin ordered a military invasion of Ukraine.

Putin's war of aggression against Russia's neighbor has led to sanctions from the International Olympic Committee, World Rugby, Formula One, FIFA and UEFA, among others.
As the military conflict in Ukraine entered its second week, the International Olympic Committee issued a call for sports organizers and governing bodies to penalize Russia and its military ally Belarus, citing a breach of the Olympic truce.
The IOC released a statement on Monday, February 28 saying it "strongly urges International Sports Federations and organizers of sports events worldwide to do everything in their power to ensure that no athlete or sports official from Russia or Belarus be allowed to take part under the name of Russia or Belarus. Russian or Belarusian nationals, be it as individuals or teams, should be accepted only as neutral athletes or neutral teams."
The IPC announced on Wednesday, March 2 that Russian and Belarusian athletes would be permitted to compete "as neutrals at the Beijing 2022 Paralympic Winter Games. They will compete under the Paralympic flag and not be included in the medal table."
A day later, the IPC reversed its decision and said that Russian and Belarusian athletes can't participate at the Beijing Paralympics, which get underway on Friday, March 4. The decision was explained this way: Multiple NPCs (National Paralympic Committees), teams and athletes now threatening not to compete, jeopardizing the viability of the Beijing 2022 Paralympic Winter Games. [The] situation in the athlete villages is escalating and ensuring the safety of athletes has become untenable."
In a detailed explanation, IPC President Andrew Parsons spoke about the decision to bar athletes from the Russian Paralympic Committee and the National Paralympic Committee of Belarusian from competing at the Beijing Paralympics.
"To the Para athletes from the impacted countries, we are very sorry that you are affected by the decisions your governments took last week in breaching the Olympic truce," Parsons said. "You are victims of your governments' actions.
"Athlete welfare is and always will be a key concern for us. As a result of today's decision 83 Para athletes are directly impacted by this decision. However, if RPC and NPC Belarus remain here in Beijing then nations will likely withdraw. We will likely not have a viable Games. If this were to happen, the impact would be far wider reaching.
"I hope and pray that we can get back to a situation when the talk and focus is fully on the power of sport to transform the lives of persons with disabilities, and the best of humanity."

World Rugby Issues Ban on Russia, Belarus
Embracing the IOC's message, World Rugby's executive council banned Russia and Belarus from all international events effective as of Monday, February 28.

A Russia-Georgia rugby clash on February 26 was postponed. Russia had also been penciled in two to play two more 2023 Rugby World Cup qualifiers in March against the Netherlands and Portugal. Both matches are now canceled.
"The decision has been taken with the interests of rugby's values of solidarity, integrity and respect at heart," World Rugby said in a statement

World Rugby also promised "full support to the rugby community" in Ukraine.
The British Olympic Association expressed similar sentiments on Monday: "We call on sports federations to ban athletes representing Russia and Belarus from competitions for the time being."

Meanwhile, FIFA, soccer's world governing body, on Monday updated its previously announced stance, which would have enabled Russia to play matches in neutral site venues as the "Football Union of Russia" sans the Russian flag and national anthem.


Now, organized sanctions by FIFA and UEFA, Europe's soccer governing body, have hammered out a new policy: a blanket ban of the Russia national team and all Russian soccer clubs from all sanctioned events.

Case in point: Spartak Moscow won't play RB Leipzig in Europa League round-of-16 tilts on March 10 and 17, and RB Leipzig will move on to the continental tournament's quarterfinals.

"Football is fully united here and in full solidarity with all the people affected in Ukraine," FIFA and UEFA announced in a joint statement. "Both presidents hope that the situation in Ukraine will improve significantly and rapidly so that football can again be a vector for unity and peace amongst people."

By all accounts, English Premier League club Manchester United is one of the most popular global sports teams, an iconic brand fueled by the team's prolific success on the pitch.

In light of the Russian invasion, Manchester United has ended its six-year £40m GPB (about ¥6.175 billion JPY) sponsorship deal with Aeroflot, the Russian state-owned airline, it was recently announced. Eighteen months remained on the contract.

The EPL team's statement: "In light of events in Ukraine, we have withdrawn Aeroflot's sponsorship rights.
"We share the concerns of our fans around the world and extend our sympathies to those affected."

The Impact of Russia's Invasion
The UEFA Champions League final, scheduled for May 28, has been moved from St. Petersburg, Russia, to Paris, it was announced on February 25.

The Champions League final is the biggest game on the European club soccer calendar each year.
UEFA summed up the decision by noting "the grave escalation of the security situation in Europe."

Formula One canceled the 2022 Russian Grand Prix, which was set to be held on September 25 in Sochi. Istanbul is considered a replacement site, according to published reports.

The F1 announcement was also made on February 25, less than 24 hours after Putin's invasion began.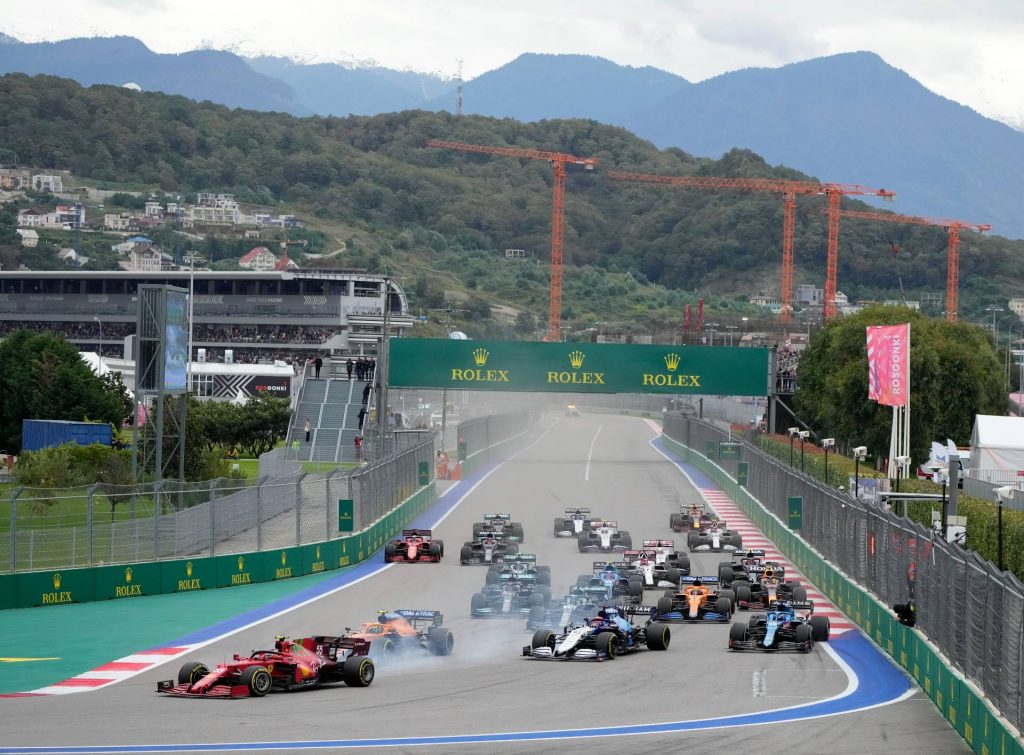 "The FIA Formula One World Championship visits countries all over the world with a positive vision to unite people, bringing nations together," read a statement. "We are watching the developments in Ukraine with sadness and shock and hope for a swift and peaceful resolution to the present situation.
"On Thursday evening Formula One, the FIA, and the teams discussed the position of our sport, and the conclusion is, including the view of all relevant stakeholders, that it is impossible to hold the Russian Grand Prix in the current circumstances."

There have been amplified voices calling to exclude Russian athletes (many of whom are top medal contenders) from the World Figure Skating Championships in Montpelier, France, at the end of March and the World Athletics Championships in Eugene, Oregon, in July.

On Monday, the International Skating Union announced that with immediate effect and until further notice, no skaters belonging to the ISU members in Russia (Russian Skating Union and the Figure Skating Federation of Russia) and Belarus (Skating Union of Belarus) shall be invited or allowed to participate in international ice skating competitions including ISU Championships and other ISU events."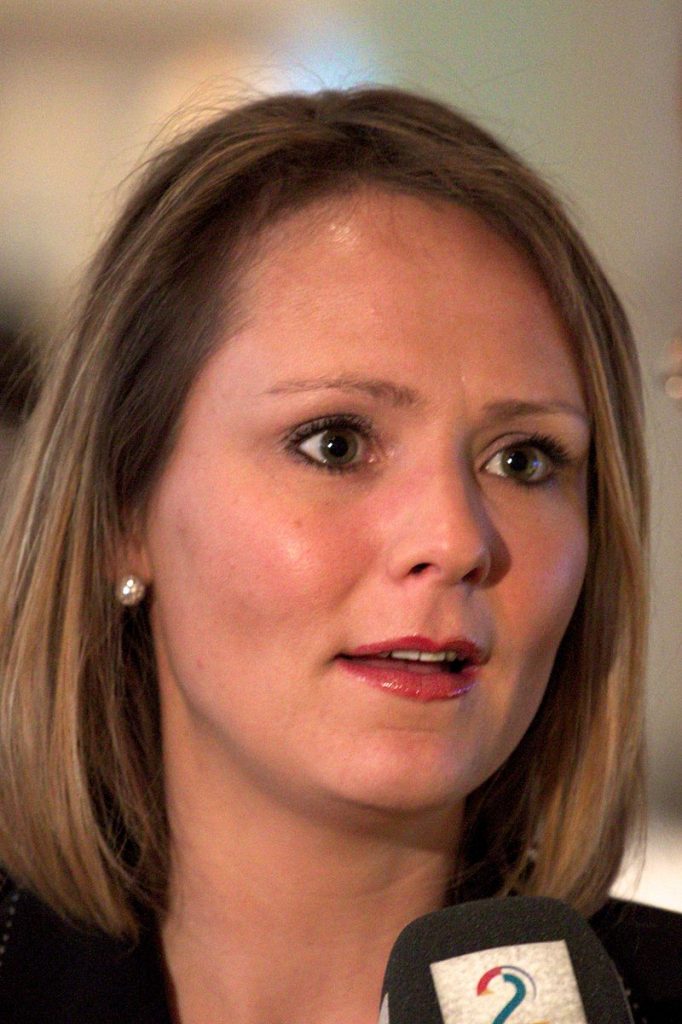 There could also be direct action from the Council of Europe. Former World Anti-Doping Agency vice president Linda Helleland, a Norwegian politician, plans to push for the Council of Europe to bar Russians from international sports events.

"We now witness brutal actions in the Ukraine. We can't let Russia get away with it again with no consequences," Helleland was quoted as saying by The Associated Press.
The International Ice Hockey Federation has banned all Russian and Belarusian teams from all of its competitions. In addition, it has pulled the 2023 World Junior Hockey Championships from Russia.

Individual Ukrainians and Ukrainian teams have also taken a stand.
For instance, the Ukraine men's foil squad boycotted a match against Russia at the Fencing World Cup in Cairo, BBC Sport reported.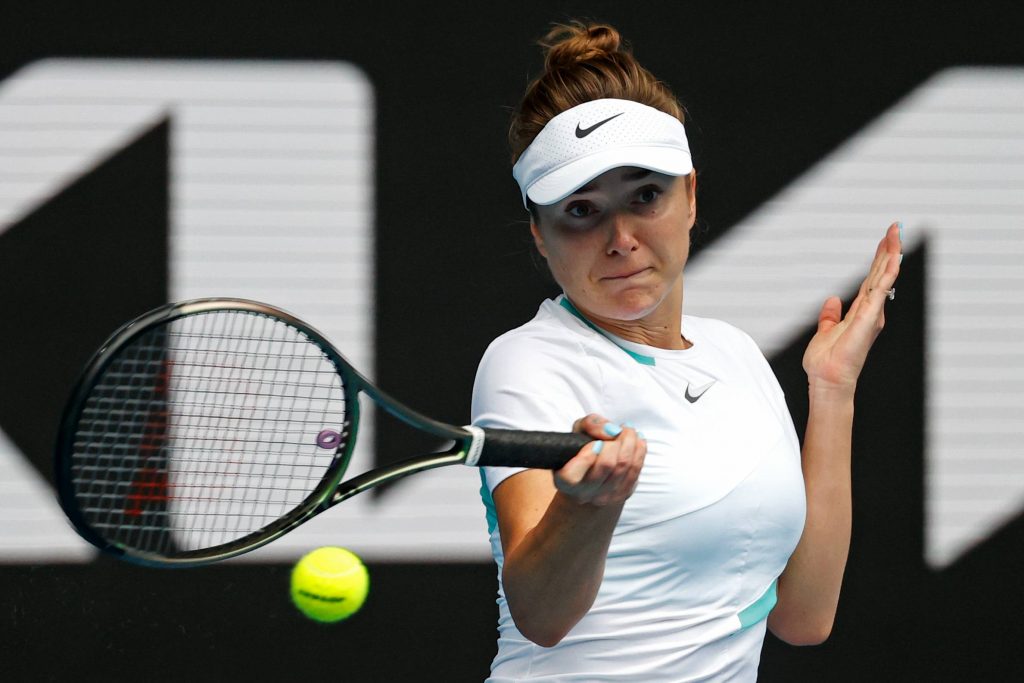 In addition, Ukrainian tennis player Elina Svitolina withdrew from a WTA Tour tournament in Monterrey, Mexico, on Monday. A day later, the former world No. 3 was to face Russian Anastasia Potapova.
Svitolina expounded on her position in an Instagram post:
I believe the current situation requires a clear position from our organizations: ATP, WTA, and ITF. As such, we ― Ukrainian players ― requested to ATP, WTA and ITF to follow the recommendations of the IOC to accept Russian or Belarussian nationals only as neutral athletes.
Will Russian Paralympians be permitted to compete in the Beijing Paralympics?
Expect clarity on that question as early as Wednesday, March 2, when the International Paralympic Committee convenes to consider the matter.
The Beijing Paralympics get underway on Friday, March 4. Around 70 athletes from the Russia Paralympic Committee were scheduled to compete as of February 28.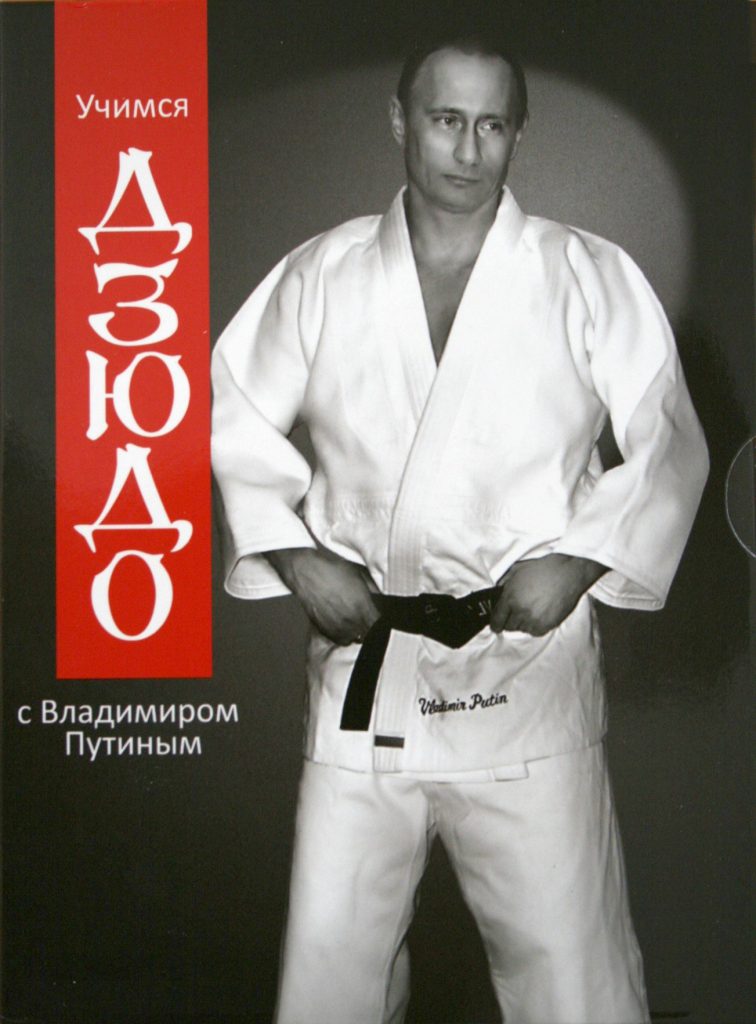 Putin Suspended by International Judo Federation
In related news, Putin, who has a black belt in judo, was on Sunday February 27 stripped of his honorary leadership posts by the International Judo Federation.

The IJF's terse statement reads as follows:

In light of the ongoing war conflict in Ukraine, the International Judo Federation announces the suspension of Mr. Vladimir Putin's status as Honorary President and Ambassador of the International Judo Federation.
The IOC has also stripped Putin of the Olympic Order, its most prestigious honor. He received the award in 2001.
Earlier, on February 25, the IJF announced the cancellation of the 2022 Grand Slam in Kazan, Russia, which was planned for May 20-22, 2022, saying: "We, the sports community, must remain united and strong, to support each other and our universal values, in order to always promote peace and friendship, harmony and unity."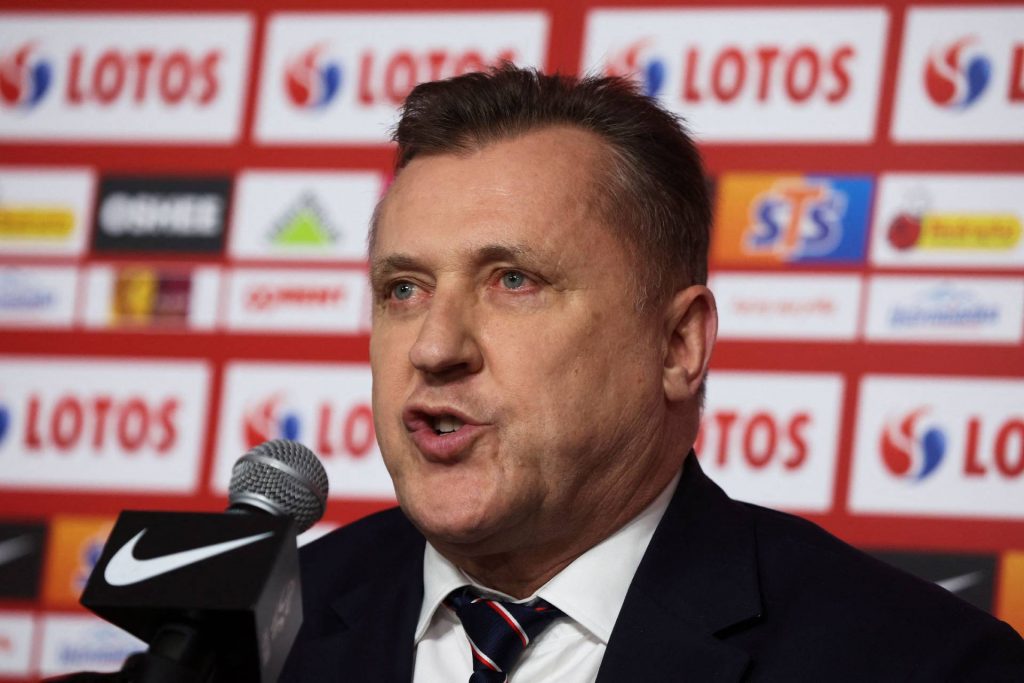 FIFA Faced Criticism
After the Russian invasion began, FIFA previously said it would not ban Russia from competition in World Cup qualifying.

But vocal criticism of the organization led to the aforementioned changed policy.
Initially, the FIFA Bureau, a top executive council made up of its regional confederation presidents, voted unanimously to permit the Russia national team's games to be held at neutral venues, but without the Russian flag and national anthem.

Cezary Kulesza, the president of the Polish Football Association, insisted Poland would have refused to play Russia in a World Cup playoff semifinal on March 24.

"Today's FIFA decision is totally unacceptable," Kulesza tweeted on February 27. "We are not interested in participating in this game of appearances. Our stance remains intact: Polish National Team will NOT PLAY with Russia, no matter what the name of the team is."

The FIFA calendar had the Poland-Russia winner facing Sweden or the Czech Republic on March 29 to determine which team claims the World Cup berth.

But just like the Poland Football Association, the Swedish Football Association announced over the weekend that its national team "will not play a possible playoff match against Russia ― regardless of where the match is played. The Federal Board also urges FIFA to cancel the playoff matches in March in which Russia participates," the Swedish Football Association said.

Russian Athletes Not Exempt
Elsewhere, the Norwegian Ski Federation is set to host cross-country skiing and Alpine skiing events this coming weekend ― World Cup Alpine skiing races and junior world championships for Nordic ski disciplines ― feature a who's who of international competitors. Russian skiers are not welcome to compete, the Norwegian Ski Federation has announced.
"The Norwegian Ski Federation's message to Russia and Russian athletes is crystal clear; we do not want your participation!" the organization said in a statement.

Because of Russia's invasion, the proper response is "international condemnation and sanctions," the NSF said, adding, "Sport is not detached from this and cannot remain passive to what is happening now."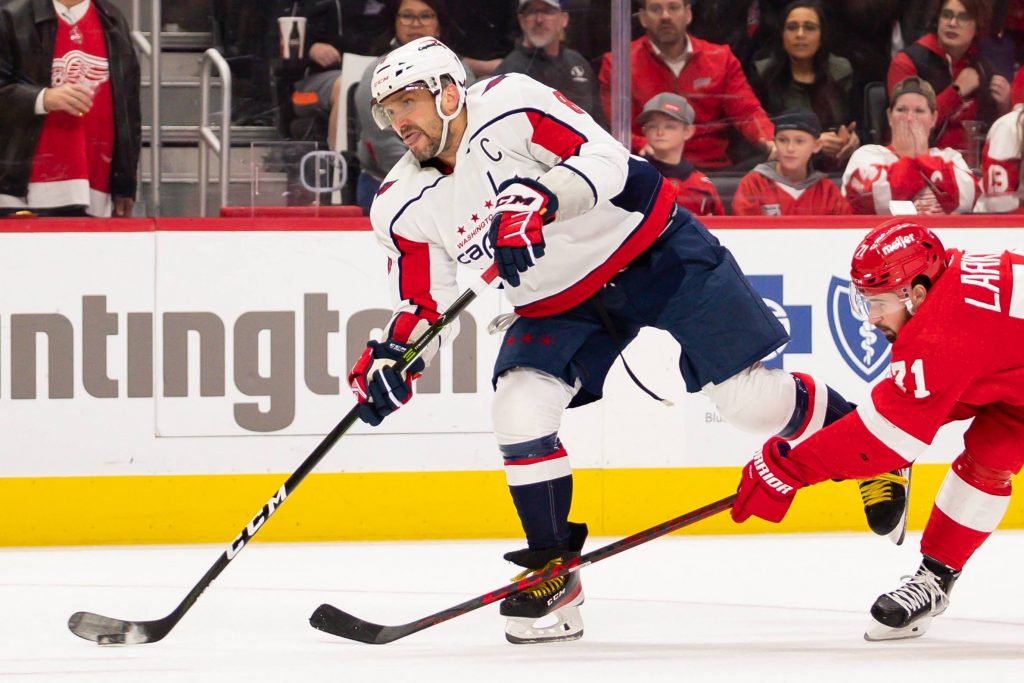 A Call for Peace
The above examples underscore the sports world's solidarity against war with Ukraine as the military conflict unfolds in Eastern Europe.
Meanwhile, Russian hockey superstar Alex Ovechkin of the Washington Capitals spoke out against the war last Friday after the NHL team's practice.
"Please, no more war. It doesn't matter who is in the war ― Russia, Ukraine, different countries ― we have to live in peace," he was quoted as saying by ESPN.


Author: Ed Odeven
Follow Ed on JAPAN Forward's [Japan Sports Notebook] here on Sundays, in [Odds and Evens] here during the week, and Twitter @ed_odeven.