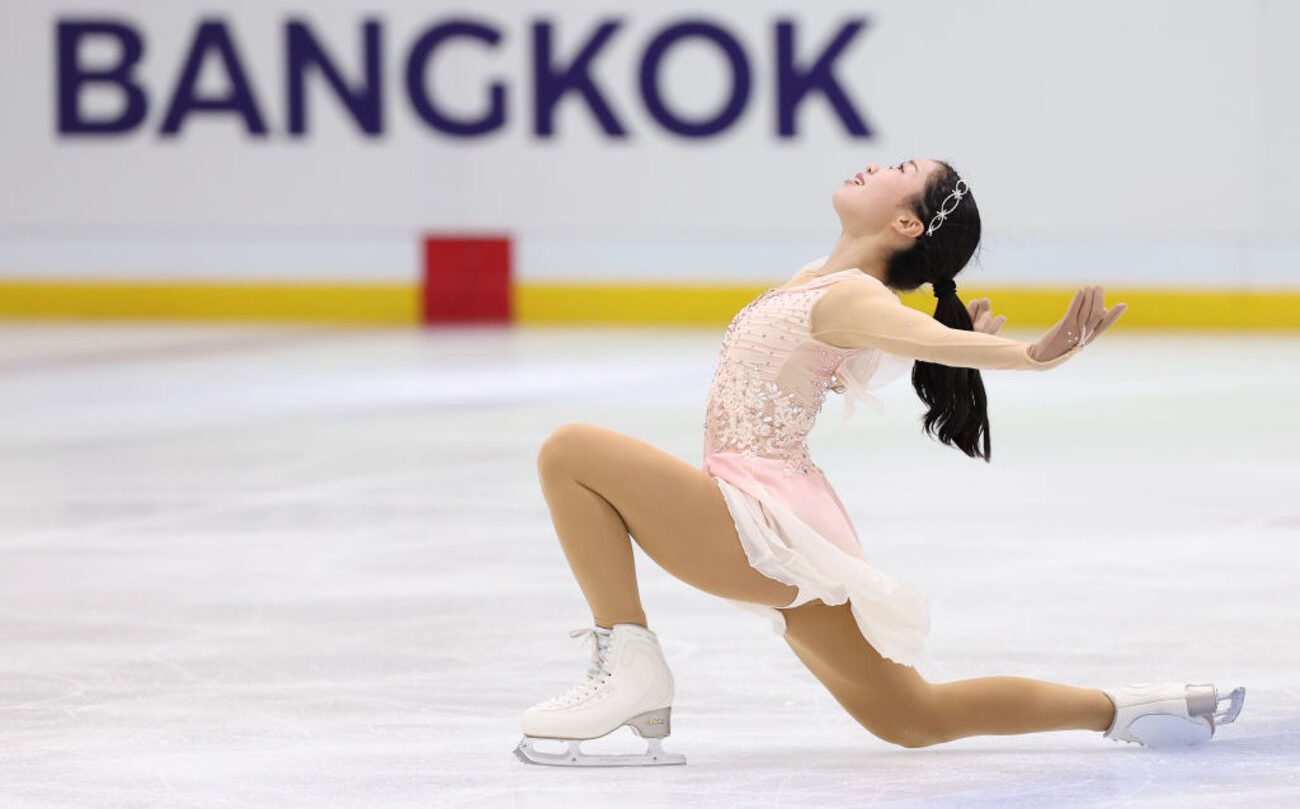 After dominating the Junior Grand Prix last season, Japan picked up where it left off with victories in both the women's and men's competitions at the season-opening JGP in Bangkok over the weekend of August 25-27.
World junior bronze medalist Ami Nakai captured the women's crown on Friday, August 25 with a narrow victory over South Korea's Yuseong Kim. Meanwhile, Rio Nakata edged France's Francois Pitot by just 0.15 of a point to claim the men's title on Saturday.

In other words, the song remains the same. Or so it seems.
Nakai won with a total score of 190.65 points, ahead of Kim who finished at 189.92. Kim's compatriot Heesue Han was third on 173.99, with Yo Takagi coming in fourth with 171.61.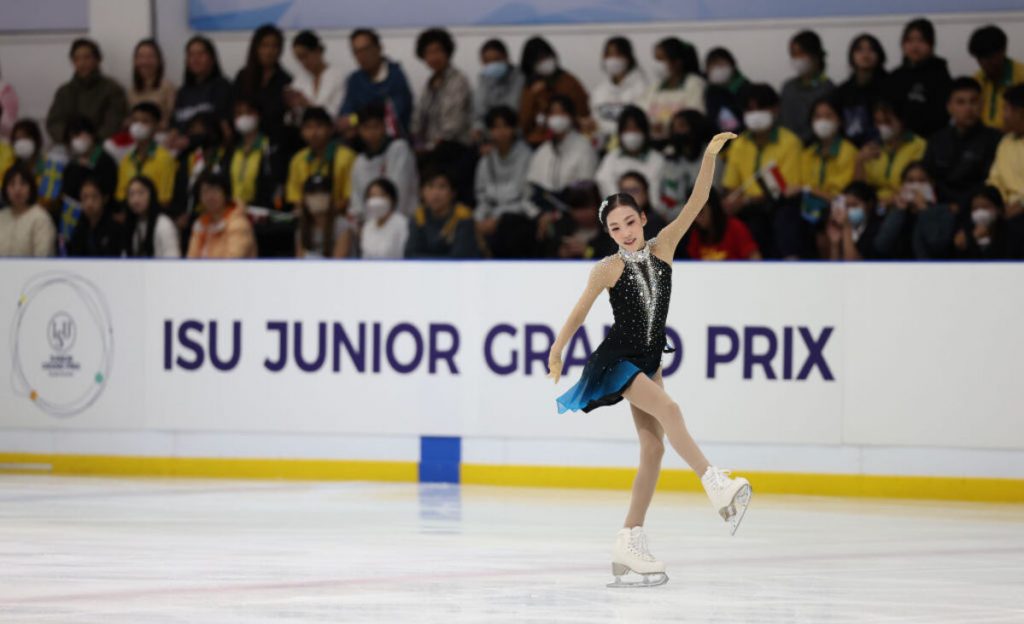 The 15-year-old Nakai prevailed despite a pair of mistakes in her free skate to "Glimmer of Faith" and "Only Hope" to hang on for the win. Nakai doubled her planned opening triple axel, then later landed a double axel and received no score for the repeated element. But she did land five clean triples and earn level fours on all of her spins.
The nearly 4.5-point lead that Nakai held over Kim after the short program proved crucial to her triumph, as Kim hit seven clean triples to win the free skate.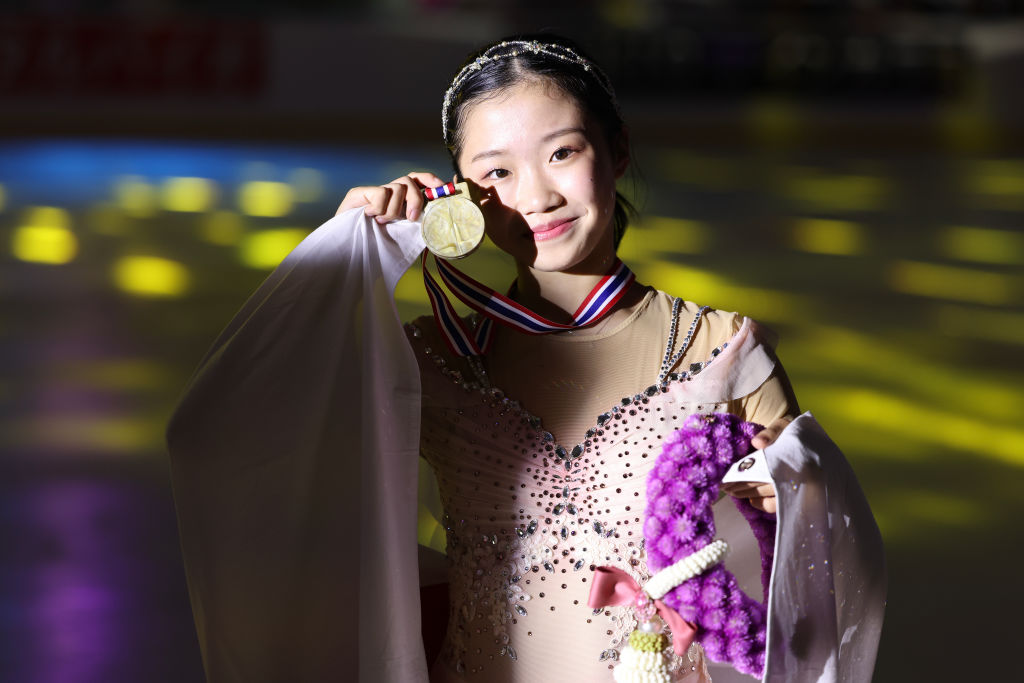 Nakai Aims to Improve Triple Axel
"I popped the first triple axel today, so I'm going to make sure to land it for the next Junior Grand Prix," Nakai told ISU JGP host Ted Barton in an interview after her win.
"After my first mistake, I tried not to concentrate on my emotions, but to focus on the rest of the program," Nakai added.
Barton asked Nakai what she will be working on ahead of her next JGP assignment in Istanbul (September 6-9).
"I am planning on practicing a lot so I can better my performance and work on landing the triple axel more often," Nakai stated.
Barton praised Nakai in his analysis after her free skate, saying, "Perfect focus to keep the program in order even after missing that triple axel. She had struggled with it all day long, [including in practice], but didn't let it bother the rest of the program."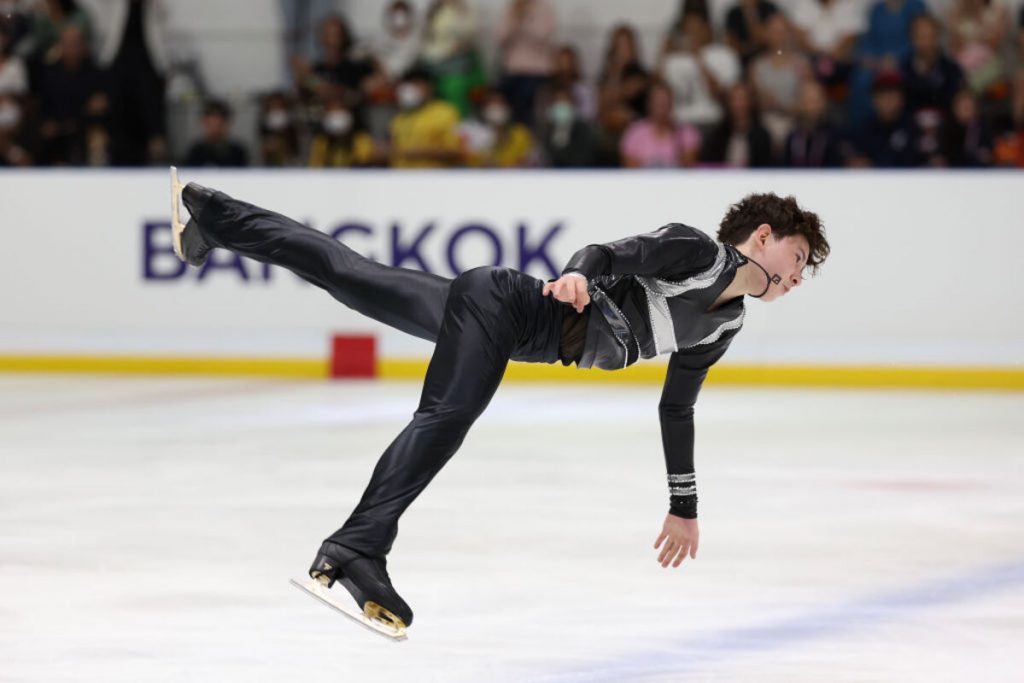 Nakata Pleased with Execution of Jumps
Nakata, who was born in Wales, vaulted from third place after short program to take the men's honors, sparked by his opening quad toe loop and five clean triples in his free skate to "Blunt Instrument" and "Writing's on the Wall," along with a James Bond theme.
He notched level fours on all of his spins.
"I felt so happy and a little bit of relief that I landed the quad and the triple axel," Nakata told Barton of his opening elements. "Because I landed the quad and the triple axel, I thought maybe I could win. But I had little mistakes, so I thought maybe second or third."
Barton also questioned Nakata, who will turn 15 on September 8, about his focus heading toward his next JGP (also Istanbul).
"I want to improve on my stamina," remarked Nakata, who was the first alternate for the JGP Final last season (December 2022 in Turin, Italy).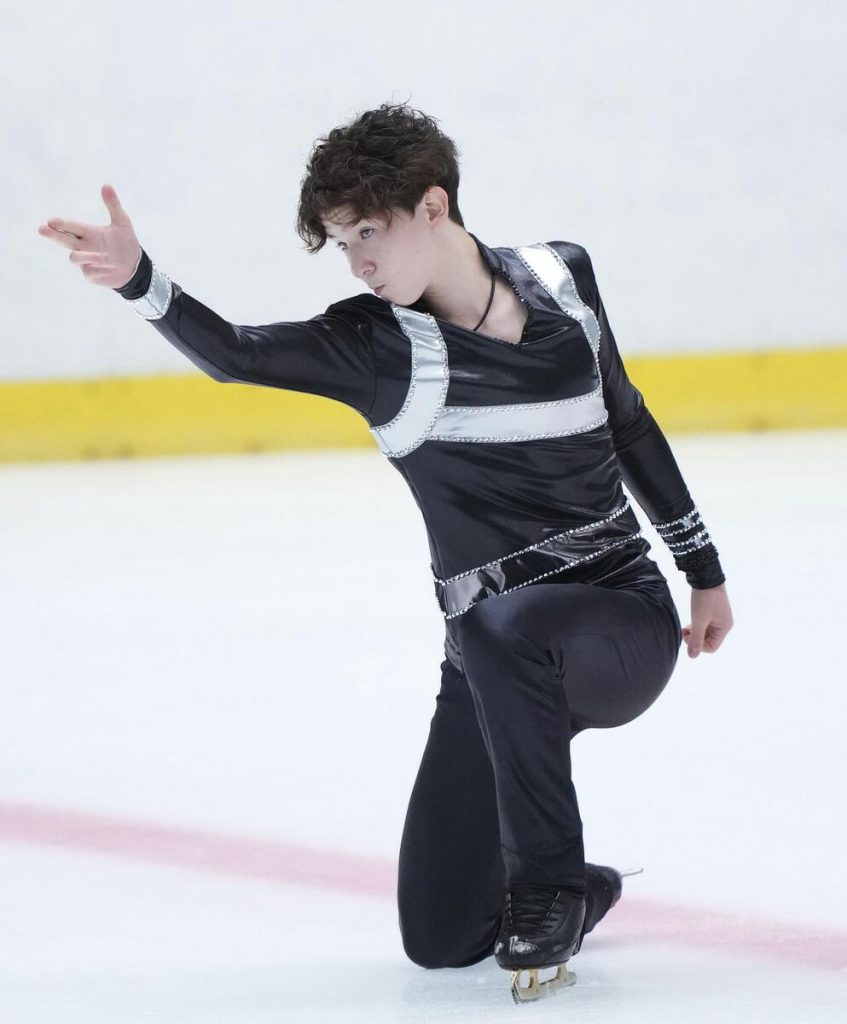 Nakata, who shattered his previous free skate personal best of 131.26 with a mark of 142.37, told Barton two-time world champion Shoma Uno is his favorite Japanese skater.
"Sometimes in the National Training Center I practice with him (Uno)," Nakata noted.
Mark Hanretty, the analyst on the webcast with Barton, liked the enthusiasm Nakata showed in his free skate.
"I love the fist pump on the landing of that glorious opening quad toe loop," Hanretty commented. "It shows his youth."

The analyst added, "It's not something we are used to seeing, the reaction mid-performance."
"He has only one speed ― full out," Barton observed after Nakata's free skate before adding, "he wasn't tired at all. Just incredible conditioning."
Junior Grand Prix Travels to Europe for Next Round
The second stop on the seven-event JGP circuit will take place in Linz, Austria (August 30-September 2). Haruna Murakami and Ayumi Shibayama will represent Japan in the women's event. Meanwhile, Haru Kakiuchi and Taiga Nishino are set for the men's competition.
Murakami and Shibayama will have a formidable task in competing against world junior silver medalist Jia Shin of South Korea, while Kakiuchi and Nishino will be going up against world junior silver medalist Naoki Rossi of Switzerland.
Japan will not have teams entered in either pairs or ice dance in Austria.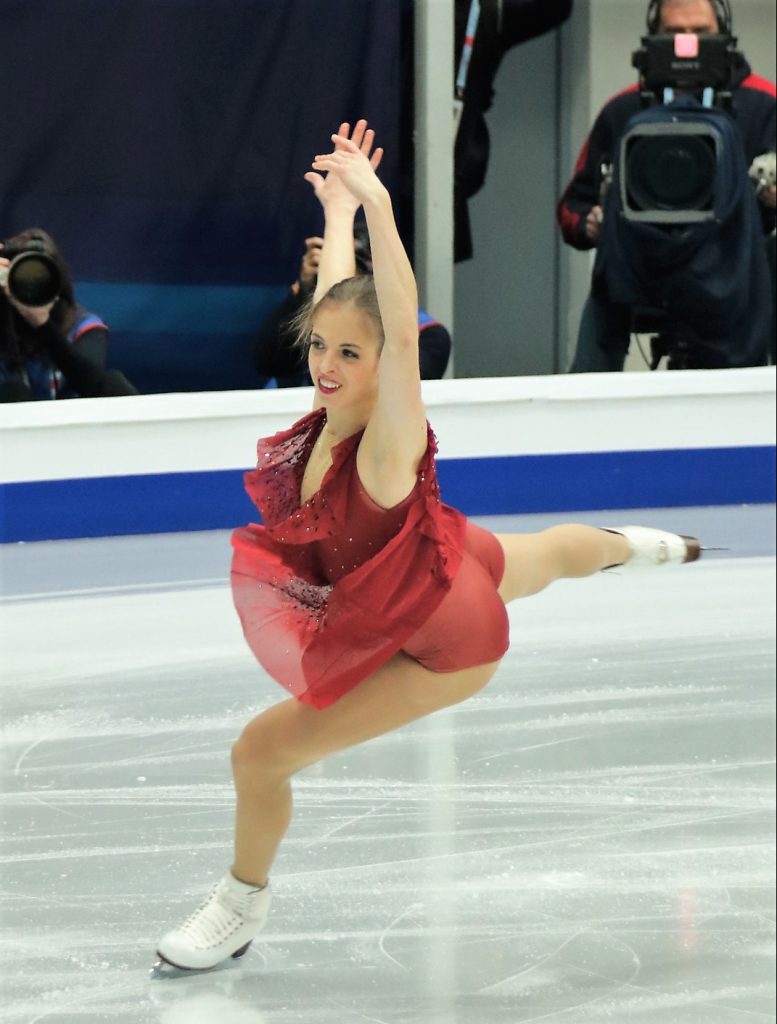 Kostner Joins Kagiyama's Team as Coach
On August 25, Nikkan Sports reported that Italy's Carolina Kostner, the 2012 world champion and 2014 Olympic bronze medalist, will coach Beijing Olympic silver medalist Yuma Kagiyama this season along with his father, Masakazu.
Kagiyama, who missed almost all of last season with a left ankle injury, worked with Kostner at a training camp in Italy in May. He is set to skate in the Challenger Series Lombardia Trophy (September 8-10) in Bergamo, Italy.
Choreography Comings and Goings
Legendary choreographer David Wilson is in Basel, Switzerland, this week for follow-up work with Kimmy Repond on her short program "Voila" and free skate "Freya" for this season. The 16-year-old Repond was the European bronze medalist last season.
Renowned choreo man Benoit Richaud traveled from his home base in Avignon, France, for US Figure Skating's Champs Camp in Las Vegas recently. The camp is an invitation-only affair for American skaters to prepare for the upcoming Grand Prix Series.
RELATED:
Check out the 2023-24 figure skating season schedule and assignments for Japanese junior and senior skaters on SportsLook.

Author: Jack Gallagher
The author is a veteran sports journalist and one of the world's foremost figure skating experts. Find articles and podcasts by Jack on his author page, and find him on X (formerly Twitter) @sportsjapan.