[ICE TIME] Illustrator Mika Matsuda Brings Personalities of Skaters to Life with Her Work
"Yuzuru Hanyu is my favorite skater. He was a big training point for me, because his face can be the most difficult to draw," the artist told Ice Time.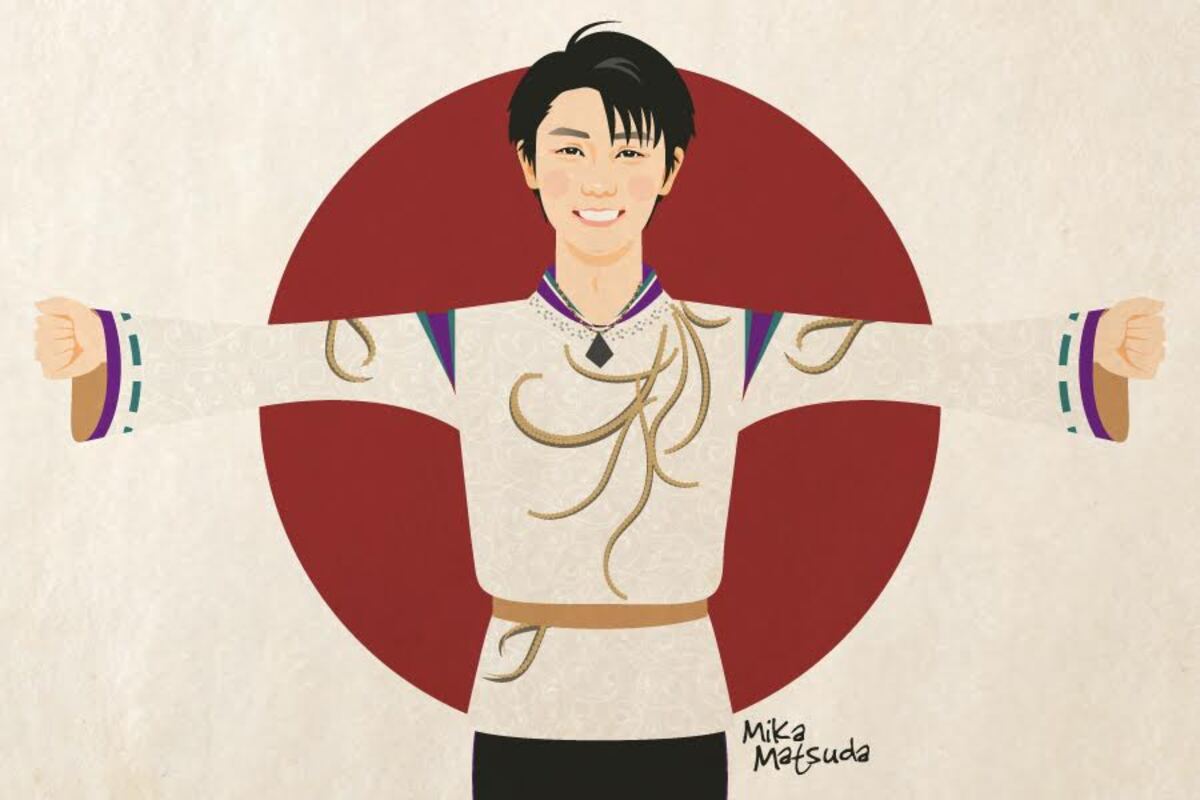 Best of Ice Time
Second of a special series of 3
This exclusive column delves into the work of gifted illustrator Mika Matsuda, whose colorful and vivid digital art of Japanese and foreign skaters has gained wide acclaim online over the years.
Published on jackfigure.com in May 2020, Matsuda opens up about her lifelong love of drawing and how seeing Mao Asada skate at the 2014 Sochi Olympics first inspired her to begin creating images of skaters.
Matsuda, who has a full-time office job, talked about working on her passion in her spare time and how two-time Olympic champion Yuzuru Hanyu is her favorite skater to depict. She uses special care when creating images of Hanyu, she explains in the interview.
A Love of Illustrating
Passion is everything in life.
Be it for work or a hobby, people need something that motivates or drives them.
Without passion, life can become mundane and monotonous.
Illustrator Mika Matsuda discovered her joy at an early age and is gaining attention in the global skating community for her excellent digital depictions of both Japanese and foreign skaters that are regularly seen on Twitter and Instagram.
In an exclusive interview with jackfigure.com, Matsuda discussed her background, drawings, and what attracts her to skating.
The 47-year-old Matsuda is a Tokyo native who has lived in Fukuoka since the age of 3. With a full-time day job as an office worker, she uses her time after work and on the weekends to create her attractive artwork.
"I have loved drawing since I was very young," stated Matsuda, who revealed that she has not had any formal education in art. She adds, "I attended a fashion design (dressmaking) vocational school, although I have never learned painting professionally."
I asked Matsuda about how she came to create art of skaters.
Her response was simple. "I first drew some pictures of Mao Asada during the Sochi Olympics," Matsuda recalled. Then she admitted: "I also drew comedians and other famous people."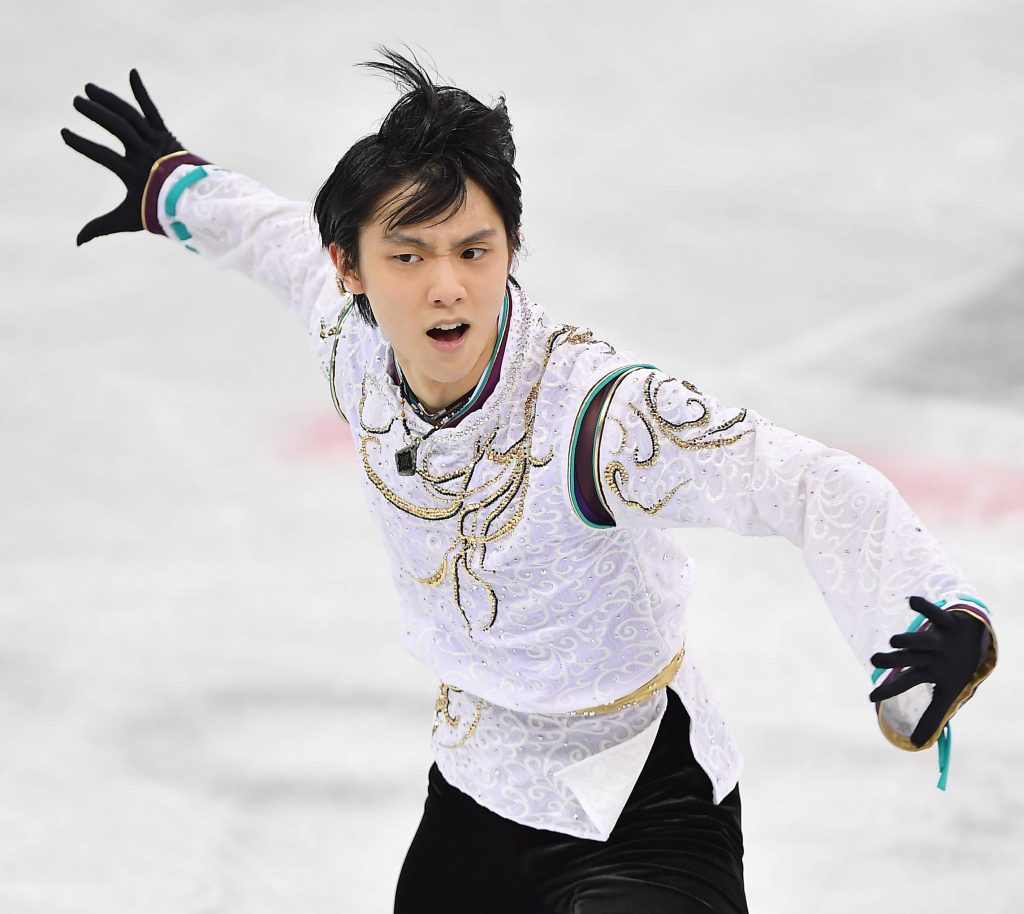 Hanyu's Success Increased Her Interest in the Sport
Matsuda noted that her interest in skating became more intense as she watched Yuzuru Hanyu win his second straight Olympic gold medal at the Pyeongchang Games in 2018.
A mother of two children (a son who is 22 and daughter who is 17), Matsuda admitted that she and her kids have never skated.
I wondered how much time is required to create one of her drawings.
"A fast drawing takes 20-30 minutes, but some skaters take longer, up to a full day," Matsuda declared. "I draw all of the photos digitally from the start, and I rarely do it by hand."

Delighted by Growing Interest in Her Work
The illustrator, who also does drawings for weddings and birthdays through her website, is pleased that her skating work is gaining more notice.
"I'm very happy about that," Matsuda commented. "My goal is to get my illustrations on official goods. For example, on keyholders and small merchandise. It would be nice if I could do something like that."
Surprisingly, Matsuda said she has not yet had a skater request her to draw their picture. With her popularity rising, that seems sure to change in the near future.
With her work appearing to be highly marketable, perhaps on shirts and hats for example, I wanted to know if she had greater aspirations moving forward.
"I don't have any plans to expand my illustrations into a book or exhibition," she stated, before adding: "I don't want to publish for money unless the skaters give me their approval."
Favorite Skaters to Sketch
Having drawn so many skaters over the past couple of years, I wanted to know which one Matsuda is most fond of.
"Yuzuru Hanyu is my favorite skater. He was a big training point for me, because his face can be the most difficult to draw," Matsuda commented. "I look very carefully at his photos. His expressions during his programs really differ. He has a wide range of facial expressions. He does not have a set facial expression that he is known for."
Matsuda pointed out that she was very cautious when drawing the living legend.
"His fans look at my Twitter feed closely, so I have to be careful with his illustrations," Matsuda remarked.

Drawing French and Russian Stars
When sketching foreign skaters, Matsuda identified two that she especially likes to depict.
"Gabriella Papadakis (French ice dancer) and (former Russian world champion) Elizaveta Tuktamysheva are two of my favorites," Matsuda said. "I have also drawn coaches like Eteri [Tutberidze] and choreographers like Benoit Richaud."
Then she added, "I enjoy drawing retired skaters like Evgeni Plushenko and Johnny Weir as well."
Matsuda enjoys watching skating in person when she gets the chance.
"I go to skating events when I can," Matsuda stated. "But it is difficult to get tickets."
My final question for Matsuda centered on what it is about skating that makes it more appealing to her than other sports.
"The charm of figure skating is it being a sport and an art," Matsuda noted. "All skaters are athletes and artists. I feel it is a beautiful competition."
Coming next: A look at designer Satomi Ito's passion for making innovative costumes for top skaters.


Author: Jack Gallagher
The author is a veteran sports journalist and one of the world's foremost figure skating experts. Find articles and podcasts by Jack on his author page, here on SportsLook, and find him on Twitter @sportsjapan.