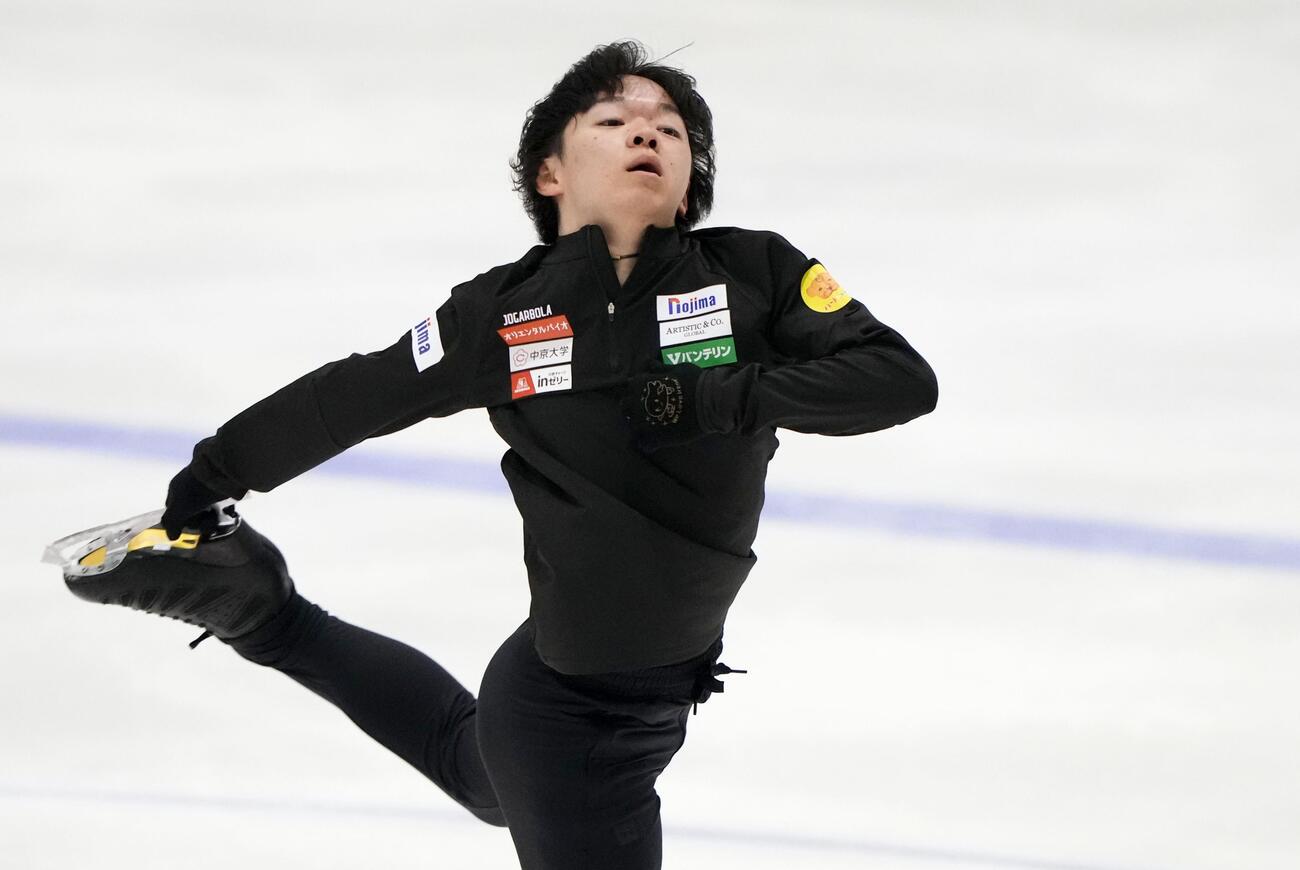 Japan's elite skaters officially started the new season at the annual training camp for seniors and invited juniors from July 6-9 at the Kansai Airport Ice Arena in Osaka. A total of 16 athletes (eight men, eight women) participated.
Two-time world champion Kaori Sakamoto set a lofty goal heading into the coming campaign while expressing confidence in her preparations.
"I aim to achieve three consecutive victories at the world championships and Japan nationals," the 23-year-old was quoted as saying by The Hochi Shimbun.

She added, "I think I succeeded in spending the offseason in a new way, [and] I maintained my motivation, stayed positive, enjoyed skating, and felt good both physically and mentally."
Sakamoto's drive for a third straight title is significant, because no woman has won three consecutive world crowns in more than 50 years. American Peggy Fleming, the gold medalist at the 1968 Grenoble Winter Olympics, was the last to achieve the feat from 1966-68.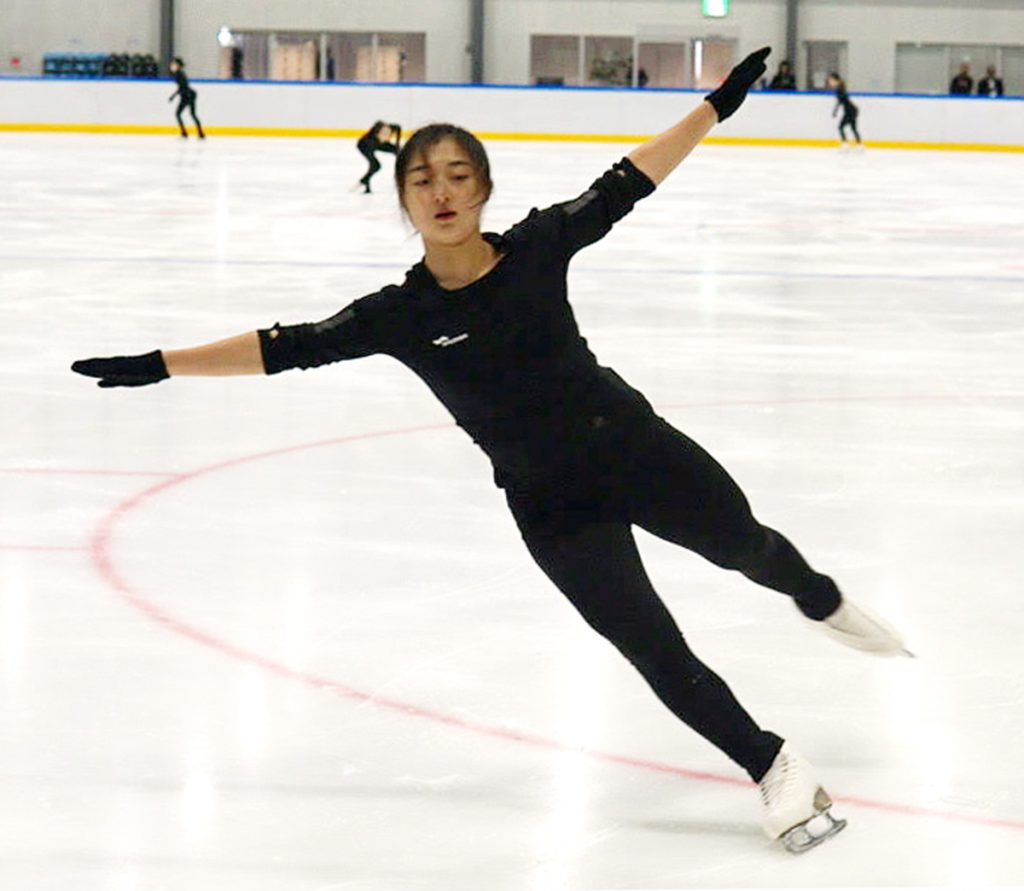 Sakamoto has been assigned to Skate Canada and Grand Prix Espoo for the GP season.
Beijing Olympic silver medalist Yuma Kagiyama also participated in the camp and indicated he was pleased to be back among his peers.
"After last season where I only participated in the Japan Championships, I was filled with smiles as I worked up a sweat with my friends and rivals," Kagiyama told media.
"It's been a long time since we've been together at training camp, and my motivation has increased. I can feel that I'm getting better after seeing my jumps and programs."
He then said, "I feel fulfilled."
Two-time world champion and three-time Olympic medalist Shoma Uno did not appear at the camp.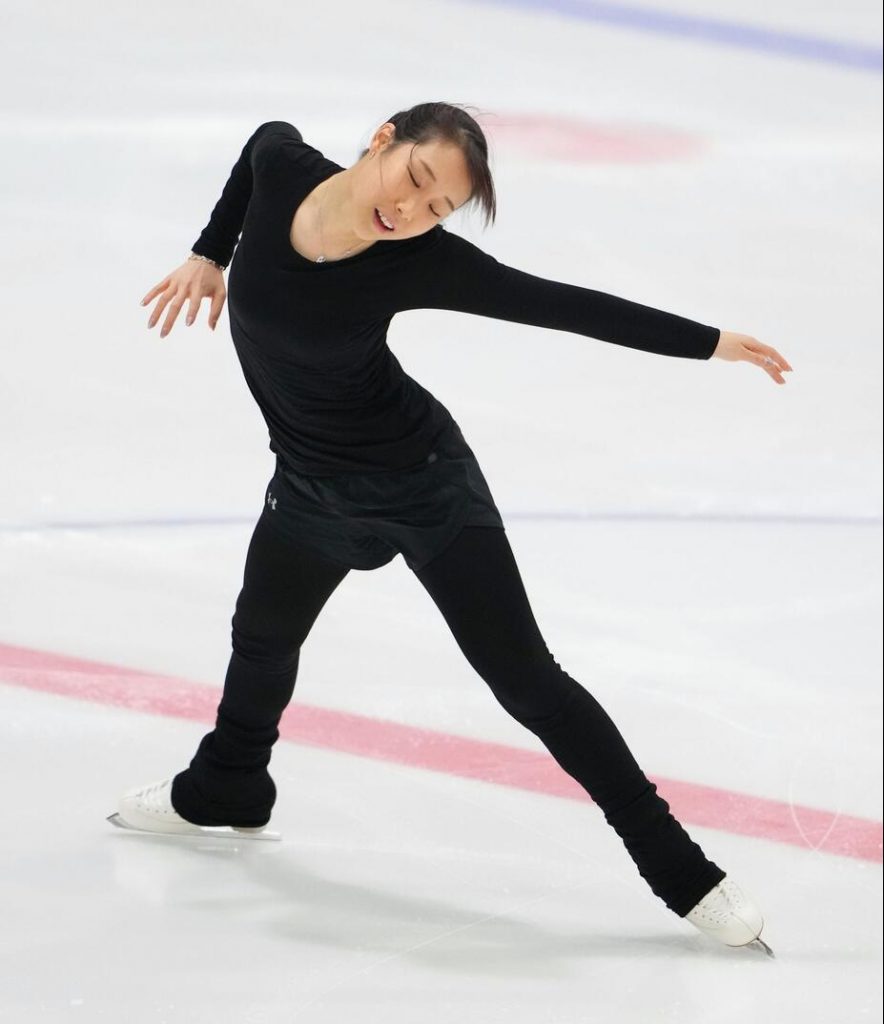 Mihara, Miura Reveal New Music for Free Skate
Grand Prix Final titlist Mai Mihara announced that her new free skate is "Jupiter" created by legendary choreographer David Wilson. The two have collaborated on many successful programs over the years.
"We talked directly about various things, and the program was arranged according to a fixed theme," Mihara remarked. "I want to do my best by making good use of what I have absorbed from various places."
World junior champion Kao Miura, who turned 18 in June, revealed that his free skate will be the theme to the anime "Attack on Titan."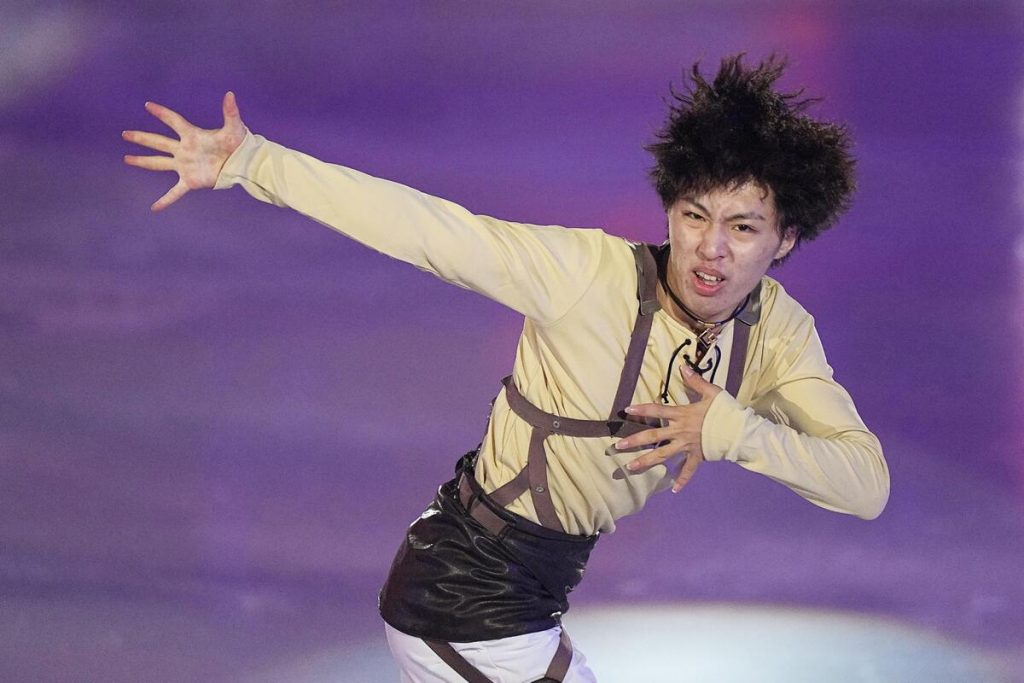 Choreographer Shae-Lynn Bourne suggested the music, Miura stated.
"She said, 'It might be fun and futuristic if you act in anime.' "
Miura, who announced that his goal this season is to win the Japan Championships, said he is committed to the program.
"I will fight with the intention of giving it my heart," Miura declared.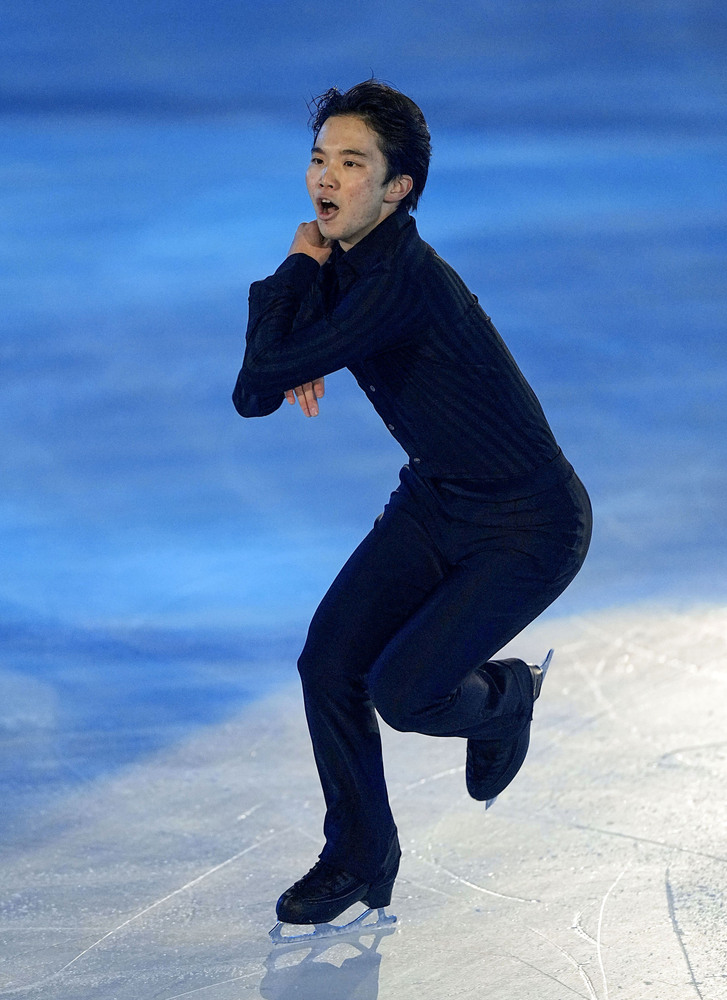 Insights from Other Skaters
Kazuki Tomono, who finished sixth at the world championships this past season, was the oldest skater taking part in the camp.
"I will dare to look at my weaknesses, aim to become a more complete skater, and challenge the new program," Tomono, who is 25, told Nikkan Sports.
World junior champion Mao Shimada talked about her new short program to Lady Gaga's "Americano."
"This program represents a strong and cool woman," the precocious Shimada told reporters. "The choreography (by Kaitlyn Weaver) was really good, so I like it too."
Shimada, 14, said it will be up to her to execute the program with flair.
"As good as the choreography is, if I don't express myself properly, it won't look good, so I will do my best," she commented.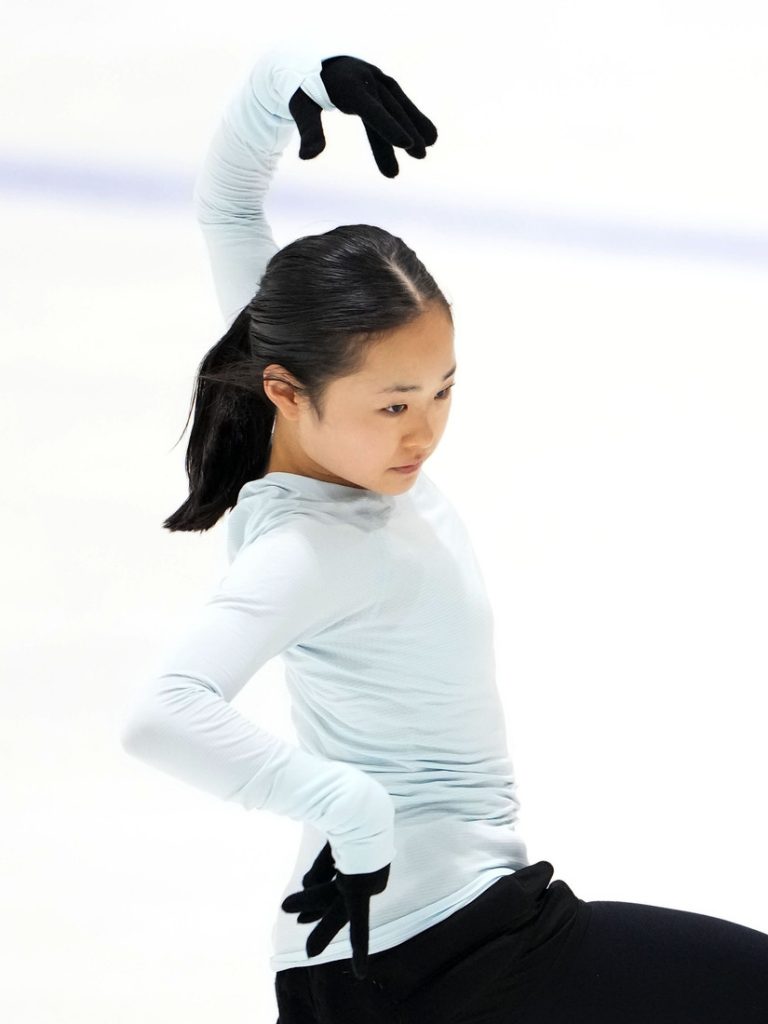 Wakaba Higuchi, who missed last season while recovering from a stress fracture to her right shin, is looking to return to her peak condition.
"I want to be able to compete at the top again," the 22-year-old commented.

Higuchi added, "I was able to skate [at the camp] while thinking that it was more fun than before."
Domestic Schedule Confirmed by JSF
The Japan Skating Federation confirmed the domestic lineup for this season's competitions on June 21.
Here's the schedule:
Junior Grand Prix
September 13-16 (Osaka – Kansai Airport)
Japan Open
October 7 (Saitama – Super Arena)
Japan Junior Championships
November 17-19 (Shiga – Kinoshita Kansei)
NHK Trophy
November 24-26 (Osaka – Ractab Dome)
Japan Championships
December 20-24 (Nagano – Big Hat)
Sotnikova Makes Interesting Revelation in Interview
Adelina Sotnikova, who won the gold medal over defending champion Yuna Kim at the 2014 Sochi Olympics in a controversial finish, raised some eyebrows with her recent comments on the Russian show "Otkrovenno's Tatarkoy."
Sotnikova appeared to indicate that a problem had arisen with one of her drug tests at some point that season when answering a question about Kamila Valieva's doping scandal. Chronicled by sports.ru, Sotnikova's quotes were translated into English on fs-gossips.com.
"Reflecting on the year 2014 when, after some time, they said that they found doping in my sample, and I was supposed to go to trial, and all of that was supposed to happen," Sotnikova was quoted as saying. "But then I was acquitted because they opened the second sample, and everything was fine with me."
RELATED:

Author: Jack Gallagher
The author is a veteran sports journalist and one of the world's foremost figure skating experts. Find articles and podcasts by Jack on his author page, and find him on Twitter @sportsjapan.