[ICE TIME] Nathan Chen Set for Final Event Before Battle with Yuzuru Hanyu in Beijing
The five-time reigning American champion returns to the ice after a long layoff due to the cancellation of the Grand Prix Final.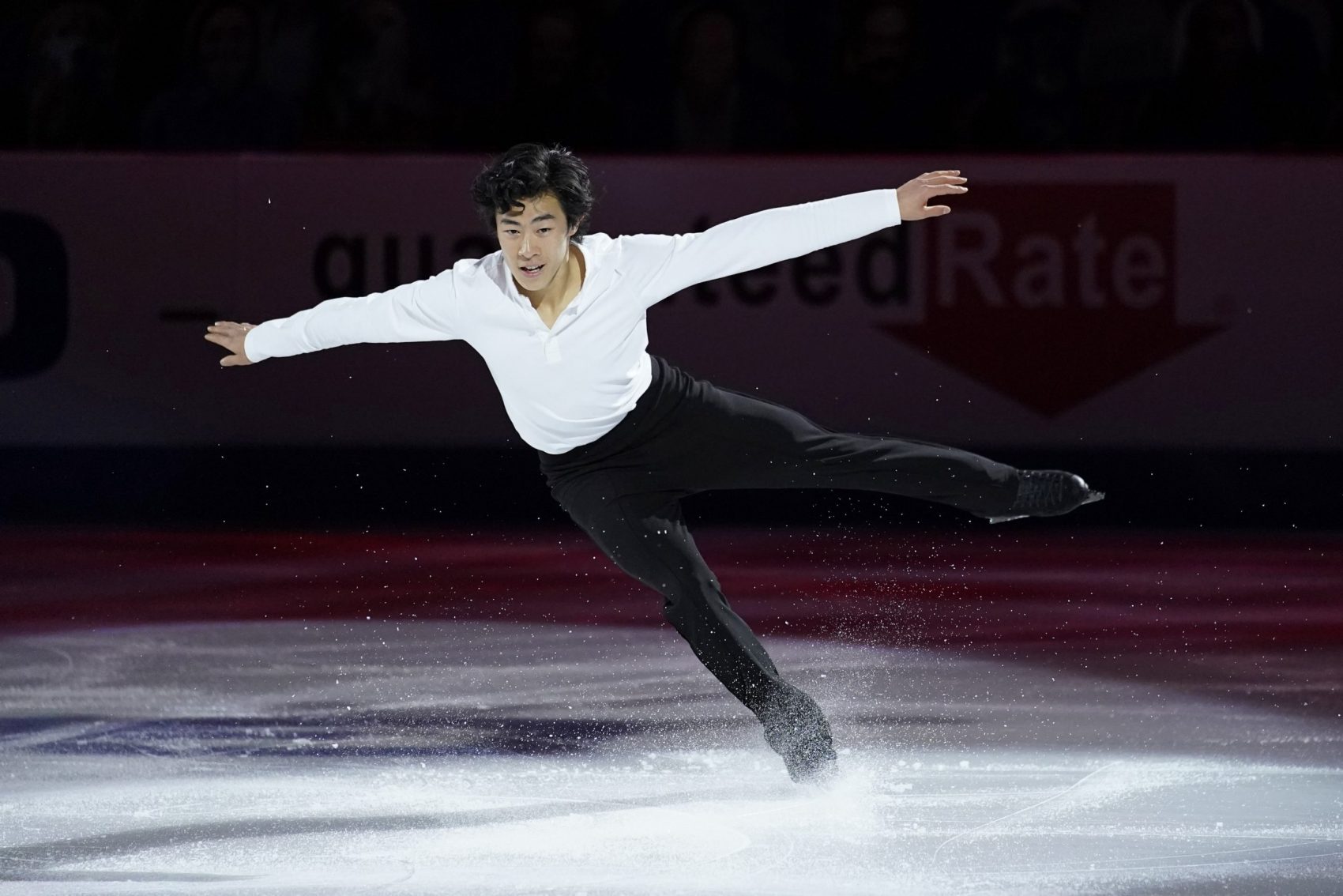 Three-time world champion Nathan Chen will enter his final competition the weekend of January 8-9, at the US Figure Skating Championships before his expected showdown with two-time Olympic gold medalist Yuzuru Hanyu at the Beijing Games next month.
Chen will be seeking his sixth straight US title in Nashville, Tennessee, where he will be the prohibitive favorite. Based on Hanyu's performance at the 2021 Japan Championships in Saitama in late December, Chen appears to be the only man who can stop him from capturing a third straight Olympic crown, a feat which has not been achieved in 94 years.
With the Grand Prix Final in Osaka canceled last month, Chen was left with only the US nationals to prepare before his meeting with Hanyu in China. The 22-year-old Chen spoke to the media recently on a conference call and talked about his quest to win the gold.
"I have had a pretty long period of training since Skate Canada up until now, but I'm looking forward to being able to compete again," Chen stated.
Chen was asked about how he has filled up his time in the past two months.
"In the past period of time I have just been playing around with different layouts with different programs I have done," Chen commented.
"I'm still playing around with different programs, but I really like the 2019-2020 programs (La Boheme, Rocketman)," Chen remarked.
"I never got the chance to compete with them at worlds because the season was cut prematurely. It does make sense to have the option to have these programs, and I really like the content," he explained, adding: "All the content that Shae (choreographer Shae-Lynn Bourne) has done over the past few seasons has been awesome, so a lot of fun stuff to play around with."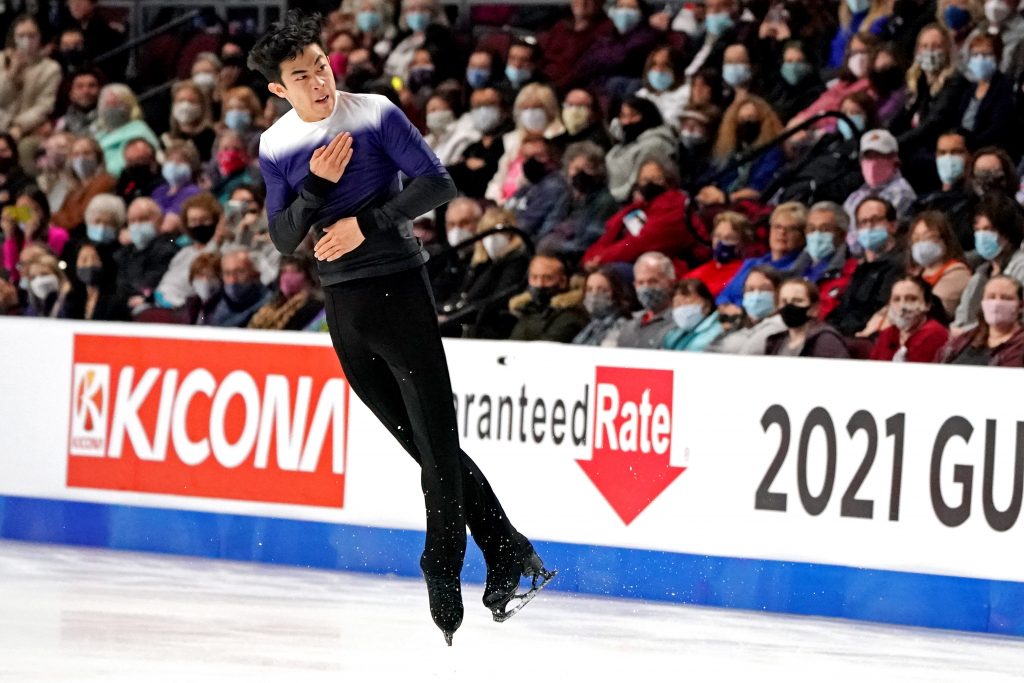 Chen implied he would use the older programs at the US Championships, but would not commit to those being his choices for the Olympics, leaving open the possibility he may spring a surprise there.
Chen said that he has talked with 2010 Olympic champion Evan Lysacek a few times about the pressure surrounding expectations and the Olympics.
"Sharing some of the worries or things that I've sort of dealt with over the past few years and kind of similar things he's dealt with, and just kind of framing perspectives around the Olympics, and how although it is an extremely meaningful event, whether you win, whether you lose, you're still going to go home and see your same friends and family," Chen remarked.
"You're still going to do the same sort of activities. One moment is not going to define the rest of your life," he reflected.
Chen admitted that he is uncertain of his plans after the Olympics.
"My future is still pretty undecided now, whether I want to continue [skating] or I don't," Chen noted. "It's still very much up in the air."
"I am looking forward to going back to school in August," added Chen, a Yale University statistics and data science major who took a break from school to focus on preparing for the Olympics. "Ultimately it will come down to whether I'm still enjoying it and what my goals are going to be in the future."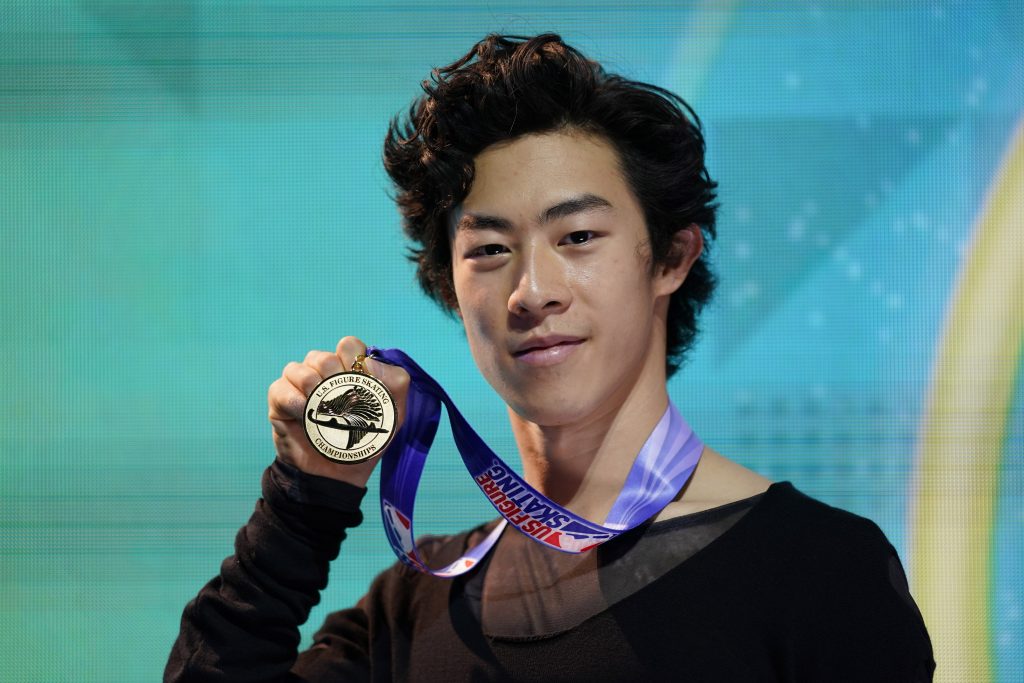 Chen acknowledged during the call that he had planned to watch Hanyu's performance at the recent Japan Championships.
"It will be exciting to watch how everyone is doing. Will that impact how I plan? Probably not," Chen stated. "But I think it is useful to have a sort of understanding of where everyone else is at."
Chen's primary competition at the US Championships will come from Vincent Zhou, who was sixth in Pyeongchang, and Jason Brown. Tomoki Hiwatashi, who came in third two years ago, withdrew on Thursday, January 6 with no reason given.
Legendary skater Dick Button was the last skater to win the American crown six consecutive years. He set the record that still stands with seven straight wins (1946-52).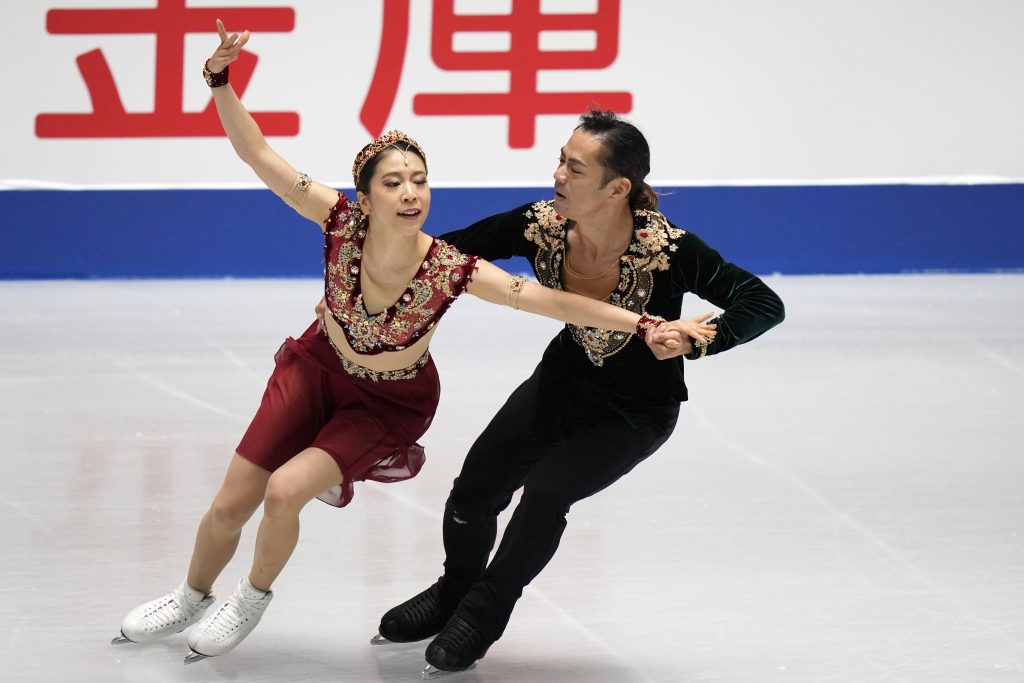 Zoueva Speaks Out
Marina Zoueva, the coach of ice dance team Kana Muramoto and Daisuke Takahashi, expressed her dismay over her charges being passed over for Japan's Olympic team in an interview with Russia Today that was translated and posted on fs-gossips.com.
The Japan Skating Federation selected four-time Japan titlists Misato Komatsubara and Tim Koleto to represent the Hinomaru in ice dance in Beijing.
"In our sport, it's a big problem to compete without a coach," commented Zoueva, who was denied a visa to enter Japan following the implementation of new COVID-19 restrictions by the government.
"The federation made a decision guided by the rules that were approved many years ago," Zoueva remarked. "I do not think that this is fair, because the pandemic has changed too much in our lives, and even the International Skating Union in this regard has adjusted a number of its own rules.
"My pair didn't perform at all last year," Zoueva continued. "It turned out that the decision [not to be selected for Beijing] was absurd and does not correspond to the new reality."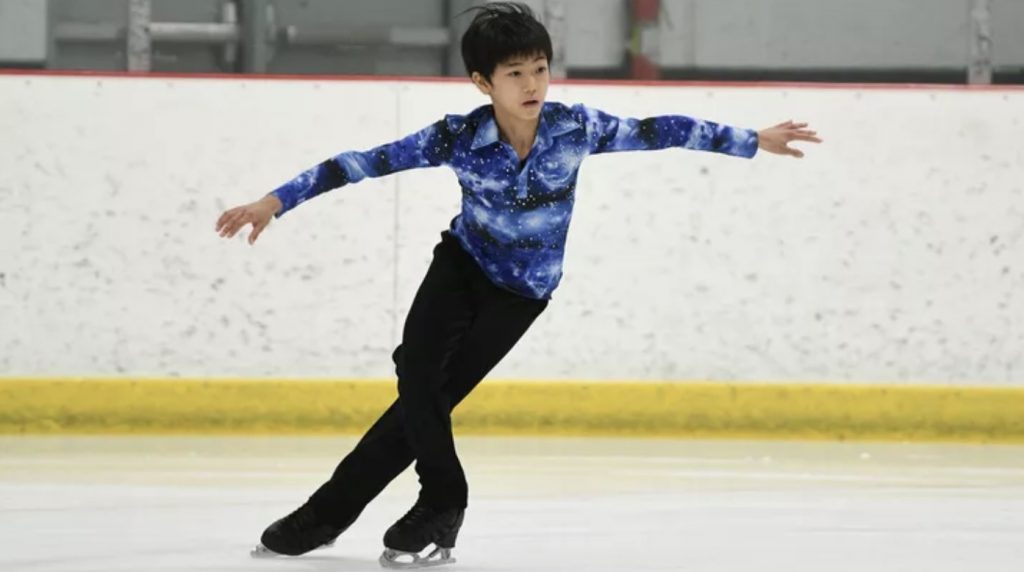 Shinohara An Upcoming Skater to Watch
Taira Shinohara, a 15-year-old skater born to Japanese parents in the United States, finished seventh at this week's US Junior Championships with a score of 172.64. He trains in Buffalo Grove, Illinois, where he skates for the Chicago Figure Skating Club.
Shinohara fell twice in his free skate to "Jupiter from the Planets," but earned level fours on all of his spins. He placed sixth in both the short program and free skate.
Shinohara, who began skating at 6, won a US Championship Series event in Minnesota in October, and placed second in another in November in Fort Wayne, Indiana, in his first season as a junior.
Despite growing up in the States, Shinohara considers Japanese his native language. He also stays true to his heritage by playing taiko drums, practicing balance on a unicycle and playing Kendama, according to a recent interview with usfigureskatingfanzone.com.
Shinohara said he respects his parents for their ongoing support of his skating.
"Not just the financial side, but especially taking me every day to practice and then making good food after recovery," Shinohara stated. "They're really good emotional support, because when I really need help, I can talk to them and they can help me get through the problem."


Author: Jack Gallagher
The author is a veteran sports journalist and one of the world's foremost figure skating experts. Find articles and podcasts by Jack on his author page, here, and find him on Twitter @sportsjapan.