After losing by 46 points to Australia two days earlier, the Japan men's national basketball team bounced back with an 89-49 victory over Taiwan in a 2023 FIBA World Cup Asian qualifier on Sunday, July 3.

Japan trailed 11-7 after Taiwan's Wei Chieh Tang nailed a jumper with 5:38 remaining in the first quarter against its Group B foe at John Cain Arena in Melbourne. After that, Japan went on an 18-3 game-changing run to close out the quarter, taking a commanding 25-14 lead.
Guard Keisei Tominaga, who is entering his junior season at the University of Nebraska in the fall semester, sparked Japan with 15 of his team-best 17 points in the opening period. Tominaga sank three 3-pointers in the first quarter.

Japan led 42-27 at halftime.
In the fourth quarter, the Akatsuki Five outscored Taiwan 29-13.

"It was a long two days after the Australia game," Japan coach Tom Hovasse told reporters in a post-game news conference, "and with such a young team I thought we prepared well. And I was really hoping that we could show the fans in Japan what we can do, and today I think we did it."
Soichiro Inoue, a Sunrockers Shibuya power forward, had 14 points, six rebounds and two blocks. Hovasse used all of Japan's 12 available players in the rout. Luke Evans chipped in with 13 points and five rebounds, Tenketsu Harimoto had eight points, Hirotaka Yoshii and Yutaro Suda scored eight points apiece. Takuma Sato added seven points.

Point guard Yuki Kawamura, who didn't attempt a shot, made a big impact in other facets of the game. Kawamura dished out a game-high eight assists and made five steals. He also had three rebounds and three turnovers in 14 minutes off the bench.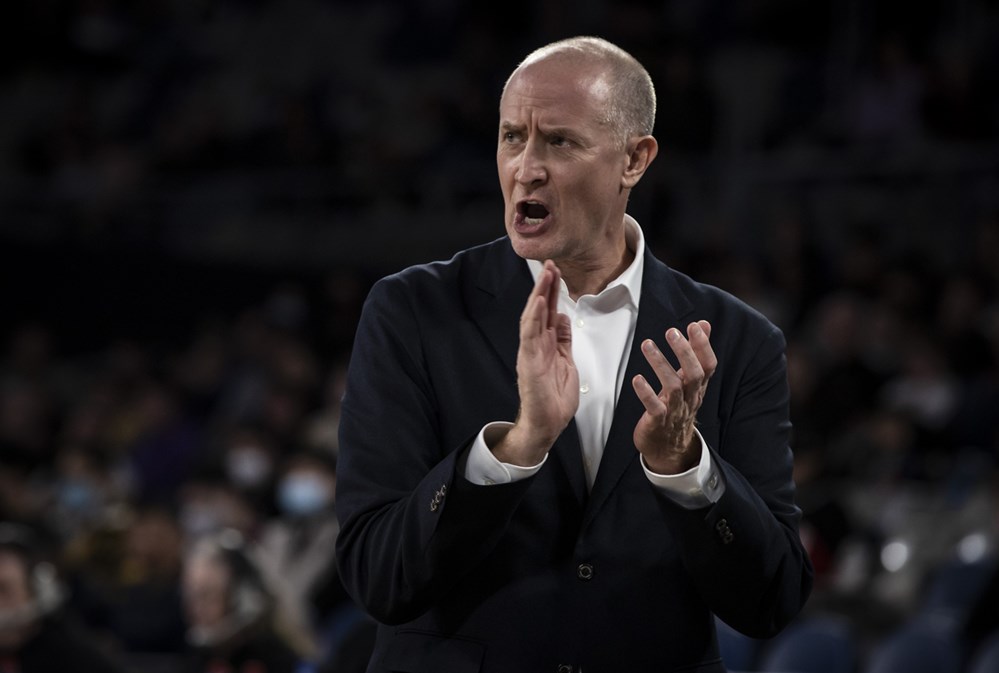 Hovasse commended his players for their overall effort.

"We really started from the defensive end and I think we were executing our defensive plan," the coach said, "and it led to some fast breaks and I thought it was a really solid game."

Tang led Taiwan with 15 points.

"It was a really disappointing loss [against] Australia," said Sato, a small forward for the B.League's Chiba Jets. "We had a good team meeting with the coaches and the players and we talked about just reminding ourselves what our strengths are and what we needed to work on, what we needed to do better.

"And one of the things was just to come out with a lot of energy from the start and to be the team that was hitting (shots) first, to be the aggressors, and I thought we were able to do that."

Hovasse said, "I'm really happy for this team. We needed it (the win)."
Australia Outplays Japan
On Friday, July 1, Tominaga made his debut for the Japan senior national team and scored 18 points in a 98-52 loss to Australia in Melbourne.

Only Tominaga reached double figures in points for Japan, which shot 17-for-63 (27%) from the floor.
Australia outscored Japan 25-4 in the second quarter.

Samuel McDaniel and William McDowell-White each had 14 points for Australia, which led 47-17 at halftime.
Group B rivals Australia, China and Japan have advanced to the second round of qualifiers, which begins on August 25.


Author: Ed Odeven

Follow Ed on JAPAN Forward's [Japan Sports Notebook] here on Sundays, in [Odds and Evens] here during the week, and Twitter @ed_odeven.