[JAPAN SPORTS NOTEBOOK] Aiming to Exceed Record Medal Haul from Pyeongchang Games
Returning Japanese standout athletes from four years ago spark optimism for an even better showing at the Beijing Olympics.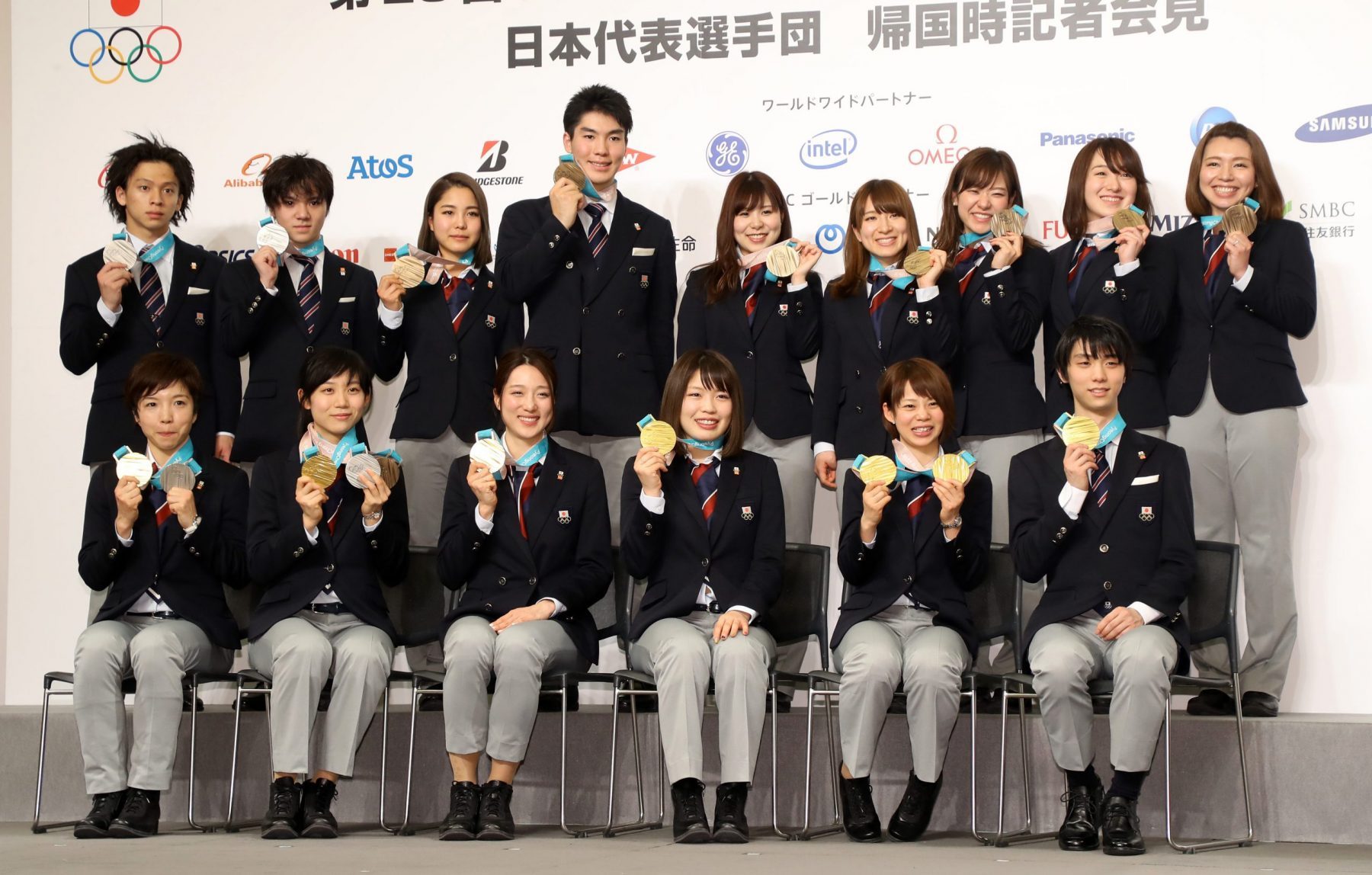 In a rapidly changing world with 24/7 news cycles, it's hard enough remembering what happened four weeks ago. Recalling details of events from four years ago is, of course, an even bigger challenge.
Which is why key facts and figures from the 2018 Pyeongchang Olympics may seem like ancient history only a few days before the start of the 2022 Beijing Games.
For example, without the help of Google or any other factual (or personal) resource, can you answer all of the following questions?

▅ How many total medals did the Japan Olympic delegation earn at the 2018 Winter Games?
▅ Who were Japan's gold medalists?
▅ Who claimed the Hinomaru's silver medals?

▅ And who took home bronze medals?

If you answer all four questions correctly, you should receive a special prize.

At the 2018 Pyeongchang Games, Japan had its most successful Winter Olympics, with 14 overall medals (four gold, five silver and four bronze).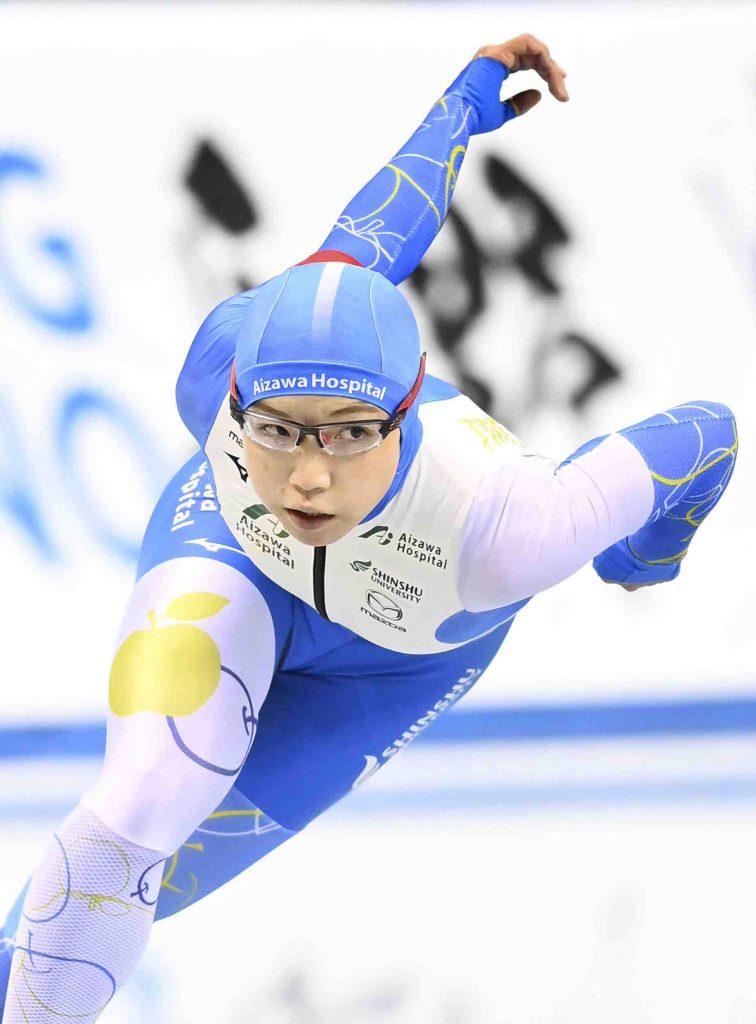 Medal Breakdown
Gold:
Yuzuru Hanyu (men's figure skating)
Miho Takagi, Ayaka Kikuchi, Ayano Sato and Nana Takagi (speed skating/women's team pursuit)
Nana Takagi (speed skating/women's mass start)
Nao Kodaira (speed skating/women's 5,000 meters)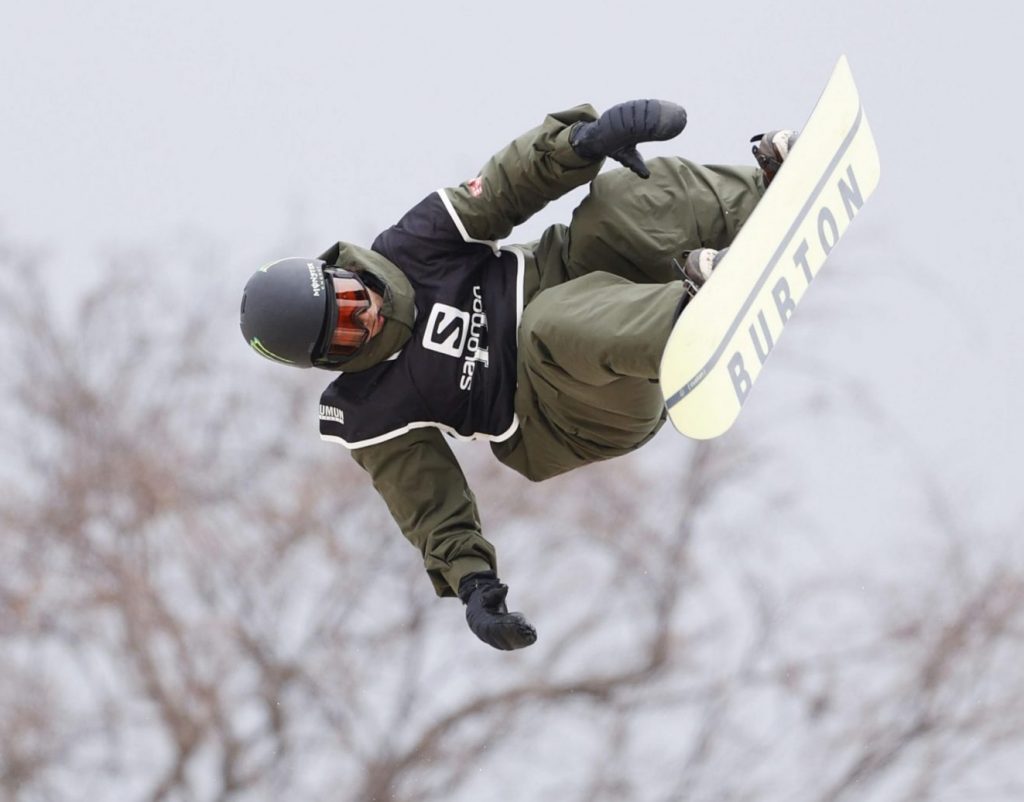 Silver:
Akito Watabe (Nordic Combined/Individual Gundersen normal hill/10 km)
Ayumu Hirano (snowboarding/men's halfpipe)
Nao Kodaira (speed skating/women's 1,000)
Miho Takagi (speed skating/ women's 1,500)
Shoma Uno (men's figure skating)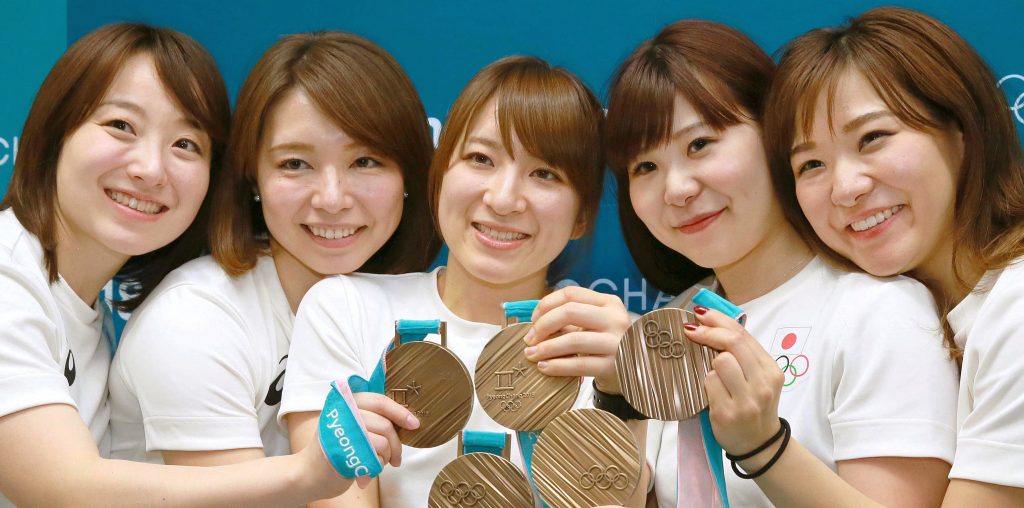 Bronze:
Sara Takanashi (ski jumping/women's normal hill individual)
Daichi Hara (freestyle skiing/men's moguls)
Miho Takagi (speed skating/women's 1,000)
Mari Motohashi, Satsuki Fujisawa, Chinami Yoshida, Yumi Suzuki and Yurika Yoshida (women's curling)

Japan Had Its Most Winter Victories at Nagano Games
In terms of most victories, Japan, which made its Winter Olympic debut in 1928 in St. Moritz, Switzerland, had its best showing at the 1998 Nagano Games. The host nation collected 10 medals, including five golds, which tied the Netherlands for the fifth-most event victories. Germany was first with 12 golds and 29 overall medals.
Japan's Nagano victories were achieved by Kazuyoshi Funaki (ski jumping/men's large hill individual), Hiroyasu Shimizu (speed skating/men's 500), Tae Satoya (freestyle skiing/women's moguls), Takafumi Nishitani (short track speed skating/men's 500) and Takanobu Okabe, Hiroya Saito, Masahiko Harada and Funaki (ski jumping/men's large hill team).
Japan has a good shot at breaking its records for total medals and gold in the Chinese capital next month. Several of Japan's top winter sports athletes are returning medalists in figure skating, speed skating, ski jumping and other disciplines.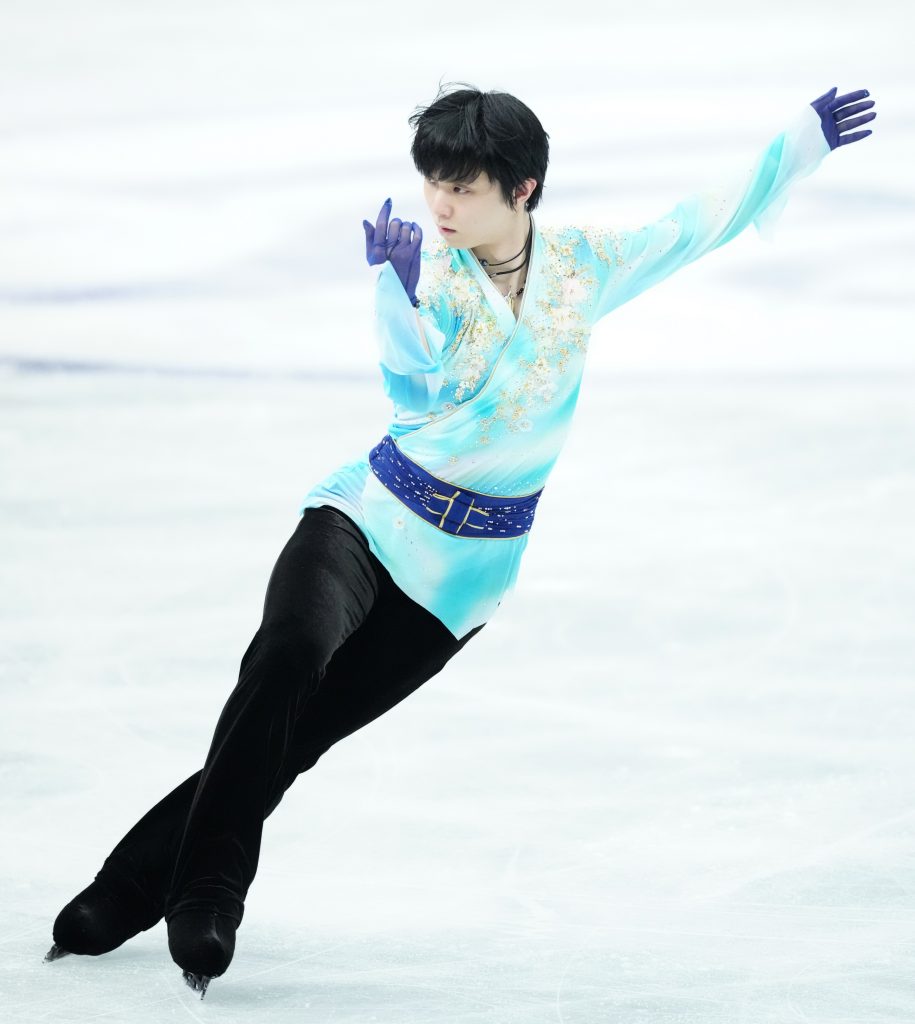 For starters, Hanyu is the first back-to-back men's figure skating champion since American Dick Button in 1948 and '52. The only man to win three straight Olympic figure skating titles was Sweden's Gillis Grafstrom, who received his third gold in 1928.
Hanyu is fired up about the challenge.
"The Olympics to me was a dream up until Pyeongchang. I won gold there and in Sochi; it's the dream I had as a child and it was my lifelong goal," Hanyu said last month. "But I'm the only one in figure skating who is eligible for a third straight gold medal. That's my right. These Games might not be the dream I've always had, but I want to show a stronger version of me, one different from last time and the time before."
The Takagi sisters and Nao Kodaira remain top stars on the World Cup speed skating circuit and look primed to add to their medal count from 2018.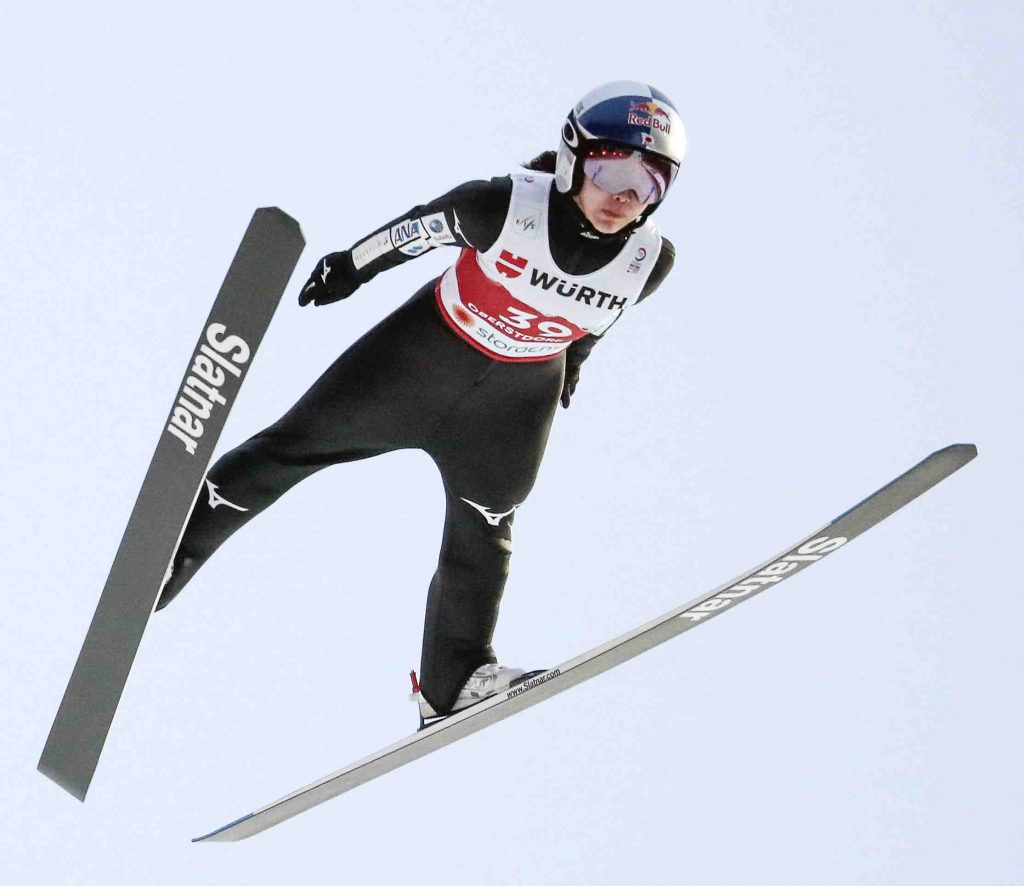 Takanashi, the winningest ski jumper of all time, male or female, on the World Cup circuit with 61 victories, has enjoyed big-time success in the years since the Pyeongchang Games.
Watabe, who was chosen to be Japan's flag bearer for the Opening Ceremony on February 4, returns to the spotlight with the powerful motivation of being the second-best finisher in his specialty four years ago.
"Technically, I'm the best I've ever been," Watabe told reporters in November. "All that's on my mind right now is wanting to produce the best jump and run of my entire career so I can win a gold medal."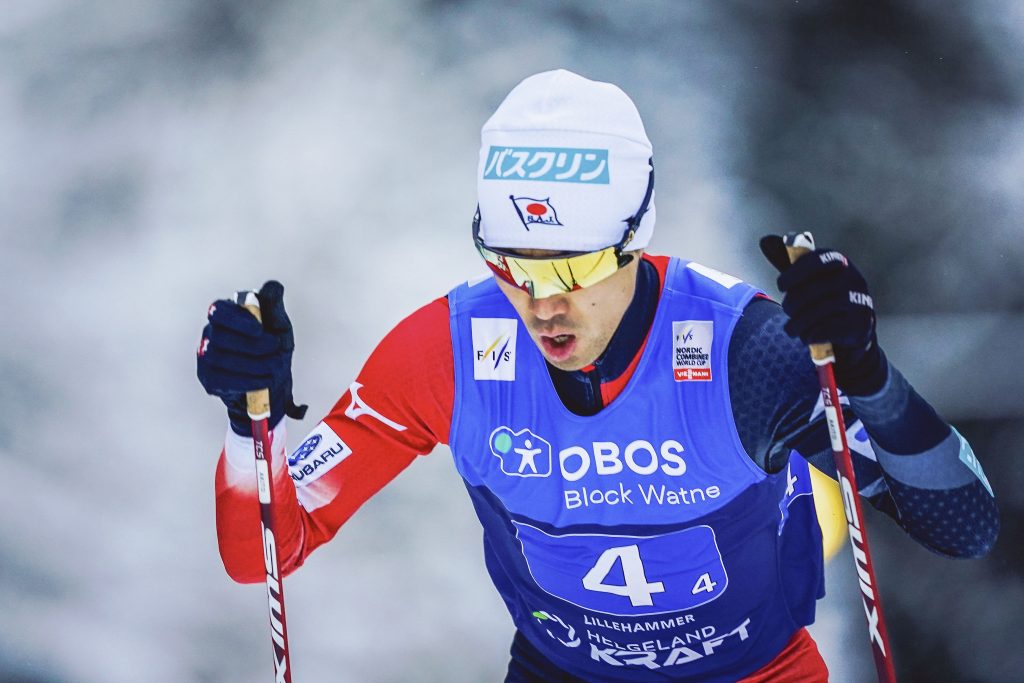 Watabe added: "No matter how many times I go to the Games, it's never comfortable. It always feels like the first time. Without question, I want to win a gold medal this time more than ever."
Japan's other top medal hopefuls to keep an eye on include up-and-coming women's freestyle moguls skier Anri Kawamura, men's freestyle moguls skier Ikuma Horishima, veteran men's snowboarder Ayumu Hirano, who also participated in skateboarding at the Tokyo Olympics last summer, and men's ski jumper Ryoyu Kobayashi.
In China, Japan delegation captain Miho Takagi and her compatriots will be in the spotlight in the second Olympics since the start of the global pandemic in 2020, and the addition of seven new events will also increase Japan's chances of another record-breaking medal haul.

The new events are as follows:
Bobsled: Women's monobob
Freestyle skiing: Mixed team aerials
Freestyle skiing: Men's big air
Freestyle skiing: Women's big air
Short-track speed skating: Mixed team relay
Ski jumping: Mixed team event
Snowboarding: Mixed team snowboard cross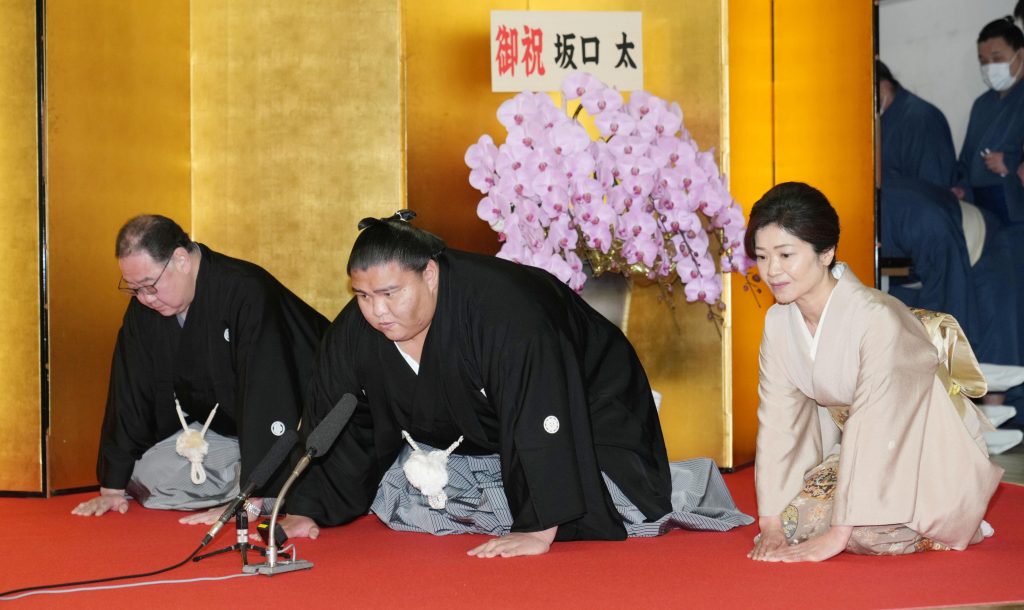 Sumo
Mitakeumi Promoted to Ozeki
After Mitakeumi won his third Emperor's Cup on January 23 at the New Year Grand Sumo Tournament, the Japan Sumo Association's executive board decided he was ready for promotion to the sport's second-highest rank.
As a result, Mitakeumi officially became an ozeki on Wednesday, January 26.
He received the good news via a JSA official paying a visit to Mitakeumi's headquarters, the Dewanoumi stable in Tokyo's Sumida Ward.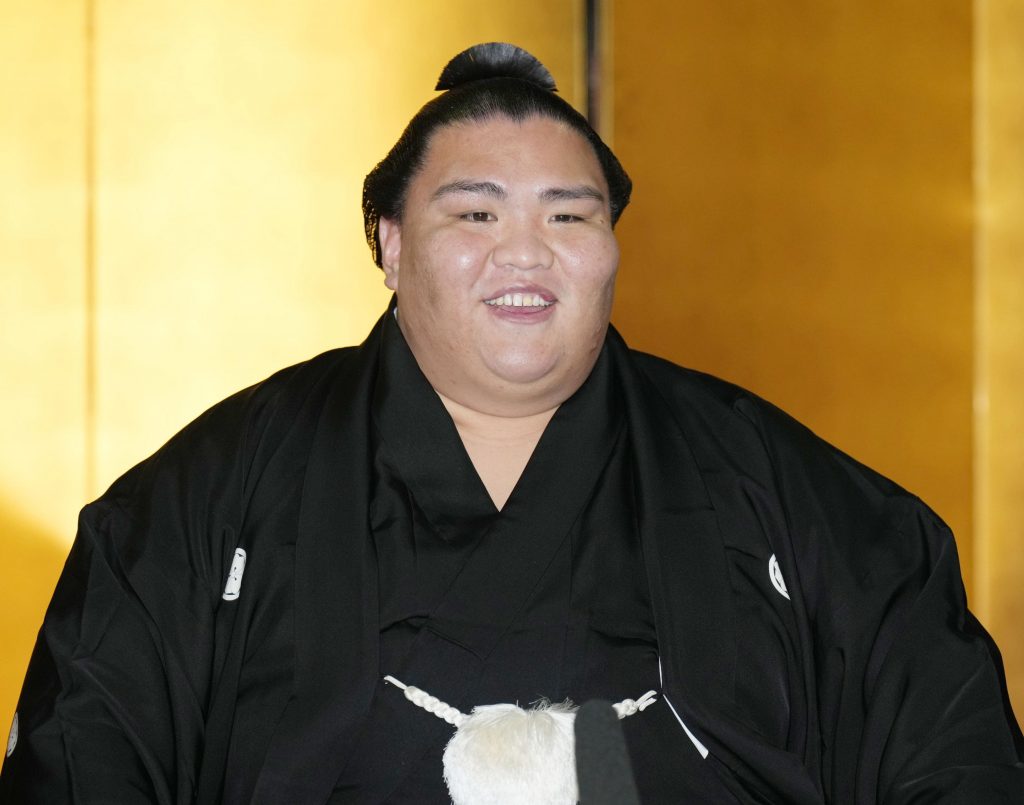 "I humbly accept the promotion," Mitakeumi was quoted as saying by The Yomiuri Shimbun. "I will devote myself further to sumo so as not to disgrace the title of ozeki, with a sense of gratitude, while making the most of my strong points."
Mitakeumi, who made his top-division debut in November 2015, hails from Nagano Prefecture.
With Wednesday's announcement, he became the first ozeki from the Central Japan prefecture since Raiden in the Edo Period (1603-1867). Raiden's sumo career stretched from 1790-1811.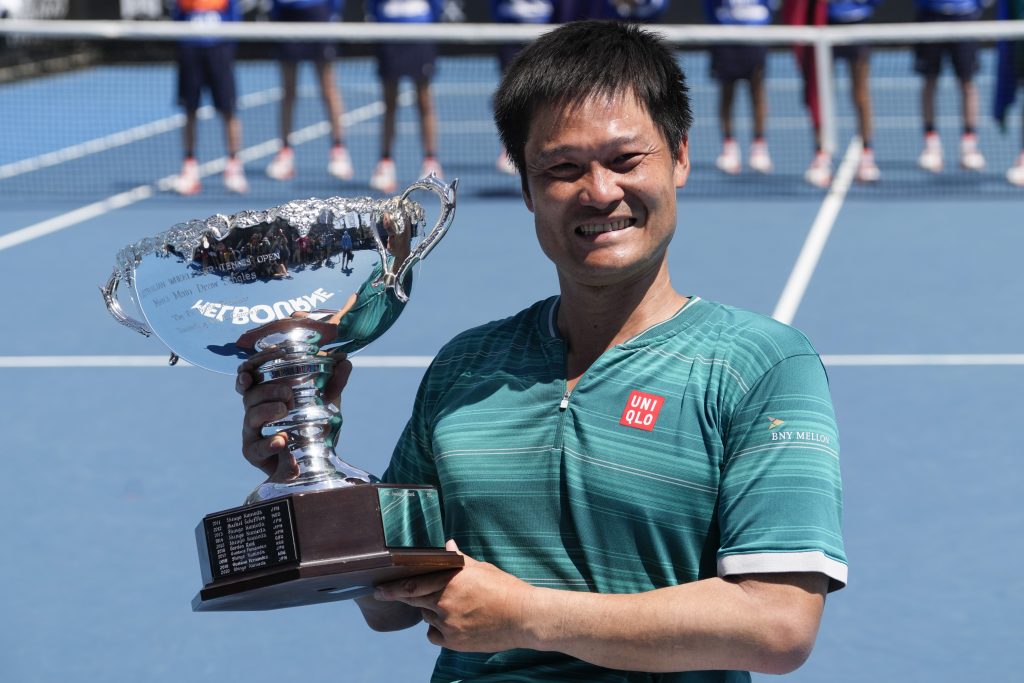 Tennis
Kunieda Captures 11th Australian Open Wheelchair Singles Title
Shingo Kunieda reminded the world of his exceptional tennis skills at the Tokyo Paralympics, winning his third gold medal in the event last September.
The 2022 tennis season is off to a great start for the wheelchair tennis legend. The 37-year-old, who is ranked No. 1 in the world, claimed the Australian Open singles title for the 11th time in his illustrious career on Thursday, January 27 with a 7-5, 3-6, 6-2 victory over Britain's Alfie Hewett.
"I played the best tennis of my career, especially in the final set," Kunieda told reporters at a post-match news conference. "I don't know how I did it, but I pushed past my limit. I was motivated by my strong desire to show how I can play."
Kunieda and Argentina's Gustavo Fernandez advanced to the semifinals of the men's wheelchair doubles. They lost 2-6, 6-4, 10-7 to Hewett and British compatriot Gordon Reid on Wednesday, January 26.
In women's doubles, Shuko Aoyama and Ena Shibahara fell 6-4, 5-7, 6-4 in the semifinals to Brazil's Beatriz Haddad Maia and Kazakhstan's Anna Dalilina.
RELATED: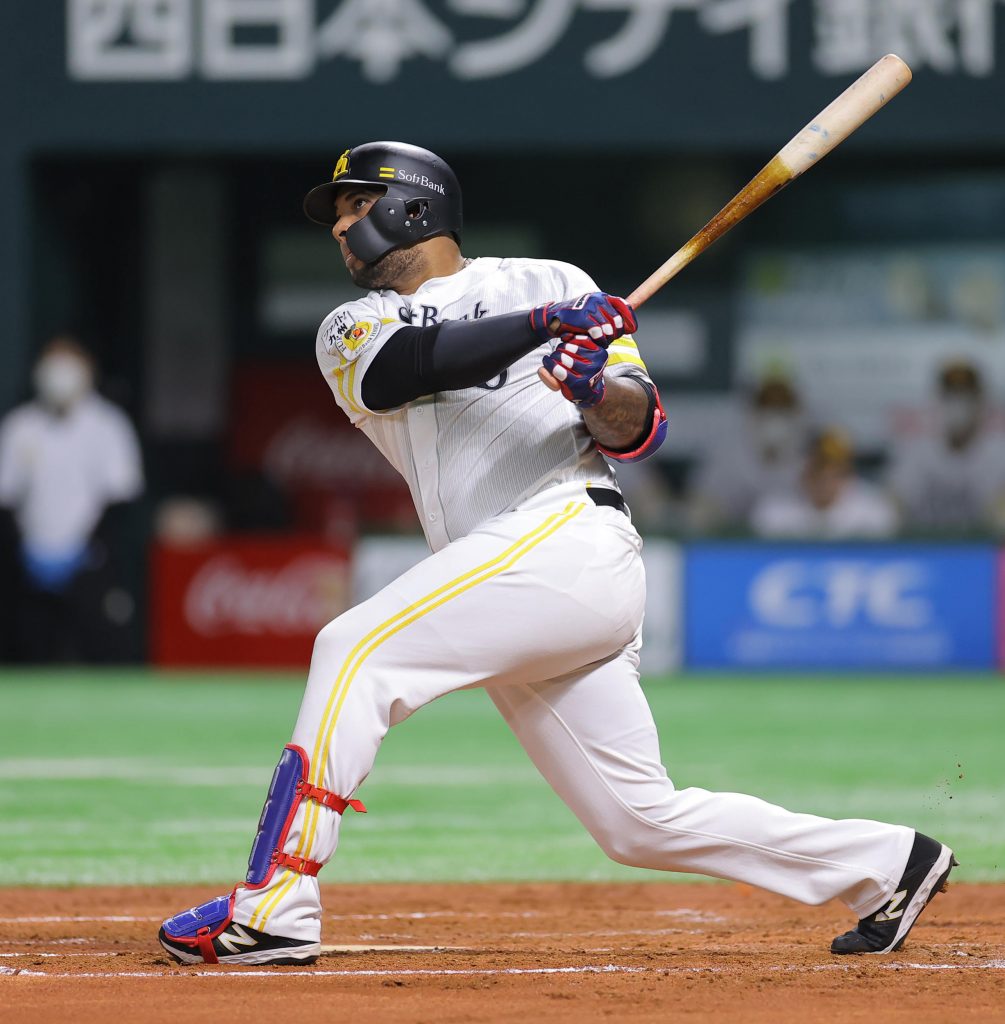 Baseball
Record-Breaking Slugger Balentien Retires
Wladimir Balentien belted 301 home runs during his long, successful Nippon Professional Baseball career, including a single-season record of 60 in 2013.

Balentien, 37, received limited playing time in 2020 and '21 with the Fukuoka SoftBank Hawks, appearing in a combined 82 games for the Pacific League club. The Hawks released Balentien last fall.
The Curacao native, who suited up for the Tokyo Yakult Swallows from 2011-19, decided his best days were behind him as a player and announced his retirement on Twitter early in the morning on Sunday, January 23.
"Today I wanna announce to all my fans in Japan that I'm retiring from [Japanese] baseball. [I] wanna thank the Swallows for the opportunity to play in Japan," Balentien tweeted.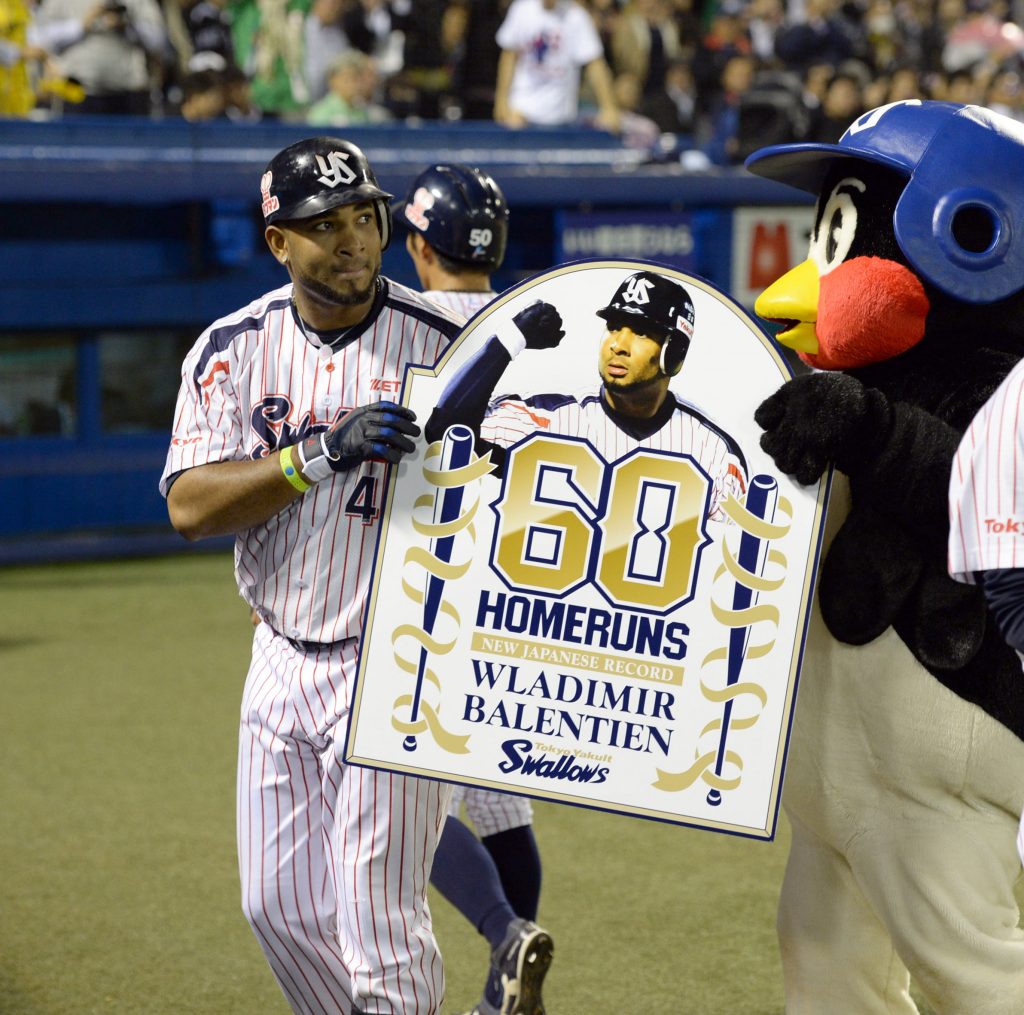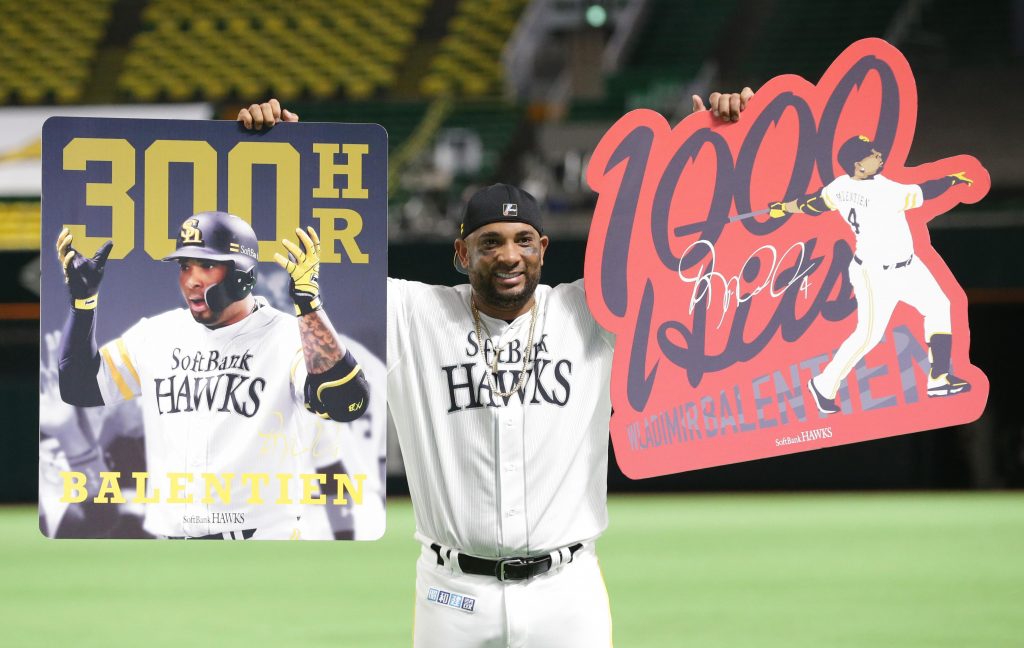 Balentien bashed 30 or more home runs in all but one of his seasons with the Central League's Swallows. He was limited to 15 games in 2015 due to a leg injury, finishing with one homer. He had nine homers in 2020 and six in his final pro season.
The 185-cm outfielder was a six-time NPB All-Star, a three-time CL home-run leader and the CL MVP in 2013.
Before joining the Swallows, Balentien played for the Seattle Mariners (2007-09) and Cincinnati Reds (2009).
Balentien surpassed the shared single-season record of 55 homers, achieved by Sadaharu Oh in 1964, Tuffy Rhodes in 2001 and Alex Cabrera in '02, on September 15, 2013, when he hit homer No. 56 at Jingu Stadium against the Hanshin Tigers in the first inning. Two innings later, Balentien smashed his 57th homer of the year.
"I want to thank the fans for all their support,'' Balentien said on the day of his record-breaking homer. "It was a great feeling. I don't think I will ever feel anything like that again in my life.''
RELATED: [ODDS and EVENS] Sadaharu Oh Deserves Enshrinement in America's Baseball Hall of Fame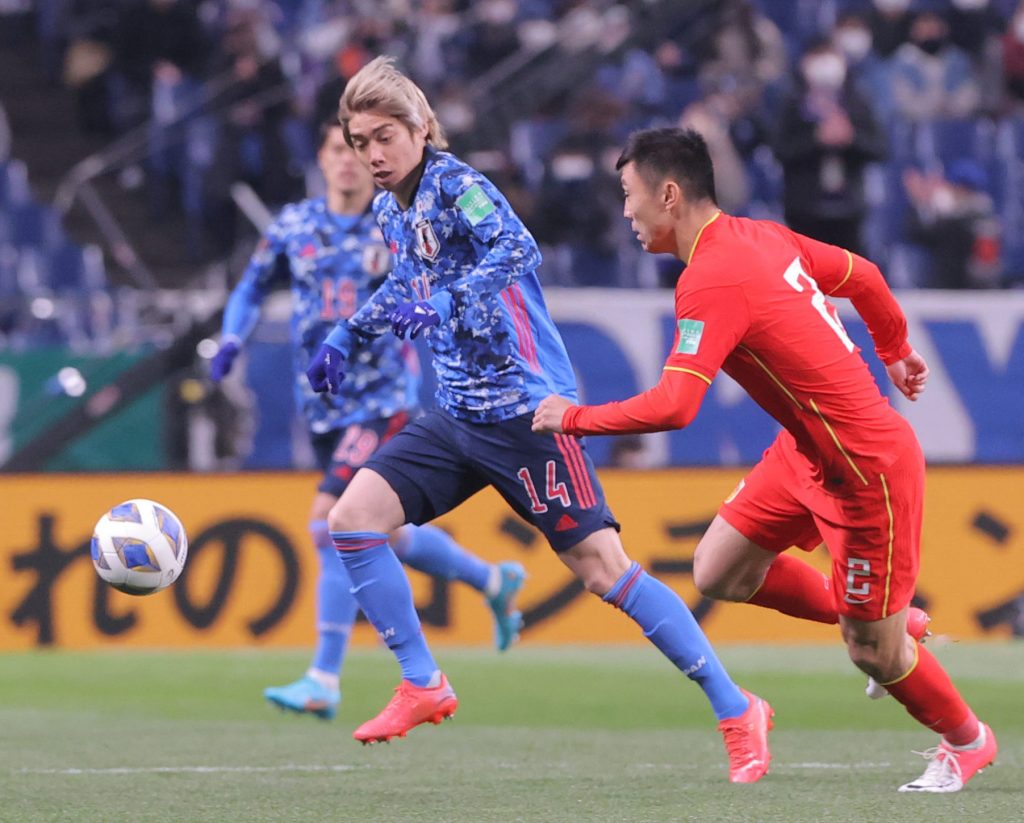 Soccer
Japan Blanks China in World Cup Qualifier
Japan maintained its position in the Asian Group B standings with a 2-0 victory over China in a 2022 World Cup qualifier on Thursday, January 27 in Saitama.
Yuya Osako gave the hosts a 1-0 lead, converting a penalty in the 13th minute.
Samurai Blue teammate Junya Ito extended the lead to 2-0 on a header, courtesy of a Yuta Nakayama cross, in the 61st minute at Saitama Stadium.
"That was a great ball from Yuta," Ito said, according to Kyodo News. "All I had to do was meet it."
In the final round of qualifying for the World Cup, set to begin in November in Qatar, Saudi Arabia leads Group B with 19 points, followed by Japan (15) and Australia (14), Oman (7), China (5) and Vietnam (0).
Japan manager Hajime Moriyasu said he was pleased with his team's performance.
"We competed more aggressively than they did," said Moriyasu, whose club has won four straight qualifiers. "That showed when fighting for the ball and going toward the goal and it gave us our strong start."

The match against China also gave Moriyasu a chance to test starting replacements Shogo Taniguchi and Ko Itakura, who filled in effectively for injured central defenders Maya Yoshida and Takehiro Tomiyasu.
"Both of them were very calm and played well from the beginning of the game," Moriyasu stated. "Even in defense, they showed great skill and strength in each aspect while controlling the team."
Japan plays host to Saudi Arabia on Tuesday, February 1 at the same stadium.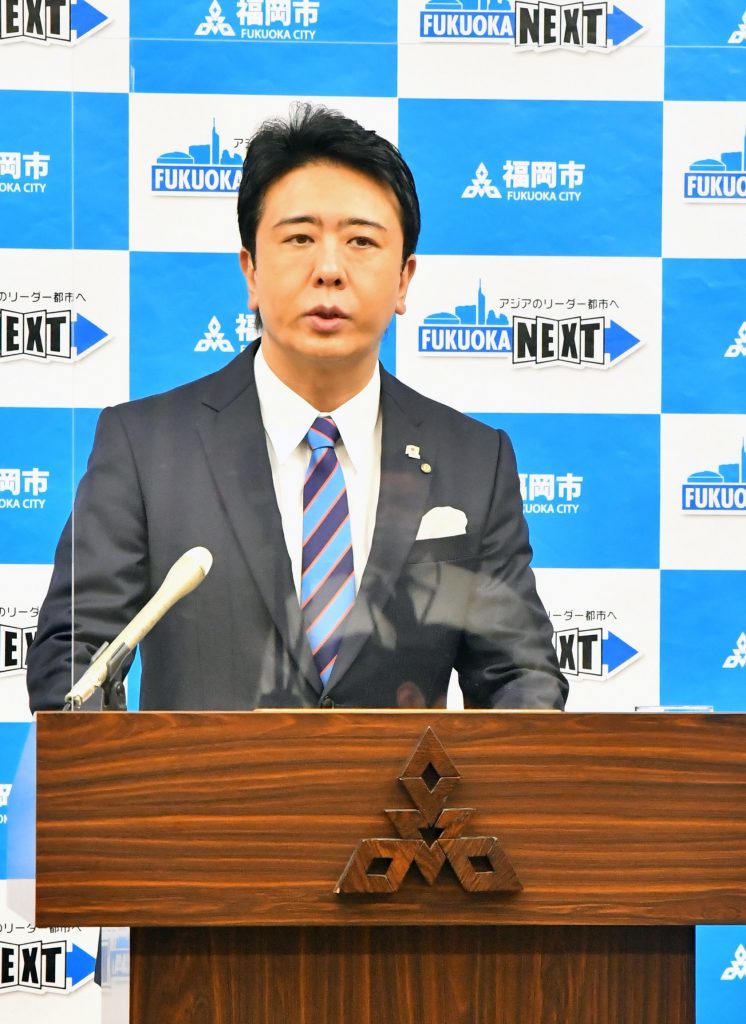 Swimming
World Championships Pushed Back to 2023
In 2021, Fukuoka was scheduled to host the FINA World Aquatics Championships. The global extravaganza was moved to 2022 due to the global pandemic.
The ongoing COVID-19 crisis has created a slew of logistical problems for organizers and the event, set for May 13-29, was pushed back another year, it was announced earlier this week. July is the likely period to hold the championships, according to published reports.
"With the Omicron variant spreading across the world, it has been impossible to hold competitions to select athletes representing each country," Fukuoka Mayor Soichiro Takashima told a news conference on Monday, January 24.
"It's really disappointing when we think of the swimmers and fans who have been looking forward to the tournament," Takashima added. "We'll switch our attention and prepare for another year."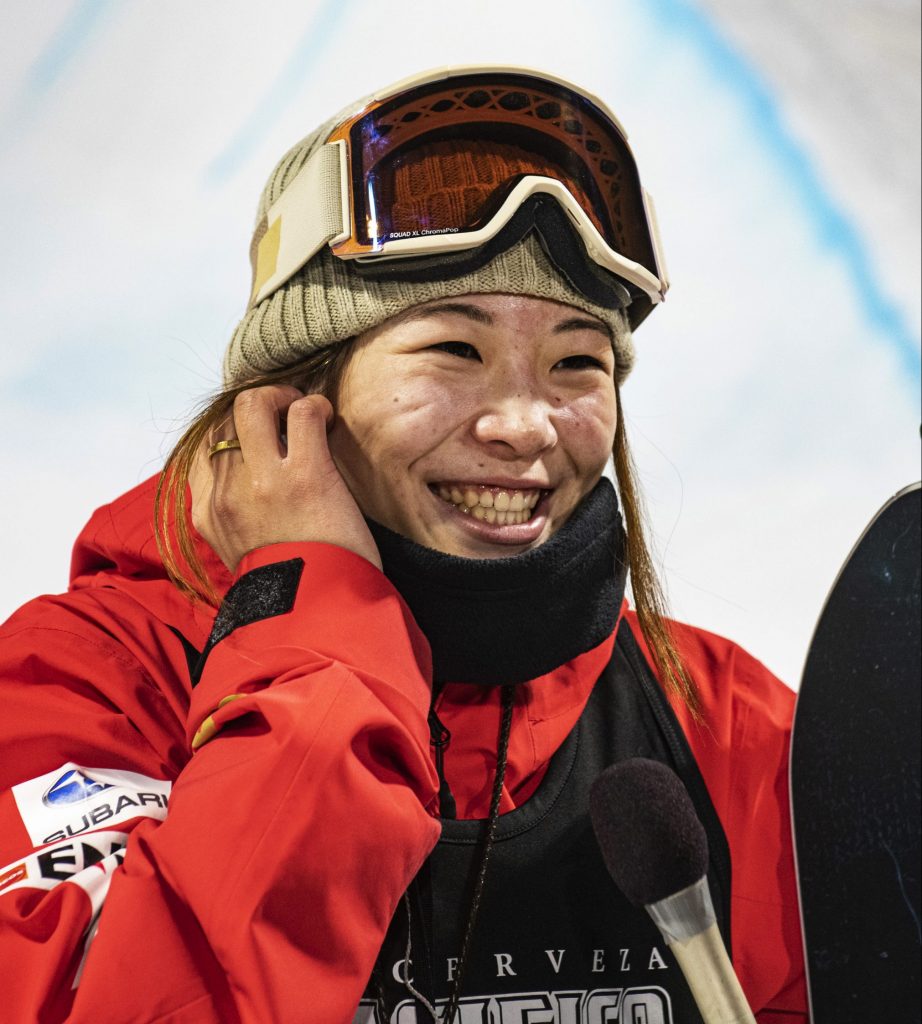 Snowboarding
Tomita Triumphs in Women's Superpipe at Winter X Games
Sena Tomita earned a confidence-boosting victory in the women's superpipe event at the Winter X Games on Saturday, January 22 in Aspen, Colorado.
A key to victory was Tomita's front-side 1080, a nifty move that included her rear hand grabbing the tail of her snowboard.
Spain's Queralt Castellet was the runner-up and Tomita's compatriot Haruna Matsumoto finished third.
Reigning Olympic snowboard halfpipe champion Chloe Kim, Kelly Clark and Gretchen Bleiler have also won the prestigious competition in past years.

"I did the things I wanted to do and still won. It boosts my confidence," Tomita told reporters after securing the title.
She added: "I've always wanted to win some tournament. To do it at an event where no one but invited athletes can compete makes me incredibly happy."
Tomita, who was fourth in the World Cup standings this season, placed eighth in the women's halfpipe at the 2018 Winter Games.
Watch highlights of Tomita's Winter X Games victory here.

Quotes of the Week
"Through the power of sports and the Olympic ideal, let us build a culture of peace."
ーUN Secretary-General Antonio Guterres, whose organization issued a request for a global ceasefire from January 28-March 20, a week before the upcoming Olympics and a week after the Paralympics in the Chinese capital.
"Thank you for all of the wonderful seasons! We will miss you. Congratulations on a fine career."
ーJapanBall, an international baseball tourism company, wrote to Balentien in a succinct tribute on Twitter.


Editor's note: Interested in submitting a news item for possible inclusion in the Japan Sports Notebook? Send an email with relevant information to e.odeven@japan-forward.com, or JAPAN Forward's comment's page or Facebook page and look for future editions of Japan Sports Notebook on our website.


Author: Ed Odeven
Follow Ed on JAPAN Forward's [Japan Sports Notebook] here on Sundays, in [Odds and Evens] here during the week, and find him on Twitter @ed_odeven.