[JAPAN SPORTS NOTEBOOK] Arnold Schwarzenegger Invokes Soviet Olympic Hero in Message to Russians
The former California governor, movie star and bodybuilder recalls boyhood idol Yury Vlasov in an emotional anti-war video.
Super heavyweight weightlifter Yury Petrovich Vlasov was one of Arnold Schwarzenegger's earliest heroes, inspiring him to pump iron as a teenager.
Now, more than 60 years later, the latter spoke of the former's amazing athletic exploits, how much he admired him and how the Russian propaganda machine is lying to the nation's citizens about the war in Ukraine in a video posted online this week that quickly went viral.
The introduction of Schwarzenegger's video, distributed widely on Thursday, March 17, established the personal connection between muscular stars of different eras.
Schwarzenegger speaks directly to the Russian people, discussing the ongoing war in Ukraine. The English-language video delivered via the Austrian-born former California governor, movie star and bodybuilder's Twitter account and other social media platforms and media outlets has Russian subtitles. (It's been viewed nearly 33 million times on Twitter, as of 12 AM JST on Sunday, March 20.)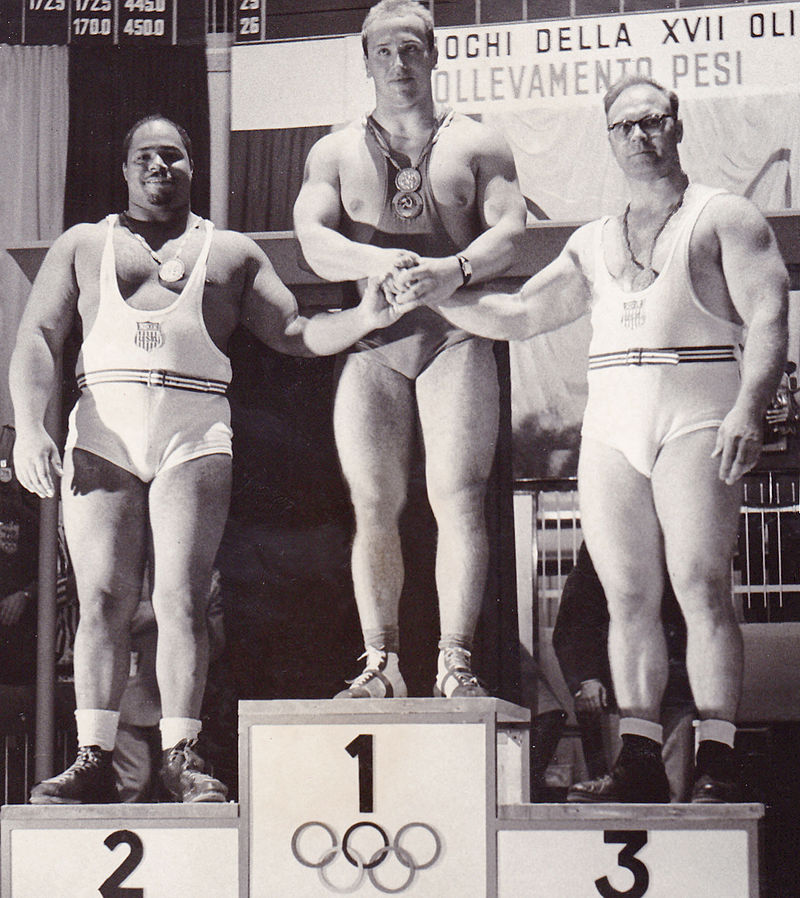 Vlasov was a gold medalist at the 1960 Rome Summer Olympics and runner-up four years later at the Tokyo Games. He was born in Makeyevka, Ukrainian Soviet Socialist Republic, and was the Soviet Union's flagbearer at Japan's National Stadium during the Opening Ceremony on October 10, 1964.
"Between 1959 and 1963 Vlasov was unbeatable and won every competition he entered," Olympics.com summarized in a profile of the icon who held the title of World's Strongest Man.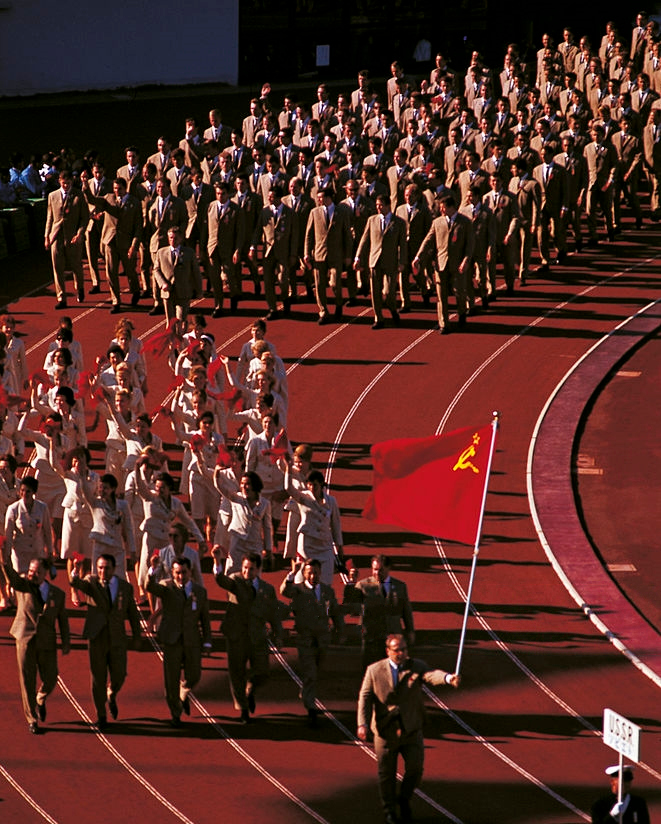 Schwarzenegger would himself be crowned Mr. Universe as a 20-year-old, then won the Mr. Olympia title on seven occasions. He idolized Vlasov, who died in February 2021, decades before The Terminator, Predator and other Hollywood films made Schwarzenegger a global icon.
The 74-year-old began his video by saying, "I have a message for my Russian friends, and for the Russian soldiers serving in Ukraine: There are things going on in the world that have been kept from you, terrible things that you should know about. But before I tell you about the harsh realities, let me tell you about the Russian who became my hero.
"In 1961, when I was 14 years old, I had the chance to attend the World Weightlifting Championships in Vienna. Yury Petrovich Vlasov won the world championship title, becoming the first human being to lift 200 kilograms over his head. Somehow, a friend of mine got me backstage. All of a sudden a 14-year-old boy was standing in front of the strongest man in the world. I couldn't believe it. He reached out to shake my hand. I mean, I still had a boy's hand. He had this powerful man's hand that swallowed mine, but he was kind. And he smiled at me.
"I never forgot that day. Never."

World War II and the current conflict in Ukraine triggered personal memories from Schwarzenegger's boyhood.
"I went home and put his photo above my bed to inspire me when I started lifting weights, but it angered my father. He told me to take down that picture and to find a German or Austrian hero. He got really angry, and we argued back and forth. He didn't like Russians, because of his experience in the Second World War. You see, he was injured in Leningrad, where the Nazi army that he was part of did vicious harm to that great city and to its brave people. But I did not take the photograph down, no. Because it didn't matter to me what flag Yury Vlasov carried."
Fast forward to the late 1980s. Schwarzenegger is a well-established action-movie star and Vlasov is a retired weightlifting legend when they meet again. This time, in Moscow, during the filming of Red Heat in Red Square.
"Yury and I spent the whole day together. He was so thoughtful, so kind, so smart, and very giving. He gave me a blue coffee cup. And ever since then, I've been drinking my coffee out of it every morning," Schwarzenegger said.
The former California governor went on: "The reason I'm telling you all of this is that ever since I was 14 years old, I've had nothing but affection and respect for the people of Russia. The strength and the heart of the Russian people have always inspired me. That is why I hope that you will let me tell you the truth about the war in Ukraine. No one likes to hear something critical of their government. I understand that. But as a longtime friend of the Russian people, I hope that you will hear what I have to say."
Schwarzenegger boldly argued that the Russian leader's premise for the war is a blatant lie.
"I know that your government has told you this is a war to de-Nazify Ukraine," he said. "This is not true. De-Nazify Ukraine? It is a country with a Jewish president — a Jewish president, I might add, whose father's three brothers were all murdered by the Nazis. Ukraine did not start this war. Neither did nationalists or Nazis. Those in power in the Kremlin started this war; this is not the Russian people's war."
As we witnessed during the Tokyo Olympics and Paralympics, more than 60 years after Vlasov met the future Terminator, sports can be a unifying force, giving people hope and inspiration.
Schwarzenegger eloquently recalled his hero's athletic feats in this short speech with universal appeal.
Sports and pop-culture heroes can strengthen bonds. The video is just over 9 minutes long.

I love the Russian people. That is why I have to tell you the truth. Please watch and share. pic.twitter.com/6gyVRhgpFV

— Arnold (@Schwarzenegger) March 17, 2022

RELATED: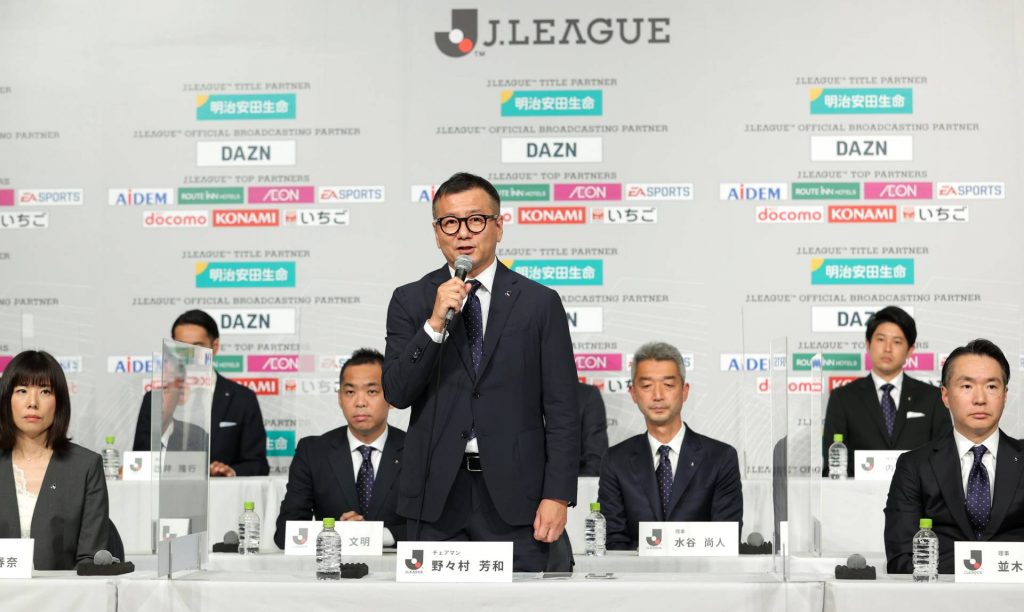 Soccer
Nonomura Becomes First Ex-J.League Player to be Named League Chairman
The J.League on Tuesday, March 15 chose Yoshikazu Nonomura as its new chairman.

Nonomura, 49, replaces the outgoing Mitsuru Murai, who begins a new honorary post. Murai, 62, officially retired on Tuesday.
A former Consadole Sapporo president (2013 to this January), Nonomura began his pro career with the J.League's JEF Ichihara in 1995. He retired in 2001 while with Consadole. 
Looking ahead to his new role as J.League chairman, Nonomura said strengthening ties in local communities is a key for the league to be successful.

"However strong J.League teams become, it is the most important thing for them to build more intimate and deeper relationships with their communities," Nonomura told a news conference, according to The Asahi Shimbun, on the same day his appointment was announced.

In detailing his leadership vision, he added: "I would like to underline the collaborations between the soccer world and society."
Murai began his stint as J.League chairman in January 2014. 

Up Next for Samurai Blue
The Japan men's national team returns to action with a pair of 2022 World Cup Asian qualifiers before the calendar flips to April.

Manager Hajime Moriyasu's squad faces Australia in Sydney on Thursday, March 24.

Samurai Blue's final Group B match will be against Vietnam on March 29 at Saitama Stadium.

Japan is vying for its seventh consecutive trip to the World Cup.
Captain Maya Yoshida is determined to earn a berth to November's tournament in Qatar, starting in late November.
"This will decide whether we can go to the World Cup or not," the veteran defender said, looking ahead to the upcoming matches, according to Kyodo News. "I want to make the plays I am required to, focusing only on victory for the team."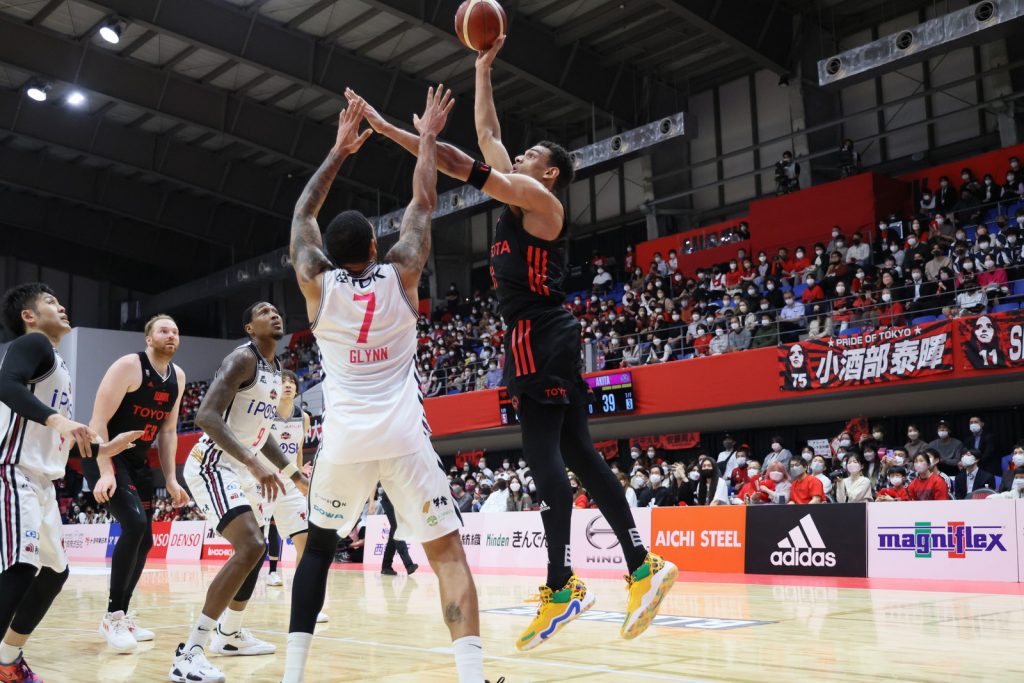 Basketball
Alvark's Saiz Sets B.League Rebounding Record
Alvark Tokyo power forward Sebastian Saiz grabbed a B.League record 26 rebounds and scored 18 points in a 79-69 victory over the visiting Akita Northern Happinets on Wednesday, March 16 in Tachikawa.

The win, Tokyo's sixth straight, improved coach Luka Pavicevic's club's record to 27-8. Akita slipped to 23-13.
Prior to Saiz's record-breaking rebounding night, three players shared the top single-game mark in the B.League, which launched its inaugural season in the fall of 2016.
Former NBA player Richard Solomon of the Toyama Grouses had a 25-rebound outing against the SeaHorses Mikawa on January 24, 2020.
Nagoya Diamond Dolphins center Hilton Armstrong snared 25 boards against the Sunrockers Shibuya on March 17, 2019.
Kyoto Hannaryz pivotman Joshua Smith pulled down 25 rebounds against the Tochigi (now known as Utsunomiya) Brex on March 4, 2018.
Saiz is leading the B.League first division in rebounding (12.3 per game) and scoring 18. Last season, he suited up for the Chiba Jets and helped them win the championship. He was named B.League Finals MVP. In the 2020-21 regular season, the Spaniard averaged 17.1 points and 11.7 rebounds.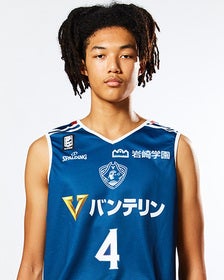 Exciting Opportunity for B-Corsairs Rookie
Guard Akira Jacobs, who has played for the Yokohama B-Corsairs' Under-18 team and also became the youngest player in B. League history at 17 years, 7 months in November 2021, was invited to participate in the NBA Global Academy tryouts from March 18-24.
The tryouts are at the Australian Institute of Sport in Canberra.
Born in Yokohama, Jacobs grew up in California and returned to Japan in December 2020. He joined Yokohama's U-18 squad the next month.
B.League Chairman Shinji Shimada said he's pleased that Jacobs was chosen to attend the overseas tryouts.
"The B League will continue to support U-15 and U-18 players by improving the activity environment of youth teams and special designation system in the B.League, aiming to produce world-class players and teams," the chairman added.
According to the NBA Global Academy website, a maximum of 16 elite athletes attend the academy to train "under the supervision of NBA-hired coaches and in collaboration with [Basketball Australia's] Centre of Excellence team and coaches."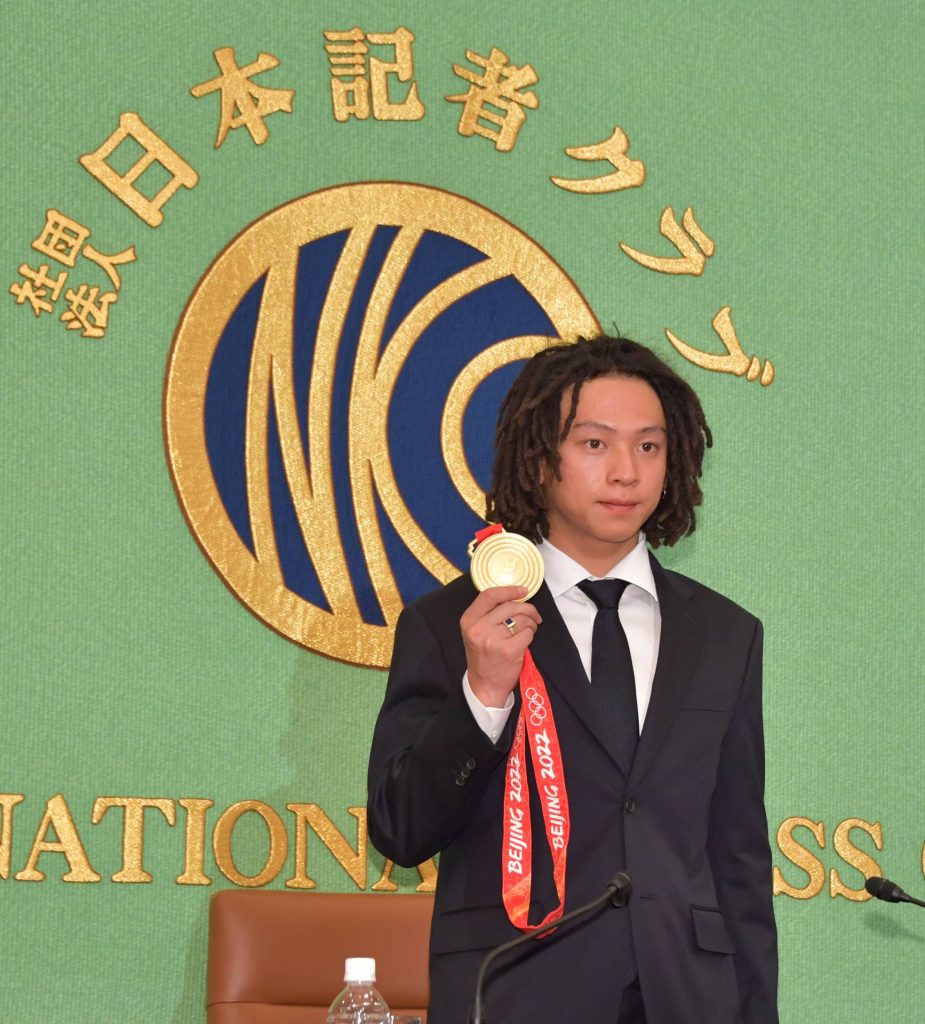 Snowboard
Beijing Gold Medalist Hirano Sets Sights on 2026 Olympics
Ayumu Hirano, who thrilled snowboarding fans worldwide with his gutsy twists, turns and ground-breaking moves in the men's halfpipe competition at the Beijing Winter Olympics, wants to do it all over in 2026.

The halfpipe gold medalist spoke at the Japan National Press Club on Friday, March 18 and told reporters he has every intention of vying for another title at the Milan-Cortina d'Ampezzo Winter Games.
"I'm hoping to challenge myself in new tricks and also go for the next Winter Olympics so long as I can compete," he was quoted as saying by The Mainichi Shimbun.

The 23-year-old Niigata Prefecture native was the halfpipe silver medalist in 2014 at the Sochi Games and 2018 at the Pyeongchang Games.

Horse Racing
Fukushima Racecourse Temporarily Closed After Earthquake
The 7.3-magnitude earthquake that struck off the coast of Fukushima Prefecture on Wednesday, March 16 caused some damage at Fukushima Racecourse, the Japan Racing Association said in a news release.
Due to the tremor-inflicted damage and concern for public safety, the racecourse closed for the extended holiday weekend of March 19-21, the JRA announced.

In addition, Fukushima Racecourse will be closed on April 9-10 while safety inspections take place.
Quote of the Week
"We have no such plans. So there are no plans to hold a referendum on the Olympics and Paralympics."
―Sapporo Mayor Katsuhiro Akimoto on the city's stance on presenting its bid to the International Olympic Committee to host the 2030 Winter Olympics and Paralympics without seeking public feedback. Sapporo hosted the 1972 Winter Games.


Author: Ed Odeven
Follow Ed on JAPAN Forward's [Japan Sports Notebook] here on Sundays, in [Odds and Evens] here during the week, and Twitter @ed_odeven.