[JAPAN SPORTS NOTEBOOK] Ayumu Hirano Raises the Bar with Technical Wizardry
The two-time Olympic silver medalist completed a stunning triple-cork jump in a recent Dew Tour snowboarding competition in Colorado.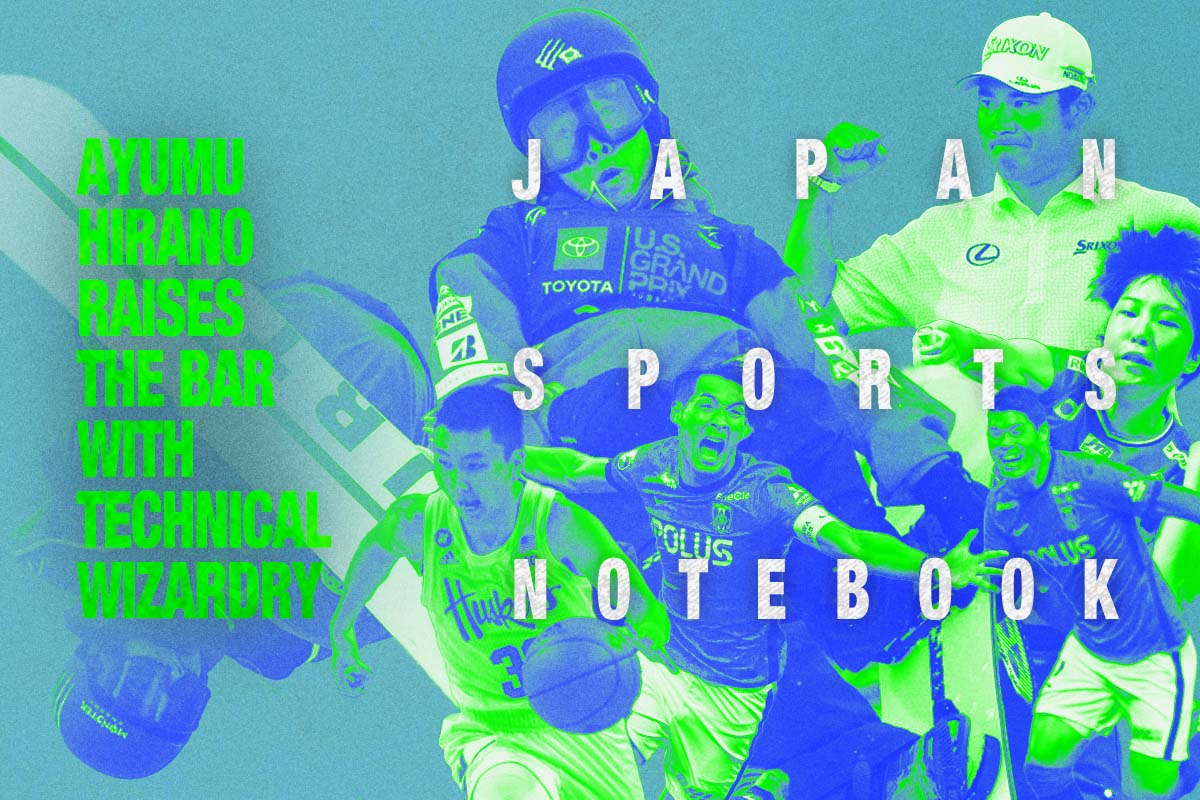 Nobody will accuse Ayumu Hirano of just going through the motions.
His effort, energy and body-twisting moves have helped raise the bar for elite snowboarders.
Case in point: The two-time Olympic silver medalist in the men's halfpipe completed a successful triple-cork jump in the superpipe final in a Dew Tour event on Sunday, December 19 at Cooper Mountain, Colorado. By doing so, he became the first snowboarder to execute the exceptionally difficult move, which is formally known as a frontside triple cork 1440.
How was it done and what did it require?
It's a jump sequence, The Associated Press reported, that "involves three head-over-heels flips with a twist while grabbing the board above the 22-foot-high halfpipe."

It's the perfect time to elevate the extreme sport's degree of difficulty before the Beijing Olympics. Motivation for Hirano, motivation for his peers before the global extravaganza in February 2022.
Hirano finished fifth in the Dew Tour event in Colorado, with a mishap on his next trick attempt not panning out.
Despite missing out on a medal, Hirano found satisfaction in his Cooper Mountain performance.
"I was very happy to land the triple cork in competition for the first time," Hirano, who made his Summer Olympic debut in skateboarding at the Tokyo Games, told reporters.
Defending world champion Yuto Totsuka placed first, Taylor Gold of the United States was the runner-up, and 2020 Winter Youth Olympic Games boys' halfpipe champion Ruka Hirano (no relation to Ayumu) claimed the bronze.
Snowboarding commentator Jonathan "DC" Oetken, who had a close-up view of Hirano's theatrics that Sunday, provided vital perspective for those not versed in the intricate elements of the sport.
"It's just a game-changer because the level of halfpipe riding has gotten so crazy," Oetken proclaimed, according to AP.
American snowboarder Shaun White's sage observation in November signaled that the triple cork was the next hurdle to clear in snowboarding.
"The bar's been raised and it's been set, and now it's nice because we're all aware, at least I'm very aware, that's where it is and this is where we need to be," White, a three-time Olympic champion in the men's halfpipe, told Forbes magazine.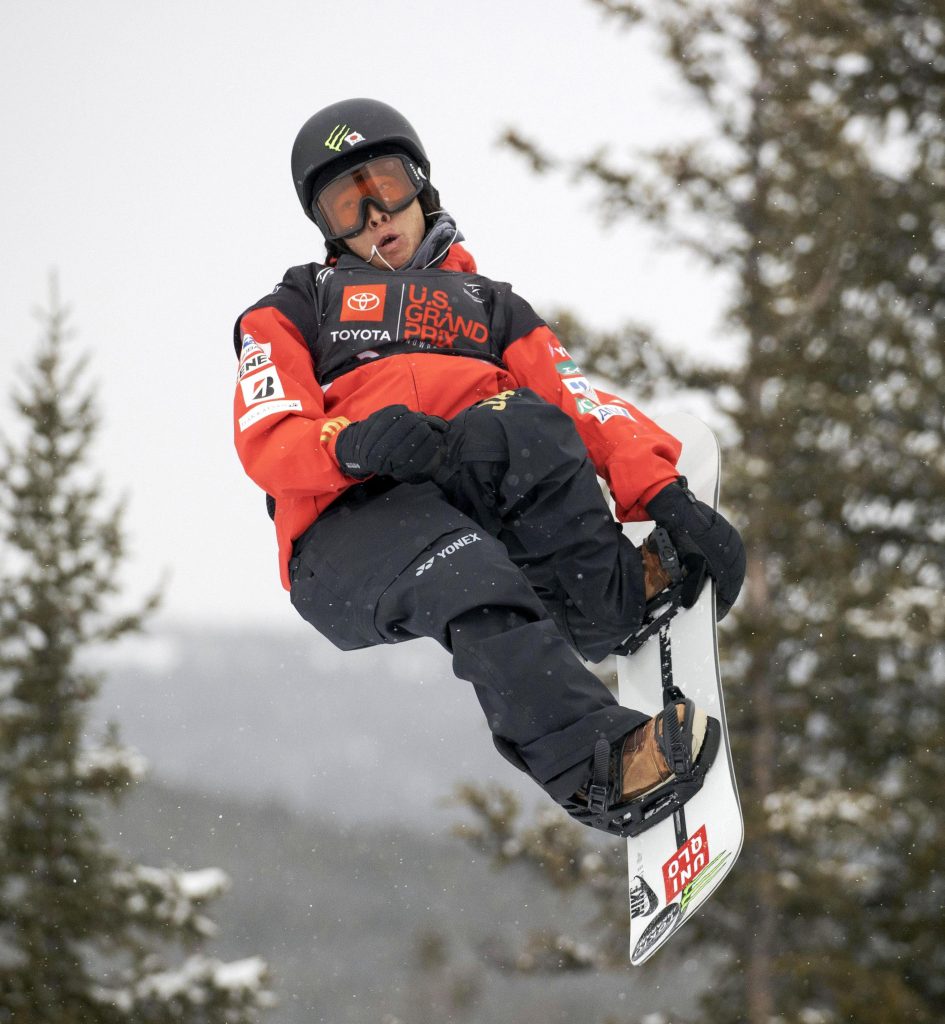 RELATED: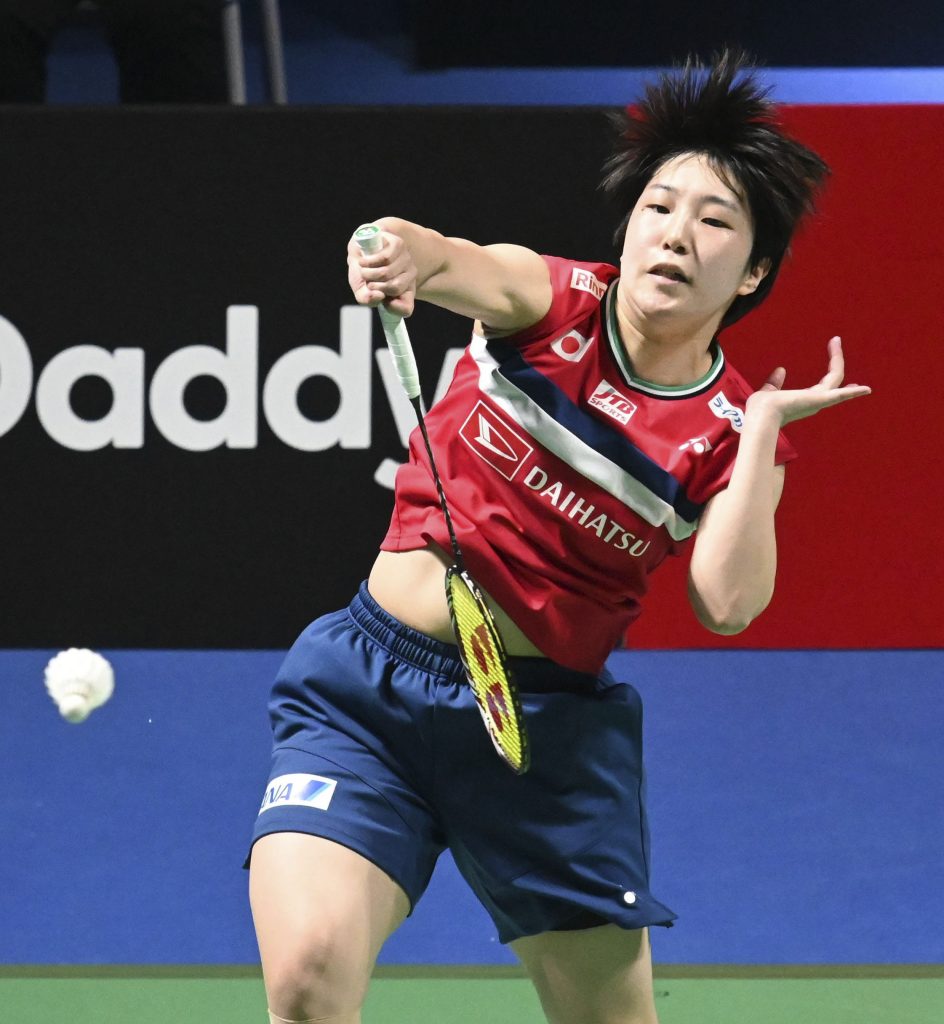 Badminton
Yamaguchi Captures First World Title
Akane Yamaguchi ended the year with an overpowering performance at the BWF World Championships, defeating Tzu-ying Tai of Taiwan 21-14, 21-11 in the women's singles final on Sunday, December 19 in Huelva, Spain.
Yamaguchi became the second Japanese woman to win a singles title at the world championships, following in the footsteps of Nozomi Okuhara, who accomplished the feat in 2017.
Yamaguchi completed her world-title quest with a victory over the world's top-ranked player and Tokyo Olympic gold medalist.
"I've played a lot of matches over the last few months," the 24-year-old Yamaguchi told reporters in a post-match news conference. "There were good moments and bad moments, but at the end I'm very happy with my performance and very happy with this result."
After losing in the quarterfinals at the Olympics, the Fukui Prefecture native has been playing exceptionally well in recent weeks, including consecutive Badminton World Federation tournament titles in late October.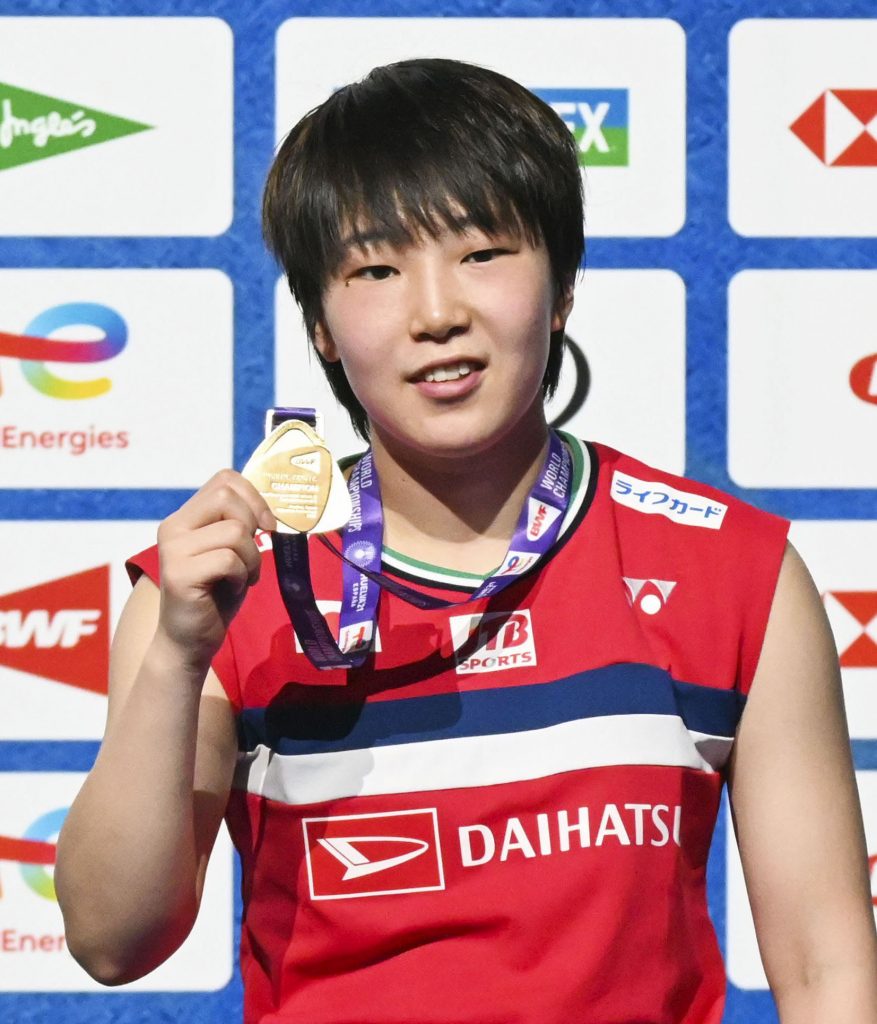 Yamaguchi climbed to No. 2 in the world rankings, which were released after the world championships. She was world No. 3 during the tourney in Spain.
Tai admitted that Yamaguchi controlled the tempo, which was a decisive factor in the final.
"The speed of the game was very fast and I couldn't control it," said Tai. "I didn't find my way or my game. I was a bit passive and behind on the scores. It's true that I had some problems with my body in the second game, but maybe I was in too much of a hurry and I couldn't follow the game as she was too quick."
RELATED: BADMINTON | Akane Yamaguchi Collects Tournament Title For Second Straight Week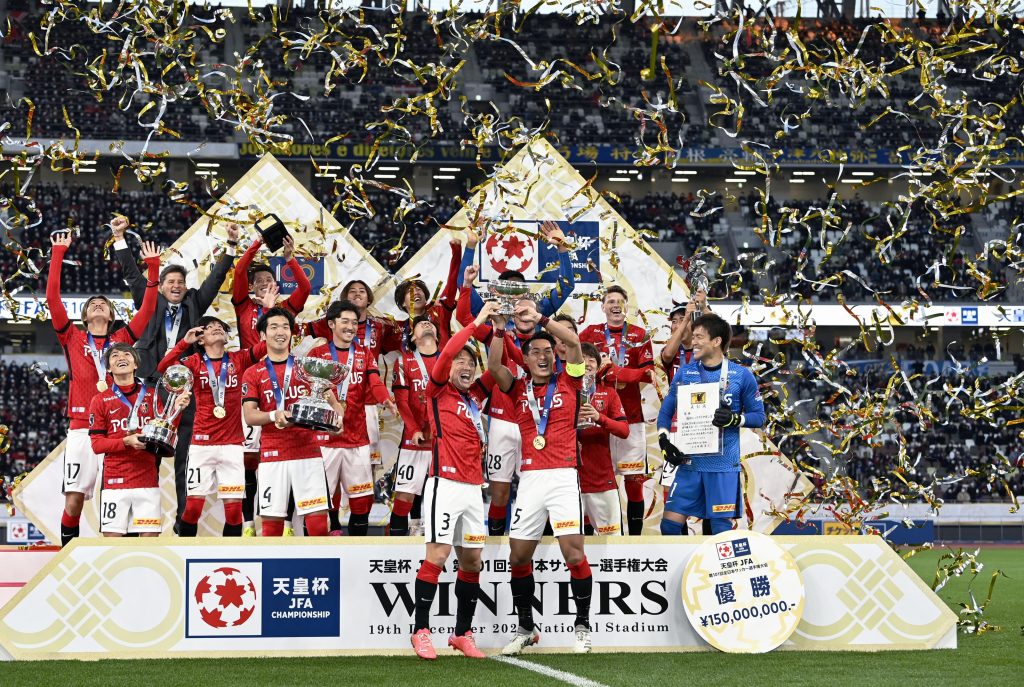 Soccer
Late Drama for Urawa Reds in Emperor's Cup Final
Tomoaki Makino provided the title-clinching goal for the Urawa Reds in the Emperor's Cup final against Oita Trinita at New National Stadium on Sunday December 19.
Makino, who was pressed into action as a substitute in the 83rd minute, scored in the third minute of stoppage time to lift Urawa to a 2-1 victory.
Reds goalkeeper Shusaku Nishikawa fired up Makino before his late tally.
"After we conceded, Nishikawa said, 'Maki go steal the show at the very end,' " Makino revealed after the match, according to Kyodo News.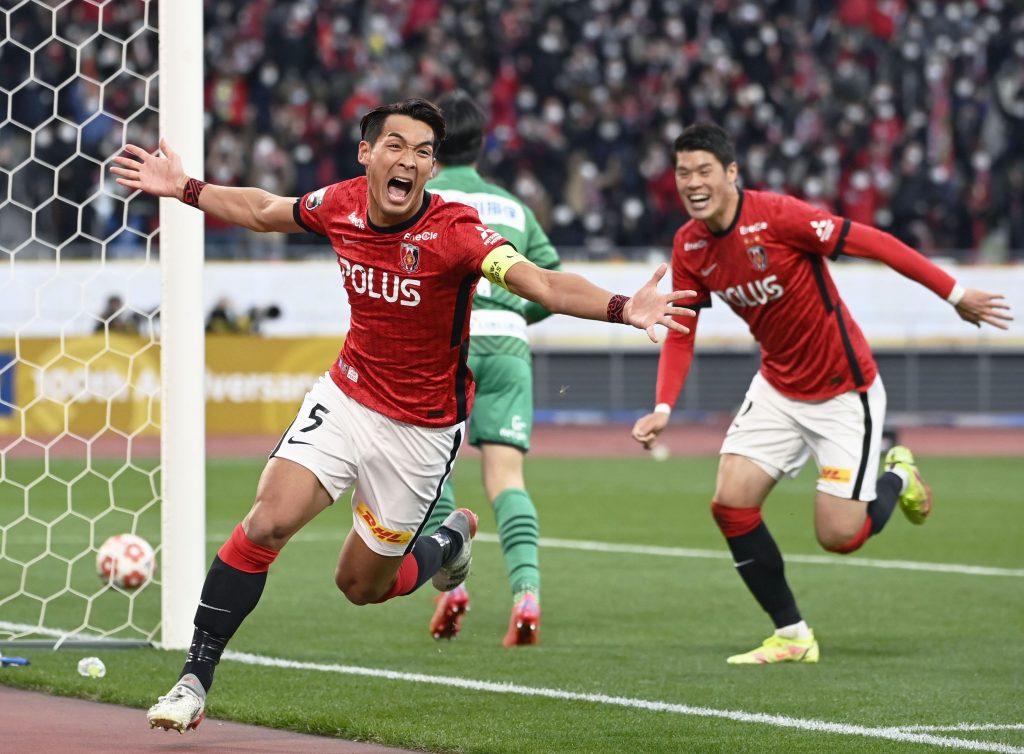 The Reds took a 1-0 lead on an Ataru Esaka goal in the sixth minute.
The slim lead remained until Oita's Matheus Pereira tied it up in the 90th minute, and the storyline changed dramatically before the referee signaled the game, played before an announced crowd of 57,785, was over.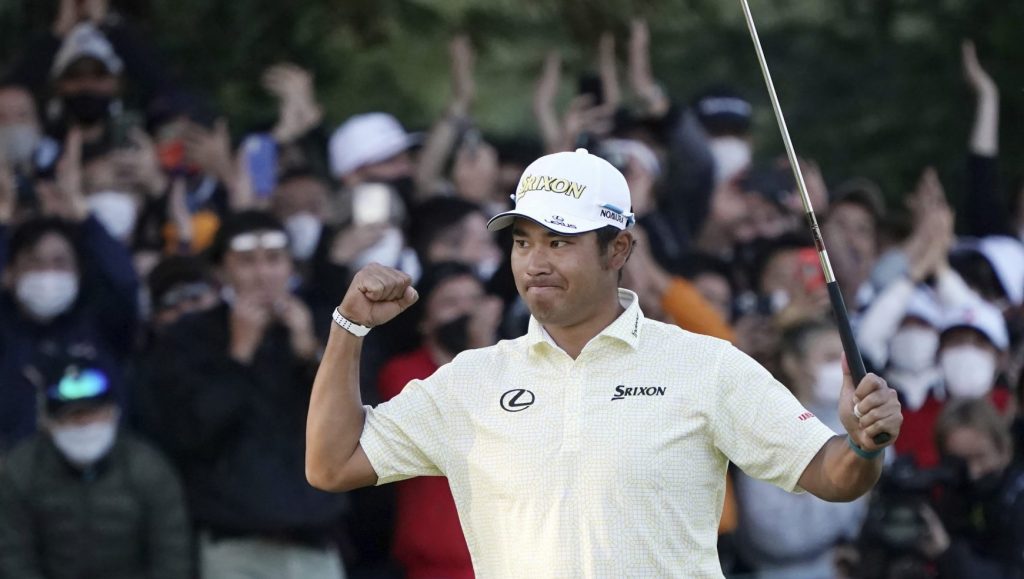 Golf
Matsuyama to Compete in Hawaii to Usher in New Year
Reigning Masters champion Hideki Matsuyama is among the big names preparing to play in their first golf tournament of 2022 in Hawaii.
The Sentry Tournament of Champions at the Plantation Course in Kapalua will feature the four major champions from 2021, with Jon Rahm (U.S. Open), Collin Morikawa (British Open) and Phil Mickelson (PGA Championship) also in the 33-man field.
To be eligible to participate, golfers had to win at least one tournament this year.
In related news, Matsuyama will appear in the Farmers Insurance Open at Torrey Pines Golf Course in La Jolla, California, near San Diego, tournament organizers said this week. The event begins on January 26.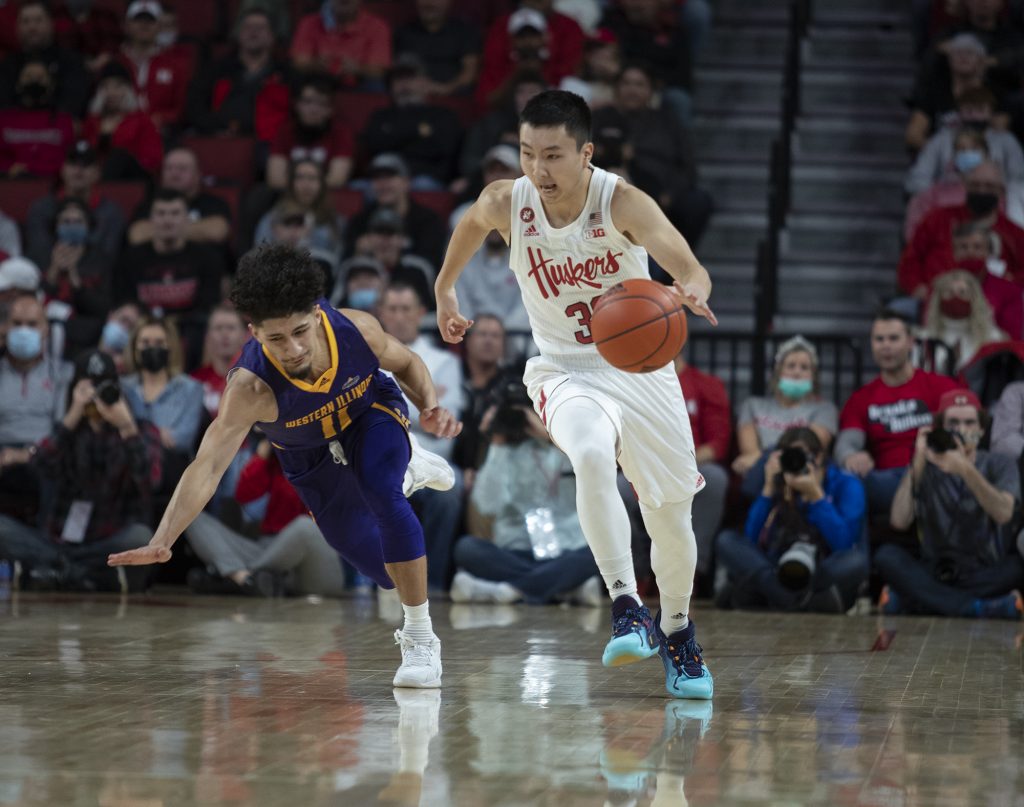 Basketball
Tominaga Shines in Nebraska's Final Game of 2021
Sophomore sharpshooter Keisei Tominaga sparked the University of Nebraska with a team-high 18 points in an 88-74 win over visiting Kennesaw State on Wednesday, December 22.
Tominaga, who started at shooting guard, canned 4 of 7 3-pointers in 26-plus minutes in the Cornhuskers' final non-conference game of the season. He is averaging 8.5 points per game in his first season at the Big Ten Conference school.
Nebraska (6-7) returns to action with a home contest on January 2 against conference rival Ohio State.
RELATED: [JAPAN SPORTS NOTEBOOK] Nebraska's Keisei Tominaga Raises Profile with Strong Performances Early in the Season
Texas Legends' Baba Recovering from COVID-19
Shooting guard Yudai Baba, who helped the Melbourne United capture Australia's NBL title last season, has had a productive 2021-22 NBA G League campaign so far. But the Toyama native will miss a big chunk of the season due to COVID-19, he confirmed in a social media post on Christmas Eve.
"As a result of my recent medical check due to the recovery from COVID, I was told I need to rest for 4-6weeks to treat side effects," Baba wrote on Instagram on December 24. "I've been feeling good and I'll come back stronger! I look forward to getting back on the court again!"
Baba is averaging 12.5 points, 5.5 rebounds, 1.9 assists and 1.8 steals in eight games for the Legends, the Dallas Mavericks' NBA G League affiliate.

Rugby
Grigg to Play for Japan's Red Hurricanes in 2022
Nick Grigg, a 29-year-old center with a long career with the Glasgow Warriors, is joining the NTT DoCoMo Red Hurricanes Osaka of the Japan Rugby League One next month.
An announcement was made on Wednesday, December 22.
Grigg, who has also suited up for the Scotland national squad, is set to make his Red Hurricanes debut in League One's inaugural season.
"Playing for Glasgow Warriors has completely changed my life for the better and I've loved every minute of it," Grigg said, according to the Glasgow Warriors website.
"I'm going to miss Glasgow, the fans and the boys, but it's going to be another amazing experience to move over to Japan and play rugby."
Warriors coach Danny Wilson said Grigg made a positive impact for the club for six seasons.
"He's someone who always gave his all for the club and who was never afraid to [face] the challenge in front of him," Wilson was quoted as saying by Agence France-Presse.
"He'll be missed in our environment and we wish him all the best for the future as he starts the next chapter of his career in Japan."


Quote of the Week
"I'm so thankful to all the Urawa supporters and of course all the players. It's incredible to get this win in front of so many fans. It was a really tough match."
ーUrawa Reds manager Ricardo Rodriguez on the thrill of victory after his team's triumph over Oita Trinita in the Emperor's Cup final.


Editor's note: Interested in submitting a news item for possible inclusion in the Japan Sports Notebook? Send an email with relevant information to e.odeven@japan-forward.com, or JAPAN Forward's comment's page or Facebook page and look for future editions of Japan Sports Notebook on our website.
Author: Ed Odeven

Follow Ed on JAPAN Forward's [Japan Sports Notebook] here on Sundays, in [Odds and Evens] here during the week, and Twitter @ed_odeven.

Subscribe to Our Newsletter