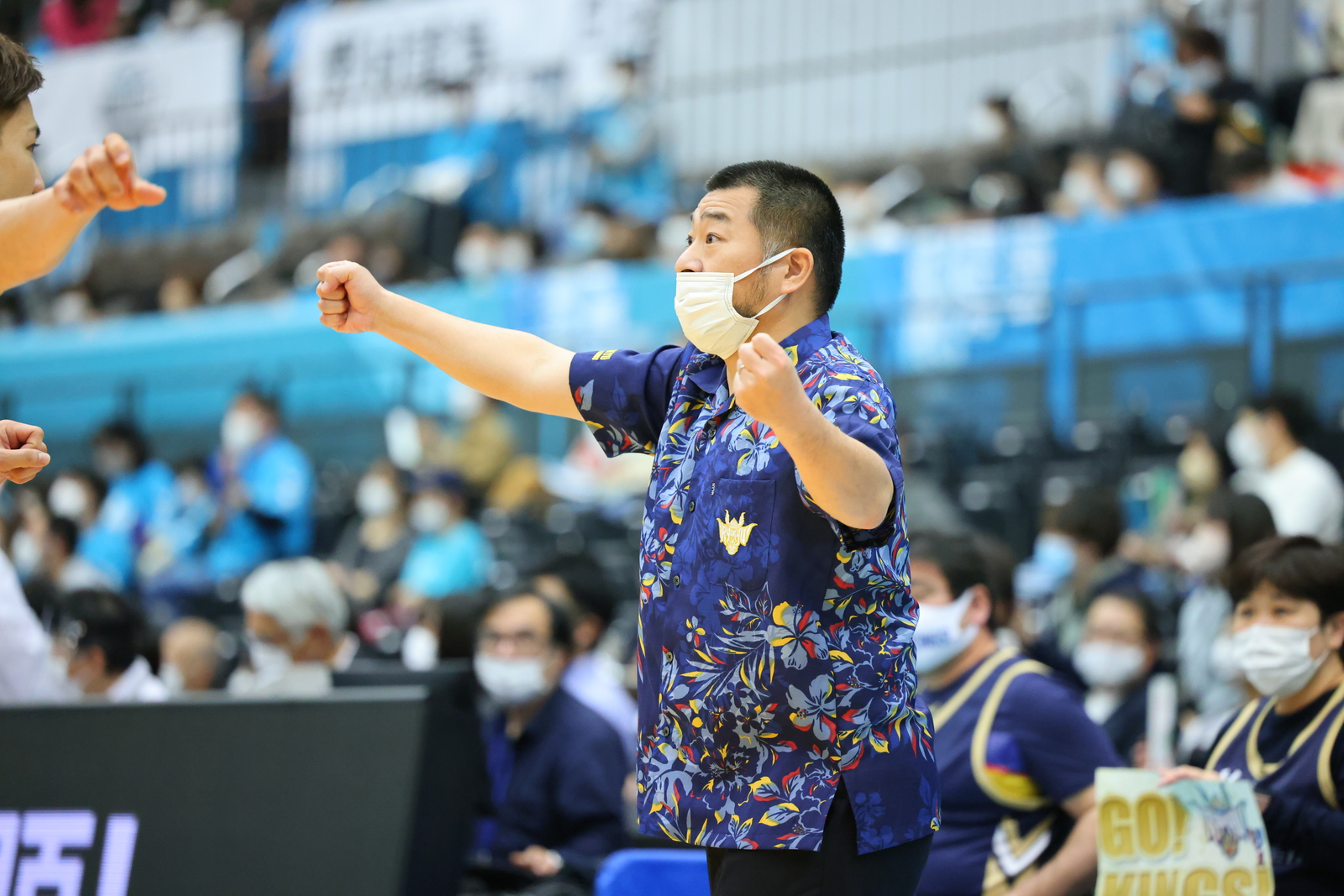 In the early days of Dai Oketani's coaching career, he spent four seasons on the Arizona State men's basketball staff as volunteer assistant under bench boss Rob Evans from 1999-2003.

In a November 2014 interview with this reporter, Oketani reflected on that experience, summing it up this way: "Coach Evans treated us (players and staff members) well every time. So we want to treat our players and staff the same [way]."

Those were guiding principles that have served him well.

Nearly a decade later, Oketani's reputation and track record as a successful head coach can be seen with greater clarity. Confident and assertive, Oketani's coaching repertoire has fused old-school tactics with modern-day strategies. In addition, he's intense and competitive during games, but maintains a relaxed demeanor during leisure time.
Oketani, now 44, has guided five pro basketball franchises to playoff appearances in Japan's bj-league (a now-defunct circuit) and B.League ― Oita HeatDevils, Ryukyu Golden Kings, Iwate Big Bulls, Osaka Evessa and Sendai 89ers ― since 2006.
He returned to the Golden Kings, who call Okinawa Arena their home, for a second go-round last offseason. The results have been remarkable.

Ryukyu owns a B.League-best 42-4 record, including a current 12-game winning streak, through Wednesday, April 13. It starts with a determined, hard-working defense, Ibaraki Robots coach Rich Glesmann said in a recent interview.

The Golden Kings are No. 2 in the 22-team B.League first division in scoring defense (holding foes to 72.0 points per game). They are No. 1 in rebounding (37.9 per game).

Both statistics are a measuring stick of effort, a telltale sign of Oketani's players commitment to hustle for the entire 40 minutes every game.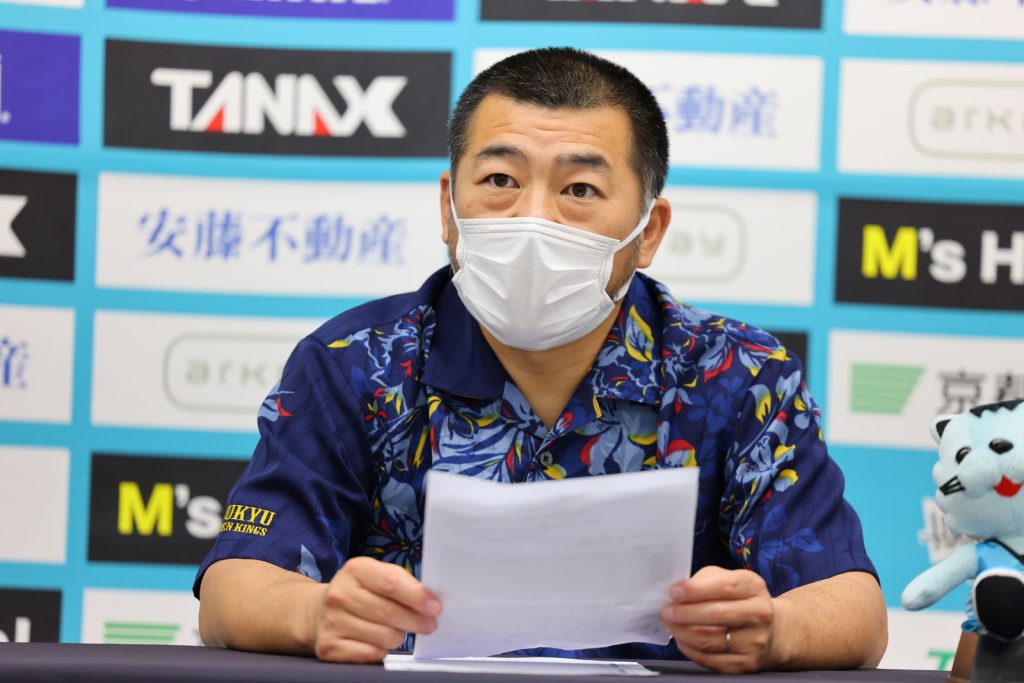 Oketani led the club to a pair of bj-league titles in his four seasons at the helm (2008-09 and 2011-12), winning in his debut season there and in his final year in charge.

Evans, who remains a mentor to Oketani, expressed pride in following the Kyoto native's successful coaching career from afar.

What's more, Evans, now a special assistant to the athletics director at Southern Methodist University, isn't surprised that Oketani has positioned the Golden Kings to make another run at a championship in late May.

"I think Dai is the premier coach in the league," the former University of Mississippi (1992-98) and Arizona State (1998-2006) head coach told JAPAN Forward this week. "His longevity speaks to that."

Evans didn't rattle off a list of coaches who are older than Oketani, or who've worked longer in his chosen possession, including Kimikazu Suzuki, the SeaHorses Mikawa head coach who's held his job since 1995. But his general point about Dai's longevity is an important one. Since his days with Oita, Oketani has been a coach in demand in Japan.
"In observing Dai and talking to him, I feel that he has developed the ability to get the most out of each one of his players, and improve their individual skills," Evans commented. "He then molds the individuals into a very cohesive unit. He gets them to believe in themselves and in him.

"I think that Dai is extremely excited to be back coaching the Golden Kings, where he had so much success."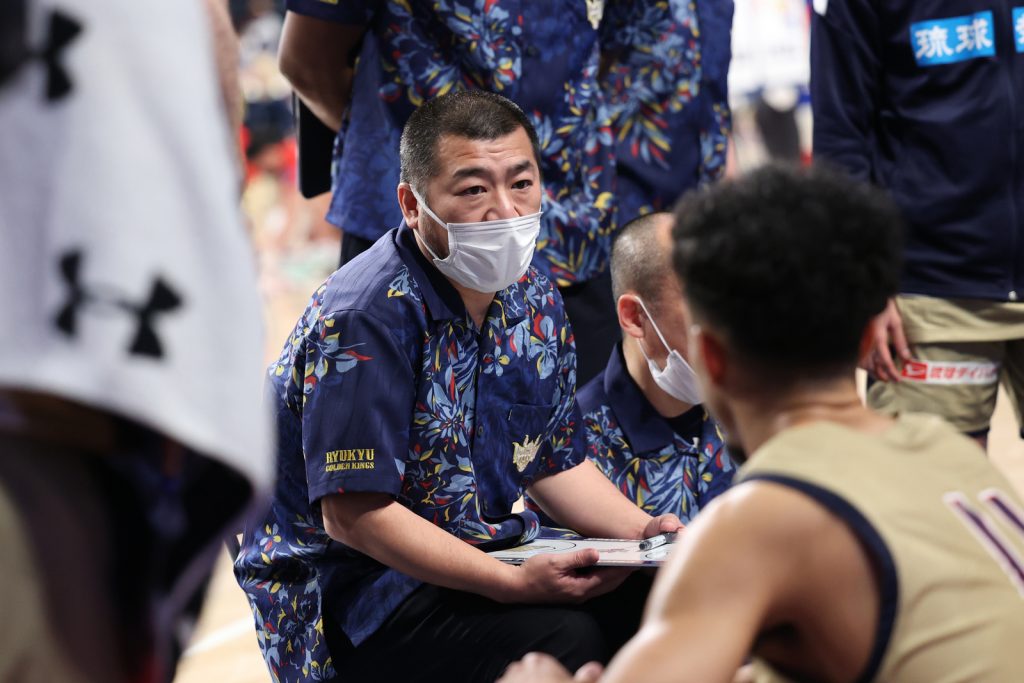 Asked to describe how Oketani manages his club on a day-to-day basis, Evans pointed out that "Dai is a player's coach, but has high expectations of his players, as well as himself. He has developed into an outstanding mentor and coach."
Evans, who spent six decades as a college basketball coach, starting as an assistant at New Mexico State in 1969, is one of Oketani's biggest supporters.
"I am extremely proud of him and the coach and man that he has become," Evans said. "It doesn't surprise me because he is a tireless worker that is constantly evolving and learning."

At age 30, Oketani arrived in Okinawa as the second head coach in team history, replacing Hernando Planells, who held the top job in the Golden Kings' inaugural season (2007-08).

Before the start of the 2008-09 campaign, Jeff Newton, a superstar big man in Japan pro basketball (2005-14) who played under legend Bobby Knight at Indiana University, told me that Oketani expected nothing but the best from his new team. It sent a bold message to the players.
Newton had won three consecutive titles with the Osaka Evessa before joining the Golden Kings.

"First, we want to make the playoffs and then get that No. 1 seed and then win a championship," Newton said in an interview. "Anything less and we didn't do our job this season."

The Golden Kings' first championship signaled Oketani's arrival as one of the younger generation's top basketball coaches in Japan.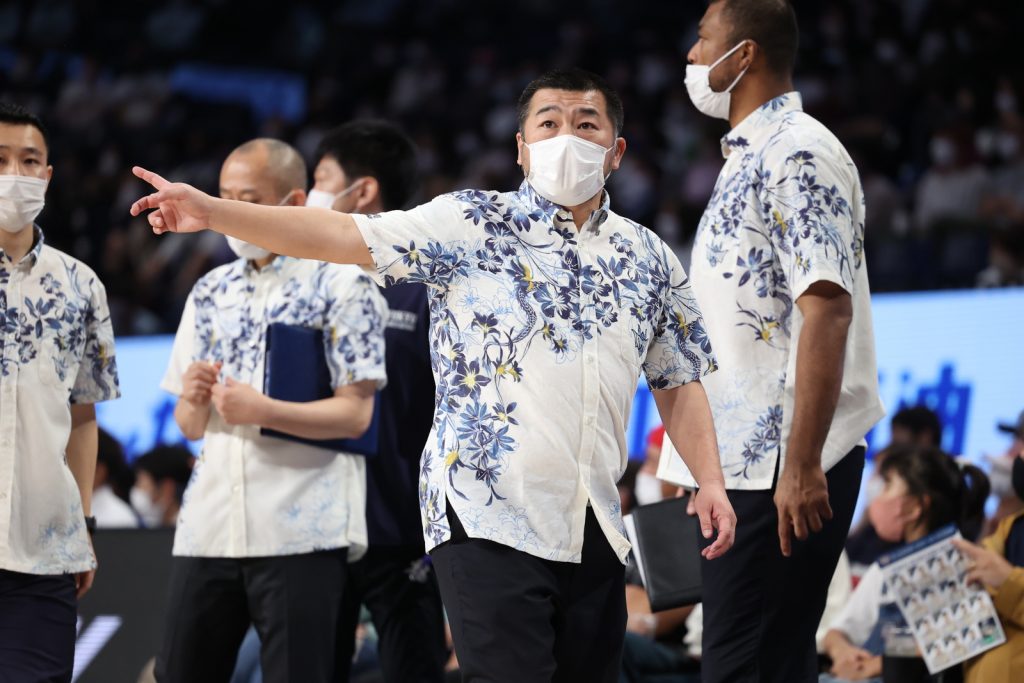 More than a decade later, Oketani is a well-established, respected sideline supervisor.

Before the 2021-22 season, Oketani said in an interview with the Golden Kings' website that the team's goal was "to win the championship."

If Ryukyu maintains its pace, the team will finish the season with a better winning percentage than the Golden State Warriors when they set an NBA mark with a 73-9 record (.890%) in 2015-16.

Entering this weekend, the Golden Kings had a .913 winning percentage.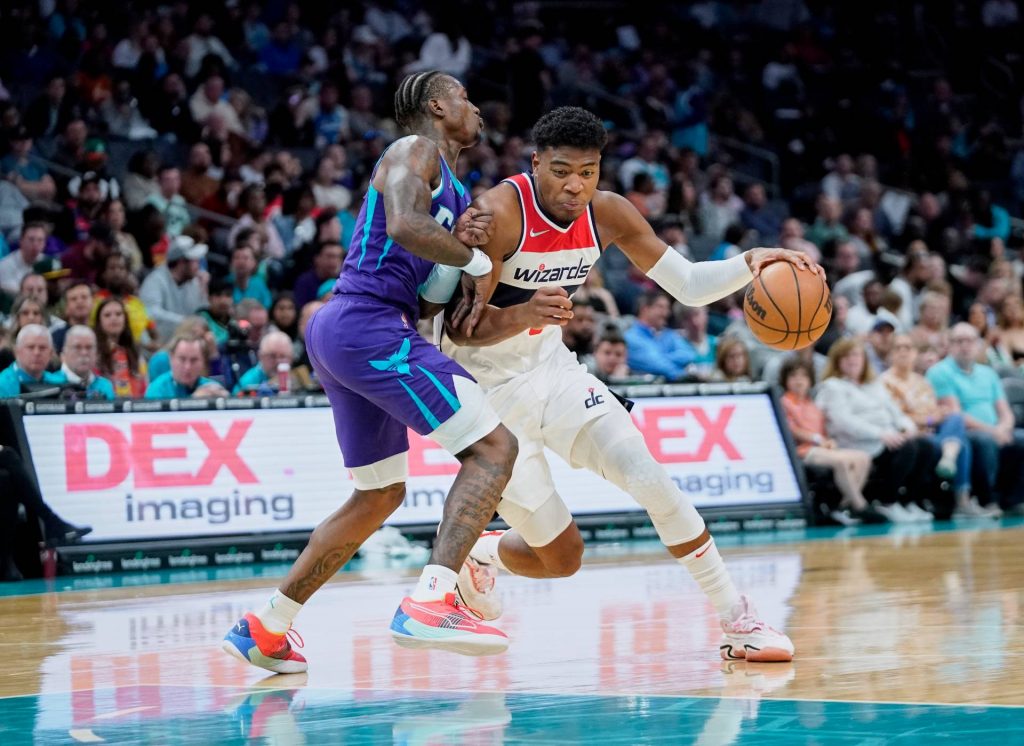 NBA Regular Season Concludes for Hachimura, Watanabe
The Washington Wizards failed to qualify for the NBA postseason or to secure a spot in the play-in tournament to determine the Eastern Conference's final two playoff teams.

The Toronto Raptors, meanwhile, earned the East's No. 5 seed.

Wizards forward Rui Hachimura appeared in 42 games this season, making his debut in game No. 40 on January 9. He skipped training camp, receiving permission from the team to take time off due to personal issues.

Hachimura, in his third pro season, averaged 11.3 points, 3.8 rebounds and 1.1 assists. He shot 49.1% from the field, 44.7% on 3-point attempts and 59.7% from the free-throw line. He attempted a career-high 2.9 3-point shots a game in 2021-22, Washington's first season under coach Wes Unseld Jr.

In the Wizards' season finale, Hachimura had nine points on 9-for-19 shooting with four rebounds in a 124-108 road loss to the Charlotte Hornets on Sunday.

On the same day, Watanabe finished with four points, four rebounds, two assists and a steal in Toronto's 105-94 defeat to the host New York Knicks.

Watanabe appeared in 38 games (four starts) this season. He saw court time in 50 games in 2020-21. He dealt with a quadriceps injury in recent weeks. He was inactive for the first 18 games of the season due to a left calf sprain before making his season debut on November 28.

Speaking to reporters after the Raptors' penultimate game of the regular season on April 8, the fourth-year pro said he needs to remain focused on always being prepared to play.

"[I must] stay ready, no matter what … that's what a pro has to do," he said, "just stay ready and when your number is called, you've got to show what you've been working on."

The Raptors (48-34 in the regular season), the East's No. 5 seed, are playing the No. 4 Philadelphia 76ers (51-31) in the opening round of the playoffs.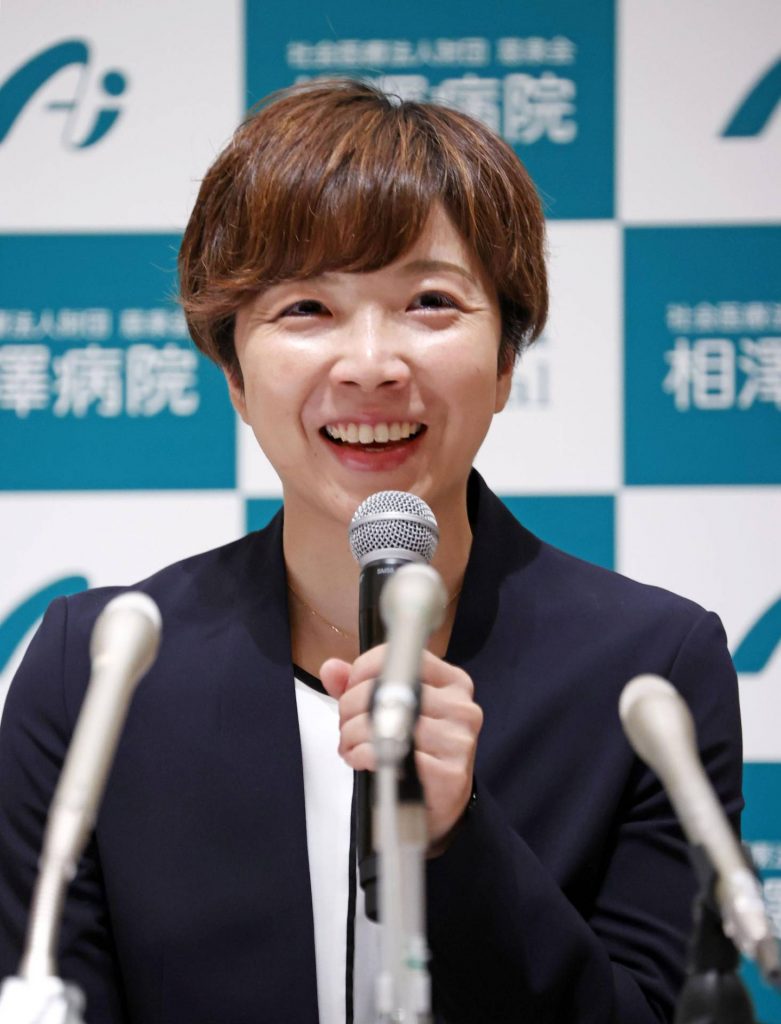 Speed Skating
Kodaira Reveals Retirement Plans
Nao Kodaira, who became the first Japanese to win an Olympic gold medal in speed skating, is retiring after a farewell race in Nagano in October, she announced on Tuesday, April 12.

The 35-year-old Kodaira captured gold in the women's 500 meters at the 2018 Pyeongchang Winter Olympics. She also earned a runner-up finish in the 1,000 in South Korea.

In her Olympic debut at the 2010 Vancouver Games, Kodaira helped Japan place second in the team pursuit event.

Competing at the Beijing Games in February, Kodaira finished 17th in the 500 and 10th in the 1,000.

"When I thought about how long life is, I didn't want it to be only about speed skating," Kodaira was quoted as saying by Reuters. "I felt that now was around the right time.
"There are several reasons but I wanted to race one last time while I still can physically. I wanted the last race to be at home in [Nagano]."

Soccer
Furuhashi Returns to Title-Chasing Celtic After Injury Layoff
Celtic F.C.'s Kyogo Furuhashi stepped onto the pitch for the first time for a match in 3½ months on Saturday, April 9, and it was an upbeat experience at Celtic Park.

Japanese teammates Daizen Maeda (36th minute) and Reo Hatate (52nd) scored in Celtic's 7-0 rout of St. Johnstone in a Scottish Premiership clash.

Furuhashi, who was sidelined with a hamstring injury, entered the match in the 74th minute as a second-half substitute.

Through April 10, first-place Celtic (44 points) held a commanding lead over the Rangers (34) in the Premiership standings.

The regular season concludes on May 15.

Celtic boss Ange Postecoglou said on Friday that Furuhashi could be inserted into the starting lineup for the Scottish Cup semifinal against the Rangers, replacing the injured Giorgos Giakoumakis.

"I don't think he is ready to play 90 or 120 [minutes] but he's ready to play," Postecoglou told the UK's Press Association. "He was back in and got some match minutes last weekend and he has had two solid weeks of training with the group."

RELATED: [ODDS And EVENS] Kyogo Furuhashi Thriving In Starring Role For Celtic
Frontale Holds Top Spot with 10 Games in the Books
Entering the weekend of April 16-17, the two-time defending J. League champion Kawasaki Frontale held a slight lead over the Yokohama F. Marinos and Kashima Antlers in the standings.

Frontale (20 points) are setting the pace in the 2022 campaign, with six wins, two draws and two defeats.

Yokohama (5-3-2) and Kashima (6-0-2) both have 18 points.

Baseball
Cubs' Suzuki Off to a Sizzling Start with New Team
Seiya Suzuki has provided a big spark for the Chicago Cubs to kick off his first MLB season.

In his first six games, the former Hiroshima Carp outfielder had three homers, a double 10 RBIs and a .368 batting average.

Suzuki slugged his first MLB home run, a two-out, three-run blast to left-center off Freddy Peralta, on April 10 in a 5-4 loss to the visiting Milwaukee Brewers at Wrigley Field.

A day later, the right-handed batter's power provided all the offense the Cubs needed in a 2-1 road win over the Pittsburgh Pirates. He smacked solo homers, both leadoff shots, off Jose Quintana in the fifth and Anthony Banda in the seventh.


"I'm just trying to stay aggressive and trying to make the pitcher throw more pitches," Suzuki told reporters through an interpreter after the game. "I'm getting lucky, and I just want to continue to contribute like this."

RELATED: [ODDS And EVENS] Seiya Suzuki Earns Exciting Opportunity On Baseball's Biggest Stage

Kikuchi Shelled in Debut with Blue Jays
Left-hander Yusei Kikuchi lost his regular-season debut with the Toronto Blue Jays on Tuesday, pitching 3⅓ innings in a 4-0 road loss to the New York Yankees.

Kikuchi yielded three runs, two of which were earned, and five hits.
Aaron Hicks delivered the big hit for the Yankees, tagging Kikuchi for a two-run homer in the second inning.

Darvish, Ohtani Have Shaky Mound Outings
In one of the worst pitching performances of his pro career, San Diego Padres hurler Yu Darvish allowed nine runs and eight hits in 1⅔ innings against the San Francisco Giants on Tuesday.

The host Giants won 13-2 at Oracle Park.

Darvish's ERA skyrocketed to 10.57 after his second start of the season. He has an 0-1 record.

Los Angeles Angels starter Shohei Ohtani fell to 0-2 after yielding six hits and six runs in 3⅔ innings in a 10-5 defeat to the Texas Rangers on Wednesday in Arlington, Texas. Ohtani walked two batters and fanned five.

Rangers No. 9 hitter Jonah Heim belted a grand slam off Ohtani in the second inning, putting his team ahead 4-2.
"I thought I made a couple of good splitters [split-finger fastballs] ... obviously the one I gave up the grand slam just hung up there," Ohtani was quoted as saying through his translator by The Associated Press.
Angels manager Joe Maddon said Ohtani struggled with his control.

"His command wasn't as sharp. He started out with a good velocity. Then that came down a bit, but a 0-2 grand slam from a No. 9 hitter on one of his best pitches is really unusual," Maddon said, according to AP. "He wasn't on top of this game. It's going to happen."
Designated hitter Ohtani, LA's leadoff batter, went 1-for-4 with a walk and scored a run.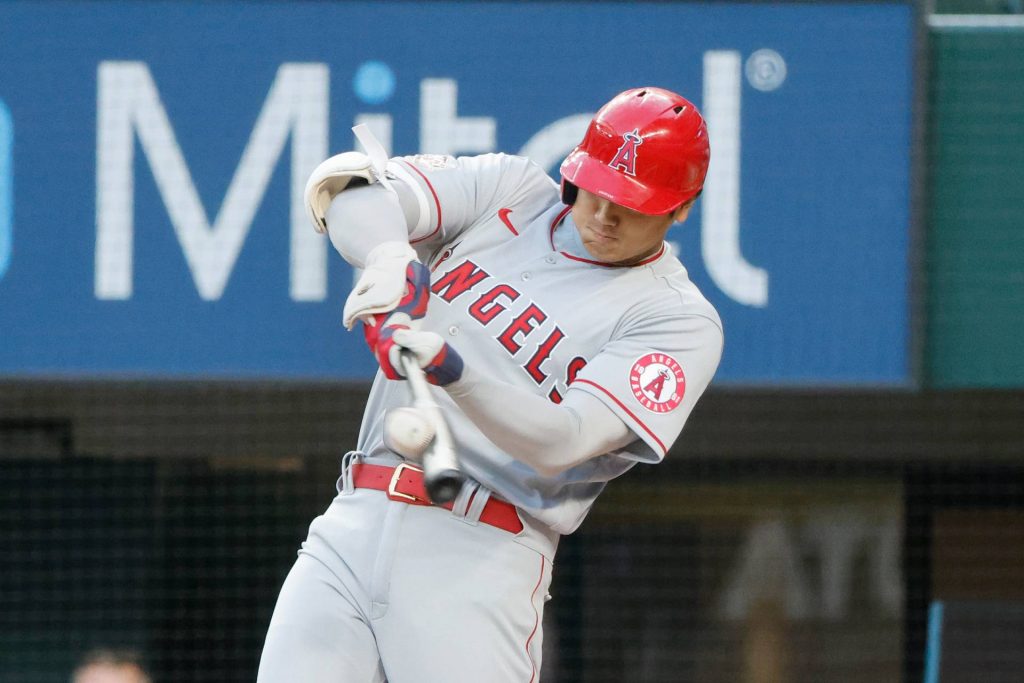 Meanwhile, the reigning American League MVP smacked a pair of homers on Friday in a 9-6 victory over the Rangers. The pride of Oshu, Iwate Prefecture, hit his first homer of the season, a solo blast, in the first inning.
Ohtani added a two-run shot in the fifth.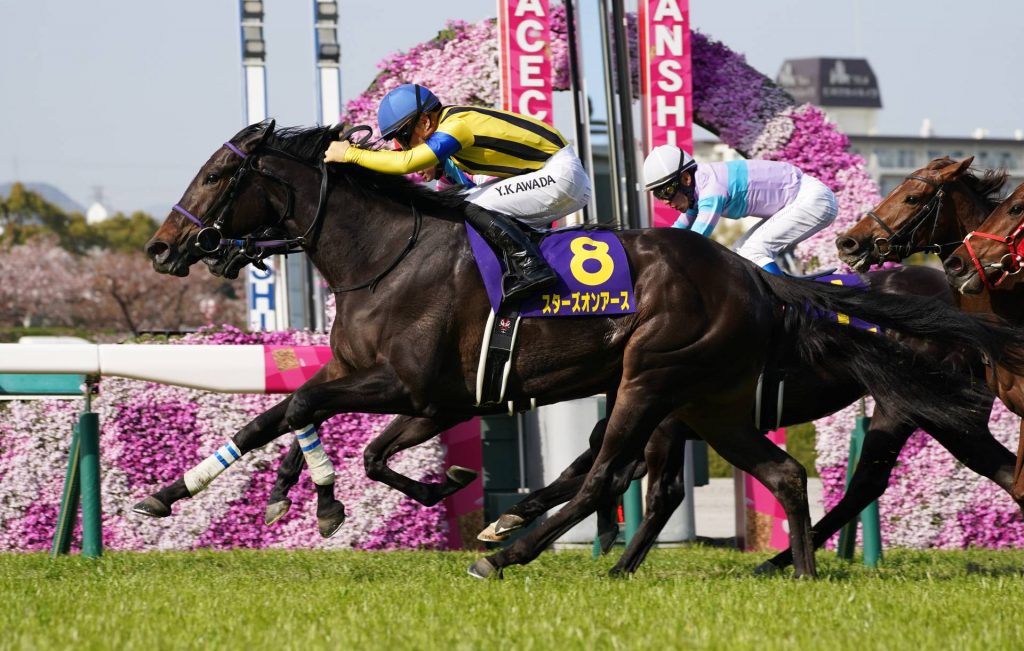 Horse Racing
Stars on Earth Triumphs in Oka Sho
Yuga Kawada guided Stars on Earth to a pulsating victory in the 82nd Oka Sho on Sunday, April 10 at Hanshin Racecourse.

The 3-year-old dark bay filly completed the 1,600-meter race in 1 minute, 32.9 seconds and edged Water Navillera, ridden by legendary jockey Yutaka Take, by a nose in Takarazuka, Hyogo Prefecture.

The Oka Sho is the opening race of the fillies' Triple Crown. The Yushun Himba (Japanese Oaks) and the Shuka Sho are the other races.

Seventh favorite Stars on Earth is trained by Mizuki Takanayagi, who earned his first Japan Racing Association Grade I victory in the race.

For jockey Kawada, it was the 19th G1 triumph of his career, including a win in the 2014 Oka Sho (Harp Star).

Rounding out the top five after Stars on Earth and Water Navillera were Namura Clair (Suguru Hamanaka), Circle of Life (Mirco Demuro) and Pin High (Ryo Takakura).
Race favorite Namur, guided by Takeshi Yokoyama, finished 10th in the 18-horse field.

"I'm just so glad that she actually snatched the win at the end," Kawada said. "I knew we had caught up but couldn't tell who'd won. I'd been aware during workouts that she was a bit difficult to control but besides keeping that in mind, the plan today was to stay in mid-pack and let her run in a comfortable rhythm. It was definitely her strength and determination that shone and gave us the win today. I'm looking forward to how she develops from here."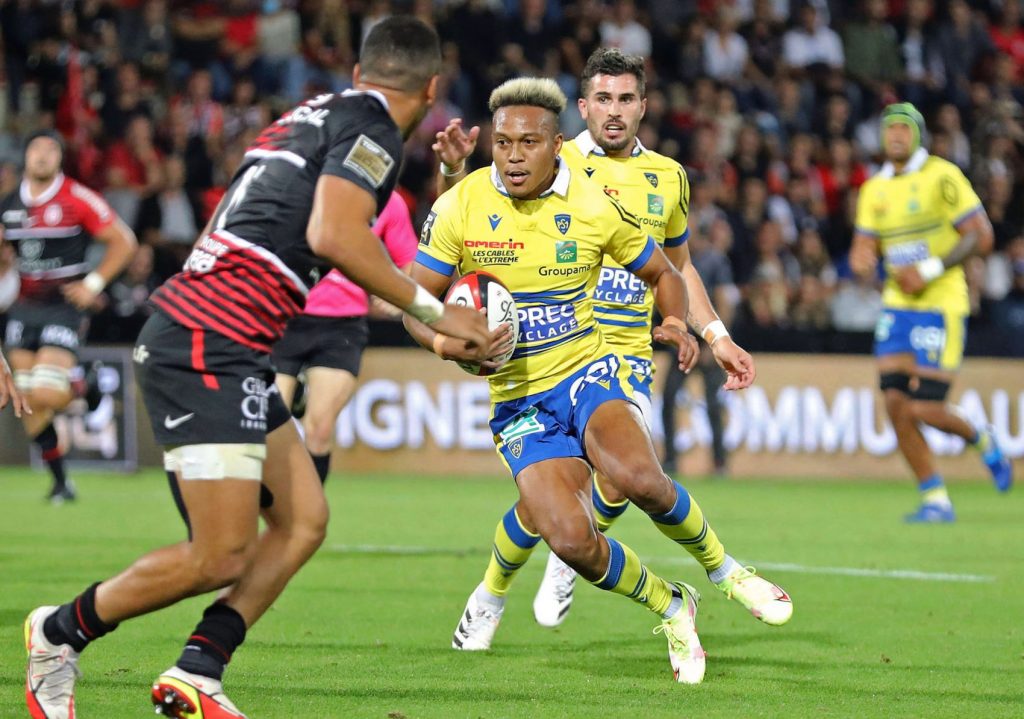 Rugby
Matsushima Sidelined with Shoulder Injury
ASM Clermont Auvergne's Kotaro Matsushima suffered a right shoulder injury in a European Champions Cup match against Leicester on Sunday, April 10.

Tests revealed the veteran fullback's injury is "quite severe," the club announced on Tuesday, according to published reports.

As a result of the injury, Matsushima, who played for Japan in the 2019 Rugby World Cup, is expected to be sidelined for several weeks, France's Top 14 club said.

RELATED: [ODDS And EVENS] Rugby Speedster Kotaro Matsushima An Important Part Of Clermont Lineup
Swimming
Ohashi to be Honored as Nation's Top Swimmer for 2021
Yui Ohashi, gold medalist in the women's 200- and 400-meter individual medley races at the Tokyo Olympics last summer, has been named the Japan Swimming Federation's 2021 Swimmer of the Year.

The JSF made an announcement on Thursday, April 14.

Ohashi will be feted on May 1, the final day of the Japan Swimming Championships, at Yokohama International Swimming Pool.


Author: Ed Odeven

Follow Ed on JAPAN Forward's [Japan Sports Notebook] here on Sundays, in [Odds and Evens] here during the week, and Twitter @ed_odeven