Japan Suffers Rugby World Cup Defeat to England in Nice
A scrappy, error-filled first 60 minutes gave way to a more open final quarter in the Rugby World Cup clash as England pulled away from the Brave Blossoms.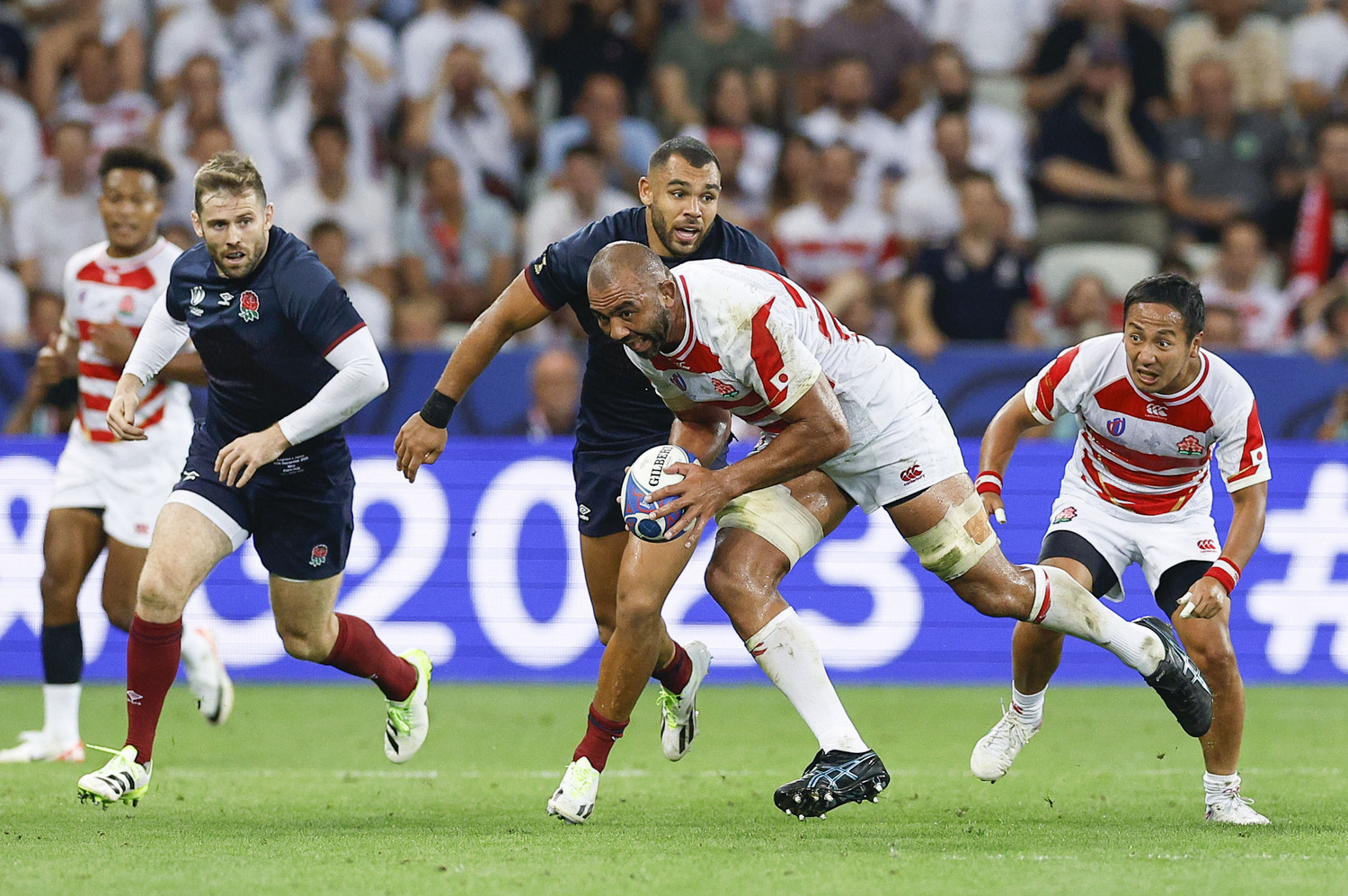 GLASGOW ― Japan fell to defeat against eighth-ranked England in its second 2023 Rugby World Cup match, dropping a 34-12 decision on Sunday, September 17 in Nice, France.
The result continued the run of the Brave Blossoms failing to defeat a Tier 1 opponent since the 2019 World Cup. It was the fourth official test match played between Japan and England. World No 14 Japan is yet to taste victory or score more than 15 points against England.
The game kicked off at 4 AM JST on Monday. It was a humid Sunday night in Nice, which made handling the ball difficult.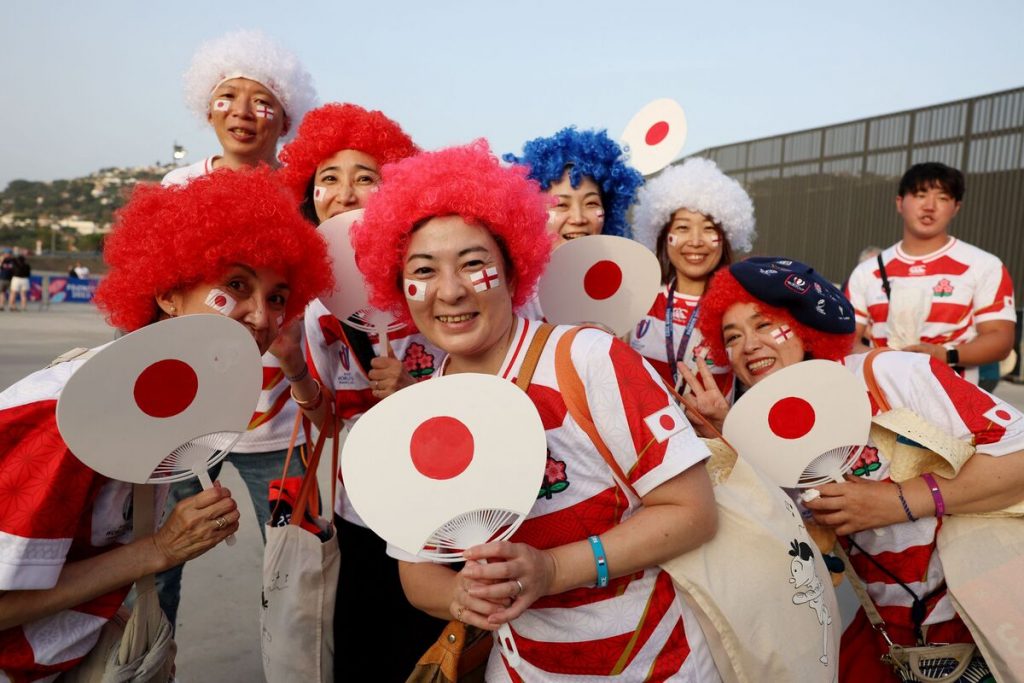 Indeed, the conditions contributed to what was a low-quality game for the most part. The match was still in the balance with 15 minutes to play, but it was England, energized by its bench players and playing some running rugby by this stage, which pulled away on the scoreboard to record a bonus point victory.
Brave Blossoms head coach Jamie Joseph was left to reflect on what could have been. "We created a lot of opportunities, we just made too many mistakes," he said, according to The Associated Press.
Joseph continued, "England put us under a lot of pressure but there were times I thought it was a real arm wrestle, we just needed to capitalize on those opportunities and we couldn't."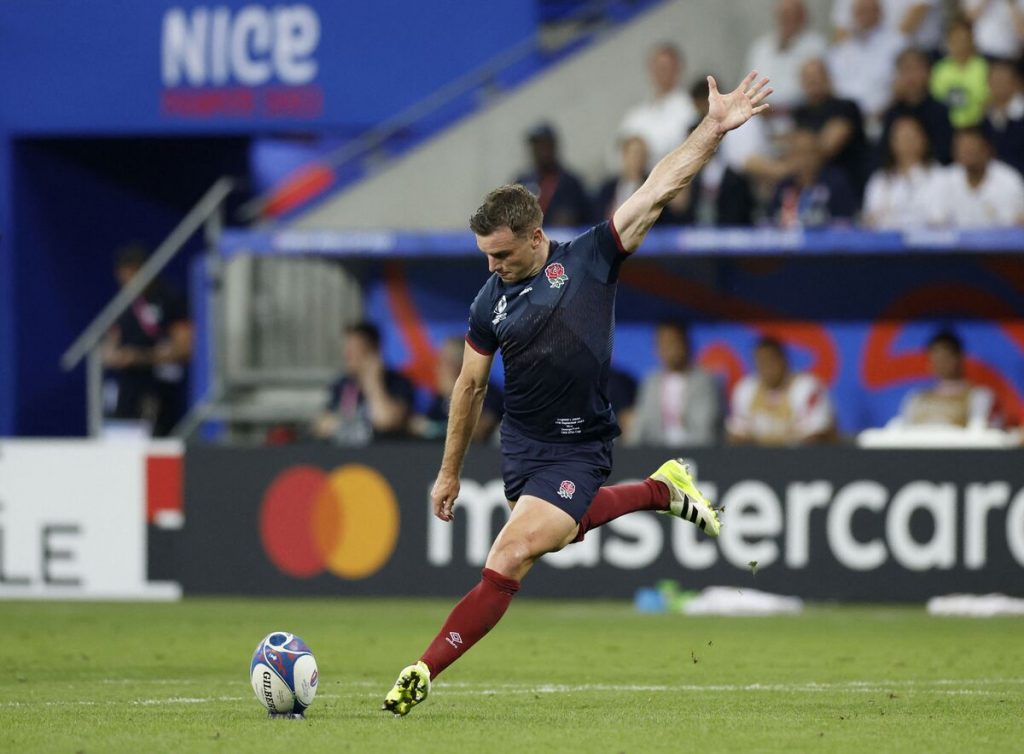 Mistakes and Kicking the Theme of First Half
If you like error-free, fluid rugby, the first 40 minutes wouldn't have been to your liking. And the fare served up in the opening half was pretty hard on the eye.
The mistake count began as early as the second minute. Brave Blossoms fullback Semisi Masirewa knocked-on in goal, presenting England with a close-range scrum. The scrum led to a penalty, allowing England fly-half George Ford to kick an easy three points to get the scoreboard moving.
Masirewa's bad start to the night soon got worse when he suffered an injury. He was replaced by Lomano Lemeki.
Japan was soon level thanks to Rikiya Matsuda's close-range kick. The Brave Blossoms had taken advantage of a wayward pass by England scrum-half Alex Mitchell to build an impressive 12-phase attack. England was penalized for being offside and the score was tied at 3-3.
During this period of the half, Japan had the better of the territory and it went ahead after Matsuda kicked another penalty.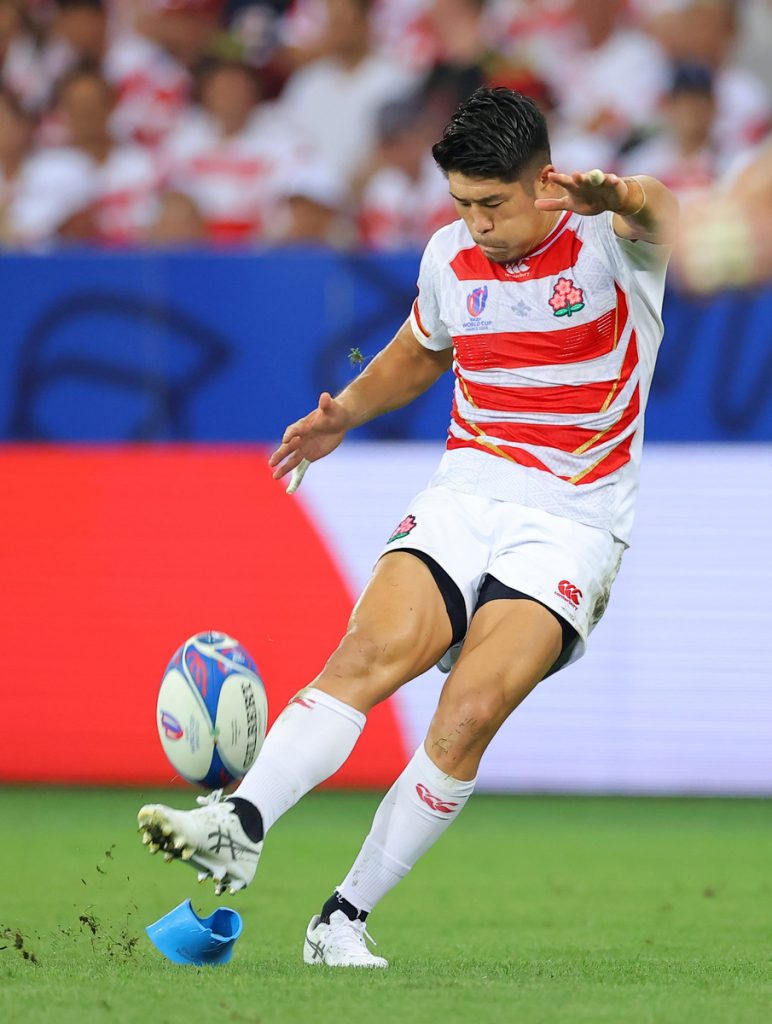 Key Error Gifts England a Try in Rugby World Cup Clash
With the two teams making handling errors, both were happy to kick the ball away. Japan kicked from hand 21 times in the first half. England selected that tactic on 19 occasions.
It was an accurate England kick that put Japan under defensive pressure on its own goal line. The lineout misfired and England number eight Lewis Ludlam gratefully accepted the gift to score an easy try.
Matsuda kicked another penalty to keep his tournament 100% record intact before an inexplicable Japan error on the stroke of halftime gifted England another three points.
With 15 seconds remaining in the half Japan panicked and kicked the ball out. From the resulting lineout England forced a penalty. Ford easily converted it.
It was very poor game management from the Brave Blossoms.
England led 13-9 at the break.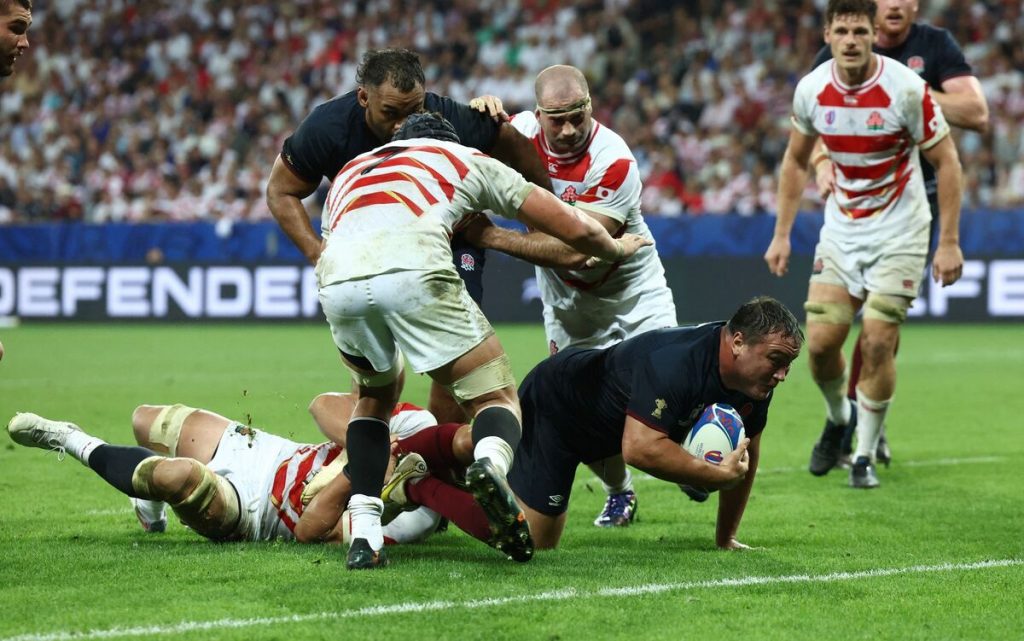 How Did Japan Front Up To English Physicality?
In the build-up to this match, much of the focus was on the physical test Japan would face against England.
On the whole the Brave Blossoms did a good job matching up to the English power in the scrum. It wasn't until England replaced its front row in the second half that Japan began to struggle slightly in a physical sense.
Several scrum penalties were conceded in this period of the game. It helped England dominate that key final 20 minutes of play.
Lineout and Tackling Analysis
Following on from missing 28 of its 205 tackles against Chile, Japan performed better in this category against England. It missed 24 of 196 attempted tackles. But 16 of these unsuccessful tackles occurred during the final quarter when England played with the ball in hand.
In the lineout exchanges Japan recorded a 66% success rate on its own throws. This isn't good enough at the highest level. It did steal two of England's lineouts, but at this level failure to secure the ball on your own throws makes life very difficult.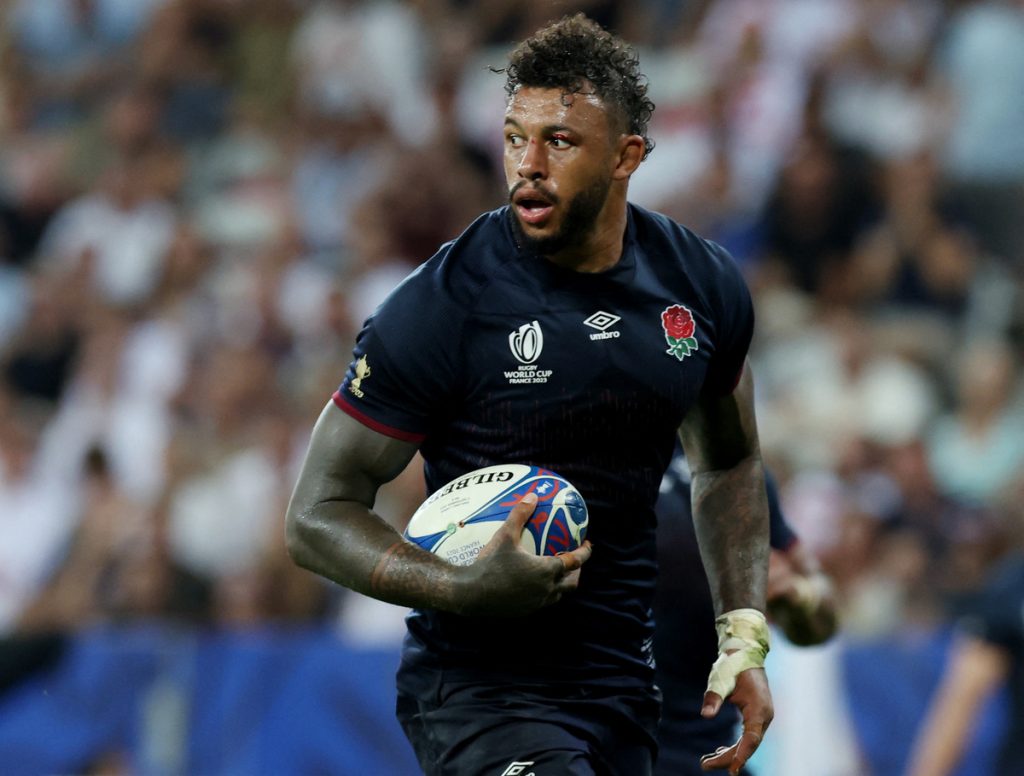 Early Second-Half Play Looked Like the First Half
The initial exchanges in the second half were similar to the opening 40 minutes. Lots of kicking the ball away and handling errors.
After 60 minutes, both teams had committed 10 handling errors.
Japan was briefly within a point when Matsuda's fourth penalty reduced the scoreline to 13-12 after 52 minutes. It would be the last points Japan scored in the match.
Three minutes later, England scored its second try. Some good play on its right wing between Elliot Daly and Ben Earl created an opportunity near the goal line. Ford's pass came off the head of prop Joe Marler ― the ball traveled forward but it isn't a knock-on if it hits a player on the head. Japan's players hesitated a second and that allowed Courtney Lawes to take the ball over the line to score.
England was now in control.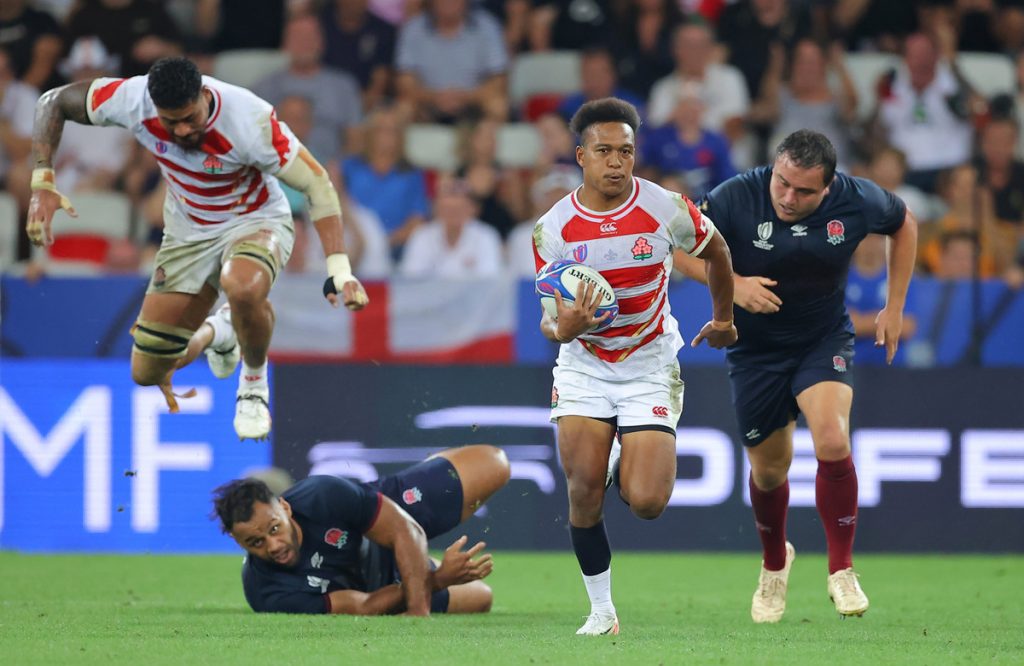 Japan Shows Flash of Running Play Before England Asserts Dominance
One moment of magic from winger Kotaro Matsushima showed everyone watching that Japan has talented strike runners of its own.
Matsushima collected the ball in his own 22-meter area and beat four opponents as he made a break into England's territory. Japan played through a few phases, but the momentum was halted by yet another handling error.
Two more tries were scored in the game. England crossed the line after 64 and 78 minutes had elapsed to secure a bonus point win.
The third try came from a penalty that England forced from a Japan scrum. It underlined just how much things got away from Japan in the closing stages.
On the ensuing play, Ford launched a cross-field kick that was collected by fullback Freddie Steward, who scored in the left corner.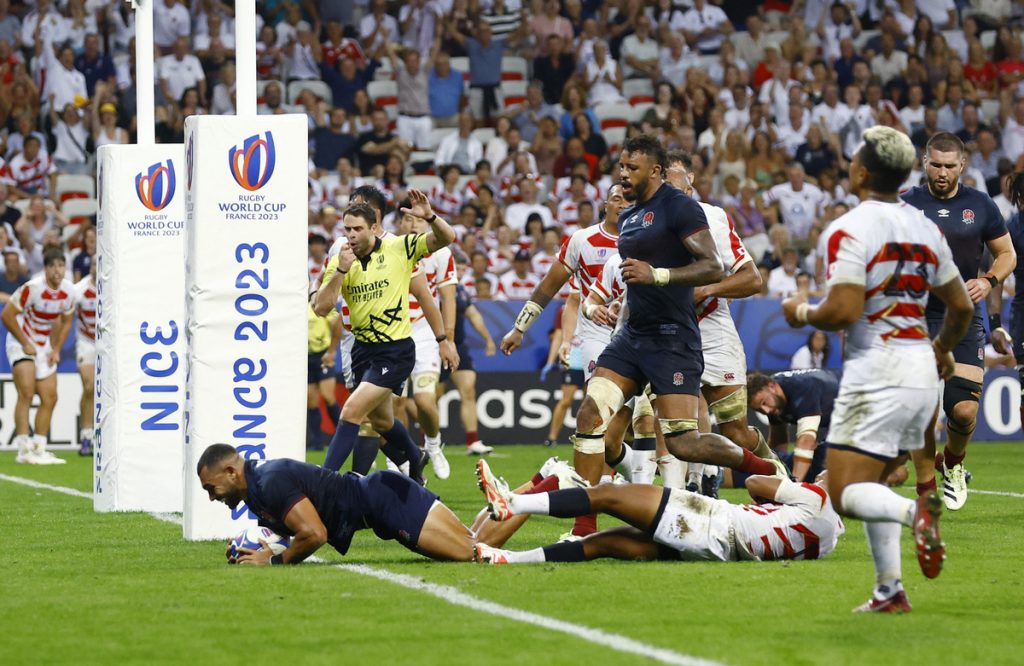 The final score of the sultry French Riviera evening came from another scrum penalty. England worked the following lineout through eight phases of play before Joe Marchant dived over the line. Ford converted to complete England's 22-point victory.
Quotations and Conclusion
Both starting fly-halves spoke to reporters after the game.
"It was probably not the prettiest watching it," England's Ford said, according to BBC Sport. "It's really hard to play with the ball in these conditions. These late kickoffs, the balls are dead greasy but we got there in the end."
Ford added, "We knew it was going to be tough and Japan challenge you in different ways. [And] we knew it would be that third or fourth quarter before we could pull away a bit," Reuters reported.
A disappointed Matsuda was quoted by Kyodo News: "After things had gone to plan [in the first half], we talked about needing to play at a good pace in the second half. But infringements and penalties were a problem. It allowed them to put us under pressure."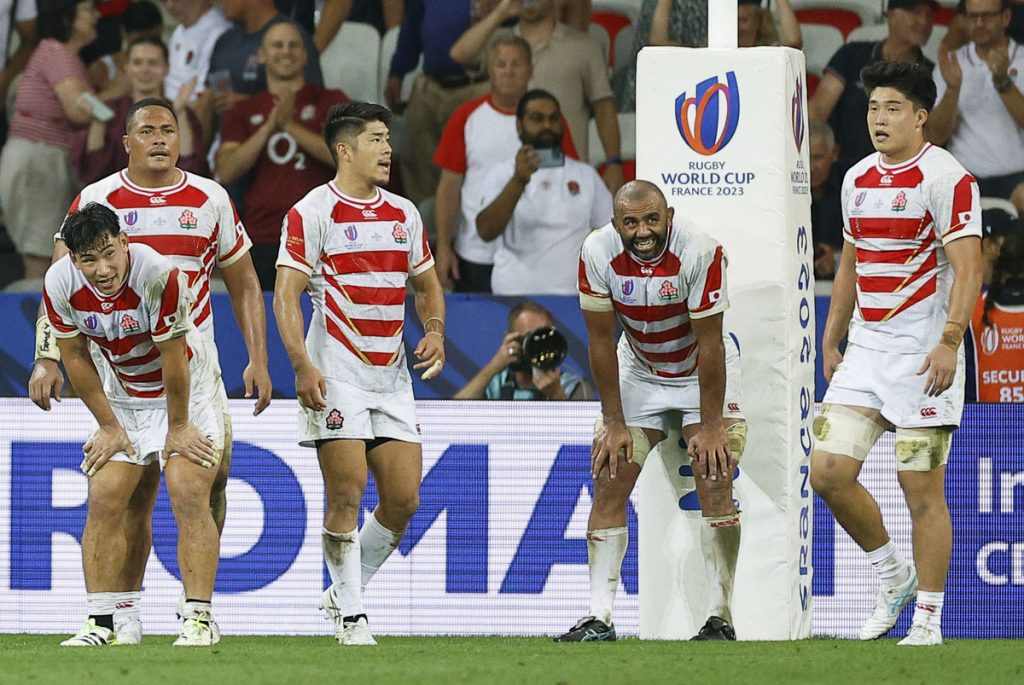 Japan must win its remaining two Group D matches in order to qualify for the World Cup quarterfinals for the second successive tournament. It must find a way to overcome Samoa and Argentina.
Japan's next World Cup fixture takes place against Samoa on Thursday night, September 28 (Friday, September 29 at 4 am JST).
The Brave Blossoms needs to show more belief in its ability to play with the ball in hand. Constantly kicking the ball away to the opposition and hoping for mistakes isn't a good enough tactical plan to win international test matches.
Japan also needs to tidy up its lineout play, something it can hopefully work on over the next 11 days.
RELATED:

Author: Colin Morrison
Morrison is a freelance sportswriter. Find his stories on SportsLook. Writing since 2016, Morrison's byline also appears on boxing website NYFights.com and multi-sports platform Spitballingpod.com. His main areas of interest are boxing, soccer, golf and rugby union. Morrison is from Scotland and can be found on X (formerly Twitter) @Morrie1981.