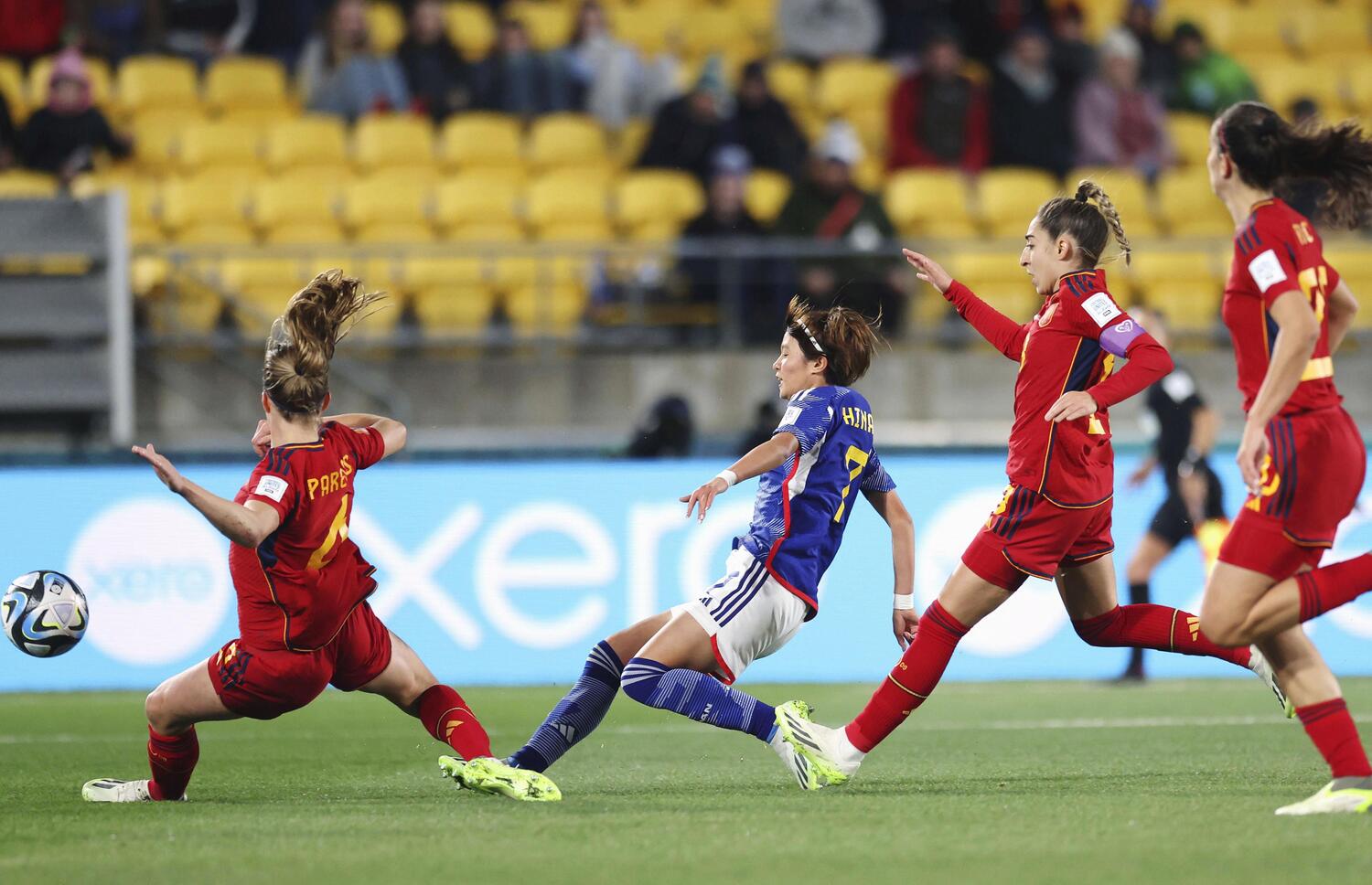 Hinata Miyazawa delivered her second two-goal effort at the 2023 FIFA Women's World Cup on Monday, July 31, leading Nadeshiko Japan to a 4-0 triumph over Spain.

Miyazawa scored in the 12th and 40 minutes in Wellington, sandwiched around a Riko Ueki goal.
As a result, Japan, the 2011 Women's World Cup champion, took a commanding 3-0 lead into halftime against Spain in the teams' final Group C match at the 32-nation tournament.

Japan manager Futoshi Ikeda's squad, which entered the match having already qualified for the round of 16, clinched the top spot in Group C. (Watch highlights of the Japan-Spain match on the tournament website.)

World No 6 Spain entered its showdown with Japan with a pair of one-sided victories ― 3-0 over Costa Rica on July 21 and 5-0 over Zambia on July 26.

In previous matches in New Zealand, 11th-ranked Japan trounced Zambia 5-0 on July 22 and topped Costa Rica 2-0 on July 26.
Upcoming FIFA Women's World Cup Matches
Up next: Japan faces Group A runner-up Norway, the 2015 Women's World Cup champion, on Saturday, August 5 at 5 PM JST in Wellington.
Spain is set to meet Switzerland, Group A's top finisher, on the same day in Auckland.
Nadeshiko Japan's Offense Impresses
Spain controlled possession 65% of the time and had 10 shots on goal to Japan's eight. But Japan's scoring chances were defined by quality, not quantity.
Miyazawa, who also had two goals in Japan's 5-0 tournament-opening win over Zambia on July 22, left the Spain match at the end of the first half. Teammate Aoba Fujino replaced her.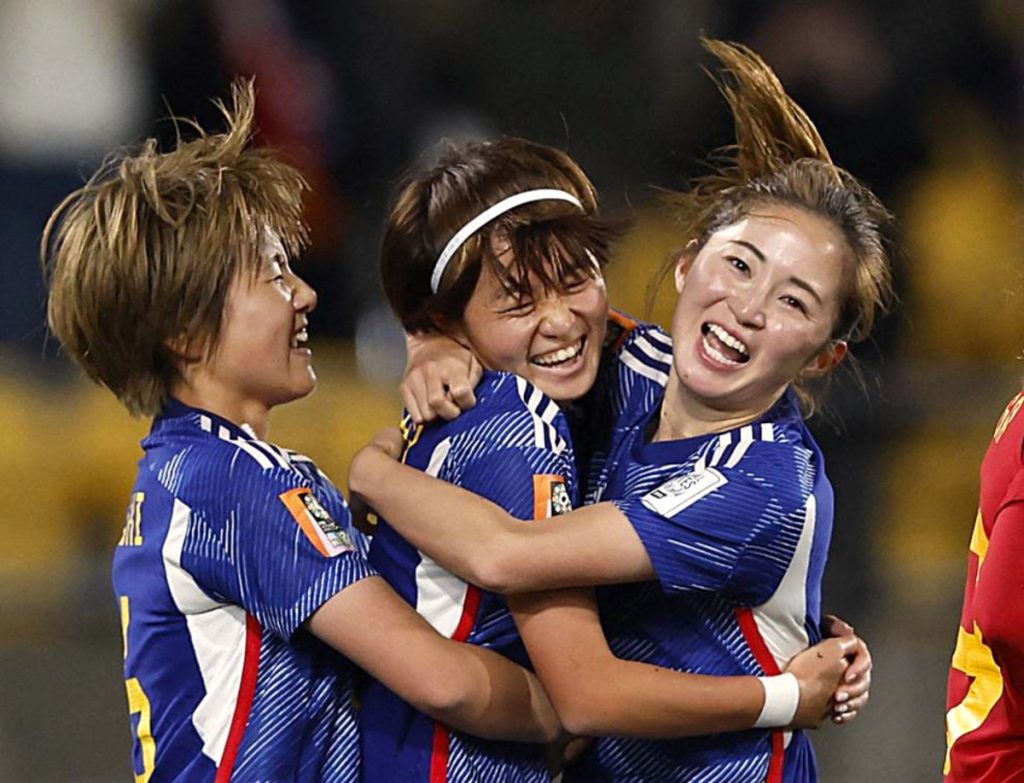 "While the other side had the ball, in that duel and once we recovered the ball we tried to have maximum speed," Ikeda said, according to The Associated Press. "I think we were quite effective."
Miyazawa is currently the leading scorer at the Women's World Cup. And she was particularly pleased with the team's effort on defense against Spain.
"I'm really happy we've defended well, won and ended the match with a smile," Miyazawa was quoted as saying by Kyodo News.
She added, "Winning all the matches to qualify is really pleasing and gives us good motivation ahead of the next game. We absolutely want to win it as well."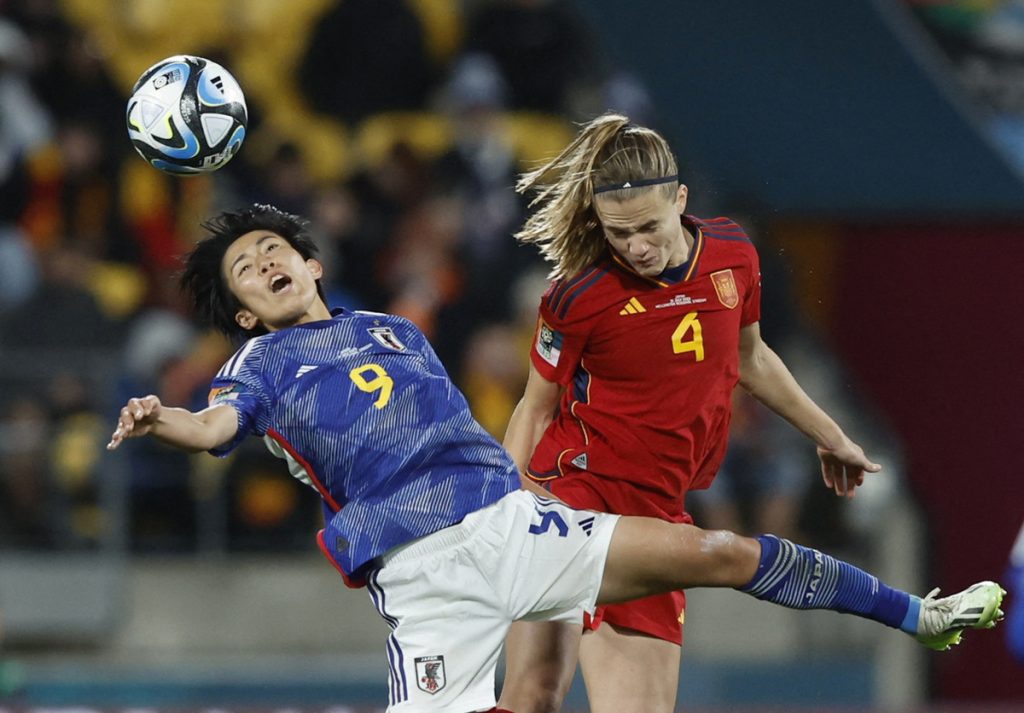 Scoring Highlights Against Spain
In the 12th minute, Jun Endo provided a textbook through ball for the sprinting Miyazawa, who booted a low, left-footed shot past Spain goalkeeper Misa Rodriguez to make it 1-0.

Miyazawa returned the favor in the 29th minute, creating a scoring chance for Ueki, whose shot ricocheted off Spain defender Irene Paredes and sailed past Rodriguez to double the lead.
And 11 minutes later, Miyazawa added the final memorable highlight of the opening half. She showcased her speed on a counterattack and hit her target to stretch the lead to 3-0. Ueki was credited with the assist.


Mina Tanaka completed the scoring in the 82nd minute. But before she notched the final goal she ran past a trio of Spain players. Then she rifled a high shot into the net to put an exclamation point on Japan's triumph.
Effort on Defense Fueled the Offense
After the win, Ikeda credited his players with giving a strong effort on both sides of the field.
In short, he noted that defensive hustle created some scoring opportunities.
"Our defense was tenacious and we made good use of space with our counterattacks," Ikeda concluded, according to Kyodo News.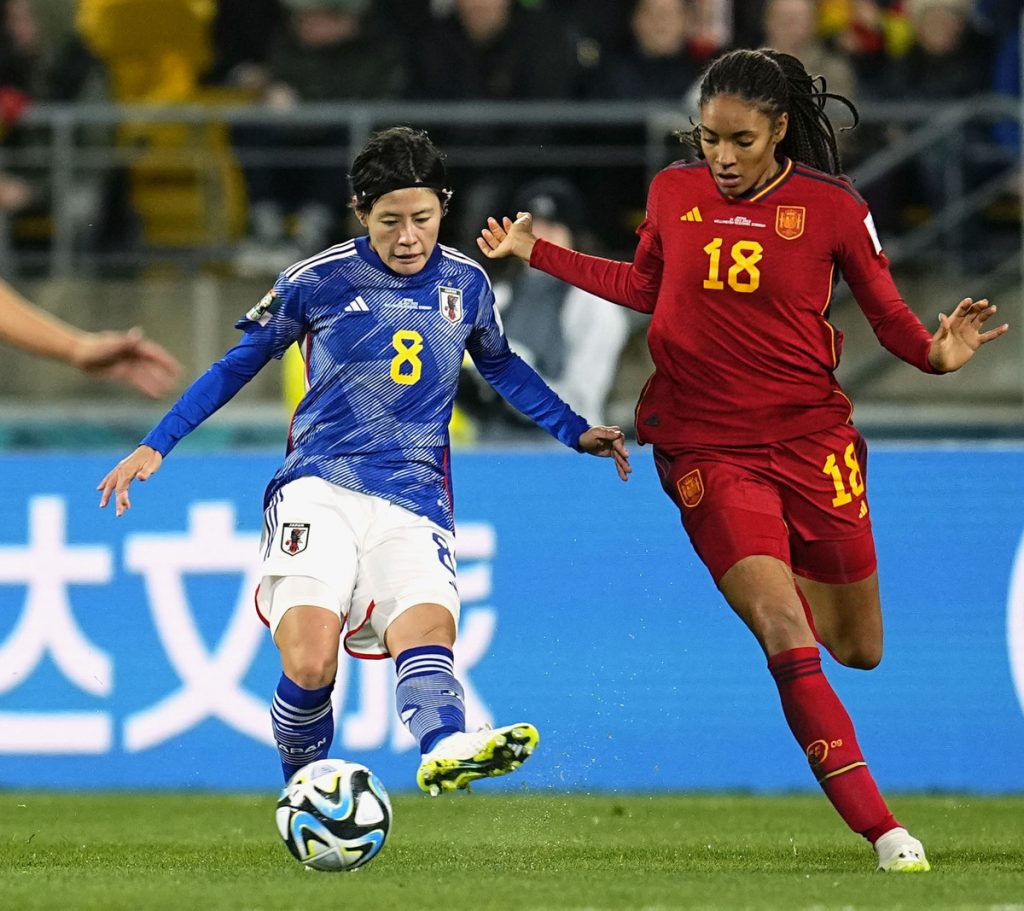 Did You Know?
Japan lost 1-0 to host Spain in Seville in an another international friendly on November 16, 2022.
RELATED:

Author: Ed Odeven
Find Ed on JAPAN Forward's dedicated website, SportsLook. Follow his [Japan Sports Notebook] on Sundays, [Odds and Evens] during the week, and Twitter @ed_odeven.