One of Japan's greatest pro wrestlers is going to the mat for the people of Ukraine.
"The Great Sasuke," one of the country's first masked hero wrestlers, will be the main attraction at the Zero One World Heavyweight Wrestling Championship to be held on Saturday, September 10 in Tako, Chiba Prefecture.
Donations from the event will go to the people of Ukraine through the Ukrainian Embassy in Tokyo.
"The role of a pro wrestler is to keep standing in the ring," The Great Sasuke said on Wednesday, September 7 during a press conference at the Foreign Correspondents' Club of Japan. "Pro wrestling has the magic power to lift people up. It's possible to inspire Japanese people through pro wrestling."
The wrestler, whose real name is Masanori Murakawa, has a long history of working to help others. He became a politician in his native Iwate Prefecture in April of 2003.
"I was just thinking about the daily lives of people," the 53-year-old Murakawa said. "An infant died on the way to a hospital. Iwate couldn't even save the life of a baby so that motivated me to get involved in politics. Even if I wasn't a pro wrestler, I think I would have gotten involved after that incident."
During his long professional career, The Great Sasuke was known for his acrobatic leaps off the ring and his ability to endure intense pain. In 1994, he fought Atsushi Onita in a ring that had exploding barbed wire instead of traditional ropes.
The Great Sasuke's longtime rival Masato Tanaka, 49, will also take part in the event in Chiba.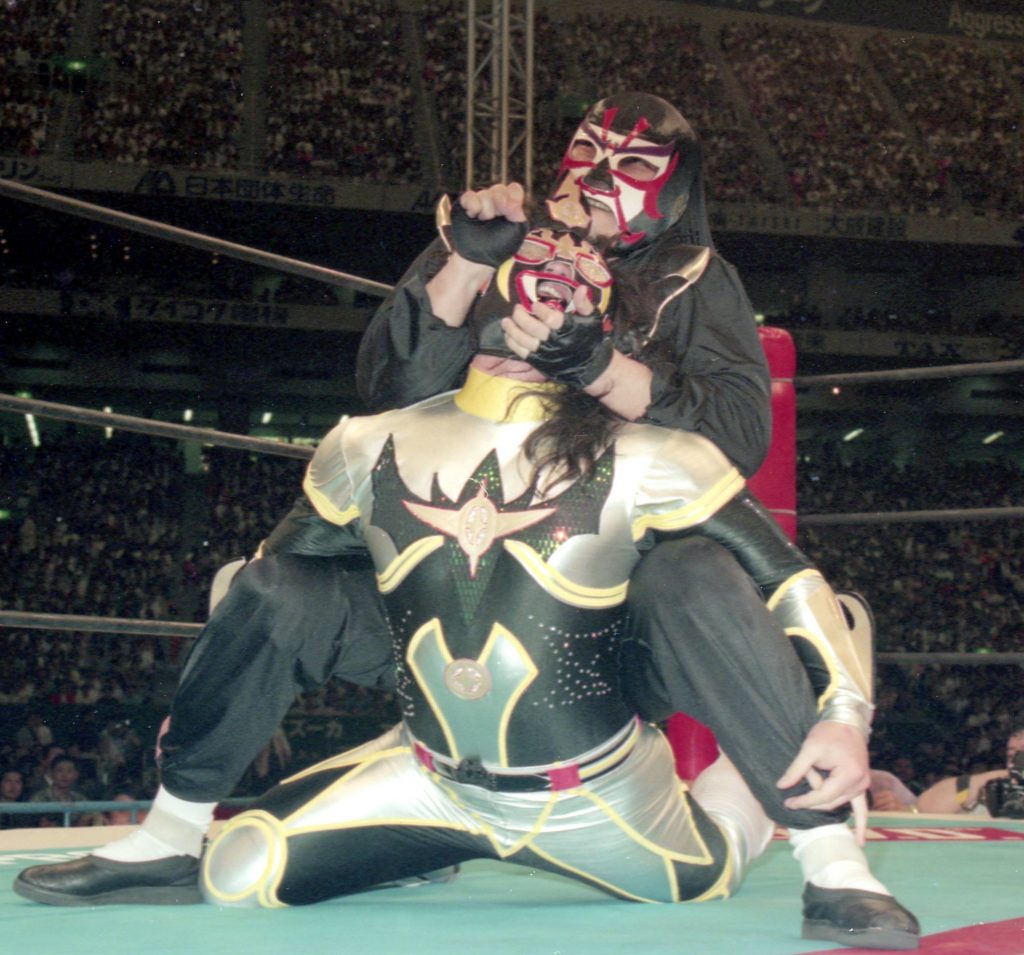 Recollections of Rikidozan
Tanaka recalls a time when pro wrestling was prime time in Japan.
Rikidozan's matches in the 1950s attracted huge crowds to giant screens in Tokyo. Shortly after World War II, he became immensely popular by taking on, and beating, American villains.
Nicknamed "The Father of Pro Wrestling," one of his more memorable bouts was when Rikidozan defeated American Lou Thesz for the NWA International Heavyweight Championship on August, 27, 1958, in Japan.
While pro wrestling will never return to that level of popularity, Tanaka is hoping events like the one on Saturday September 10 will help put the sport back in the spotlight.
"A lot of people tell me they used to watch pro wrestling," Tanaka said. "It used to be prime time. We have to bring matches back to the halls and this is one of the points of the event in Takomachi. We'd like to win back the popularity of pro wrestling."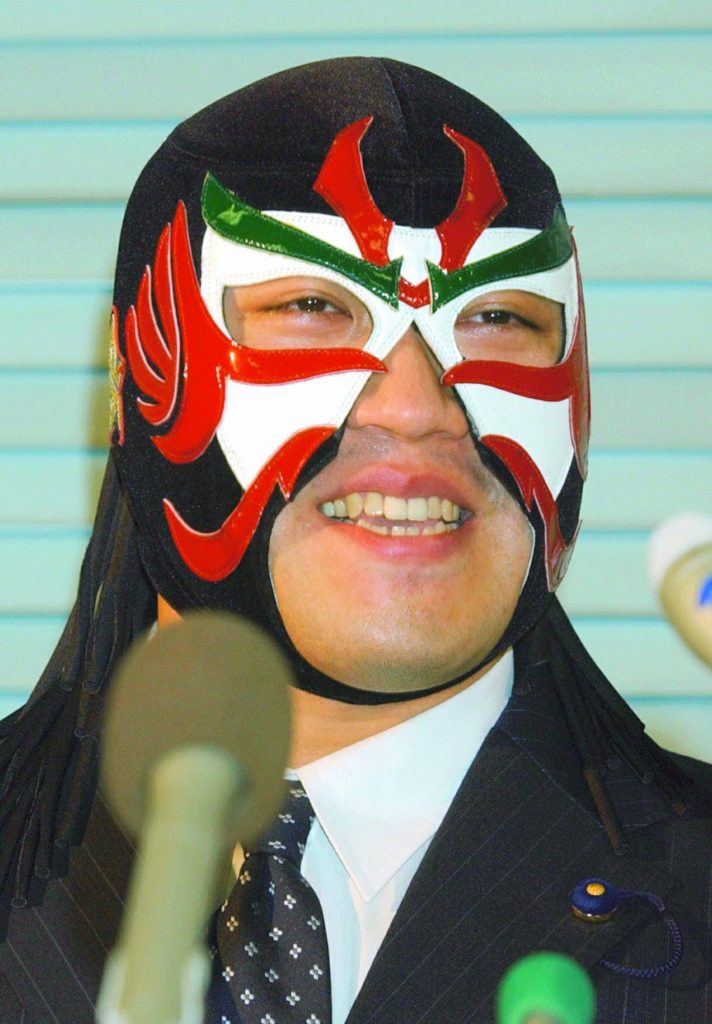 Lending Ukraine a Helping Hand
Japan has provided economic aid to Ukraine and helped restore its destroyed infrastructure.
Organizers of the event in Tako have a goal of raising about ¥200,000 JPY (nearly $1,500 USD) through donations. They hope the event will be just the first of many.
According to the Nippon Foundation, there were 1,615 refugees from Ukraine in Japan as of July 25 and that number is expected to expand to 2,000.
One of them, Ksenia Kolesnikova, was on hand at Wednesday's press conference held ahead of the charity event. Kolesnikova is from the Luhansk region but lived in Kyiv for the past seven years before arriving in Japan in May.
A friend of event promoter Hideo Arai sponsored Kolesnikova, and a humanitarian support network is helping her to settle in Japan.
Kolesnikova said she was grateful for the wrestling event and what it meant to her and her compatriots.
"I'm honored to be here," Kolesnikova said. "I want to express thanks from all the Ukrainian people. Wrestling has a long, proud tradition in Japanese history."
RELATED:
Author: Jim Armstrong
The author is a longtime journalist who has covered sports in Japan for more than 25 years. You can find his articles here.