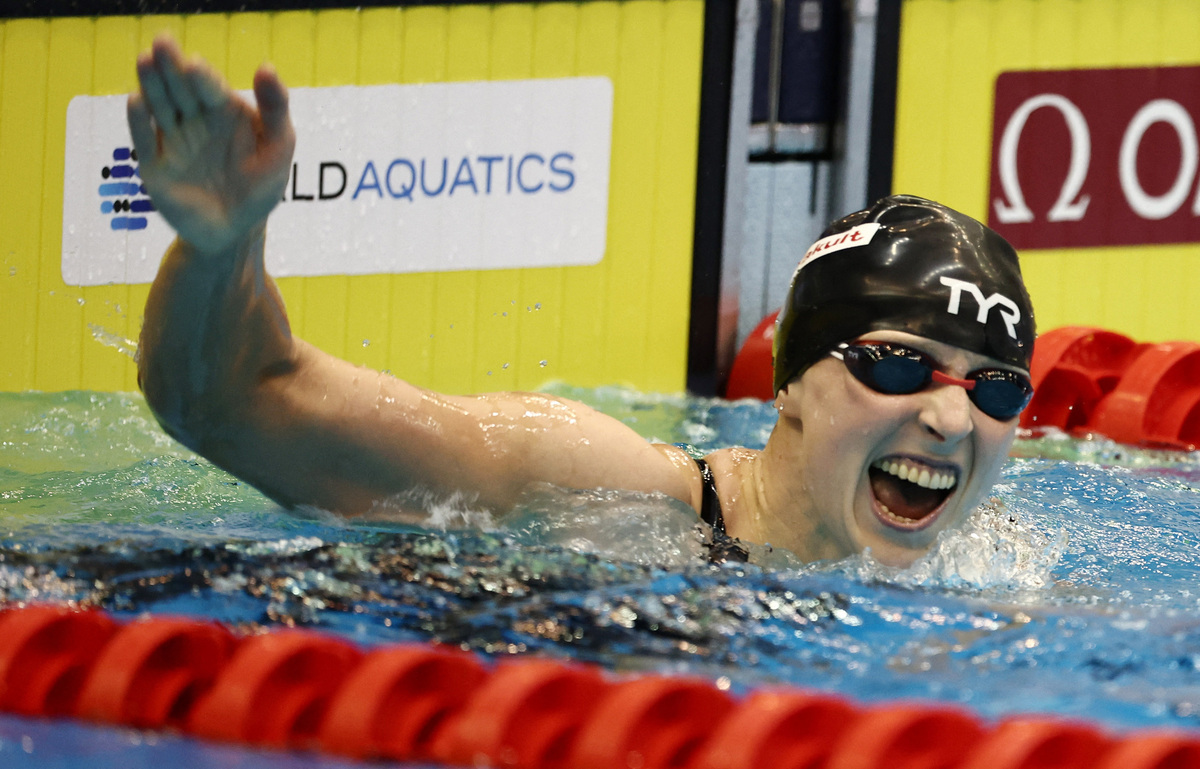 Since her Olympic debut at the 2012 London Games as a 15-year-old, Katie Ledecky has thrived in international swimming competitions.
For Ledecky, the 2023 World Aquatics Championships is providing an opportunity to put her magnificent career in the proper context. The 26-year-old American, widely recognized as the greatest female swimmer of all time, tied her compatriot Michael Phelps' record for most individual world titles (15) on Tuesday, July 25 in Fukuoka.
In typical fashion, Ledecky obliterated the competition, winning the women's 1,500-meter freestyle final in 15 minutes, 26.27 seconds at Marine Messe Fukuoka. Italy's Simona Quadarella finished second in 15:43.31.

How did Ledecky react to her latest glorious achievement in the pool?

"I feel good. It hurts a lot, but I am really happy with the outcome," Ledecky said after the race.

She added, "I am just having a lot of fun this week. Thank you to everyone in Japan for putting on a great world championships and showing up and supporting all of us."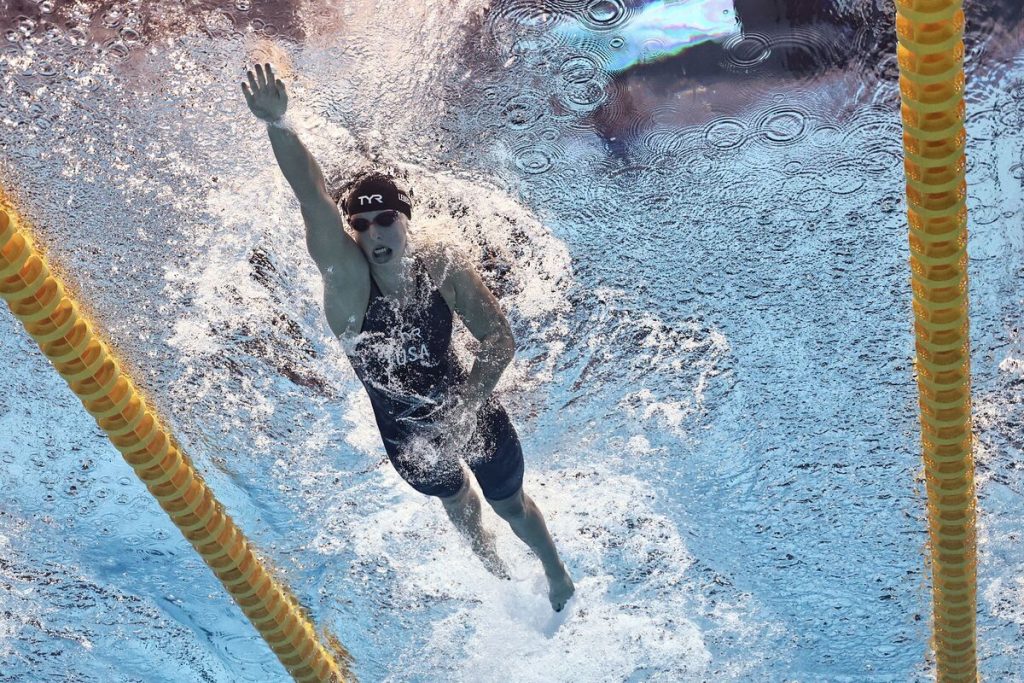 What's the key to Ledecky's sustained excellence over the years, including 10 Olympic medals (seven golds)?
"The secret is just a lot of hard work and having really great people around me, including my coaches over the last 10-plus years," Ledecky told reporters in Fukuoka. "Really since I started swimming when I was 6. They have been incredible and also my teammates. I have really great teammates right now that push me everyday and I could not do it without them."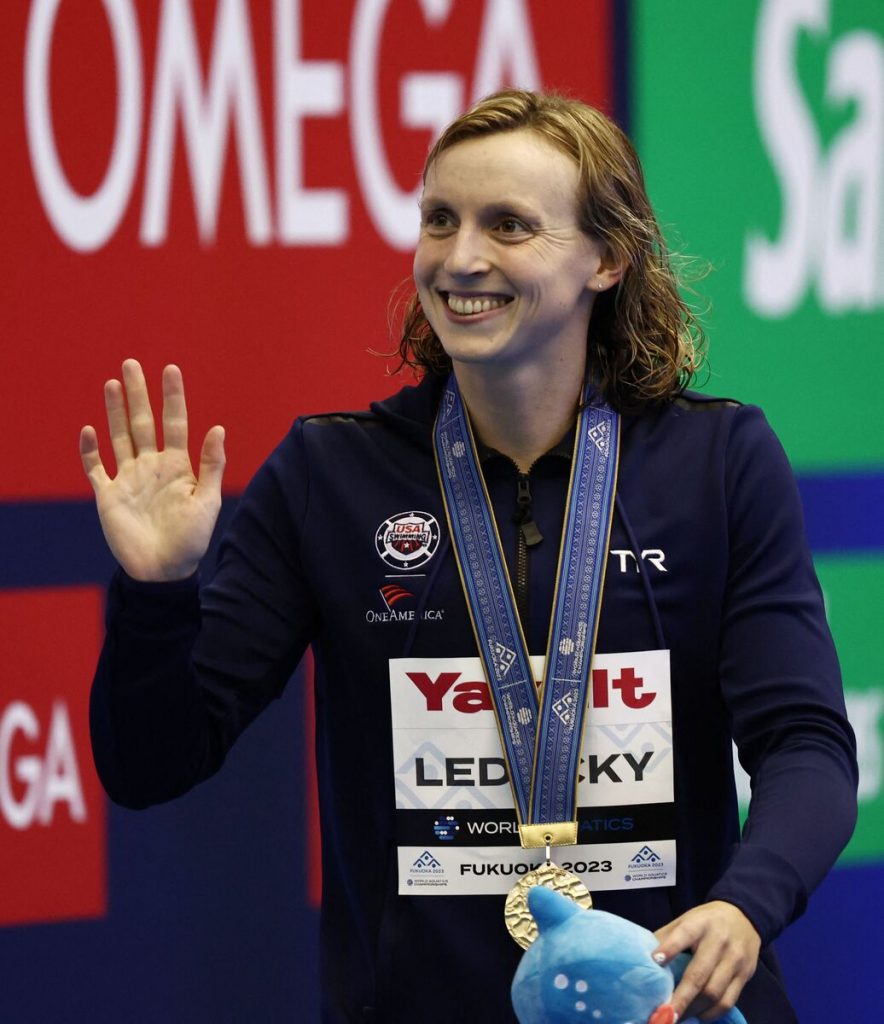 Historic Success for Katie Ledecky
Tuesday's win in the 1,500 freestyle was her fifth world title in the event, and Ledecky also owns five world titles in the women's 800 freestyle.
Ledecky, a native of Washington, DC, is the first swimmer to win five world titles in multiple events.

A five-time recipient of Swimming World magazine's Female Swimmer of the Year award (2013, 2014, 2015, 2016 and 2018), Ledecky has had remarkable success in both short- and long-distance races. For instance, she won the 200-meter freestyle gold at the 2016 Rio de Janeiro Olympics. She's won Olympic gold medals in 200, 400, 800 and 1,500 freestyle races.
At the delayed 2020 Tokyo Olympics held two years ago, Ledecky won the long-distance double (800 and 1,500) to go along with a silver in the 400.
In Fukuoka, Ledecky grabbed the silver in the 400 free on Sunday, July 23 to collect her first medal at the 2023 World Championships. She completed the race in 3:58.73. Australia's Ariarne Titmus collected the gold in 3:55.38, a world record.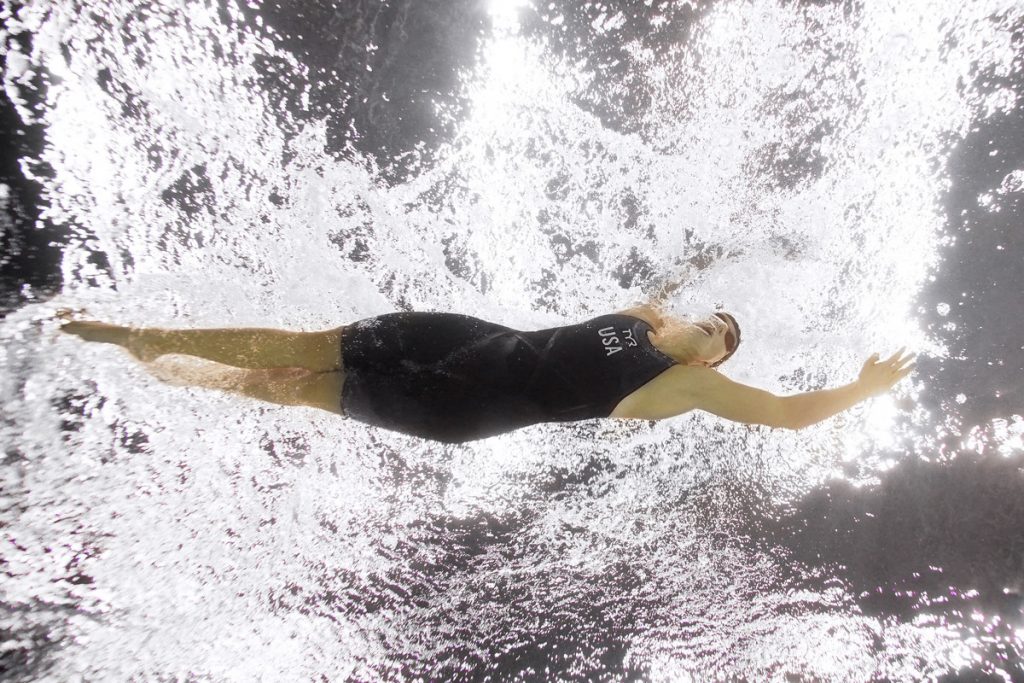 Ledecky Describes Her Competitive Fire
Commenting after her latest victory, the one that tied Phelps' record for individual world titles, Ledecky said she's always had lofty ambitions.

"I never dreamed of winning one Olympic gold," Ledecky said, according to Fox News. "So after I did it, it was like, 'OK, the rest is icing on the cake, a cherry on top,' whatever you call it. I'm just trying to build a really big cake, I guess."
Phelps, who retired in 2016 with 28 Olympic medals, putting him atop the all-time list. He also owns 23 Olympic gold medals, another record.
Ledecky is a seasoned veteran more than a decade after her rise to stardom. And Tuesday's victory illustrated that she's as hungry as ever to keep getting better.

Her time in the 1,500 final was her best in the event since clocking 15:20.48, which remains the world record, in May 2018 in Indianapolis.

Surprising nobody, Ledecky was in an upbeat mood after stepping out of the pool following her latest triumph in the 1,500 free.
"I'm just really enjoying swimming right now, especially my distance events, I've just been feeling great," Ledecky told American broadcaster NBC.
Ledecky continued: "I feel like I'm getting better each time I swim them. That's what you love to see. You love to see improvement, and that's been my biggest goal over the last couple of years."

Author: Ed Odeven
Find Ed on JAPAN Forward's dedicated website, SportsLook. Follow his [Japan Sports Notebook] on Sundays, [Odds and Evens] during the week, and Twitter @ed_odeven.