Liberty Island Meets Expectations with Scintillating Victory in Oka Sho
Guided by Yuga Kawada, the JRA's leading jockey in 2023, race favorite Liberty Island adroitly moved from the back of the Oka Sho pack to the front to win.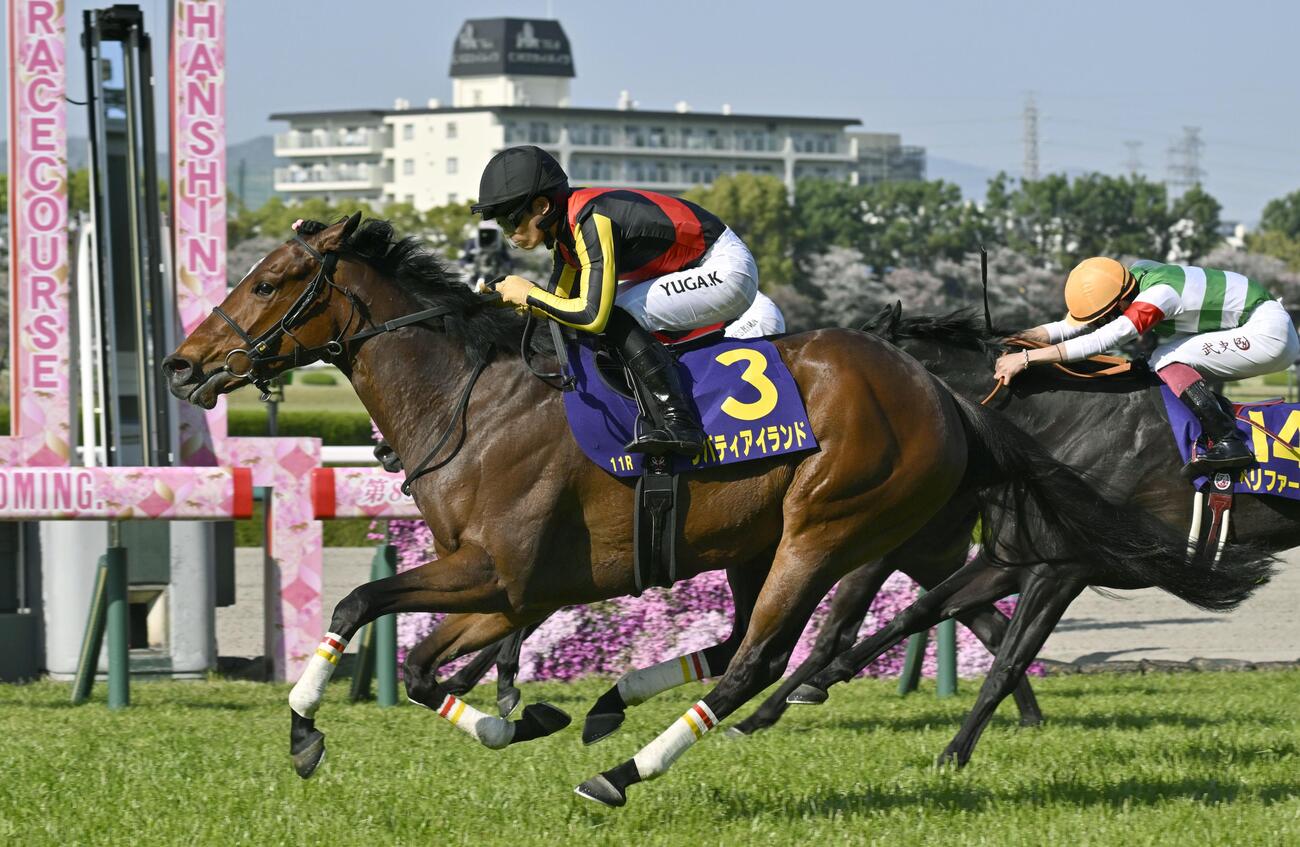 Liberty Island and Yuga Kawada exhibited excellent synergy in the most important phase of the 83rd Oka Sho (Japanese 1000 Guineas).

Horse and jockey efficiently and swiftly moved with purpose from near the back of the 18-thoroughbred field to the front, using the final 600 meters of the 1,600 meter race to showcase their teamwork and Liberty Island's formidable speed on Sunday, April 9.

Their plan worked to perfection: a win in the Oka Sho at Hanshin Racecourse in Takarazuka, Hyogo Prefecture.

For Kawada, Sunday's performance produced his second consecutive victory in the Oka Sho. In 2022, he finished first with Stars on Earth. Kawada won his first Oka Sho aboard Harp Star in 2014.

Race favorite Liberty Island, named Japan's Best Two-Year-Old Filly in 2022, reached the wire in 1 minute, 32.1 seconds, exactly a second slower than 2021 race winner Sodashi's Oka Sho record.

The runner-up, fourth favorite Kona Coast (Katsuma Sameshima), finished 3/4 of a length behind Liberty Island, followed by Perifania (Takeshi Yokoyama), who placed a neck's length behind Kona Coast. (Check out this video replay of the race.)
Third favorite Harper, ridden by Christophe Lemaire, was fourth, 1¾ lengths back of Perifania, and Doe Eyes (Hayato Yoshida) rounded out the top five.

Five-time Oka Sho winner Yutaka Take finished eighth aboard second favorite Light Quantum.
Mozu Meimei (Ryuji Wada), who led at the midway point (with Kona Coast in second place) and entering the final stretch, faded to 13th.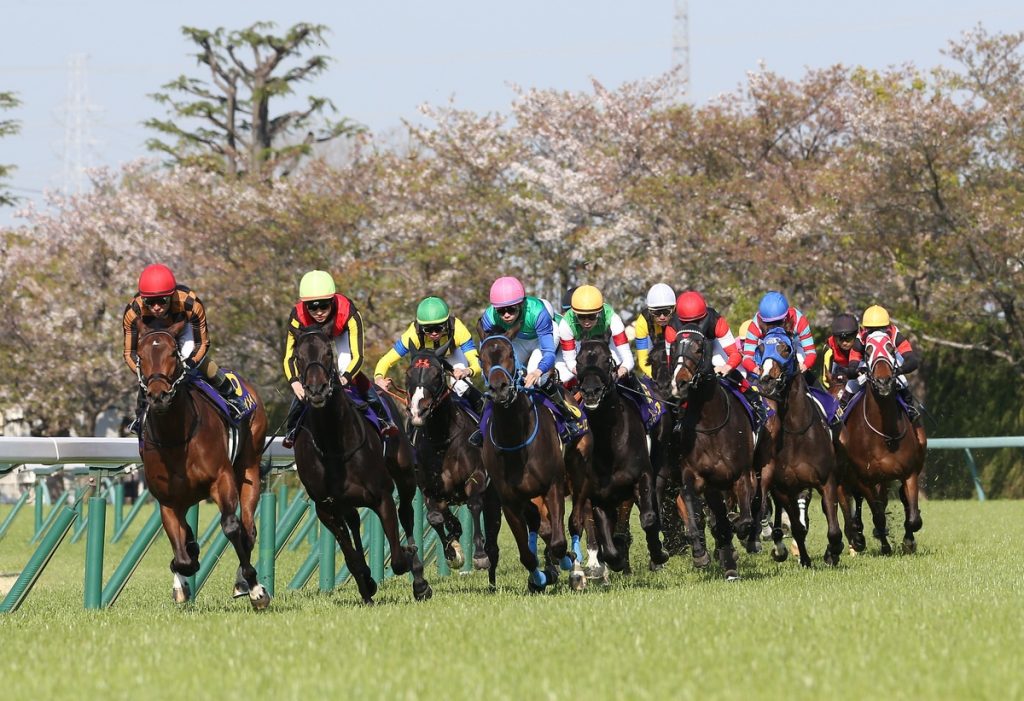 Top Speed to Close Out the Oka Sho
Liberty Island was the only horse to run the final three furlongs (about 600 meters) in under 33 seconds. Galloping with purpose and determination on the outside, the Duramente-sired filly was clocked in 32.9 in that final stretch of the race. The second-fastest was Kita Wing (33.6), who finished 12th.
In essence, the race within the race determined the outcome, and Liberty Island moved ahead of Kona Coast just before the race ended.
"I feel relieved to have done my job of guiding her to the wire in time [to win]," Kawada said in his post-race interview on the track. "We picked an inside draw and she wasn't keen to hurry out of the gate so the position [behind] was where it was going to be.

"But she was relaxed today, was in good rhythm in the race and clicked into gear nicely, so this is where she ended up [winning] so I am glad."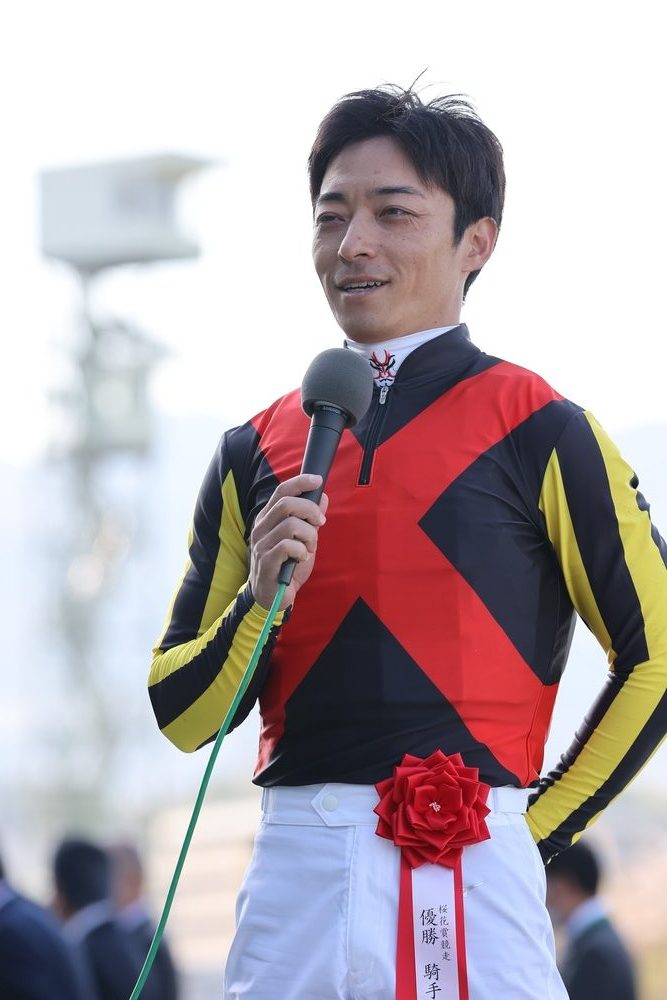 The turf race, which featured 3-year-old fillies, is the year's opening leg of Japan's Fillies' Triple Crown, followed by May's Yushun Himba (Japanese Oaks, 2,400 meters) and October's Shuka Sho.

"Now that we have accomplished our aim in the first of the Triple Crown (for fillies), I hope that we can meet expectations in the following [races]," Kawada said.

Other Duramente progeny in the field included Sing That Song (seventh place) and Dura (14th).
A Successful Racing Season for Kawada
Two weeks earlier, Kawada rode Ushba Tesoro to victory in the Dubai World Cup.
What's more, in 141 JRA races this season, he has 50 wins, tops among all jockeys, with 32 second-place finishes and 16 third-place finishes.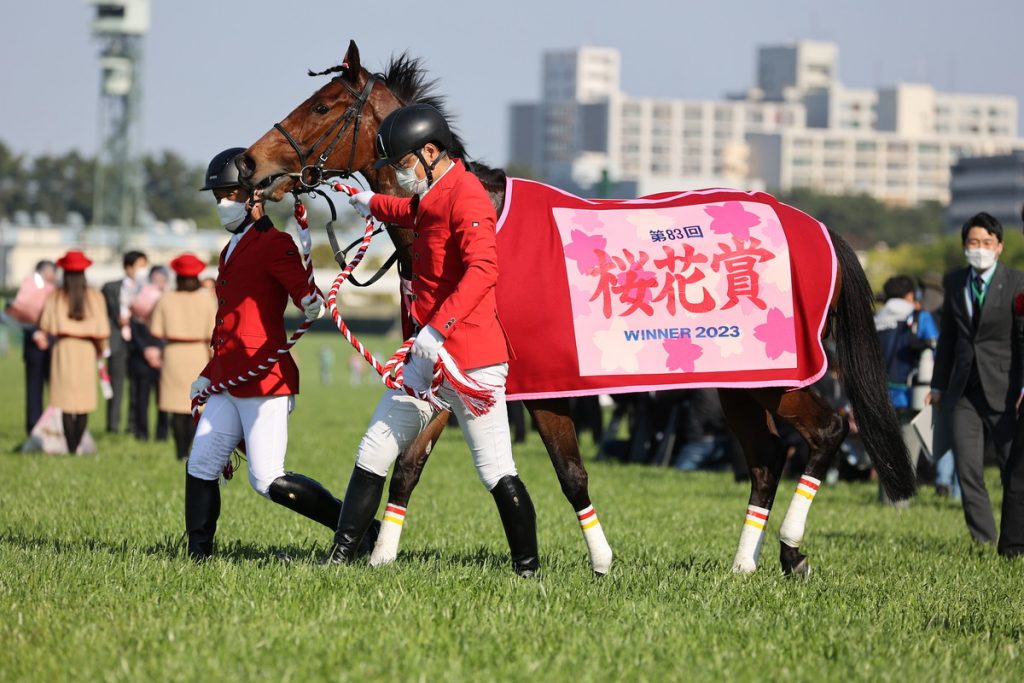 Insights from Liberty Island's Trainer
Mitsumasa Nakauchida, the JRA's winningest trainer in 2021 and the current leader in the standings, spoke about Liberty Island's racing qualities and development as a competitor in the run-up to the Oka Sho.

"I think her strongpoints are her acceleration and her ability to shift gears into top speed," Nakauchida said of the horse who won the 2022 Hanshin Juvenile Fillies in December, according to this JRA News report, which was published on Friday, April 7. "She is still immature in some ways, so I am hoping she will mature more mentally."

He added: "I am really grateful to have a horse like this to run in the Oka Sho this year."
Did You Know?
The Oka Sho is Japan's second G1 race this month. On April 2, Take rode Jack d'Or to victory in the Osaka Hai at Hanshin Racecourse.
Up Next
The JRA's next G1 race, the Satsuki Sho (Japanese 2000 Guineas) will be held on Sunday, April 16 at Nakayama Racecourse in Funabashi, Chiba Prefecture.
RELATED:
Author: Ed Odeven
Find Ed on JAPAN Forward's dedicated website, SportsLook. Follow his [Japan Sports Notebook] on Sundays, [Odds and Evens] during the week, and Twitter @ed_odeven.