Murakami, Okamoto Spark Japan Over Italy and Into WBC Semifinals
The two NPB stars broke out of slumps to give Japan plenty of offense as the team heads to Miami with a shot at winning the WBC title.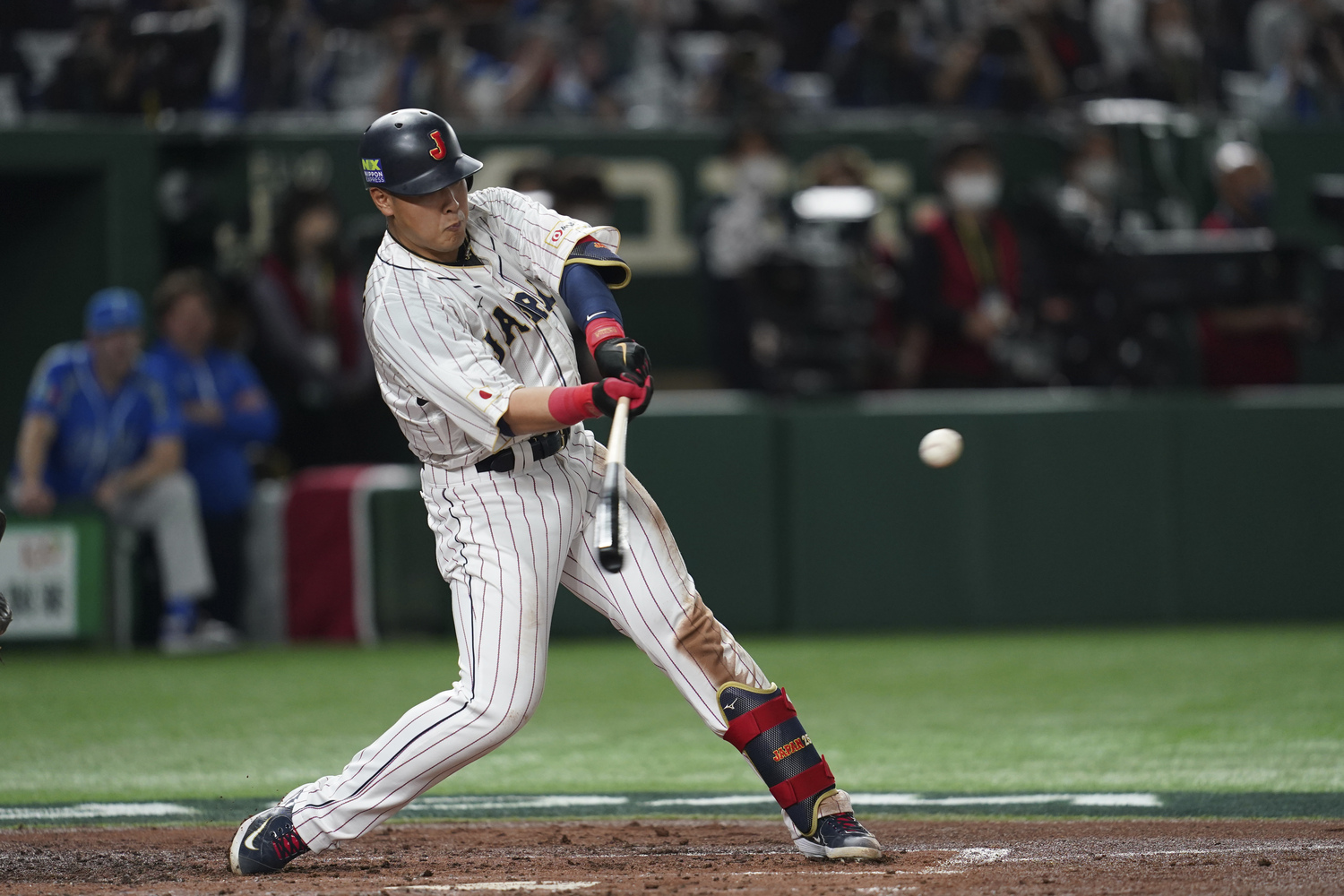 Munetaka Murakami and Kazuma Okamoto broke out the bats on Thursday, March 16 to lead Japan to a 9-3 win over Italy and into the WBC semifinals.
Both hitters had been quiet in Japan's previous four World Baseball Classic games with only two hits each and just one RBI for Okamoto. That all changed on Thursday before a near-capacity crowd of 41,723 at Tokyo Dome.
Masataka Yoshida drove in the first run of the game in the third inning on a groundout that allowed Kensuke Kondoh to score from third.
With Murakami and Shohei Ohtani on base, Okamoto, batting in his home stadium, then belted a three-run homer to left field to make it 4-0.
"We struggled a bit at first to get runs," Japan manager Hideki Kuriyama said. "Before the game, I decided to have a talk with the whole team for the first time in a while.
"I just told them to go out and show the fans how great Japanese baseball is and that is exactly what they did."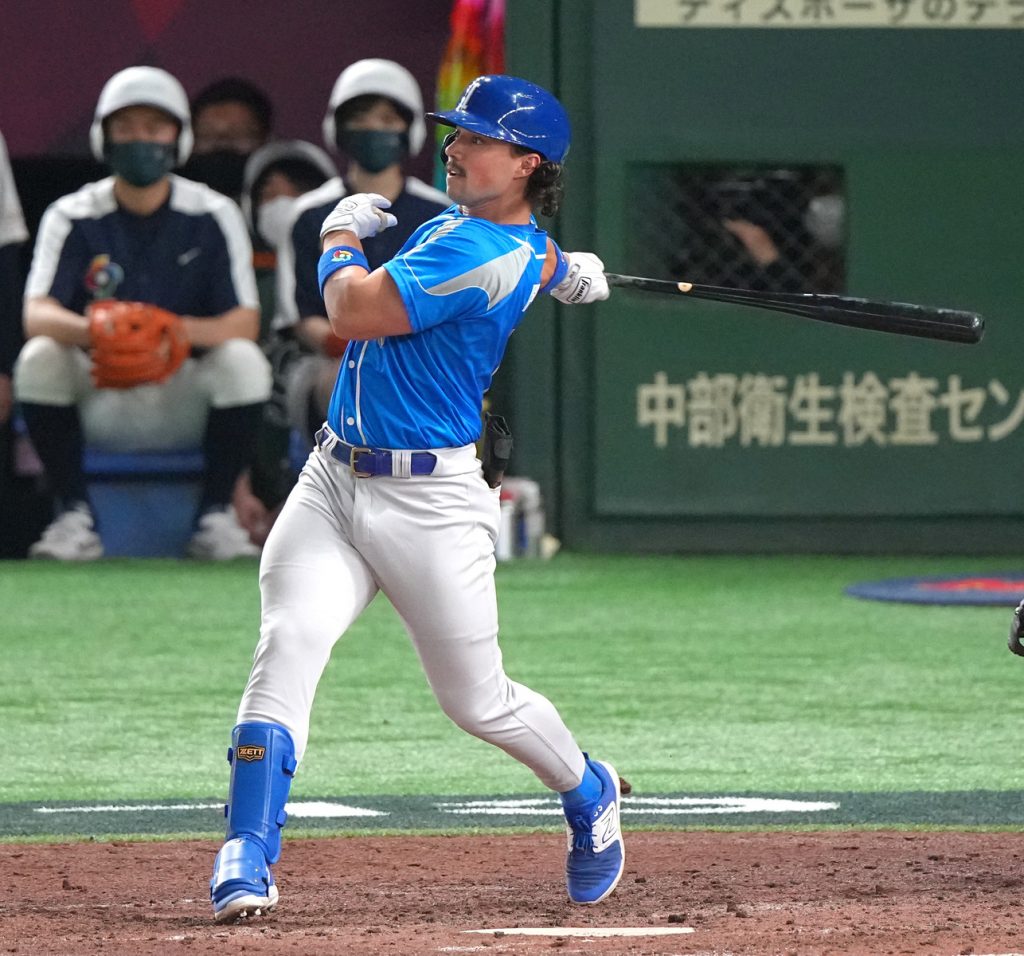 Italy Rallies in Fifth Inning
Italy got two runs back in the top of the fifth.
Nearing 60 pitches, Japan starter Ohtani hit a batter. He then gave up a single to David Fletcher.
With runners at first and third, Sal Frelick flied out to shallow center field. Lars Nootbaar made the catch and held the runner at third with a strong throw.
Ohtani then hit Nicky Lopez to load the bases. That brought out pitching coach Masato Yoshii. But manager Kuriyama elected to let Ohtani stay in the game even though he was clearly laboring.
Dominic Fletcher, David's younger brother, singled to right as two runs scored. Kuriyama finally made the change, bringing in Hiromi Itoh, who got Brett Sullivan to pop out to short to end the inning.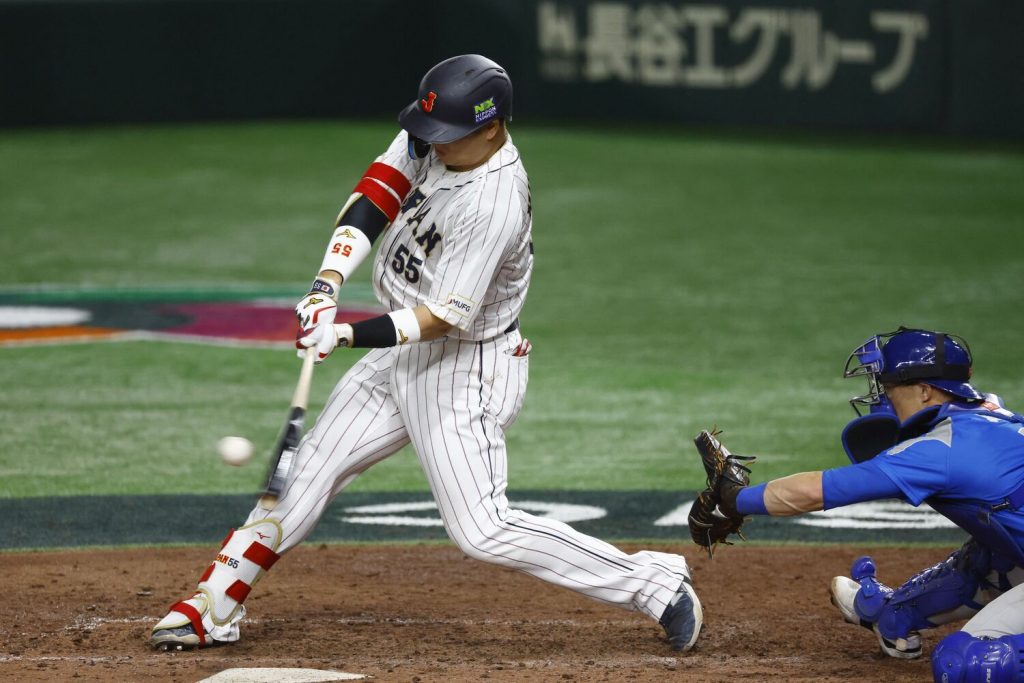 Murakami Extends Japan's Lead
But Japan came roaring back with three runs in the bottom of the fifth.
Ohtani walked to lead off the inning and Yoshida was hit by a pitch.
That set the stage for Murakami to break out of his prolonged slump with a double to center, plating Ohtani: 5-2 Japan.
Okamoto then followed with a double to right, scoring Yoshida and Murakami to make it 7-2.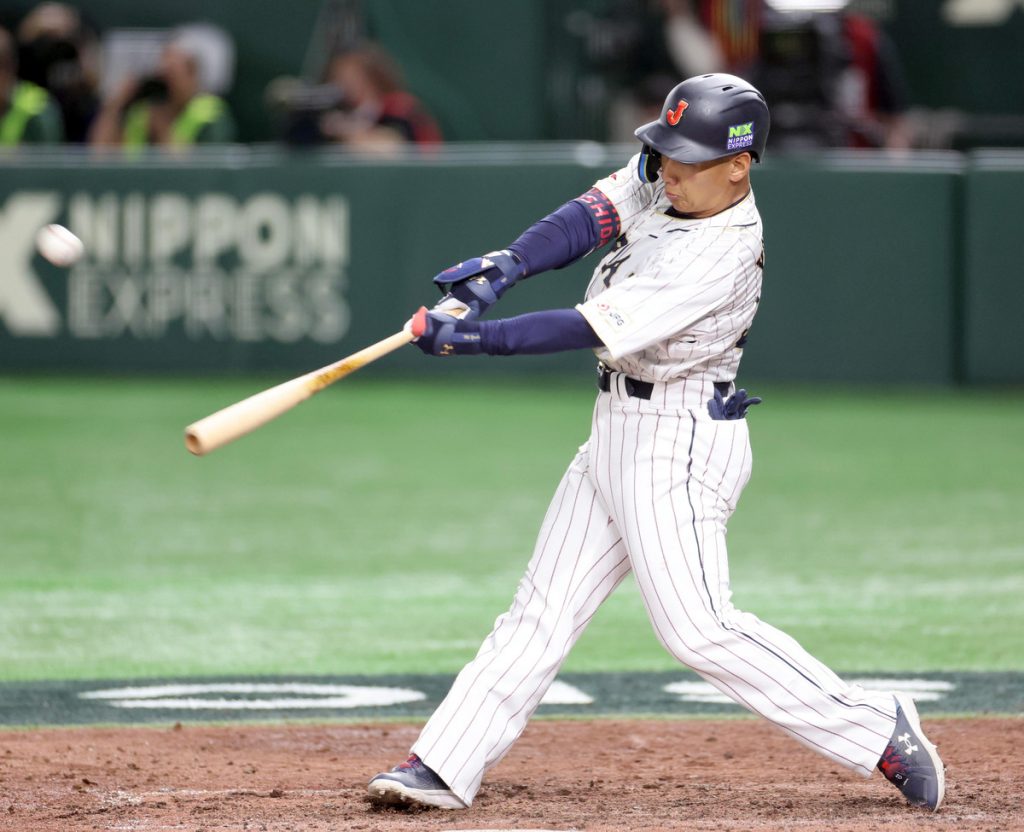 Yoshida hit a solo homer in the seventh to make it 8-2 and Sosuke Genda had an RBI single to widen the lead to seven runs.
"The batters did a great job tonight," Kuriyama said. "The pitchers did as well. It was an all-around team performance and now we will go to America with the goal of winning the championship."
Dominic Fletcher hit a solo homer off MLB hurler Yu Darvish in the eighth to cut the lead to 9-3, but it was too little, too late.
Murakami went 2-for-3 with three runs scored and one RBI. Okamoto was 2-for-2 with one run scored and five RBIs.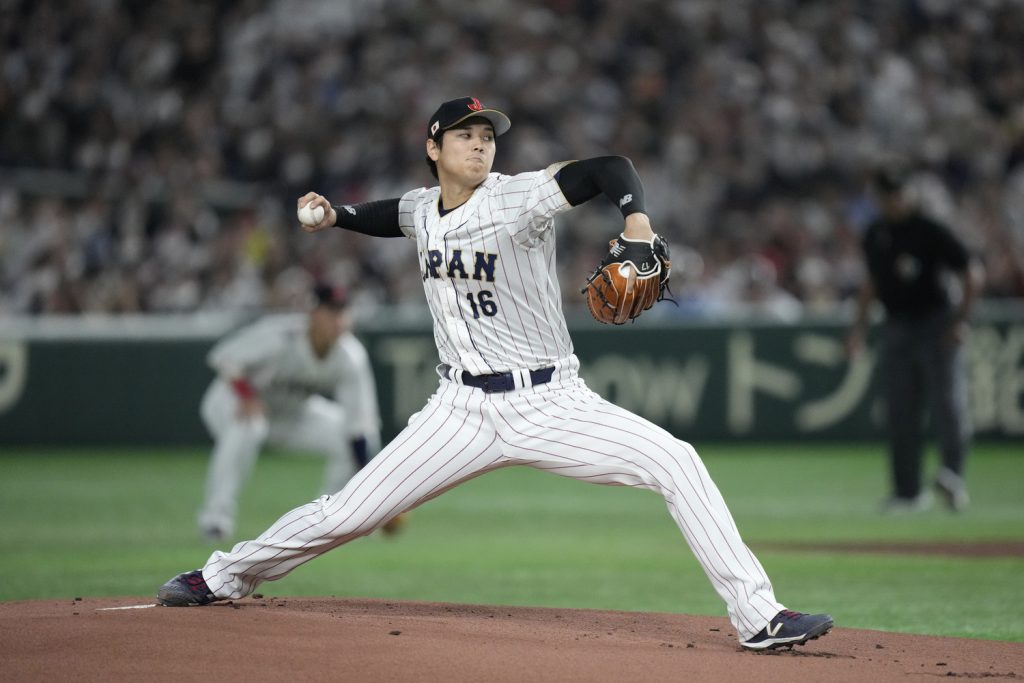 Strong Performance by Ohtani
Ohtani went 4⅔ innings and gave up two runs on four hits while striking out five, walking one and hitting two batters on 71 pitches for the win.
At the plate, Ohtani singled on a bunt in the third that set the stage for the three runs. Italy pitcher Joe LaSorsa committed a throwing error to first, allowing Kondoh to advance to third before he scored on Yoshida's groundout.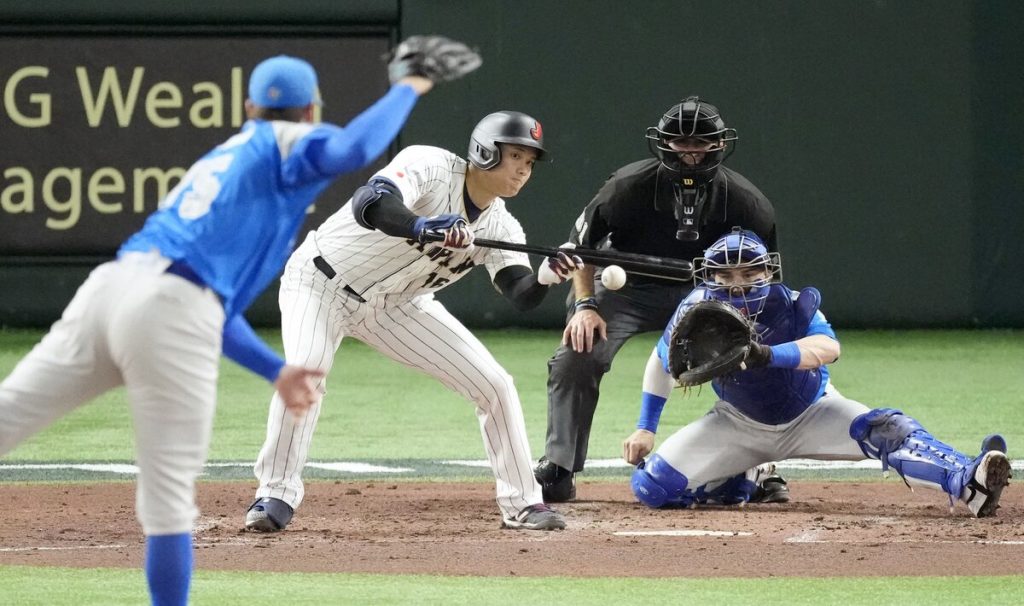 Heading to Miami for the semifinals, Kuriyama will be happy to get production out of the two NPB stars.
Kuriyama moved the struggling Murakami to the fifth spot in the batting order and put Yoshida into the cleanup spot.
Darvish came into the game in the top of the seventh and retired the side in order. He gave up one run on two hits over two innings.
Taisei Ota recorded three outs in the ninth.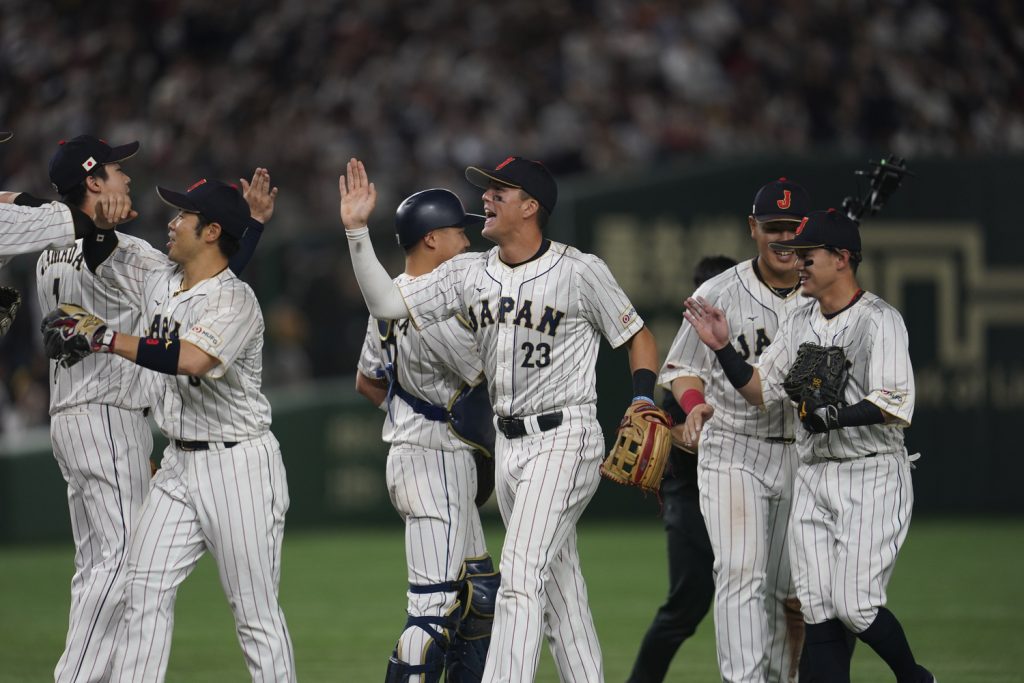 Vying for Another WBC Title
Japan won the WBC when it was first played in 2006 and then defended the title in 2009. Kuriyama's team is trying to recapture the title with a team of star players from both MLB and NPB.
Japan dominated pool play, going undefeated against China, South Korea, the Czech Republic and Australia.
Italy advanced after a five-way tie in its group, upsetting the Netherlands on the last day to book a spot in Tokyo.
On March 20 in Miami (Tuesday, March 21 8 AM JST), Japan will face the winner of the quarterfinal between Puerto Rico and Mexico. The final is the following day at loanDepot Park in Miami.
RELATED:

Author: Jim Armstrong
The author is a longtime journalist who has covered sports in Japan for over 25 years. You can find his articles on SportsLook.

Subscribe to Our Newsletter