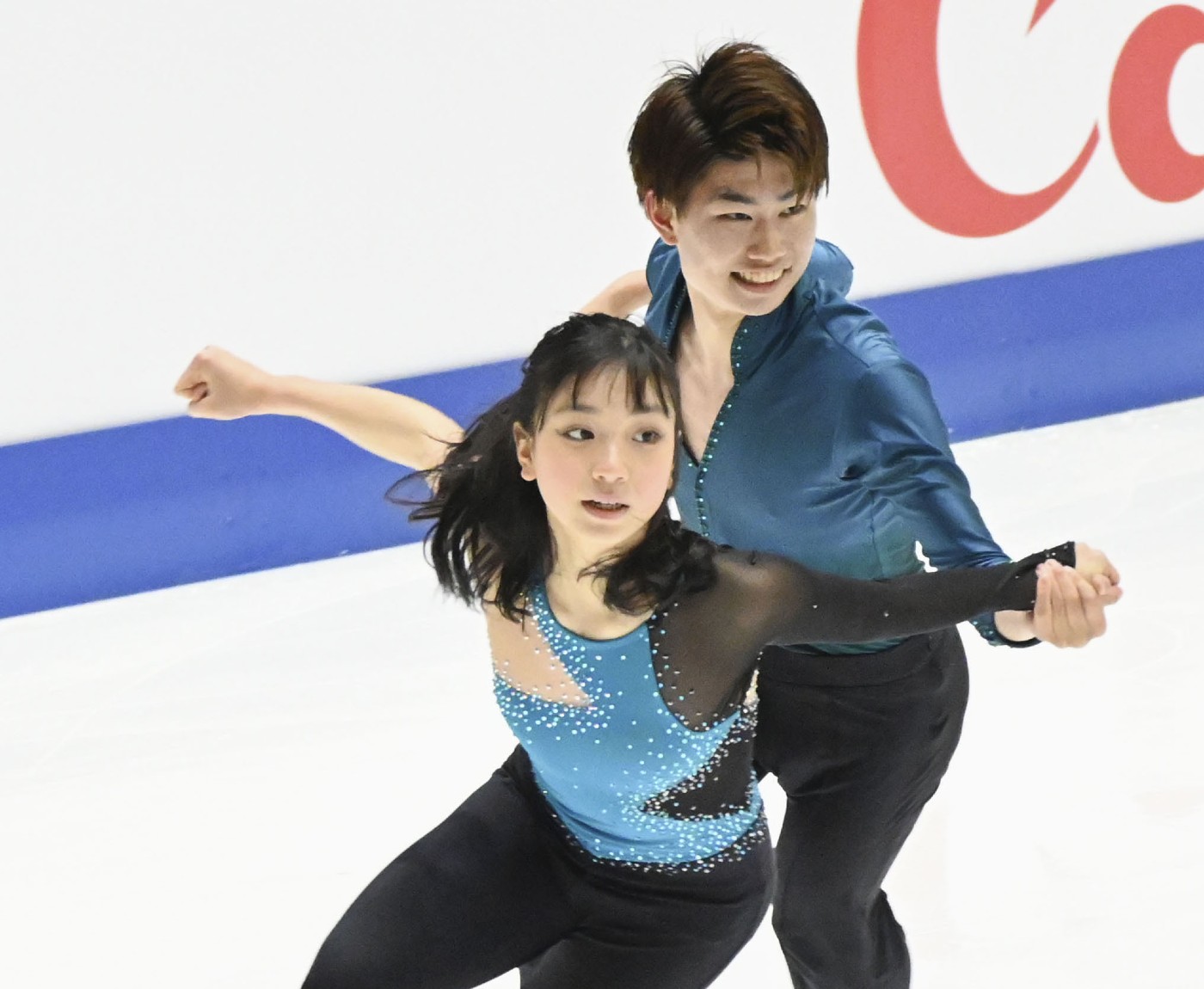 Japan's Nao Kida and Masaya Morita qualified for Sunday's free dance with their 14th-place finish in the rhythm dance at the World Junior Figure Skating Championships on Friday afternoon, April 15 in Tallinn, Estonia. The duo posted a total score of 52.02 points with their routine to "Four, Five Seasons" and "Diamonds."
The top 20 teams in the field of 24 advanced to the free dance.
Morita, an 18-year-old from Kyoto, said he was satisfied with the performance at their first world juniors, which saw them get level fours on their twizzles.
"After we finished, I had a good feeling," Morita stated. "We got level fours in the blues and rhythm. At the previous event we could not get that."
The 15-year-old Kida, also from Kyoto, credited their coach Cathy Reed with being a calming influence for her and Morita.
"I'm happy since we have been with Cathy," Kida commented. "Every time we practice Cathy is there, which makes us feel good."
Added Morita, "Since Cathy has been with us the communication is better because she can translate for us. We feel more comfortable."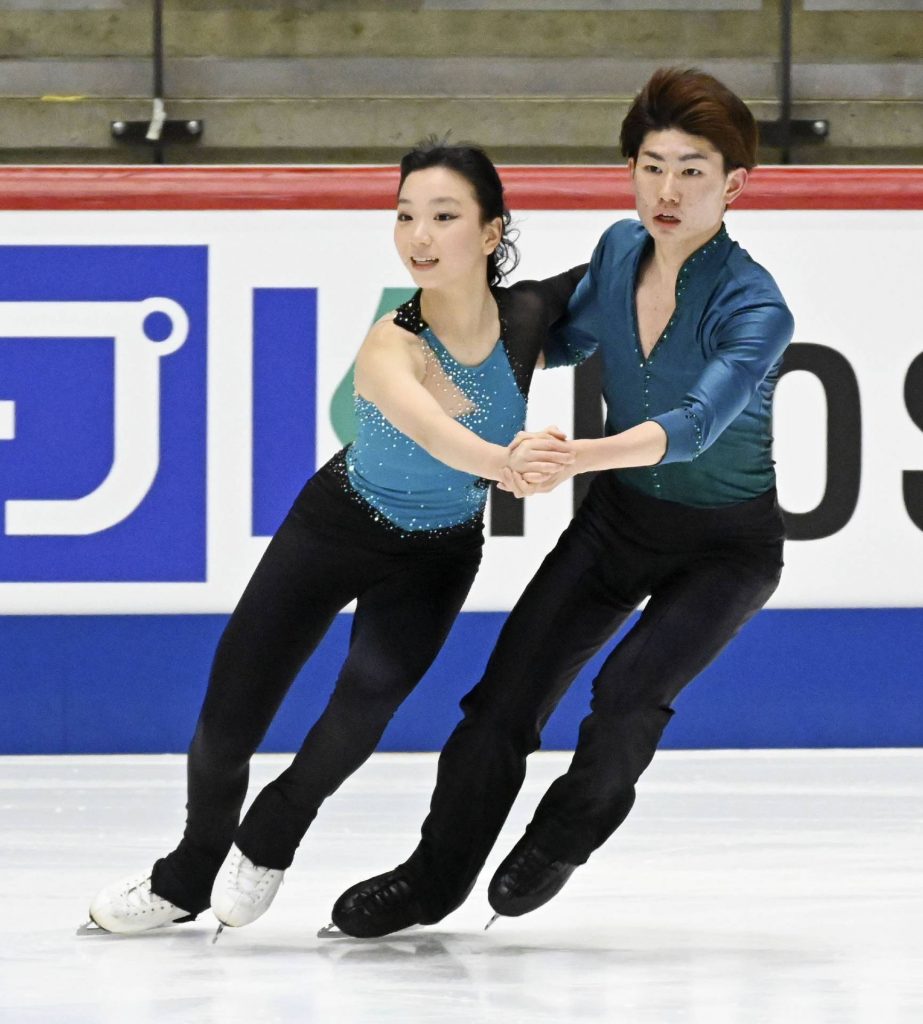 Oona and Gage Brown of the United States lead ice dance after the short dance with a tally of 66.98. Canada is holding down the second and third spots via Natalie D'Alessandro and Bruce Waddell (64.00), and Nadiia Bashynska and Peter Beaumont (63.45).
Georgia's Karina Safina and Luka Berulava are in first place in the pairs after Thursday night's short program with 67.77, giving them a six-point margin over Australia's Anastasia Golubeva and Hector Giotopoulos-Moore, who stand in second at 61.72.
Anastasiia Smirnova and Danylo Siianytsia of the US are third on 60.38.
Japan does not have a pairs team entered in the competition.
The pairs free skate is scheduled for Friday evening.
The women's event will get underway on Saturday morning with the short program, while the men's free skate is set for Saturday evening.

Author: Jack Gallagher
The author is a veteran sports journalist and one of the world's foremost figure skating experts. Find articles and podcasts by Jack on his author page, here, and find him on Twitter @sportsjapan.