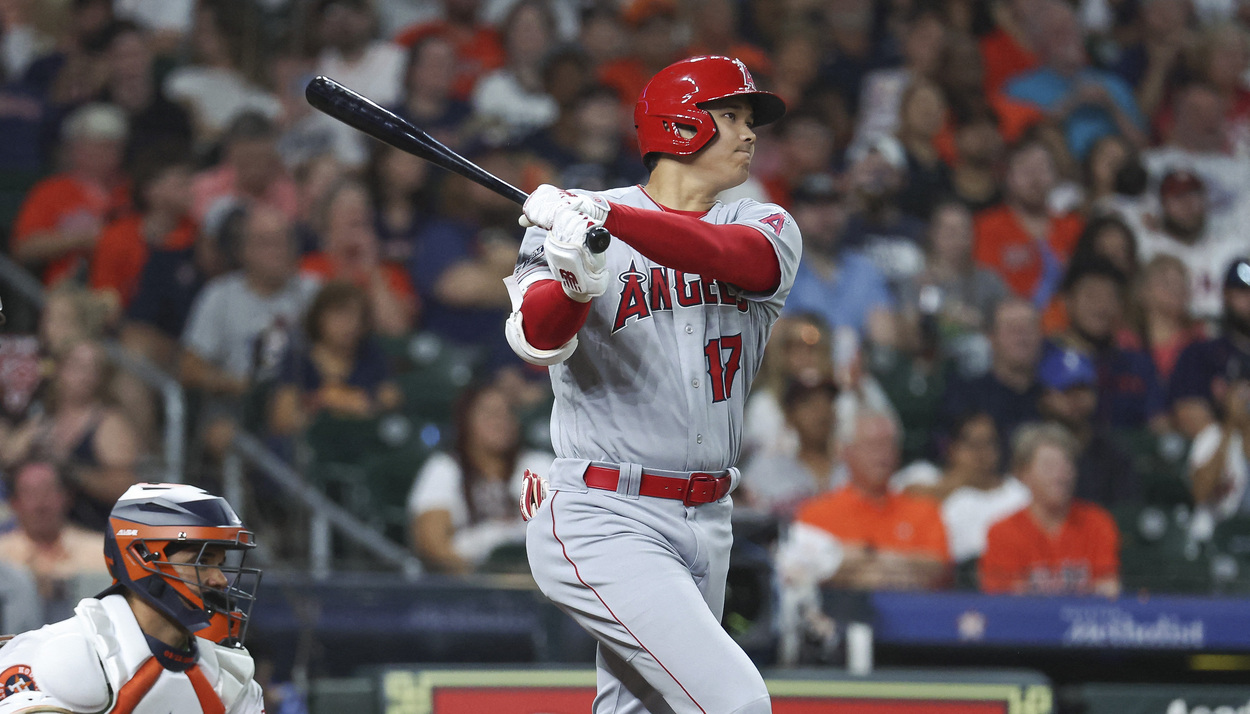 The writing is on the wall for Los Angeles Angels superstar Shohei Ohtani.
There is a saying which indicates when something is academic. It goes back hundreds of years. In Ohtani's case it means it is time for him to leave the only team he has played for since starting his MLB career in 2018.
The 29-year-old Ohtani will become a free agent after the World Series. He has been a good soldier for the Angels through the years despite the club's ability to bring new definition to the word futility with each new season. The Angels have not made the playoffs since 2014, and they won't make it this year either.
How bad are things in Anaheim?
Take a look at the game of August 18 against the Tampa Bay Rays when Ohtani clouted a grand slam and the Angels turned a triple play in the same contest.
Sounds impressive, doesn't it?
The result ― a 9-6 Angels loss in 10 innings ― wasn't.
When stuff like that starts happening, you know it is time to head for the door.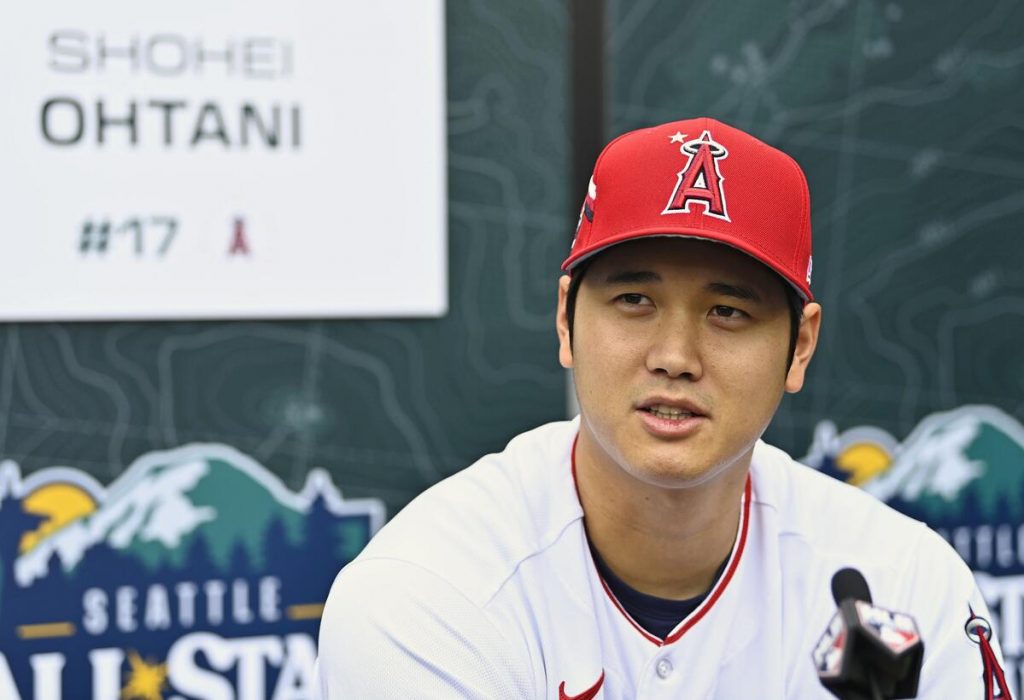 Shohei Ohtani Faces the Biggest Decision of His Career
The real question now is whether Ohtani is going to have the fortitude to leave the Angels and his Southern California comfort zone behind. He'd better, or he will spend the rest of his career regretting it.
I keep thinking back to 2012 when Ohtani was coming out of Hanamaki Higashi High School in Iwate Prefecture as a prep star. Ohtani had warned NPB teams not to select him in that fall's draft because he wanted to go straight to MLB.
The Hokkaido Nipponham Fighters drafted Ohtani anyway, and the two-way star became faced with a dilemma: stand by the courage of his convictions or cave in.
We all know what happened.
I am reminded of the words of legendary Boston Celtics GM Red Auerbach, who after finding out star college player Ralph Sampson was returning to the University of Virginia after his freshman season in 1980, instead of joining the NBA when Boston had the No 1 pick in the draft, said of Sampson's decision: "He was hoodwinked by a bunch of glad-handers."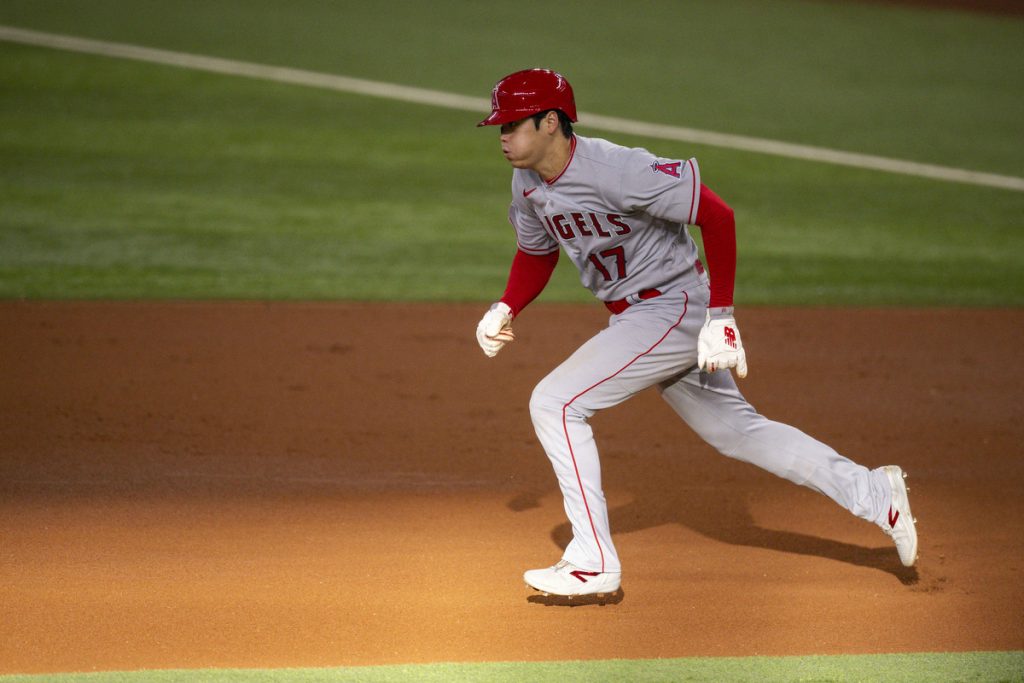 Misguided Decision to Join the Angels
Back in 2018, Ohtani was steered toward the Angels despite the team having missed the playoffs in seven of the eight preceding seasons. His agents no doubt had visions of marketing grandeur with him playing in the Los Angeles area. But Ohtani and his confidantes didn't take into the account the track record of the Angels.
Just as in 2012, Ohtani, who was the 2021 American League MVP, is at a crossroads again. He is not 18 this time around, but a fully formed man more than a decade older. It is up to him to make his own decision, and not rely on the glad-handers. His legacy will be on the line.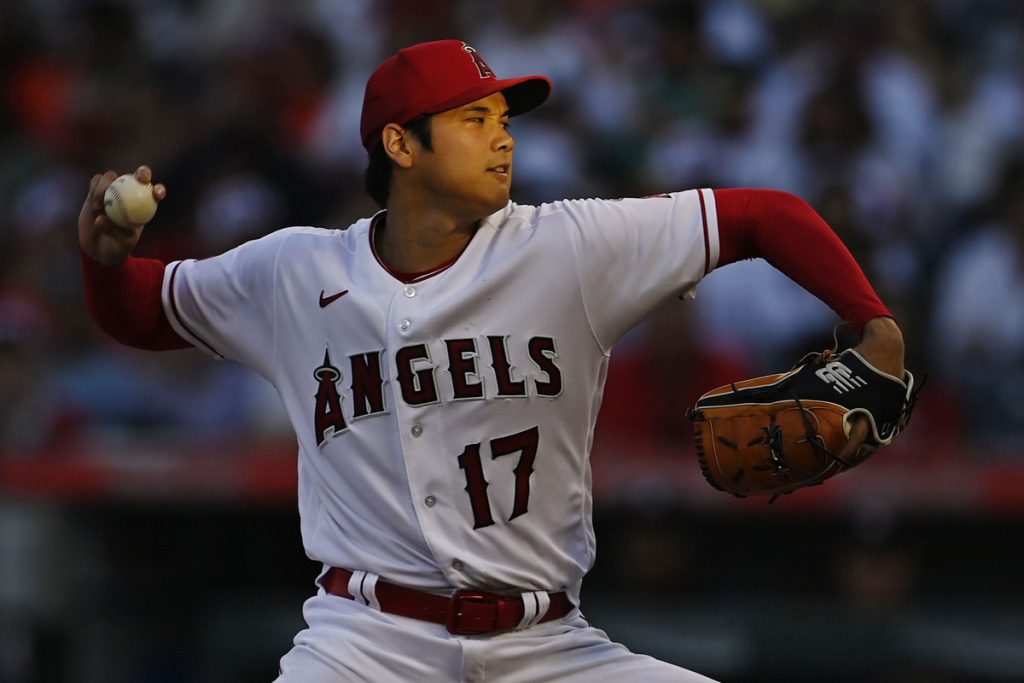 Ohtani needs to ask himself if he wants to be remembered like Ichiro Suzuki, who ran up impressive statistical numbers while playing for mediocre teams, or Hideki Matsui, who was named the World Series MVP when the New York Yankees won the title in 2009.
Injuries Continue to Take a Toll on Nishikori
Kei Nishikori, once the No 4-ranked men's tennis player in the world, has been struggling with injuries the past few years. He keeps trying to get fit so he can return to the ATP Tour, but seems to be continually confronted by one ailment or another, thereby postponing his plans.
In early August, he pulled out of the DC Open with an injured left knee, while trying to return to action from hip surgery in January of 2022. Nishikori, who is 33 now, is hoping to play in the US Open later this month, despite having played in a lone ATP Challenger Tour event (which he won) in Puerto Rico in June. But that seems unlikely with his lack of recent match activity.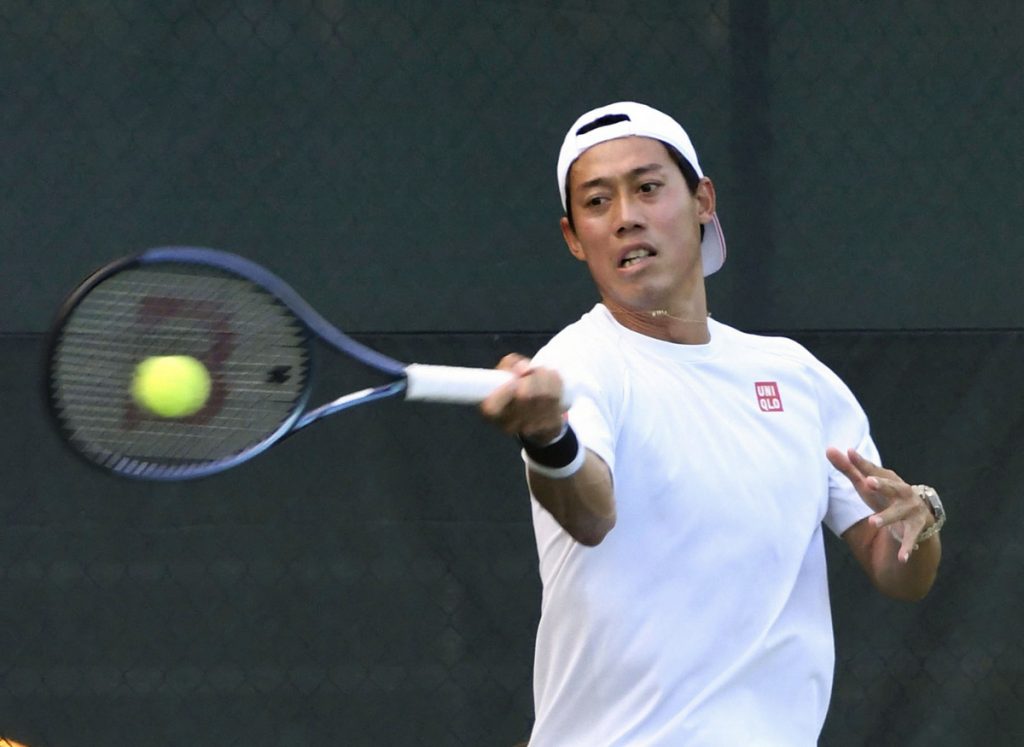 It is tough for an elite athlete to walk away from a sport they have been playing since they were little. But Nishikori may very well be confronted with that decision sooner rather than later.
Indeed, it has to be frustrating for Nishikori not to be able to get his body to respond like it used to, but that is the reality of aging in pro sports. There will be no shame for Nishikori if he decides it is time to retire from active duty and move on to the next phase of his life.
The Shimane Prefecture native is the greatest tennis player in Japanese history and made it all the way to the final of the 2014 US Open. He will certainly have a bright future ahead as an endorser, TV analyst or coach (maybe all three) when he decides to put away his racket.
RELATED: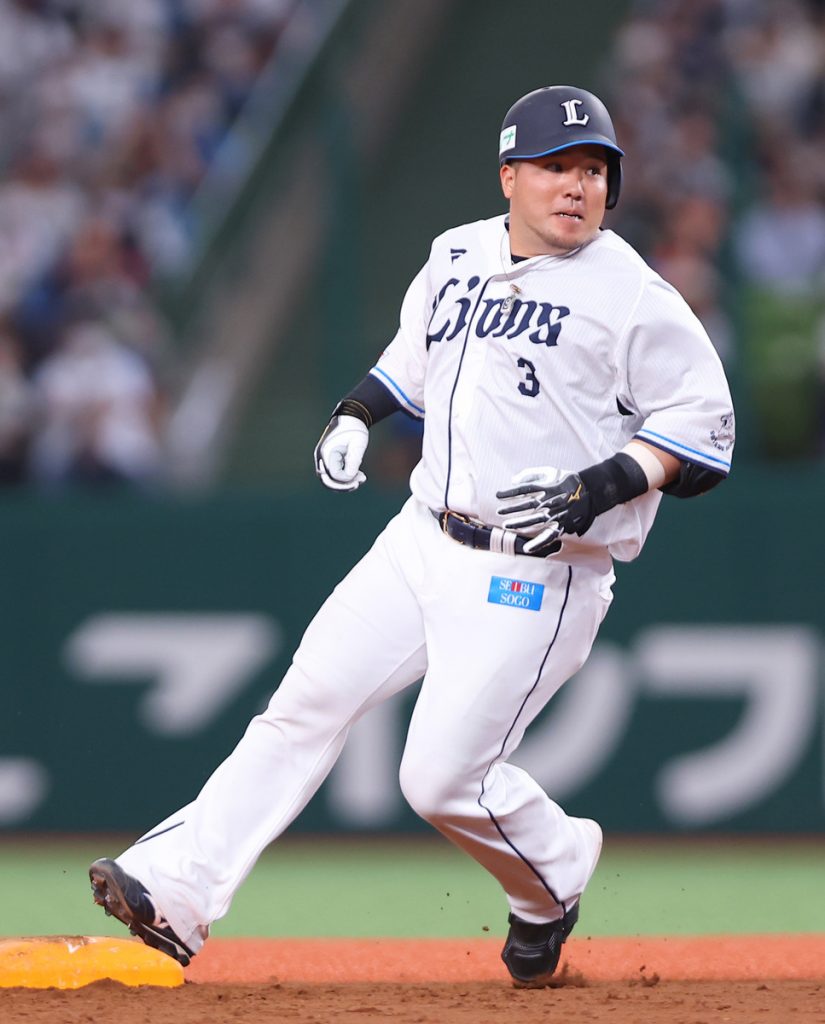 Time for NPB, Lions to Make a Decision on Yamakawa's Future
It has been more than three months now since Saitama Seibu Lions star Hotaka Yamakawa was removed from the team's active roster following allegations of sexual assault against a female acquaintance.
It would seem that ample time has passed for NPB Commissioner Sadayuki Sakakibara and the Lions to make a decision on the slugger's future. The long delay is doing nobody any favors, the least of which are Seibu shareholders, some of whom have called for the Lions to release Yamakawa in the wake of the scandal.
Yamakawa, 31, has led the Pacific League in home runs three times and was a member of Japan's World Baseball Classic championship team in March. It seems fairly likely that barring a serious sanction from the Commissioner's Office, Yamakawa would be picked up by another club if the Lions let him go.
RELATED: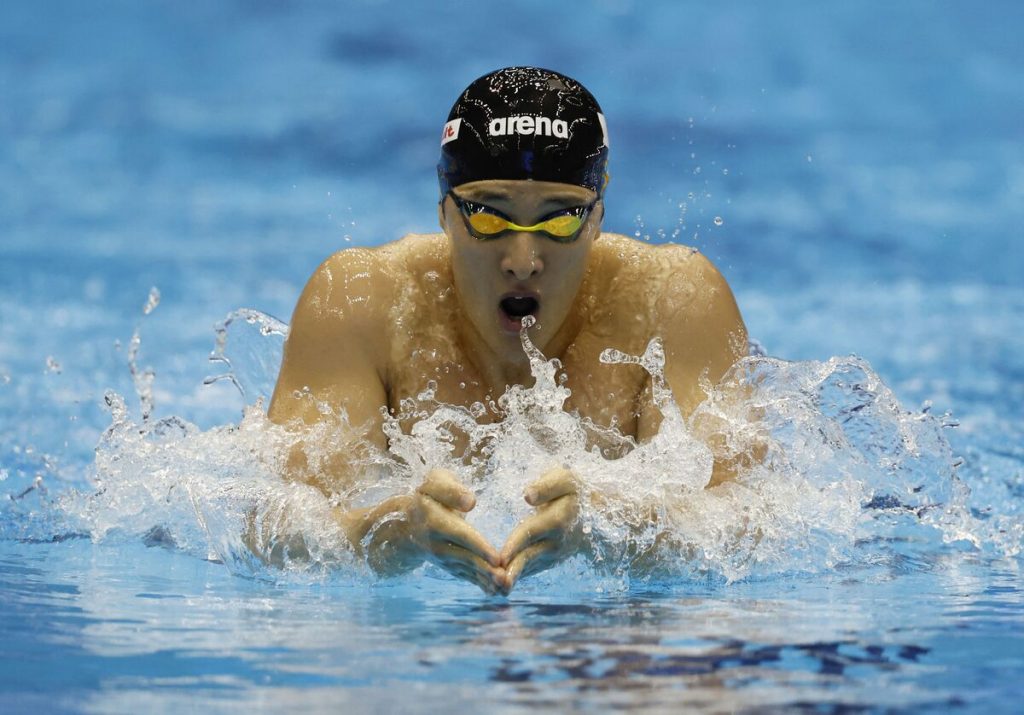 Japan's Swimmers Struggled at the World Championships
Japan's performance in swimming at the recent World Aquatics Championships in Fukuoka was an ominous sign looking ahead to the 2024 Paris Olympics. The host nation failed to capture a gold medal during the eight nights of finals in the pool at Marine Messe, while China, Australia and the United States dominated the competition, which wrapped up on July 30.
While the other swimming powers all featured promising young stars of the future, Japan's best hopes remained with stars of the past like 29-year-old Daiya Seto, who did win a bronze medal in the 400-meter individual medley.
The Hinomaru will look to post better results at the upcoming Asian Games in Hangzhou, China (September 23-October 8).
Author: Jack Gallagher
The author is a veteran sports journalist and one of the world's foremost figure skating experts. Find articles and podcasts by Jack on his author page, and find him on Twitter @sportsjapan.