[NOTES on a SCORECARD] LIV Golf Makes Staggering Offer to Hideki Matsuyama
The new golf tour's aggressive plans to make a big publicity splash are on full display in pursuit of marquee names.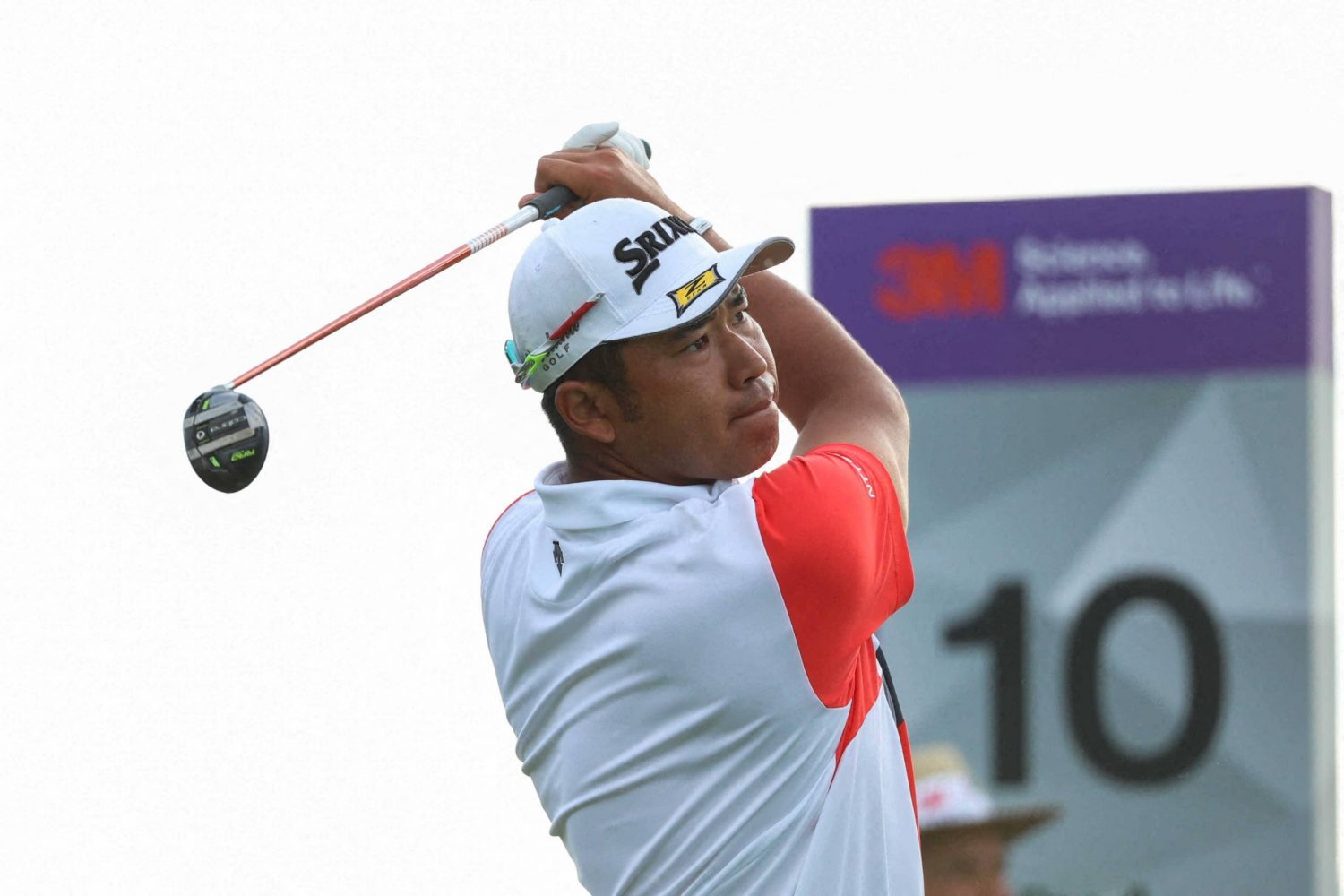 As the days go by, LIV Golf continues its assault on the golfing establishment. The upstart circuit continues to slowly pick off name golfers for its fledgling tour.
Now comes word that they have their sights set on one of the biggest stars in the sport in 2021, Masters champion Hideki Matsuyama. If the 30-year-old joins LIV Golf, the PGA Tour will be rocked to its core.
The amount that is reportedly being offered to Matsuyama to join LIV Golf is absolutely mind-boggling. The rumored figure is nearly ¥50 billion JPY ($365 million USD) or about nine times Matsuyama's career earnings ($40 million) to this point.
Reports say that Matsuyama, a native of Ehime Prefecture, will join LIV Golf following next month's FedEx St. Jude Championship. His addition would certainly raise the profile of the new venture in Japan.

While the PGA Tour and its media sycophants continue to vilify LIV Golf due to its connection to the Saudi Investment Fund, Rome is burning. The PGA Tour is standing by with nothing but vitriol while their competition is moving ahead full bore signing up players and top TV commentators.
How serious is LIV Golf?
They offered Tiger Woods a reported $1 billion USD to join. He declined, but the number reflects LIV Golf's commitment.
There is an old saying in boxing: "Know who you are getting in the ring with."
The PGA Tour clearly doesn't get it. The equation is simple: When somebody offers you a proposition that can secure your future and that of your family, you take it.
RELATED:
Osaka's Coach Moves On
Naomi Osaka's story has taken another twist with word this week that she and her coach Wim Fissette have parted ways. The Belgian was the 24-year-old Osaka's third coach in the past five years.
Fissette announced the split on Instagram and chose his words carefully.
"It has been a privilege to coach Naomi since 2019 and see her grow into the champion she has become," Fissette wrote. "She has inspired a whole new generation to fall in love with the game and to speak up for what they believe in…"
The feeling here is that Fissette likely questioned Osaka's commitment to tennis going forward and decided it was time to move on.
Osaka has dropped to 38th in the current WTA rankings and one has to wonder about her motivations at this point. She has earned more than $50 million from tennis and endorsements and clearly has interests that extend beyond the sport.
Comments by many Japanese fans on websites indicate they are losing patience with Osaka and her perceived lack of dedication to tennis over the past couple of years. Time will tell if she can recapture her previous form.
Tennis Tournaments Remain in Doubt
With the WTA Tour's Toray Pan Pacific Open and the ATP Tour's Rakuten Open at Ariake Colosseum just weeks away, fans are still unable to purchase tickets for either event in Tokyo.
The Pan Pacific Open is scheduled for September 19-25, while the Rakuten Open is slated for October 3-9. Links from both tour websites connect to tournament pages that refer to the 2019 events.
With the recent surge in COVID-19 cases in the Tokyo area, it seems highly likely that both tournaments will be canceled for the third straight year. If so, this will be an absolute disgrace.
Why is it that all of these other countries can hold major events, but Japan can't?
It all comes down to nobody wanting to take any responsibility and just passing the buck. The easiest way to avoid any risk is not to even try.
There is an old saying in the entertainment world: "The show must go on."
Tennis in Japan is going to be in real trouble if it doesn't take some decisive steps soon.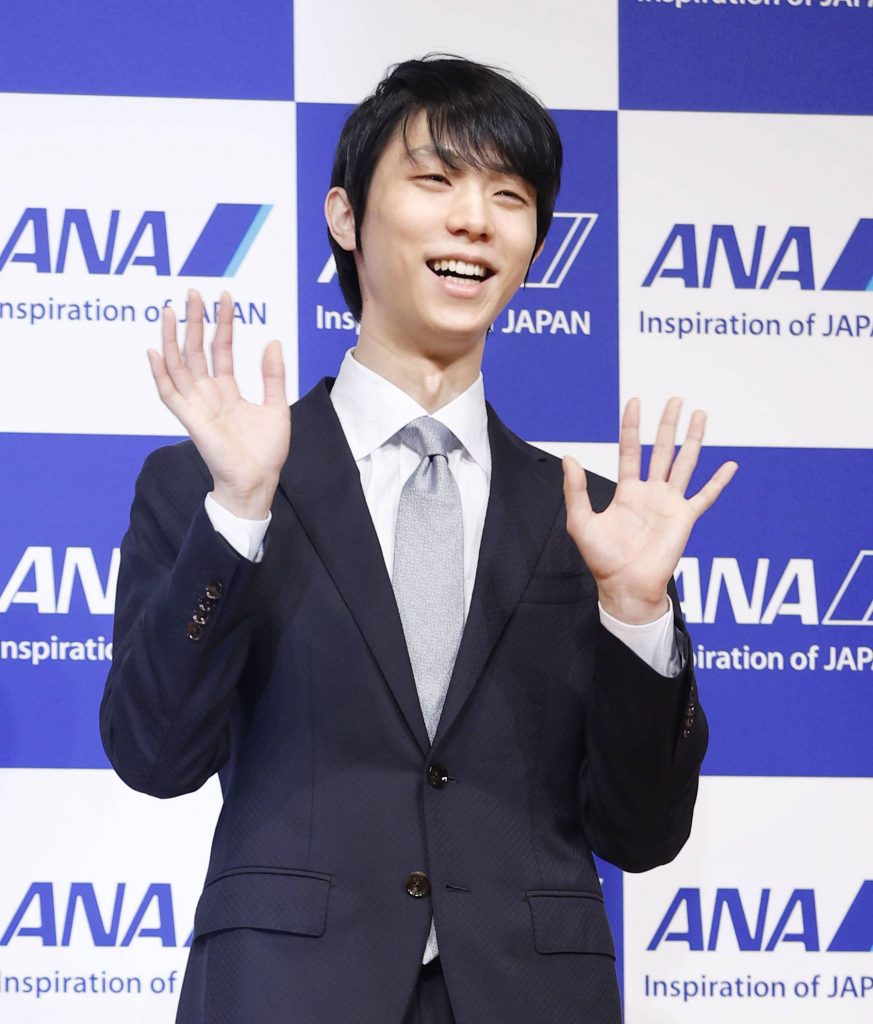 Admirers Salute Superstar Hanyu Following Retirement
The list of people paying tribute to two-time Olympic champion Yuzuru Hanyu after his announcement on July 19 that he would retire from competition has been impressive.
Just about everybody connected with the skating world has saluted the legend in the past few days for his massive impact on the sport.
IOC President Thomas Bach posted his regards in a message on Twitter on Thursday, July 21, writing: "Congratulations on an outstanding Olympic career. You are a true Olympic champion. Good luck for the next steps in your skating career. We will keep following you and look forward to seeing you again."

Ohtani Honored Again for Historic Season
Los Angeles Angels star Shohei Ohtani won the ESPY Award as the Best Male Athlete on Wednesday, July 20. The two-way sensation beat out the likes of the NBA's Stephen Curry, the NFL's Aaron Rodgers and the NHL's Connor McDavid for the honor.
Ohtani did not attend the ceremony in Los Angeles, but pre-recorded a video that was played following his victory. American sports media giant ESPN established the annual awards show in 1993.
"Congratulations to my fellow nominees, it's an honor to be in the same category as all of you, you are the best at what you do," Ohtani said. "Thank you again, have a wonderful evening, and enjoy your afterparties."
Meanwhile, the plot thickens regarding Ohtani's future with the Angels. With the Major League Baseball trading deadline of August 2 rapidly approaching, there is speculation that the club could entertain the possibility of trading the star.
With Ohtani set to become a free agent after the 2023 season, and in line for what will certainly be the biggest contract in MLB history at perhaps $50 million annually, the Angels are in a real predicament.
Do they keep Ohtani for a monumental sum or offload him for a bunch of young prospects who can help rebuild the team?
Asian Games Rescheduled
The quadrennial Asian Games, which were scheduled to be held in Hangzhou, China, in September but canceled due to COVID issues in the country, have been rescheduled for September 23 to October 8, 2023, organizers announced on Tuesday, July 19.
Hopefully the pandemic will have wound down by one year from now and the sporting world can reach a full reset with competitions like this taking place.

Author: Jack Gallagher
The author is a veteran sports journalist and one of the world's foremost figure skating experts. Find articles and podcasts by Jack on his author page, here, and find him on Twitter @sportsjapan.