[NPB NOTEBOOK] Big Boss Has Big Plans
Tsuyoshi Shinjo made a grand entrance at the Fighters spring camp, and since then, he's raised a few eyebrows with his unorthodox training methods, but that's what he was hired for.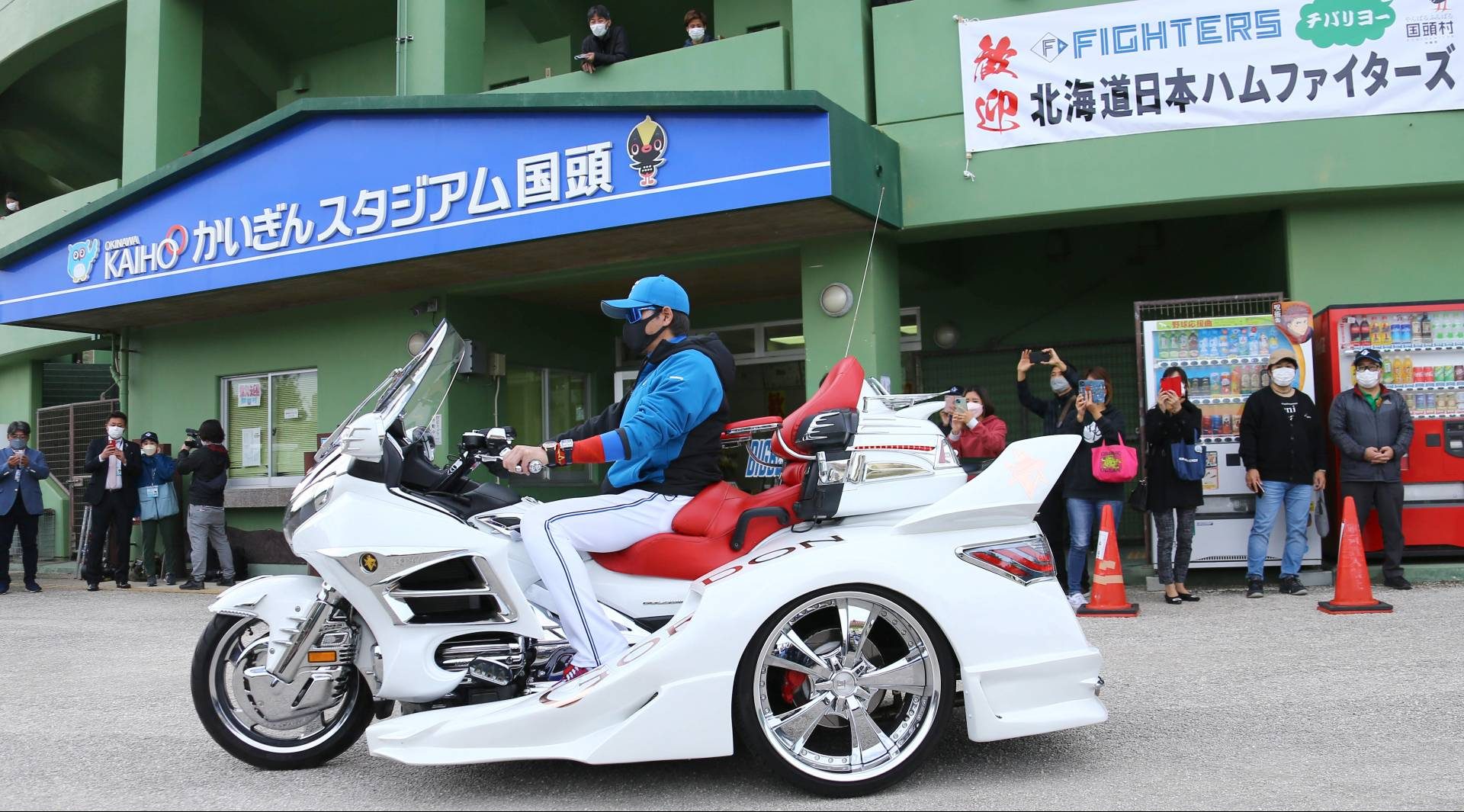 The big buzz heading into a new season of Nippon Professional Baseball is the "Big Boss."
Ever since being introduced as the new manager of the Hokkaido Nipponham Fighters in November of last year, and anointing himself "Big Boss," Tsuyoshi Shinjo has dominated headlines like few others have over the years.
Shinjo last year signed a one-year contract for a reported $877,000 USD after a lengthy hiatus from Japanese baseball during which, among other things, he spent time in Bali where he had an art studio.
As expected, Shinjo made a grand entrance at the Fighters spring camp in Okinawa when he rode in on a white three-wheeled motorcycle on February 1. Since then, he's raised a few eyebrows with his unorthodox training methods and statements.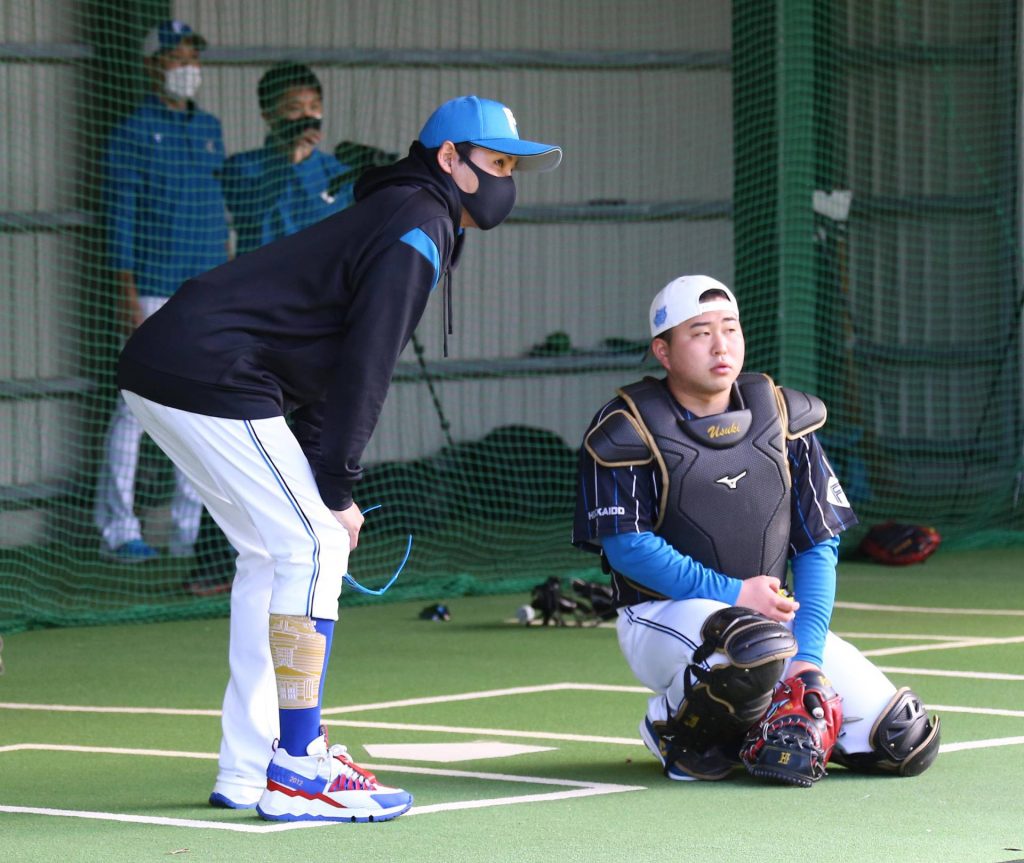 This is what the Ham Fighters hired Shinjo for. Looking to regain some luster after losing Shohei Ohtani to the major leagues, the Fighters will gladly take the attention Shinjo brings.
The Fighters have finished fifth in the six-team Pacific League for three seasons in a row so they really have nowhere to go but up. And if things get too wacky with Shinjo at the helm, the team also hired former Nipponham player and Japan national team manager Atsunori Inaba as the team's new general manager.
Some may view the hiring of Shinjo as little more than a publicity stunt, but that may not be giving the Fighters credit where it's due.
As renowned baseball writer and best-selling author Robert Whiting observed on his blog, Robert Whiting's Japan, "Some people may view this as a clown stunt. But Nipponham is known for unconventional ― and successful ― thinking. So in the end, this bizarre experiment might turn out OK."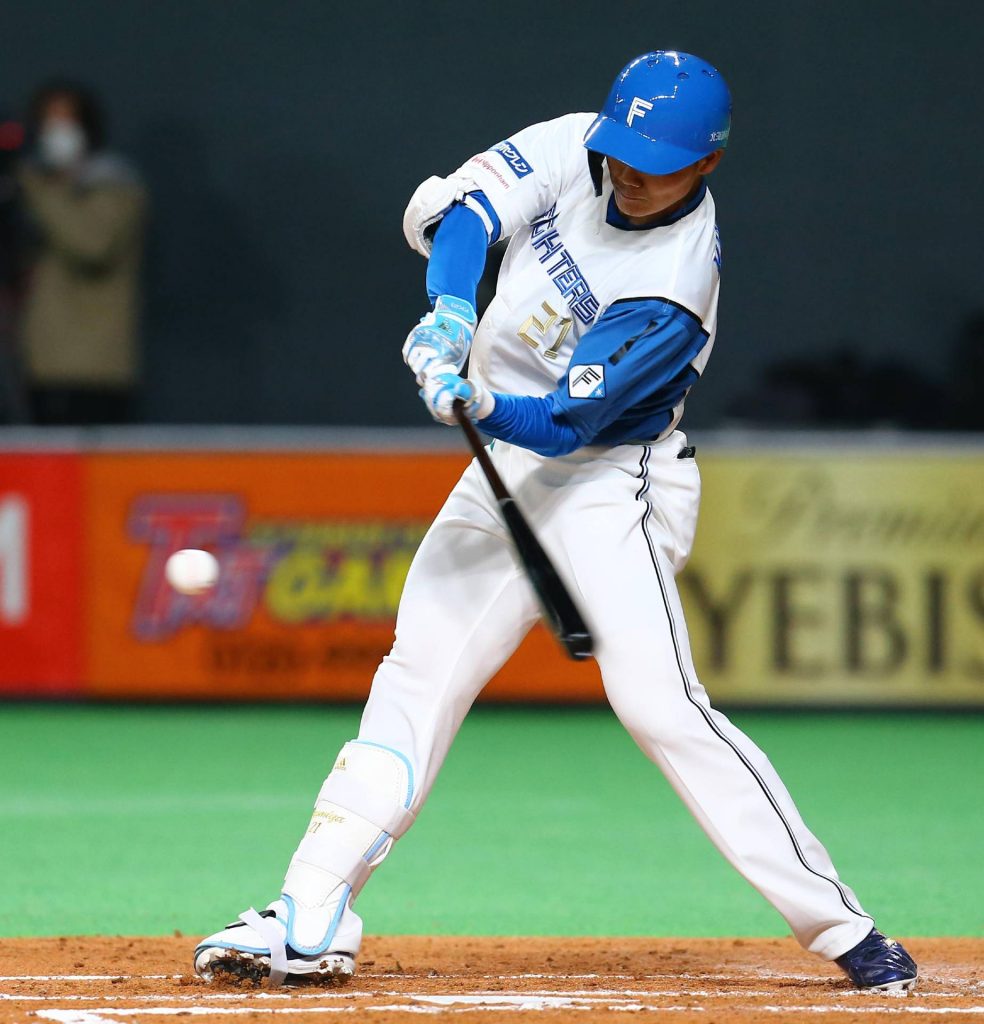 One of the intriguing issues Shinjo will face is how he will handle former first-round pick Kotaro Kiyomiya.
Kiyomiya hit plenty of home runs in high school and has been touted as a possible future Hideki Matsui. But so far, he hasn't lived up to those expectations, with just 21 homers from 2018 to 2020. He didn't register a single top team at-bat in 2021.
Shinjo convinced the 22-year-old slugger to lose some weight, so we'll see if that translates into success on the field.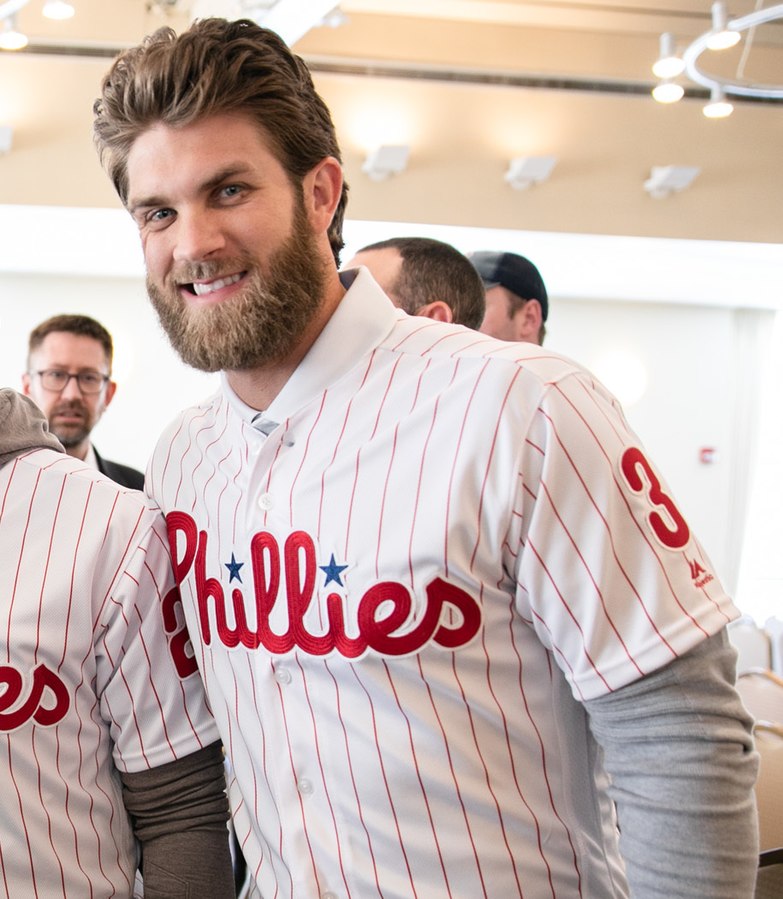 MLB Stars Eye NPB
With MLB pushing back the start of its 2022 season due to a failure to reach a new collective bargaining agreement with the players, it seems some of the biggest names in the game have a lot of time on their hands.
That gave Philadelphia Phillies star Bryce Harper a chance to post on Instagram a photo edit of himself in a Yomiuri Giants uniform with the caption "Aye @yomiuri.giants you up? Got some time to kill."

While the prospect of Harper playing for Japan's oldest pro team is tantalizing, don't bet on it.
Strict entry restrictions are still in place in Japan and NPB would not want to rankle MLB by giving out contracts to players during a lockout.
Besides, Harper would have to shave his beard to play for Yomiuri.
As often is the case in NPB, the bigger the star, the bigger the disappointment. Mike Greenwell, Bob Horner and former National League MVP Kevin Mitchell are examples of marquee major league players who came to Nippon pro yakyu but were major busts.
In fact, Mitchell went to the Fukuoka Daiei Hawks in 1995 because of the baseball strike. He incurred the displeasure of team management when he chose to travel to the United States in mid-season for treatment of knee problems.
This didn't go over well with fans or management, considering he was the highest-paid player in Japanese history at the time.
Greenwell and Horner just simply didn't put in the effort required and the experience of both those players, along with the likes of Mitchell, has made Japanese clubs weary of bringing over big-name talent from the major leagues.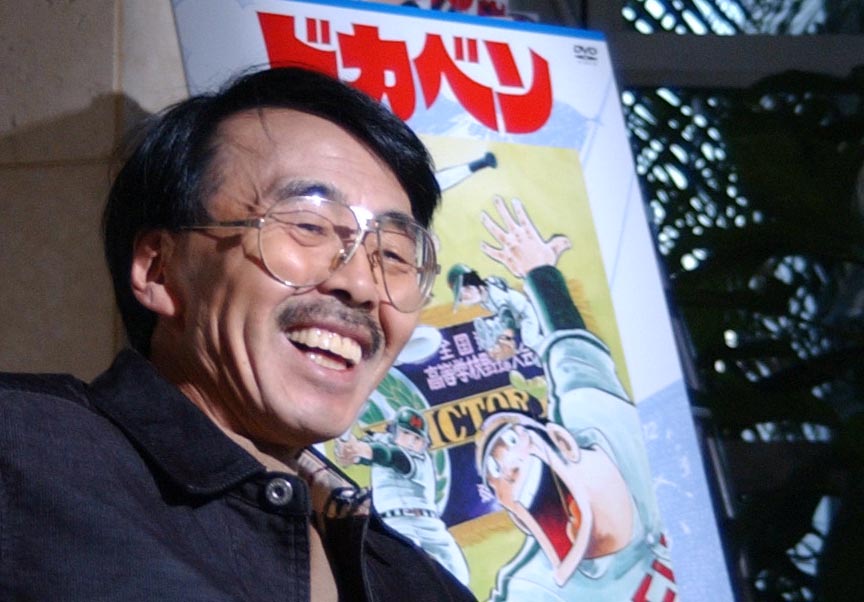 Remembering Manga Artist Mizushima
Shinji Mizushima, a famous baseball-themed manga artist known for such works as "Dokaben" and "Abu-san," passed away at the age of 82 due to pneumonia on January 10, his management office said.
Mizushima got his start as a cartoonist in 1958 when he was just 18. He gained popularity after publishing a baseball series in 1970.
"Dokaben" depicted high school baseball players competing in national tournaments. It ran for 46 years.
"Abu-san" was a story about a heavy-drinking slugger in a pro league and also ran over four decades.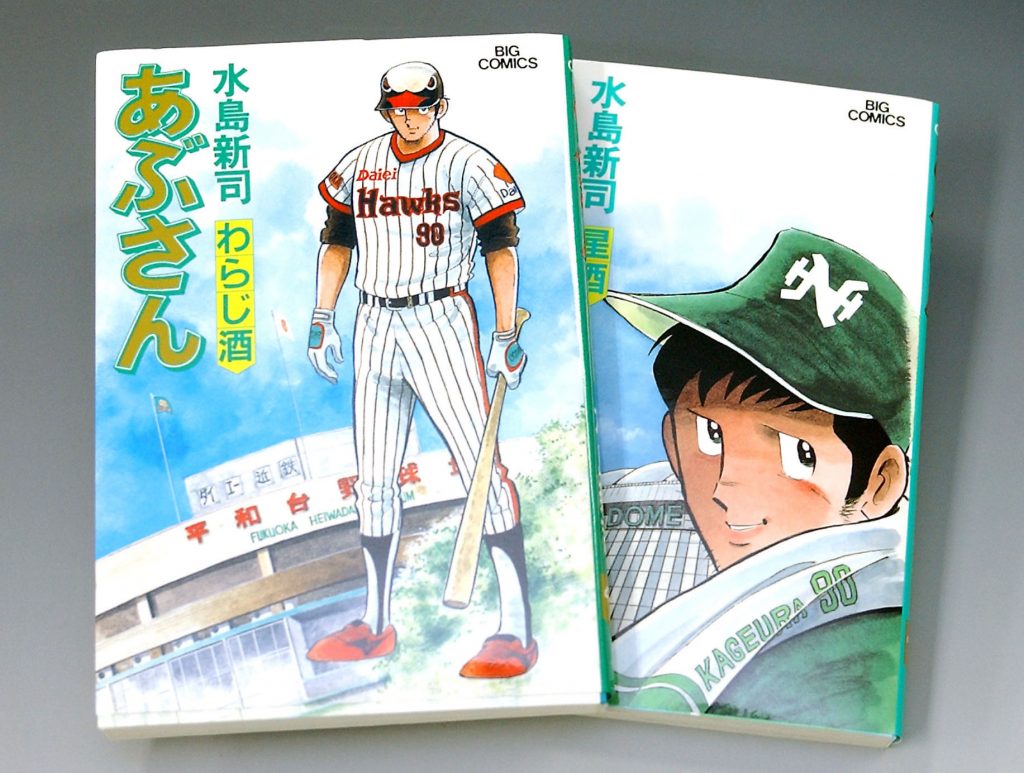 Japanese home-run king Sadaharu Oh issued a memorial message expressing his appreciation to Mizushima for featuring players from the Nankai Hawks and the Daiei Hawks in the "Abu-san" series.
Oh is chairman of the Fukuoka SoftBank Hawks, formerly known as the Daiei and Nankai Hawks.
"Mr. Mizushima supported the Hawks when they were struggling, and we owe him a great deal," Oh said.

Mr. Zero Curious About Shinjo
Count Tokyo Yakult Swallows manager Shingo Takatsu among those curious to see what Shinjo is going to bring to Japanese baseball this season.
Ahead of his team's opening game on March 25, Takatsu was asked about the new Fighters manager.
"I'm interested in seeing what brand of baseball he produces, what kind of baseball environment he comes up with," Takatsu told reporters before a recent spring training game.
If Shinjo is looking for an example of managerial success, he need look no further than Takatsu.
After guiding his team from worst to first to win the Japan Series last fall, the former closer was announced as the newest member of the Japanese Baseball Hall of Fame in January.
Known as "Mr. Zero" for his ability to keep the opposition off the scoreboard in his playing days, the former closer was named on 311 ballots submitted by members of Japanese baseball media who cast votes on Hall of Fame membership.
Takatsu saved 286 games in Nippon Professional Baseball, and 27 more with the Chicago White Sox and New York Mets in Major League Baseball.
He also notched eight saves in South Korean baseball and 26 in 2010, his final pro season in Taiwan.
In his playing days with Yakult, Takatsu contributed to four Japan Series championships. The right-hander had the second-most saves all-time in NPB.
"I didn't dwell on putting up big numbers," Takatsu told Kyodo News. "My desire that the team win was stronger."


Author: Jim Armstrong
The author is a longtime journalist who has covered sports in Japan for more than 25 years. You can find his articles here, on JAPAN Forward.