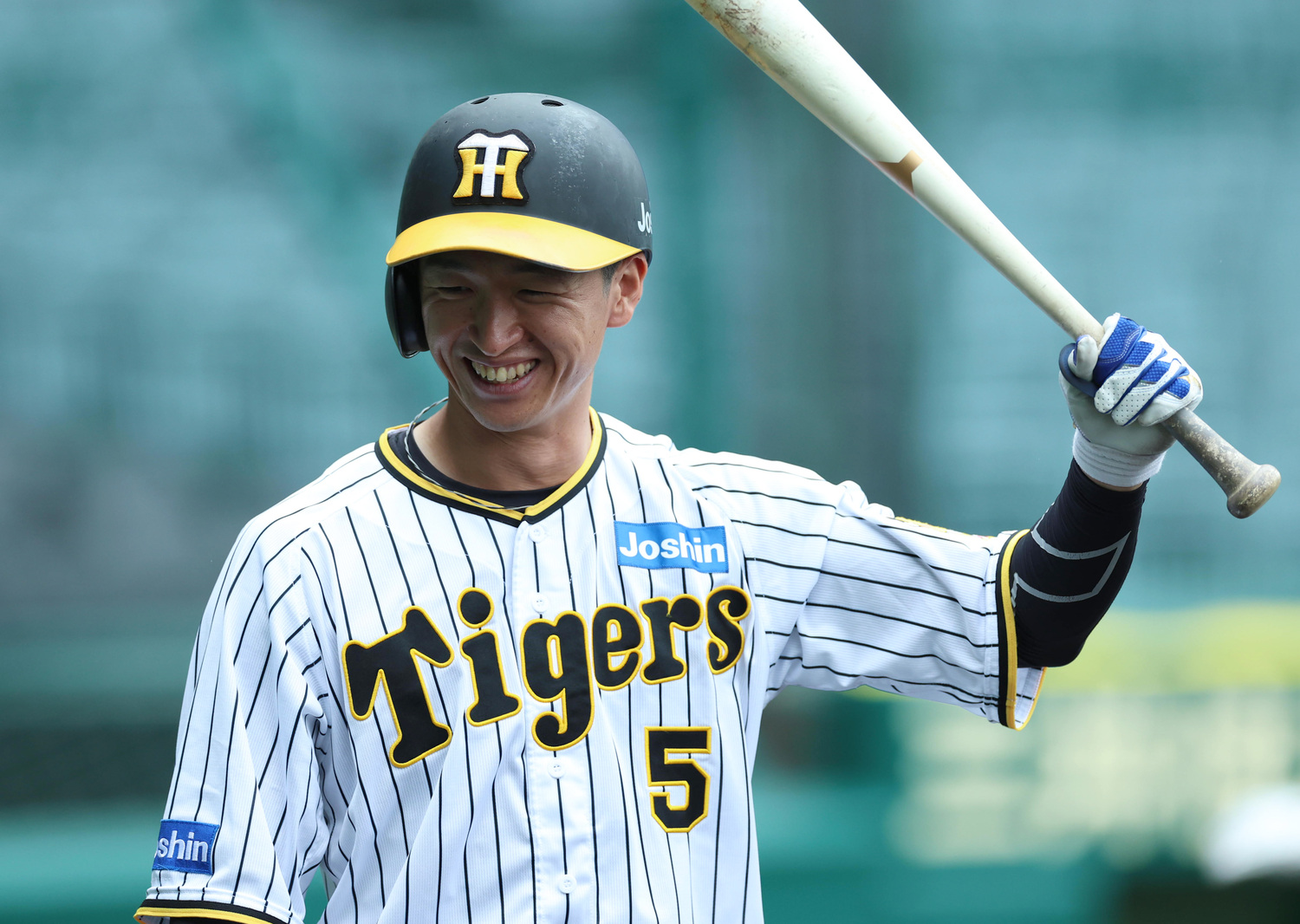 The Hanshin Tigers have dominated fan voting for the upcoming NPB All-Star Games in a way that few teams have in recent years.
A total of 10 players from the Tigers were voted onto the Central League All-Star team in fan balloting, NPB announced on Wednesday, June 28.
More players will be added to both the CL and Pacific League All-Star teams through voting by players.
This year's All-Star Games will be played at Nagoya Dome on July 19 and Hiroshima's Mazda Stadium the following day.
The only non-Tiger player voted onto the CL team was outfielder Shogo Akiyama of the Hiroshima Carp.
Hanshin center fielder and leadoff man Koji Chikamoto received an NPB-high 769,587 votes.
Chikamoto is in the midst of a strong season but doesn't lead the CL in any major offensive category other than stolen bases (12). He has a .286 batting average with 78 hits and 34 RBIs (through Wednesday, June 28).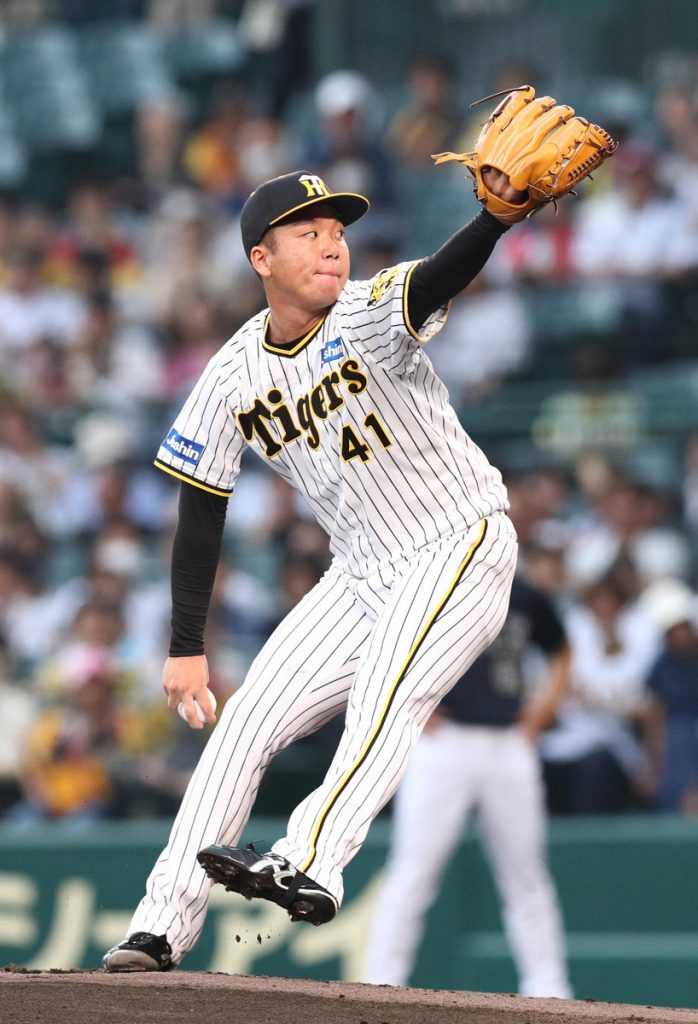 Other Hanshin players voted to the team were rookie pitcher Shoki Murakami, outfielder Sheldon Neuse, infielder Yusuke Oyama, pitcher Suguru Iwazaki, catcher Ryutaro Umeno and pitcher Atsuki Yuasa.
Also named were infielders Takuma Nakano, Teruaki Sato and Seiya Kinami.
Given that Hanshin has been in first place for almost the entire first half of the season and has a rabid fan base it's not a shock but still is an impressive result for the CL team.
RELATED: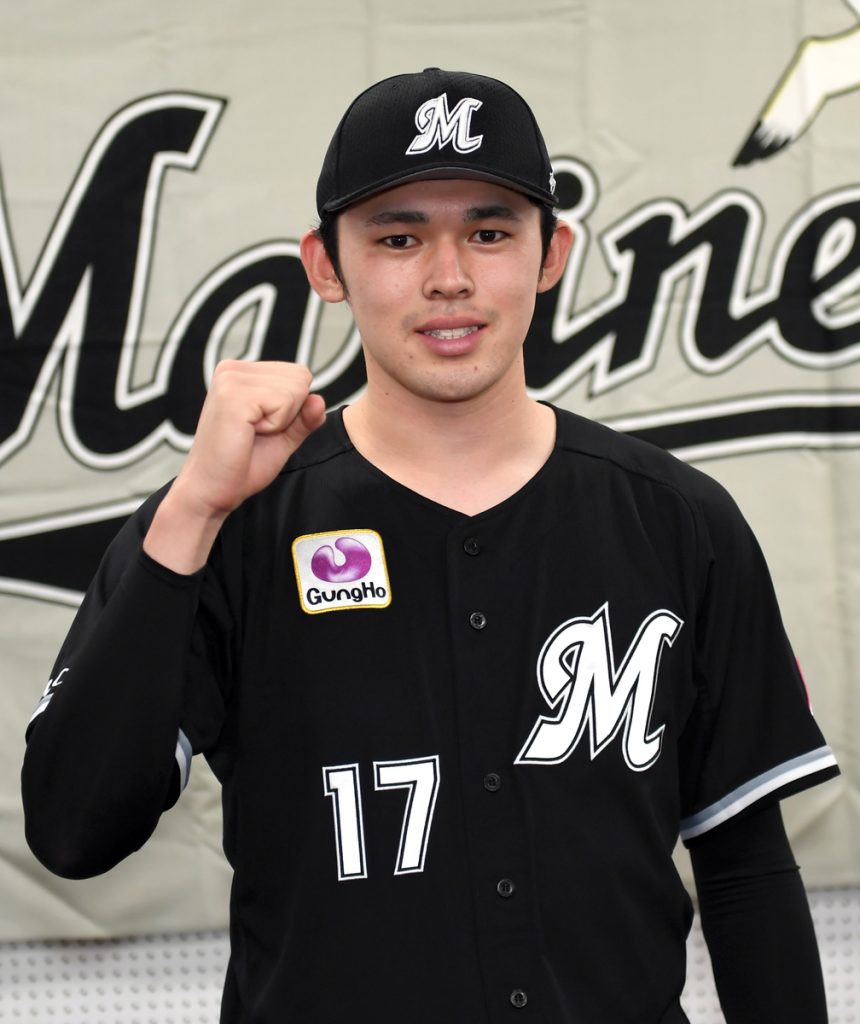 Top Vote-Getter in the Pacific League
Things were a little more balanced over in the Pacific League where Chiba Lotte Marines pitcher Roki Sasaki edged out fellow World Baseball Classic teammate Yoshinobu Yamamoto.
Sasaki received 350,561 votes compared to 347,473 for Orix Buffaloes ace Yamamoto.
The Fukuoka SoftBank Hawks did very well in PL fan voting with designated hitter Yuki Yanagita, outfielder Kensuke Kondo, infielder Ryoya Kurihara and reliever Roberto Osuna all topping their categories in votes.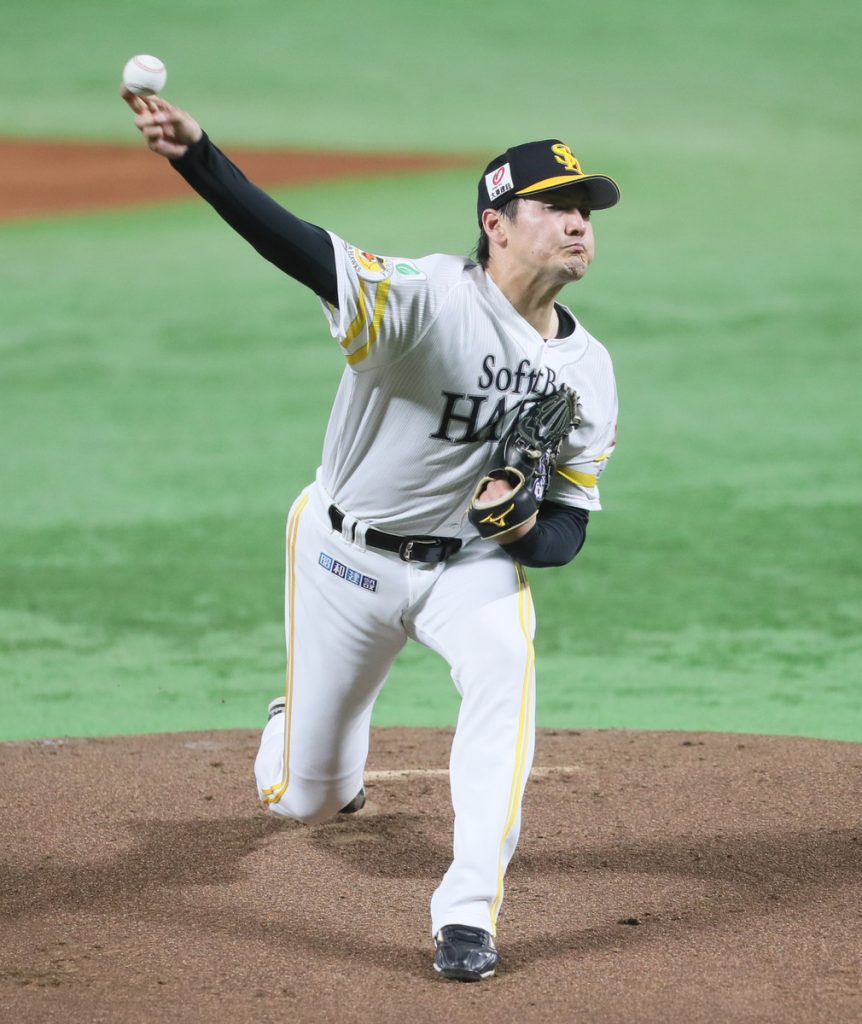 Veteran Pitchers Step Up
Two Japanese pitchers who formerly played in MLB have given their respective teams a big boost recently.
Kohei Arihara, formerly of the Texas Rangers, outdueled Buffaloes ace Yamamoto on Friday, June 23 to lead the Hawks to a 7-1 win.
Arihara (2-0) allowed a home run in the first inning at PayPay Dome to Tomoya Mori but settled down after that, striking out six and allowing only two other hits and no walks in eight innings.
The right-hander, who began his career with the Pacific League's Hokkaido Nipponham Fighters, joined SoftBank this year after two seasons in the United States.
"The win here felt wonderful," Arihara was quoted as saying by Kyodo News. "I'm so grateful for so much support."

He added, "I went to the mound hoping to pitch deep into the game and give the team some momentum."
The win temporarily allowed SoftBank to move into first place in the PL standings although the Hawks have since fallen one game back of Orix as of June 29.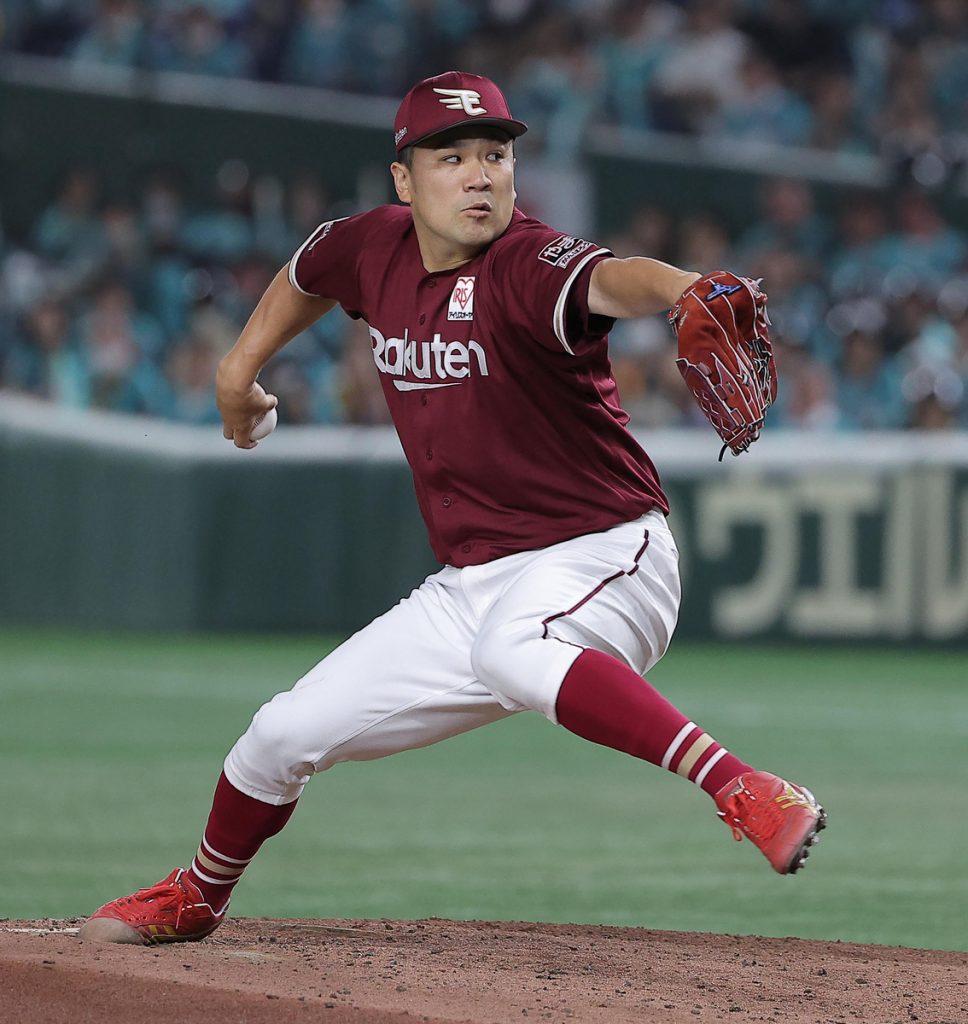 On Monday, June 26, former New York Yankees pitcher Masahiro Tanaka went seven strong innings as the Tohoku Rakuten Golden Eagles defeated the Hawks 3-1.
Tanaka (4-4) walked only two batters and struck out three in a 99-pitch outing for the last-place Eagles.
The former Yankees ace allowed five hits and limited the powerful SoftBank hitters to just one run, a sixth-inning solo shot by Yanagita.
"With the team and myself struggling, I knew I had to get results," said Tanaka, according to Kyodo. "My condition is getting better. I threw my fastball well tonight, so my off-speed pitches worked well, too."
It's in Their DeNA
Everything seems to be going well for the Yokohama DeNA BayStars this season.
The BayStars were crowned interleague champions, albeit it by the slimmest of margins, and also recently moved into first place in the Central League standings, although they trailed Hanshin by a half game (through the end of play on June 28).
The BayStars, the Hawks, the Yomiuri Giants and the Buffaloes all finished interleague play on Tuesday, June 20 with identical 11-7 records.
But Yokohama clinched its first interleague championship with a superior run differential.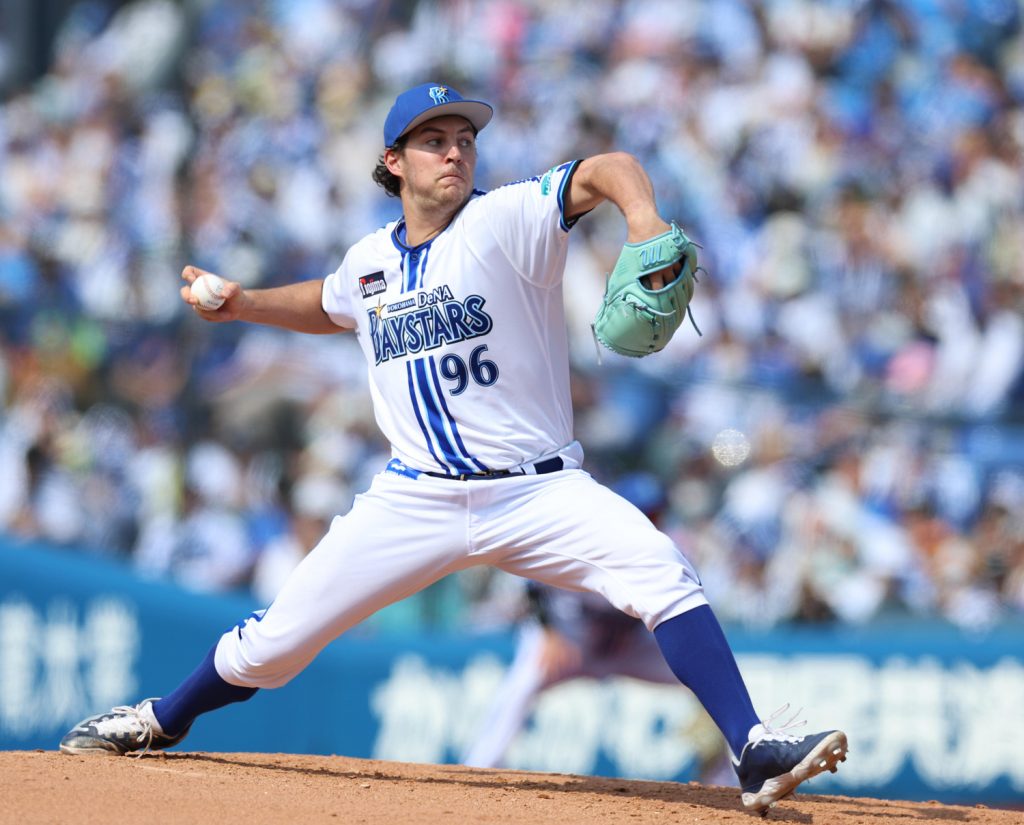 What's more is it looks like former National League Cy Young Award winner Trevor Bauer is finding his groove after hitting a bit of a rough patch earlier this season.
Bauer (5-2) pitched into the seventh inning on Sunday, June 25 to earn his fifth win of the season as the BayStars completed a series sweep of the Tigers with a 5-3 win. He allowed three runs on seven hits over 6⅓ innings.
Bauer left the game in the seventh with two runners on base and reliever J.B. Wendelken prevented them from scoring.
From First to Worst?
Any hope that the defending Central League champion Tokyo Yakult Swallows can turn their season around is quickly fading.
After finishing first in the CL standings, the Swallows are in danger of ending up last this season. That would be quite a turnaround.
Since June 12, the Swallows have lost eight out of 10 and have fallen into last place in the CL standings below even the lowly Chunichi Dragons as of June 28.
The Swallows were 7-11 in interleague. Only the Saitama Seibu Lions at 6-12 were worse.
Yakult has basically the same lineup this season. Teams can go from first to worst or vice versa in the span of two seasons.
The Boston Red Sox finished dead last in the American League East standings under Bobby Valentine in 2012 with a 69-93 record, their worst result in 47 years. The following year, they topped the AL East table.
Valentine came under intense criticism for the way he handled Boston's players. His brief stint in Boston followed a highly successful second stint with the Chiba Lotte Marines when he led the team to the Japan Series championship in 2005.
Valentine was tight-lipped about what went wrong in Boston. But there was some speculation that he tried to implement some of his lessons from Japan to MLB, a risky proposition at best.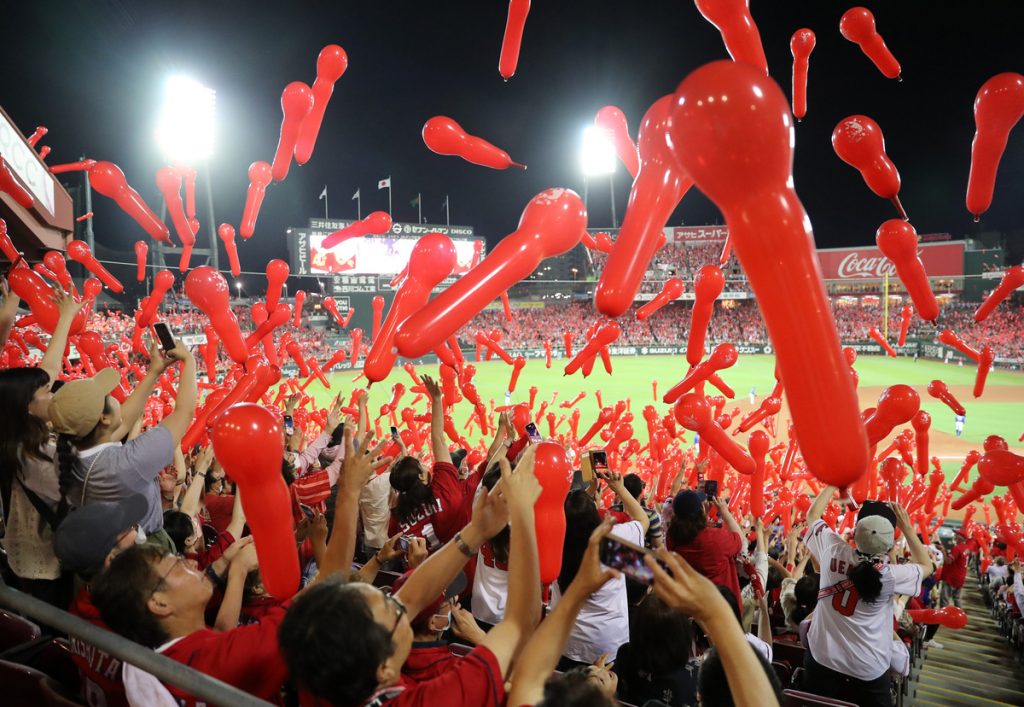 Return of the Jet Fusen
Finally …. we leave you with an uplifting story.
The jet fusen, those colorful balloons that are released into the air during the seventh-inning interval at many Japanese ballparks, have made a long-awaited return.
Along with the oendan cheering sections and beer girls, the jet fusen blast-offs are one of the endearing qualities of Japanese baseball.
Fans blow up the balloons ahead of the seventh-inning interval and then release them into the air resulting in a deafening screeching noise as the inflatables are released.
But during the COVID-19 pandemic it was decided there would be no balloon launches at Japanese ballparks as it was deemed unsanitary. Parks in Japan were void of the colorful balloons for three years.
On Wednesday, June 28, the jet fusen returned to Mazda Stadium in Hiroshima where a sea of red hovered above the stands just before the home team came up to bat in the seventh.
Mazda Stadium officials provided designated pumps to inflate the balloons to maintain sanitary conditions and the pumps will be on sale at the park from Thursday, June 29.
You never know what you will miss until it's gone. Welcome back, jet fusen.

Author: Jim Armstrong
The author is a longtime journalist who has covered sports in Japan for over 25 years. You can find his articles on SportsLook.