[NPB NOTEBOOK] High-Flying BayStars Set Early Pace in CL
Fueled by seven straight wins to end April, the BayStars (18-8) have been bolstered by the arrival of 2020 NL Cy Young Award winner Trevor Bauer.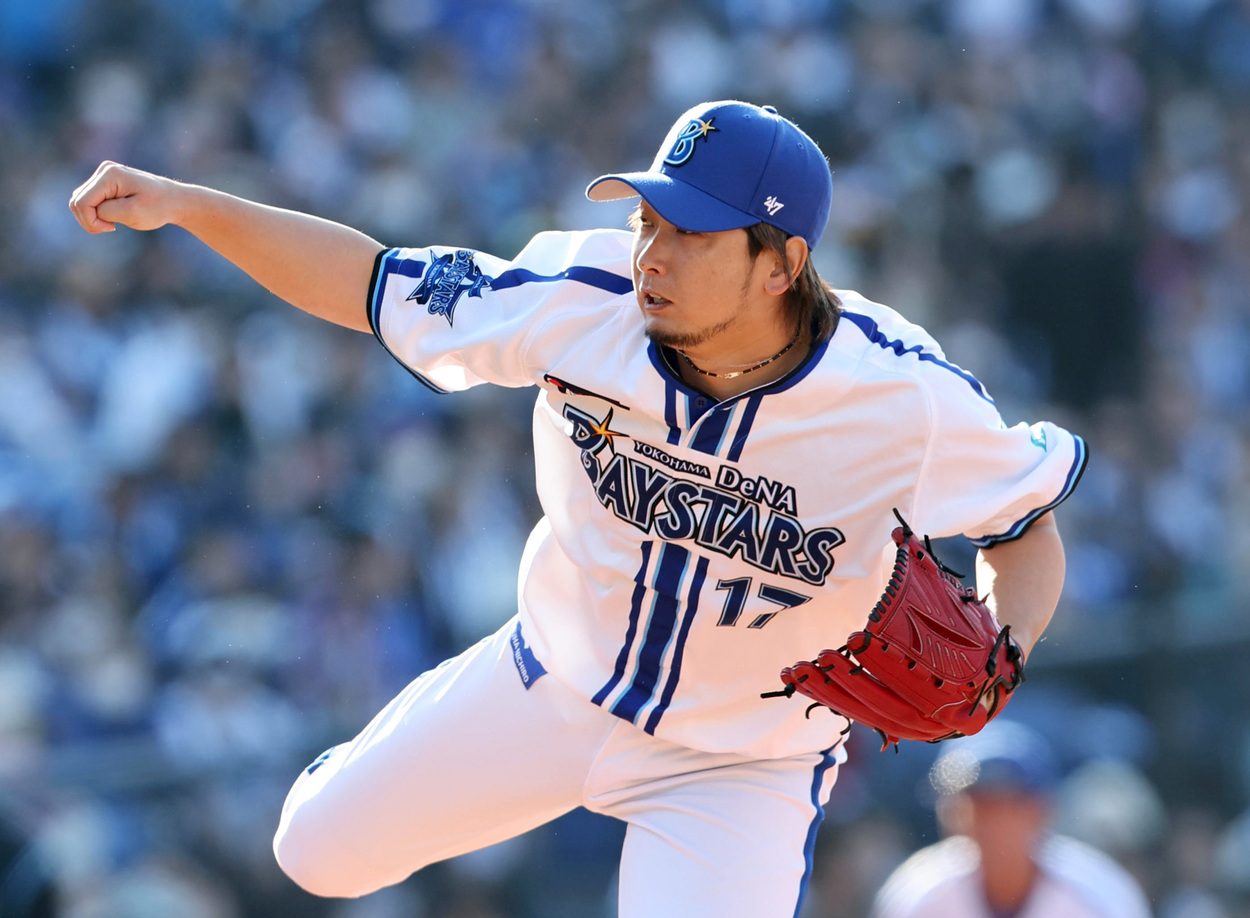 The Yokohama DeNa BayStars are off to an impressive start to the 2023 season.
Through Thursday, May 4, the BayStars were in first place in the Central League standings with an 18-8 record, three games ahead of the second-place Hanshin Tigers. That's 10 games above .500 through 26 games, the third-fastest in club history.
The BayStars ended the month of April with seven straight wins, including a three-game sweep of the reigning Central League champion Tokyo Yakult Swallows.
We all knew the BayStars would be good this year, but so far they are exceeding expectations.
How have they done it? For starters, their pitching has been outstanding.
Three of their pitchers ― Kazuki Mishima, Katsuki Azuma and Robert Gsellman ― are tied for the CL lead with three wins each.
Azuma threw a complete-game shutout against the Chunichi Dragons on Sunday, April 30 in which he struck out six and gave up four hits with no walks in a 97-pitch effort for his third win of the season.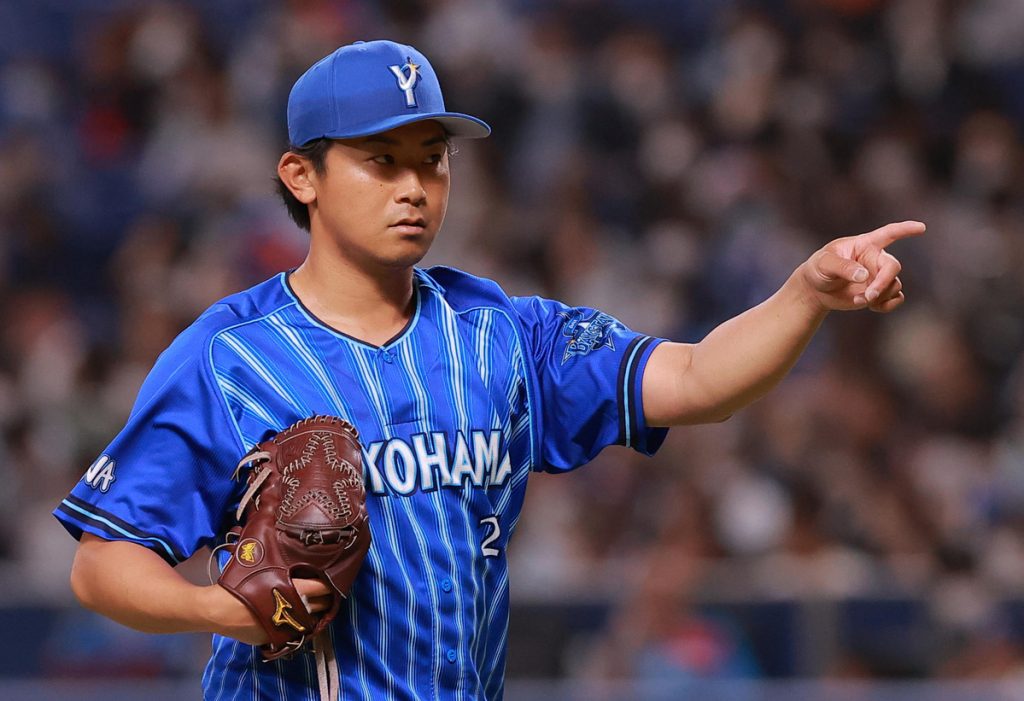 Ace Shota Imanaga, a star on Japan's WBC title-winning team, improved to 2-0 on Friday when he struck out 12 batters and gave up no runs on four hits over seven innings in a 1-0 win over Chunichi.
Bauer Strong in Debut
Meanwhile, Trevor Bauer, a 32-year-old right-hander and former major leaguer, made his long-awaited debut on Wednesday and picked up the win after striking out nine and going seven strong innings in a 4-1 win over the Hiroshima Carp.
"He stayed focused on every pitch and had a good balance of fastballs and off-speed pitches," Yokohama manager Daisuke Miura said after the game.

Miura added, "He used a slider and changeups well to keep the hitters off balance."
If Bauer is able to recapture the form that allowed him to win the 2020 National League Cy Young Award, the BayStars will be hard to beat this season.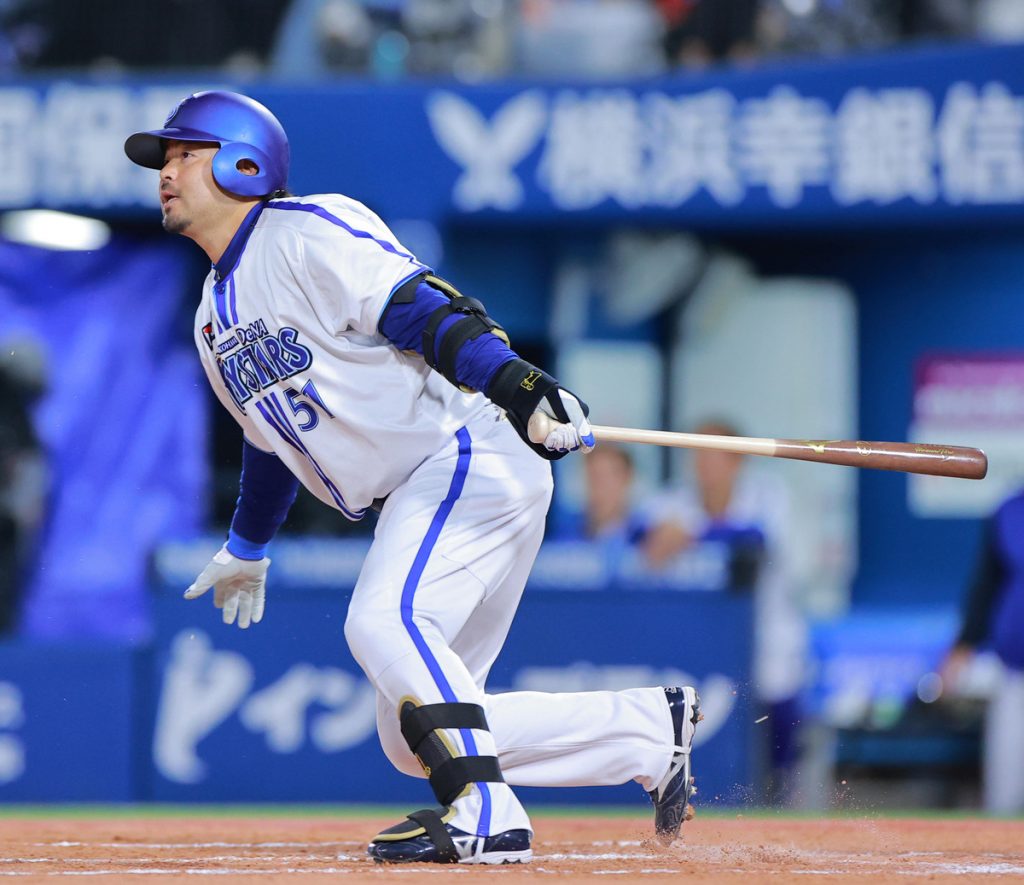 At the plate, the BayStars have been getting solid production from Toshiro Miyazaki and Taiki Sekine. Miyazaki leads the CL with a stellar .420 batting average while Sekine is not far behind at .346.
Giant Contribution
Yomiuri Giants outfielder Lewis Brinson continues to impress at the plate.
Brinson hit two home runs in an 8-7 win over the Swallows at Tokyo Dome on Wednesday. It was part of a 4-for-4 night at the place with five RBIs.
Brinson connected for a two-run homer in the fifth and a three-run homer in the eighth that gave the Giants a come-from-behind victory.
The former major leaguer who spent time with the Milwaukee Brewers, Miami Marlins and San Francisco Giants is now tied for the league lead with 16 RBIs.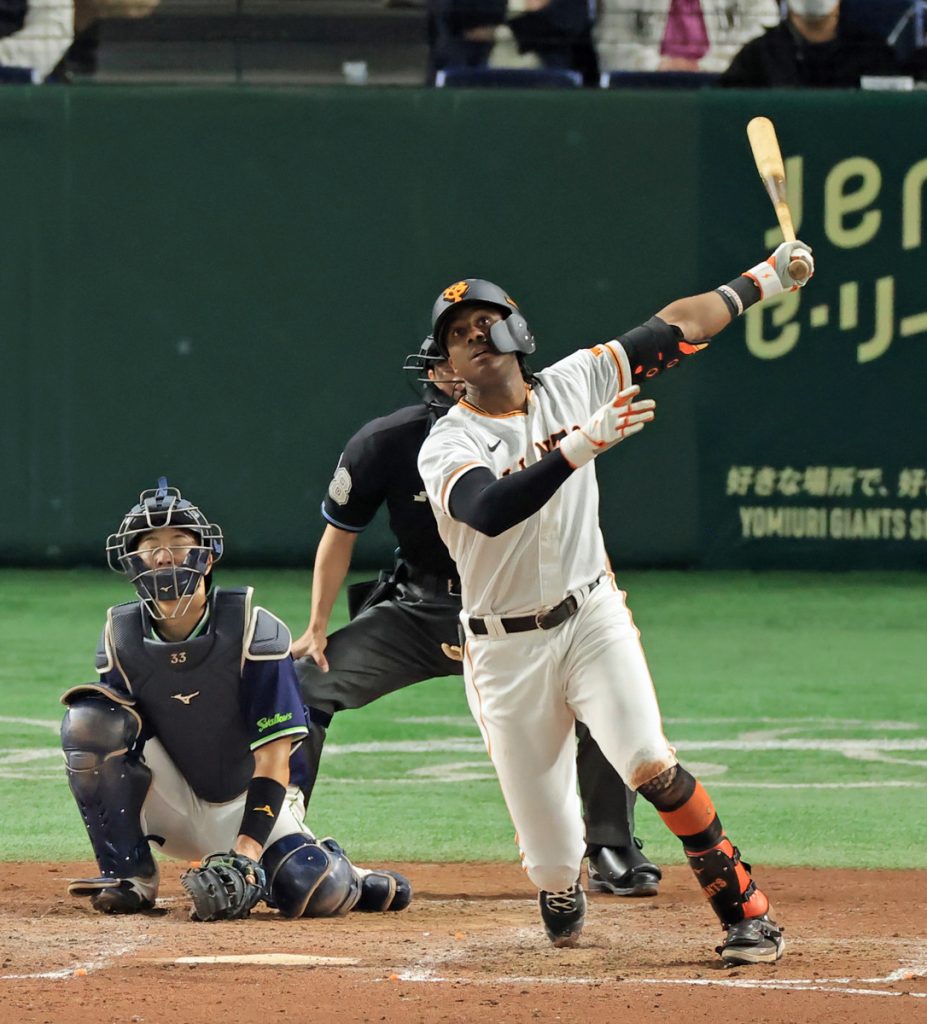 "I got all of it," Brinson said of his game-winning homer in the hero interview.
He added, "I wasn't aiming for a home run. I was just trying to make good contact with a ball in the strike zone."
The game marked the first time Brinson has homered at Tokyo Dome this season.
"It felt great to hit them out at Tokyo Dome and contribute to the win," Brinson added.
Meanwhile, after a slow start, the Giants are quietly moving up in the Central League standings.
They beat the Swallows 8-7 for the second straight day on Thursday, thanks to Yoshihiro Maru's ninth-inning home run, and are now in fourth place, just six games behind Yokohama.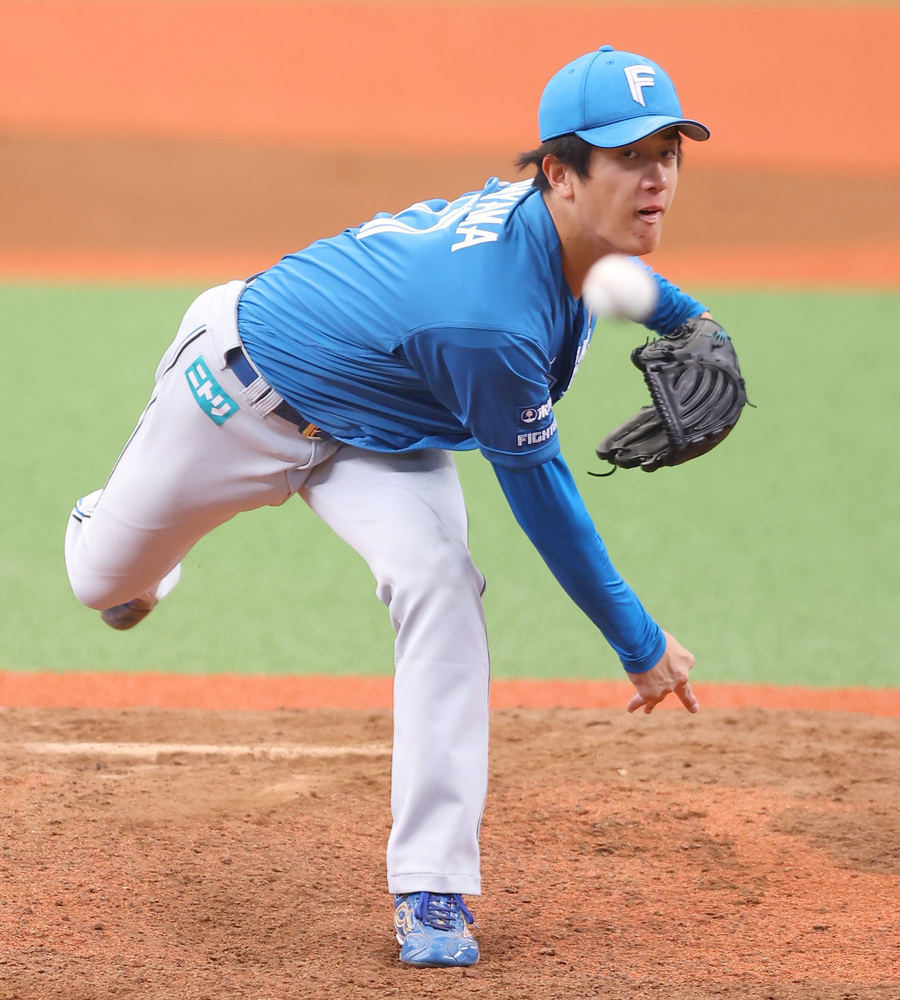 Fighting Fighter
There have been few bright spots this season for the Hokkaido Nipponham Fighters as they remain in last place in the Pacific League standings with an 11-17 record.
But perhaps the highlight of their season came on Thursday when newly minted starter Koki Kitayama and four relievers came within one out of recording a combined no-hitter as the Fighters blanked the Saitama Seibu Lions 1-0.
The Lions didn't get their first hit until Aito Takeda's two-out single in the ninth against Nipponham closer Seigi Tanaka, who allowed two runners on before striking out Shuta Tonosaki for the save.
Chusei Mannami accounted for the only run of the game with his fifth homer of the year in the top of the seventh at Belluna Dome in Tokorozawa, Saitama Prefecture.
After starting the season as a reliever, Kitayama (1-1) made quite a splash in his first start.
The 24-year-old right-hander struck out five batters while issuing just two walks on 75 pitches over six complete innings.
"Thanks to strong communication from catcher [Ariel] Martinez, I was able to throw a good combination of pitches," Kitayama was quoted as saying by Kyodo News. "I had a lot of help from my teammates."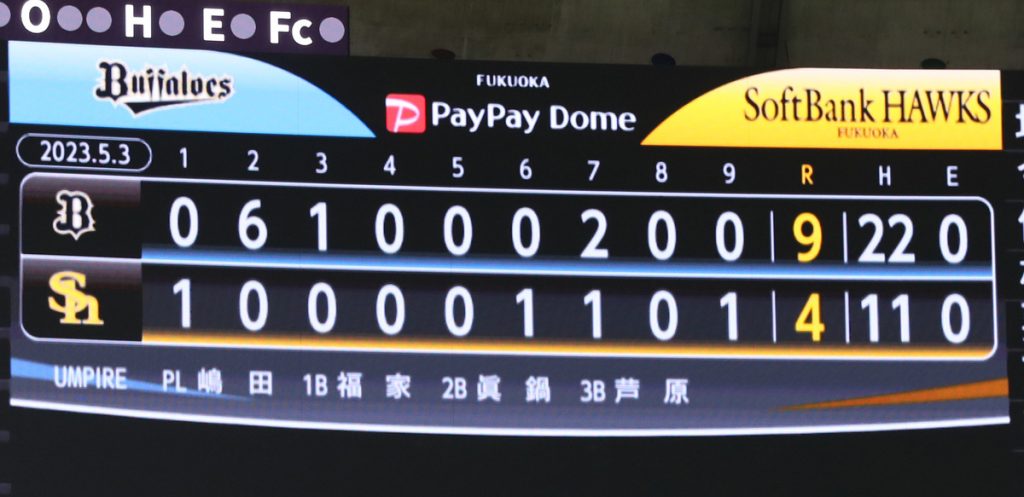 Grounded Hawks
After getting off to a strong start to the season, the Fukuoka SoftBank Hawks have hit a rough patch.
The Hawks gave up 22 hits versus the front-running Orix Buffaloes on Wednesday, May 3. That's the most they've given up in one game since they were the Daiei Hawks and gave up 24 against the Orix BlueWave on May 18, 2001.
The 22 hits translated into a 9-4 win for the Buffaloes that sent the Hawks to their fourth straight loss.
Although the Hawks are still one of the elite teams in the PL and are just two games out of first place with a 13-12 record, the recent slip-up is an indication of how tough the long season can be even for good teams.
In the 9-4 loss, things didn't get off to a good start when SoftBank starter Shota Takeda gave up 11 hits in just two innings of work before heading to an early shower.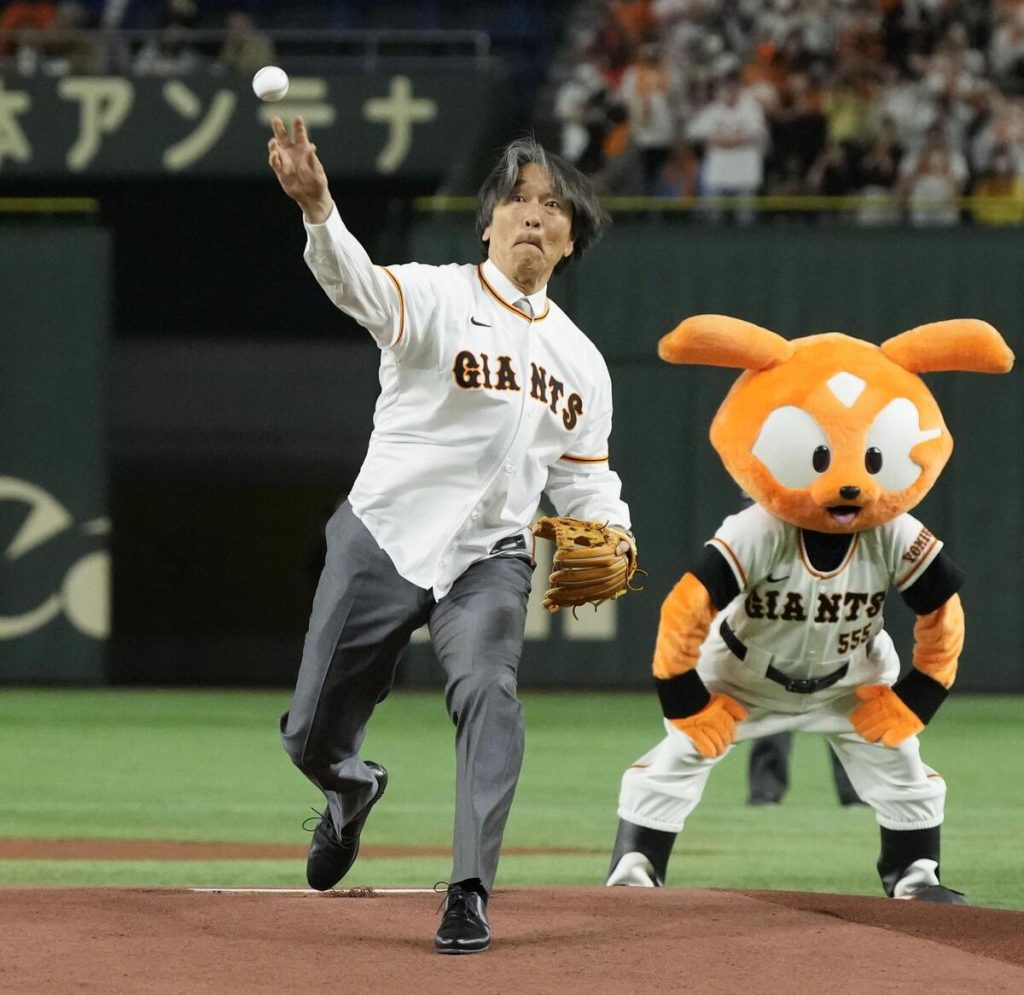 Godzilla Returns
To coincide with the Giants' improved play of late, none other than Yomiuri legend Hideki Matsui was back at Tokyo Dome on Wednesday.
Wearing his No. 55 uniform, the former Yomiuri and New York Yankees slugger threw out the ceremonial first pitch before the game against the Swallows.
Matsui took to the mound and threw a strike before an ecstatic holiday crowd of 40,716.
"I'm glad I could throw a good pitch," the 48-year-old Matsui was quoted as saying by The Japan News. "I always like hearing the cheers of the crowd."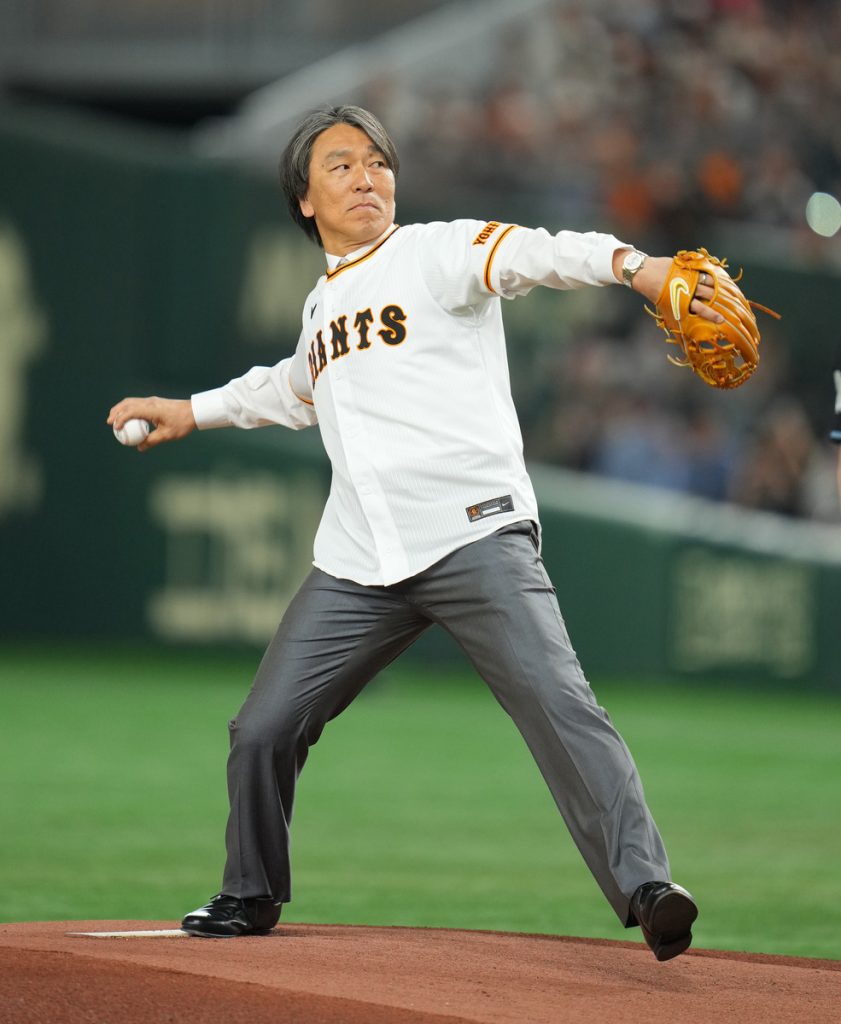 Now a special adviser with the Yankees, Matsui tends to keep a low profile on either side of the Pacific, so it was a thrill for the Tokyo Dome crowd to see him.
Prior to the game, a video of Matsui's first career home run as a pro was shown on the large screen. He hit it off current Yakult manager Shingo Takatsu on May 2, 1993, almost 30 years to the day of Wednesday's homecoming.
Nicknamed Godzilla for his immense power, Matsui joined Yomiuri out of high school and belted 332 homers over 10 seasons with the Central League club.
RELATED:

Author: Jim Armstrong
The author is a longtime journalist who has covered sports in Japan for over 25 years. You can find his articles on SportsLook.