[NPB NOTEBOOK] Tigers Looking to Rebound After Record-Breaking Slow Start
The Kansai-based club opened the season with nine consecutive defeats, a Central League record to start a season.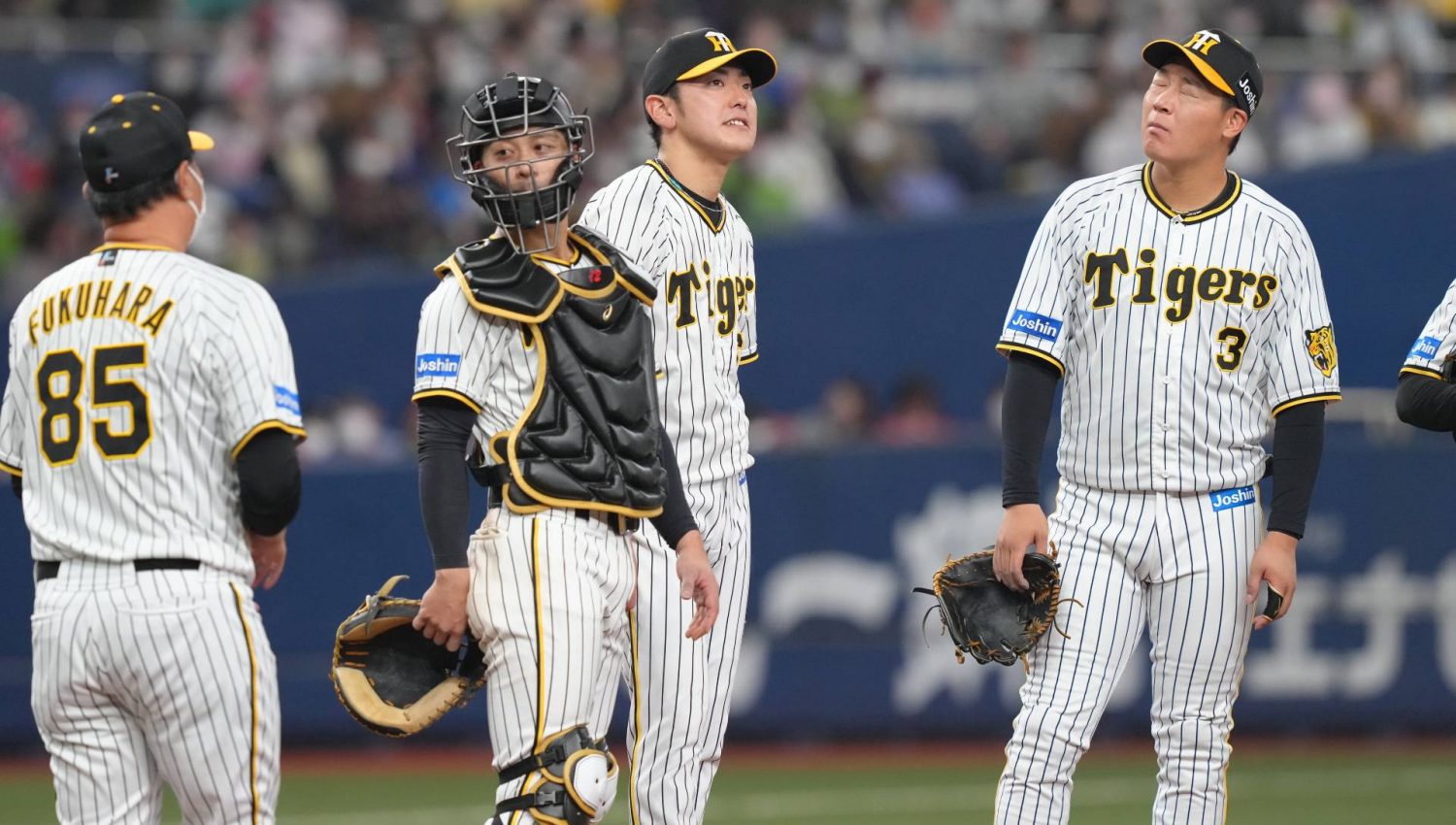 This may be the Year of the Tiger, but it hasn't worked out that way so far in the Central League.
It has been a horrendous start to the new season for the Hanshin Tigers, a team that entered the new campaign with hopes of contending after finishing second in the Central League last year.
The Tigers lost 9-5 to the Yomiuri Giants on Sunday, April 3 to go 0-9 to start the season. That's a new Central League record for the most consecutive losses to start a season, going one better (worse) than the 1979 Yakult Swallows, who went 0-8 to start the season.
What has gone wrong? Just about everything.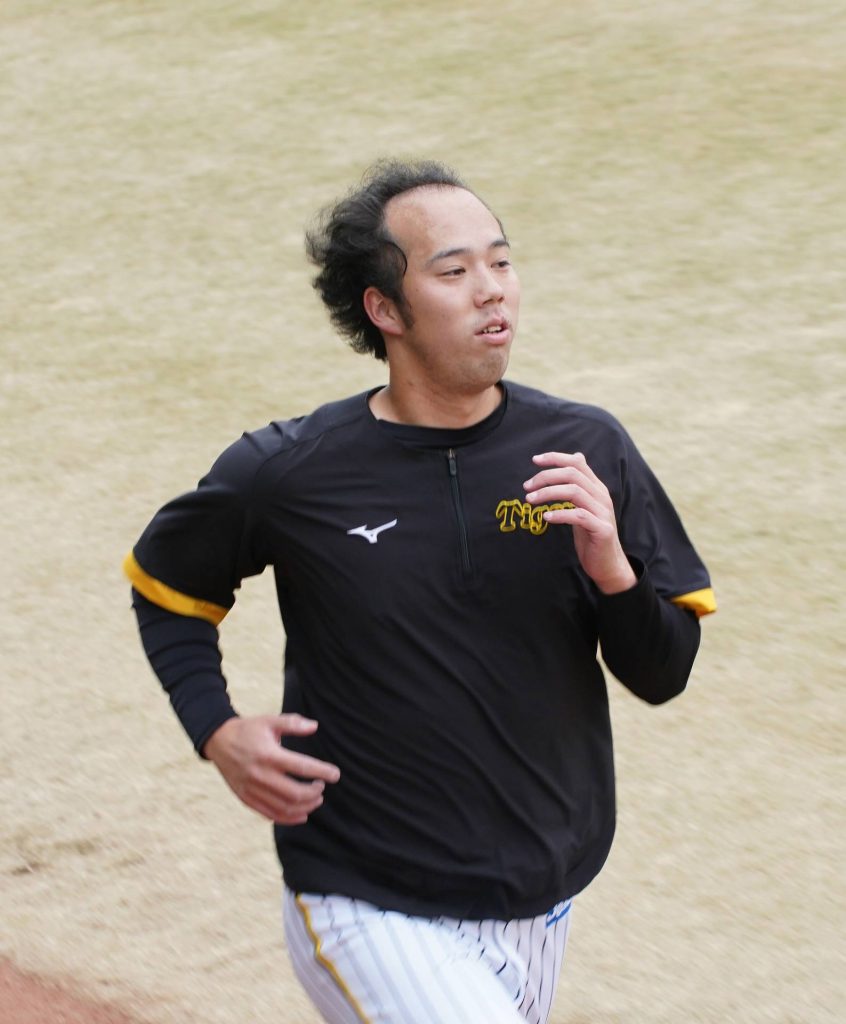 First, their best pitcher, Koyo Aoyagi, came down with COVID-19 just before the start of the season. Aoyagi was a 13-game winner in 2021 and would have been the Opening Day starter if not for the positive test.
Then infielder Jefry Marte was removed from the active roster on April 3 due to pain in his right leg.
Because of the National High School Baseball Invitational Tournament, the Tigers didn't play their first game at Koshien Stadium until April 5, but they can hardly use that as an excuse. They were the home team at Osaka Dome for their first three games of the season against the defending Central League champion Yakult Swallows but were swept.
In their first game of the season, Shintaro Fujinami pitched well, giving up three runs on six hits while striking out seven over seven innings.
When he left the game, the Tigers were leading 8-3. But then the roof fell in with the Swallows scoring seven runs in the last two innings.

"We've just got to keep a positive attitude and try to turn this thing around," said Hanshin manager Akihiro Yano.
The slow start is a bitter pill to swallow for a team that has such a loyal and passionate following.
The Tigers finally put a halt to the losing streak on April 5 with a 4-0 win over the Yokohama DeNa BayStars at Koshien Stadium.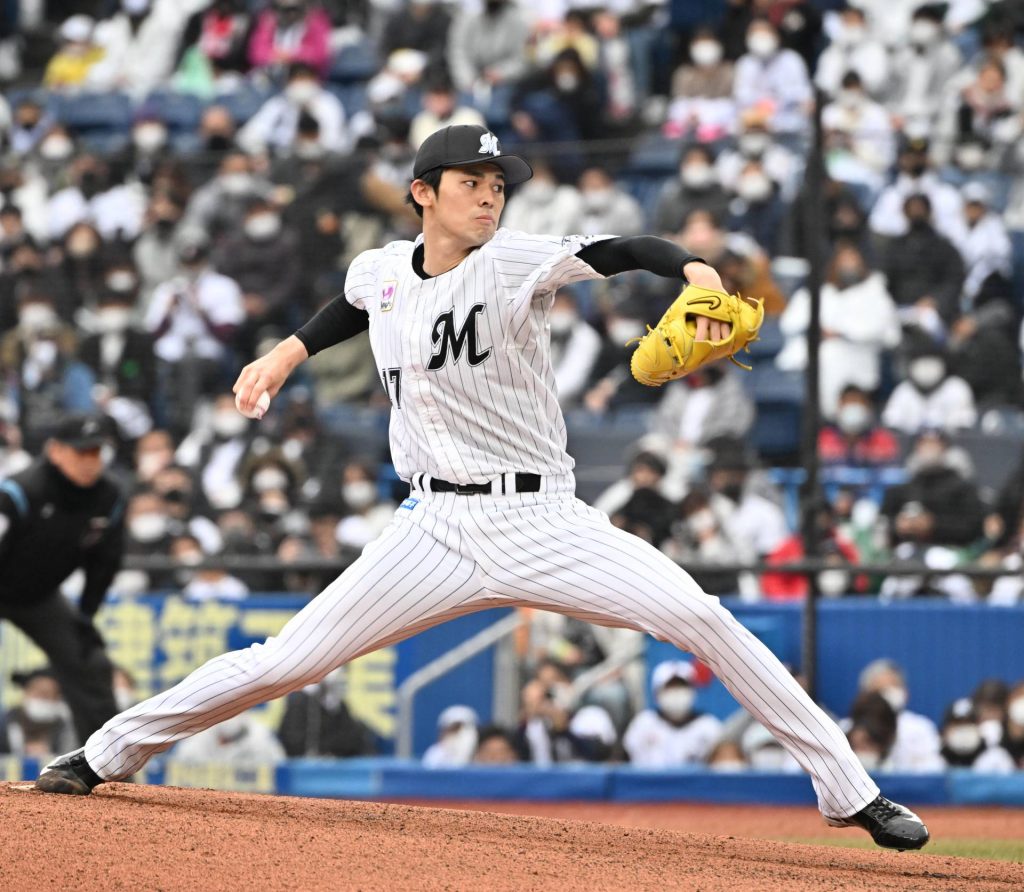 Roki Sasaki Rockin' in Chiba
One of the best young pitchers in Japanese baseball recently had one of the best games of his career.
Roki Sasaki (1-0) of the Chiba Lotte Marines struck out 13 batters while giving up one run on three hits and walking none over eight strong innings to lead his team to a 4-2 win over the Seibu Lions on April 3.
With a fastball reaching 163 kph (101 mph) Sasaki dominated the Lions on a cold and windy day at Chiba Marine Stadium.
"What we learned today is that Sasaki can throw eight really solid innings," Marines manager Tadahito Iguchi told Kyodo News.
Sasaki made his NPB debut last season at 19 and was immediately able to dominate. He posted a 2.27 ERA while striking out 68 batters with just 16 walks in 11 games. He posted a 3-2 record but we can expect more wins this season from the hard-throwing 20-year-old right-hander from Iwate Prefecture.
Sasaki has been heavily scouted by teams in MLB who would love to add an arm like his to their rotation, but it will be a while before he reaches free agent status.
In the meantime, it's clear the Marines have a bona-fide star on their hands.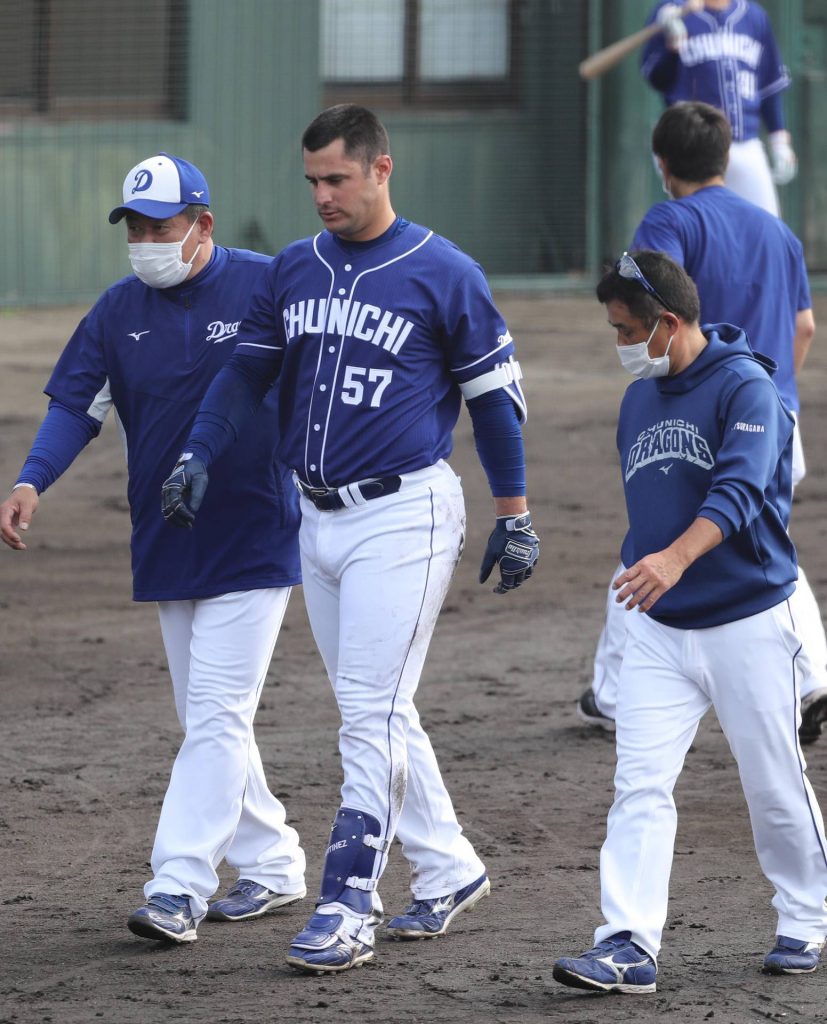 Cuba Libre
When it comes to Cuban players, it seems that MLB's loss is NPB's gain.
Given the difficulties Cuban players have in going to the United States, Japan has long been a preferred destination for some of the best players in the world.
This season, the Chunichi Dragons and the Fukuoka SoftBank Hawks are the main beneficiaries of the Cuban exodus.
The Dragons have two Cuban pitchers in Yariel Rodriguez and Raidel Martinez and catcher Ariel Martinez. It is very unusual to have a non-Japanese player as a catcher, which requires a considerable amount of communication.
SoftBank has pitcher Livan Moinelo, infielder Yurisbel Gracial and outfielder Alfredo Despaigne, who has been one of the most productive foreign imports in the game in recent years.

Keeping Up with Tanaka
After modest results last season in his return to Japan, Masahiro Tanaka is off to an impressive start for the Tohoku Rakuten Golden Eagles.
Tanaka went 4-9 last year with a 3.01 ERA. It was a bit of a surprise considering he had seven very successful seasons with the New York Yankees.
Rakuten was hoping for better results, and so was Tanaka one can safely assume.
He's looking more like his dominant self this season.
The 33-year-old right-hander pitched the Eagles to a 7-3 win over the Seibu Lions on April 5 to improve to 2-0. He allowed just two runs over seven innings.
It was Tanaka's first win at Rakuten Seimei Park Miyagi since May 1 last year.
"It's really been a long time," Tanaka was quoted as saying by Kyodo News. "I have the motivation to lead from the front. It's important to keep my head up, talk to players and get us to play in a good atmosphere."
RELATED: [NPB NOTEBOOK] Masahiro Tanaka Aims For A Stronger Overall Performance In 2022

Akiyama Stakes
Let the bidding begin for former Cincinnati Reds outfielder Shogo Akiyama.
Unfortunately, things didn't work out for Akiyama with the National League team which announced his release on April 5.
Akiyama had to deal with injuries and a COVID-shortened season in 2020.
A former NPB batting champion who once hit as high as .358 and had a lifetime batting average of .301 with the Seibu Lions, Akiyama should have no trouble re-signing with an NPB team if that is what he wants.
The Nikkan Sports online edition reported that the SoftBank Hawks are one of the teams interested in Akiyama and adding a player of his caliber would certainly bolster the Fukuoka-based team's chances of returning to the top of the Pacific League.
RELATED: [JAPAN SPORTS NOTEBOOK] MLB Rookie Shogo Akiyama Prepares for Season Despite Unknown Factors
Follow baseball coverage throughout the season here.

Author: Jim Armstrong
The author is a longtime journalist who has covered sports in Japan for more than 25 years. You can find his articles here.